5 things you might not know about tenant insurance
Whether you're renting an entire house, living in a basement apartment or leasing a condo in the city, you need the protection that tenant insurance offers. You might already know that a tenant policy covers your personal belongings and your personal liability in case something happens, and that your landlord's insurance covers the building you live in as well as their own liability. But let's get real – insurance is actually pretty complex, especially when you get down to the nitty-gritty stuff like how your price is calculated. We're here to shed some light on five things you might not know about your tenant insurance, so you know exactly what you're paying for, and why.
1. How much does tenant insurance cost, and how is it calculated
In addition to the value of your personal belongings, the price of tenant insurance (also known as your premium) is based on a variety of factors about yourself and where you live. Here are just a few:
Where your rental is located. Where you live will impact how much you pay – areas prone to break-ins, for example, may have higher premiums.
The type of building you live in. Companies will look at things like age, size, structure, and type of heating of the building you live in, as well as the materials used to build it.
Number of past insurance claims. Your personal history of claims affects your premium – the more claims you have, the more you'll likely have to pay.
Information about you. Some insurers could look at personal information like your payment history – and it could impact your premium.
Many renters also wonder why their premium is different from their neighbour's, when they live right beside each other. And we get it, it can be confusing. Let's say you live in a unit in a multi-unit apartment complex. Just because you live in the same building as others, it doesn't mean you'll all be paying the same for your insurance. Remember, insurers base your premium on your personal profile (as mentioned above) along with the information about the building you live in. So, it's normal for your premium to be different from the renter who lives just next door.
2. What isn't included in a renters insurance policy?
People are often shocked when they find out what they're not covered for – and it usually happens after the unexpected occurs and they want to make a claim for loss or damage. A typical policy won't include coverage for things like general wear and tear, mould and damage from pests (yes, this includes those pesky roaches and mice), to name just a few. It also doesn't cover damage caused by certain natural disasters, like flooding or earthquake – but you usually have the option to add coverage for these at extra cost.
The main takeaway here? Read your insurance policy from front to back to make sure you know what is and isn't covered (even though we know it's not the most exciting thing to read!). This way, you won't be caught off guard if something does happen – and here's hoping nothing will!
3. Is my roommate covered by my tenant policy?
A basic tenant policy covers the liability and personal belongings of the renter named on the policy. But what if you have roommates? Well, if your roommate is your spouse, common-law partner, child or other immediate family, they're most likely covered by your policy. But again, it's always best to check with your insurer to be sure. If the person you live with fits this bill, make sure you have enough coverage to protect your stuff and theirs!
On the other hand, if your roommate is a person you cohabitate with who doesn't fit the above criteria (like a friend), they'll need their own, separate tenant policy. Otherwise, they'll be left high and dry should something happen to your shared space (like a house fire).
Are you moving and wish you had some help? Check out our free interactive checklist.
Tackle Your Move in Minutes.
1. Save time with every task
2. Access exclusive deals
3. Track your progress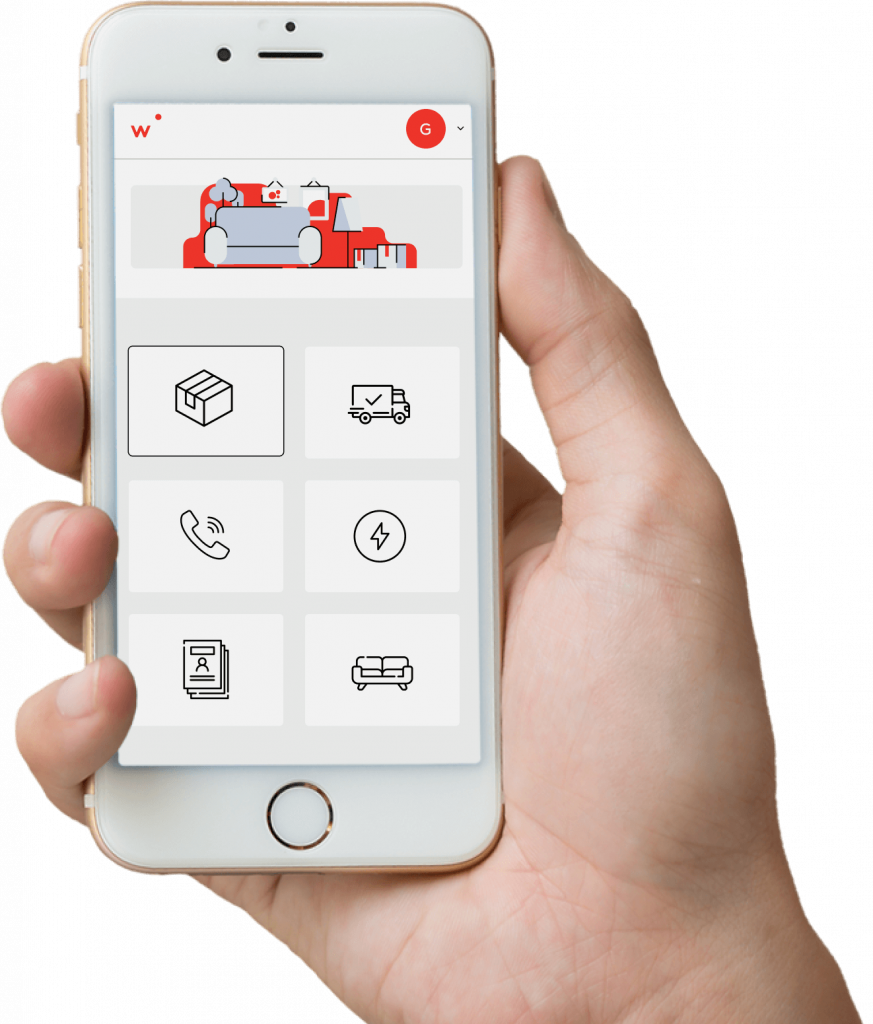 4. Does tenant insurance cover all of my stuff?
A renters policy will typically cover most of your stuff – but not all. Things that are rare, more valuable or hard to replace like collectibles, antiques and fine arts aren't usually included in a basic renters policy, but can be scheduled (or added) – you'll just have to pay a bit more. On top of making sure these items are insured, we also recommend going the extra mile by taking a few additional steps to protect them. And of course, make sure the dollar limit you've selected covers the total value of all your belongings (including your collection of mismatched socks!).
Many policies will cover certain bigger-ticket items like jewellery and bicycles – but they might have a limit on the amount they're covered for. This means that there's a maximum value you can claim, no matter how much the item is worth. But, you might be able to adjust these amounts (again, at extra cost).
5. What should I do about my tenant insurance if I move?
Whether you're moving to another rental or becoming a homeowner, your insurance will have to move with you! It's your responsibility to make sure you're insured at your old place up until the day you leave, and that your new place has insurance starting the day the lease begins or you take ownership.
If you have an online insurer (like Sonnet), you might be able to move your policy to your new place directly through their website. If not, call your insurer or broker so they can walk you through the steps.
We all know moving is super stressful, so why not let MovingWaldo do some of the work for you? We can help you select the right insurance if it's your first time getting it or help move your current coverage over if you're already insured. On top of all that, our free moving tools help you book movers, update your accounts, connect your internet, TV and phone and more.
Remember, tenant insurance differs from one company to the next, so it's always smart to ask questions if there's anything you don't understand. Keep in mind that every provider sets their own rates and has their own set of rules when it comes to home insurance. At the end of the day, you want to make sure the policy you choose fits your needs exactly.
The 5 minutes to get insured is based on the average Sonnet customer experience. MovingWaldo and Sonnet have a commercial marketing partnership. The Sonnet logo is a trademark of Economical Mutual Insurance Company and used under license. The content of this article is intended to provide general information only. The specific terms of your policy will always apply.
*Available in British Columbia, Alberta, Ontario, Quebec and PEI.
Share this article on social media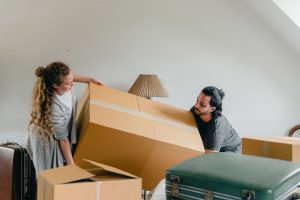 Moving tips
The Impact of Covid-19 on the Moving Industry The COVID-19 health crisis has affected our lives in significant ways, and has disrupted many habits and behaviors, both at the personal and collective level. We wanted to
Read more »
Check out MovingWaldo's free moving platform and find everything you need for your move. No sign up required!