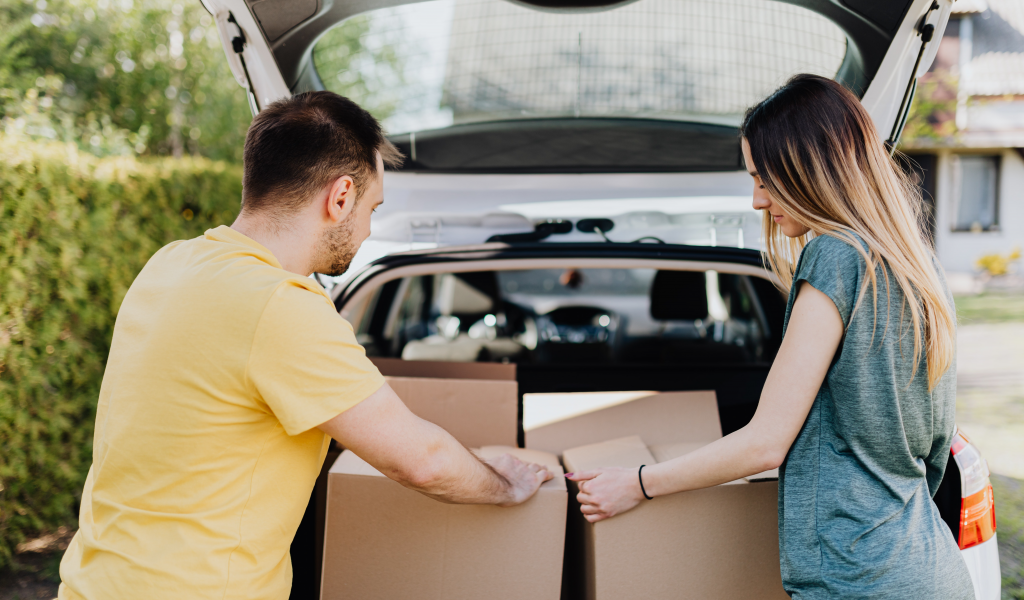 Moving Away From Family: How to Cope
Moving from your parents' house for the first time is the start of an adventure and a new beginning. However, whether it is for work or college, moving away can come with some difficulties. You will have to adapt to an unfamiliar environment without necessarily having the support from your family or friends. It is especially true if you are moving out across the country or to a new continent. At MovingWaldo, we understand that moving away comes with some challenging moments. This article will tell you everything there is to know about moving away from family. 
Are you moving and wish you had some help? Check out our free interactive checklist.
Tackle Your Move in Minutes.
1. Save time with every task
2. Access exclusive deals
3. Track your progress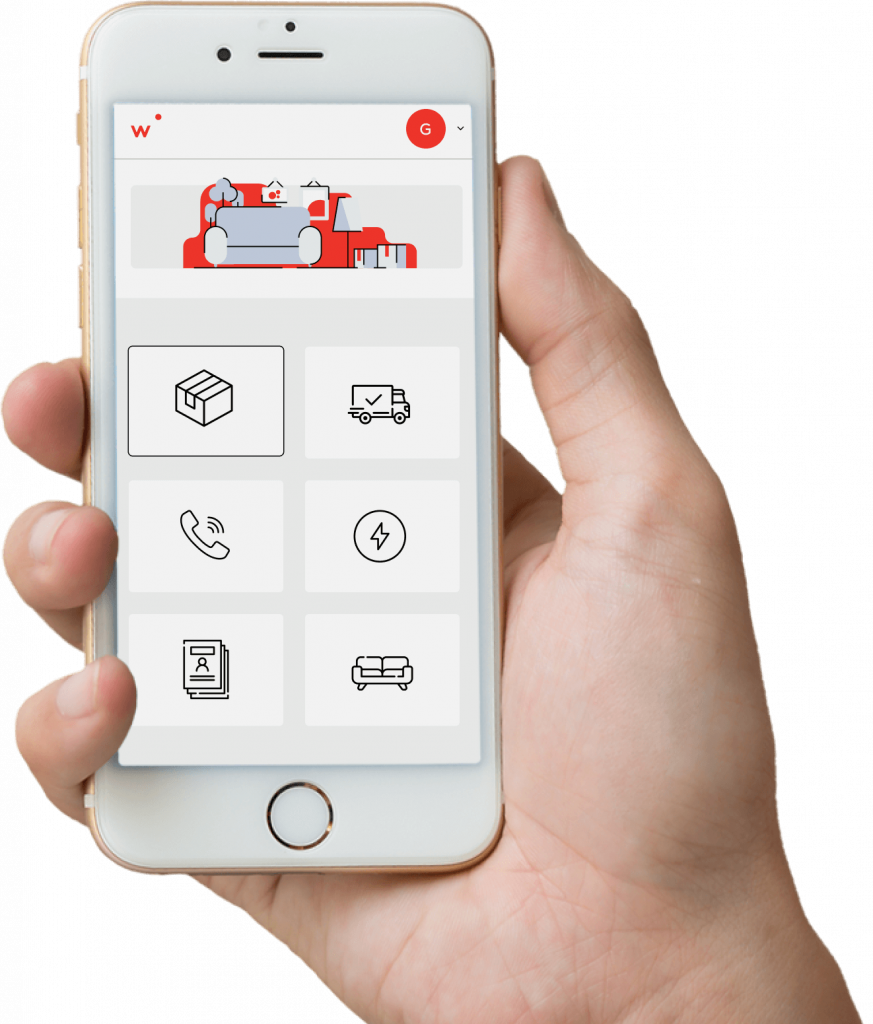 Stay in Touch With Your Family Back Home and Accept the Reality
Moving away from family probably means that you are going to miss some event at one point in your life. From a small moment like eating with your family every night to a big moment, it is important to accept that it might not be possible to come home every time.  It is especially true if you are moving away to another country. You might miss your father's birthday or a family movie night. However, whether  you're moving to  another continent or to a nearby city, there are many ways to stay connected with your loved one. 
You can call your family and friends. 

You can mail or write them through social media. 

You can send them a letter. 

You can plan a moment to come back home.

You can organize a trip with your family. For example, if you are living abroad, you could ask your parents to meet you halfway. If your family is living in California and you are now living in Utah, Canada you could meet them in the state of Nevada. 
Staying connected with your family and friends will allow you to share your experiences and emotions and know what's going on in their life. It can help you deal with your loneliness and bring you comfort. 
Keep Yourself Occupied and Make Plans
Don't give yourself too much time to think about your old house or your past. Doing so will probably make you feel even more lonely and sad. Therefore, you should start making plans! Whatever it is a goal you want to achieve or a night with your friends, it will give you an exciting moment to look forward to. Get a calendar to plan your activities and fill your calendar with weekend getaways and activities for the following weeks!
Create a Routine in Your New Environment
Moving away from family can be hard. One of the best ways to cope with moving away from family is to make you feel comfortable in your new environment.  It is important to create a routine. Are you used to making yourself a coffee at 9am everyday? Do you workout every evening? Little habits that you had in your old house can make you feel more at home. 
Eating your favorite meal can be a great source of comfort. This is especially true if you have moved to another country where the culinary references are not the same. However, even if you did not move abroad, it can give you joy and can bring back good memories. On days when you feel lonely, cook or order your favorite meal. 
Think About the Positive Things
After the excitement of the first few days in your new place, you might be sad or regret your choice of moving away from family. However, try to think about the positive things this move has offered you. This move might be the best decision in your life for your career or to become more independent. If you are living abroad, try not to think about the moment you might be missing with your family and friends and take this as an opportunity to grow and explore new things. 
Adapt in Your New Environment and Make New Friends
To ease your adaptation to your new environment, there are a lot of things you can do.
Start by arranging your new place

to your liking.  

Paint your walls

to your liking. Did you always want to paint all the walls pink, but your parents didn't want to? Now is your chance to do so.

Place your favorite objects

. From placing your favorite books on the shelves to putting your favorite blanket on your couch, it is important to surround yourself with things that make you feel happy and comfortable in your new place. 

Put pictures

of your family and friends on the walls. Doing so can also help you adapt to your new surroundings. 
If you are now living in a new city, start by exploring your neighborhood. 
Start by exploring the different facilities

that are available in your area. 

Look out for the different attractions

the city offers. Wherever it is an attraction park or cute little coffee shop, knowing your surroundings is one of the first steps to adapt to your new environment. 

Get involved in your community!

Volunteering or joining an organization are some of the ways to meet new people in your neighborhood.

Having friends and people you can count on in your new neighborhood is the perfect way to cope with moving away from family and make your move smoother. 
Make Your Moving Day Easier
There are a lot of things to do before moving away from your family. Organizing everything before your big moving day can be stressful. A first apartment checklist is one of the most underrated tools. It will help you make things run as smoothly as possible. This moving hack will help set a timeline to help you prioritize different packing goals before moving away from your family. 
If you are moving to another state, you should also start by checking out the best long distance moving companies available in your area. However, this is not the only option! If you are moving to a nearby neighborhood, there are less expensive options. You could decide to rent a moving truck or move with your own vehicle or bike. In the end, your choice will depend on the number of personal belongings you have to move and the distance between your new home and your parents' house. 
Moving away from your family for the first time can be difficult. However, you should see this as an opportunity to become more independent and grow. You can still keep in touch with your parents by calling them or visiting them.  Before your big moving day, don't forget to check out these packing tips for moving. 
Share this article on social media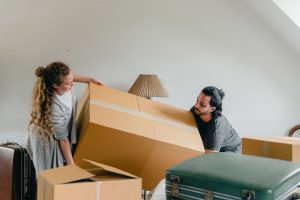 Moving tips
The Impact of Covid-19 on the Moving Industry The COVID-19 health crisis has affected our lives in significant ways, and has disrupted many habits and behaviors, both at the personal and collective level. We wanted to
Read more »
Check out MovingWaldo's free moving platform and find everything you need for your move. No sign up required!