How to Move Out for the First Time: Our 9 Tips to Leave your Parents House
Moving out for the first time is a major step in a lifetime. As a young adult, you'll want to leave your parents' house to gain independence and freedom. But before moving out, there are a few things you must do, such as planning for your move out and saving money. You should also know about other things that might be helpful when leaving your old home.
MovingWaldo puts together 9 tips to make your move out easier. Read on to learn how to move out for the first time!
Our 9 Tips to Move Out Efficiently
Are you moving and wish you had some help? Check out our free interactive checklist.
Tackle Your Move in Minutes.
1. Save time with every task
2. Access exclusive deals
3. Track your progress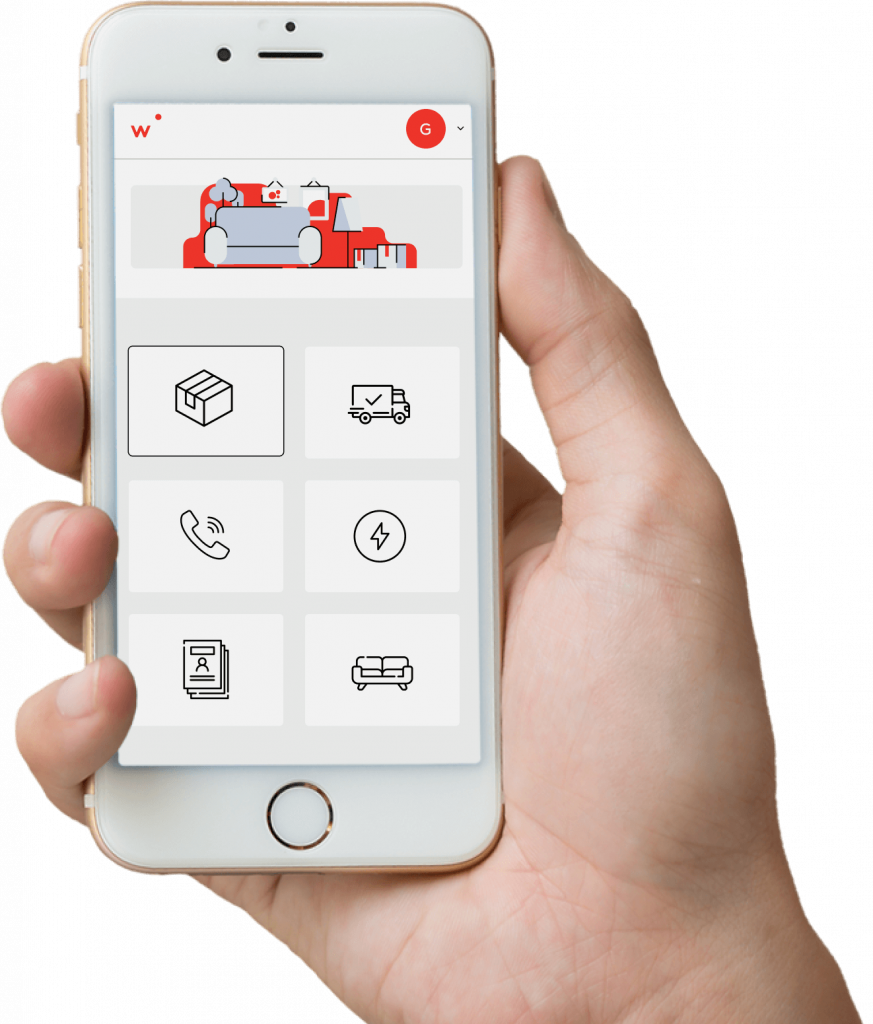 1. Tell your parents and make a move out plan
Telling your parents
Moving out of your family home is not something easy, and telling your parents is even harder. They might be surprised, confused or emotional. As their child, you certainly need their support, so make sure you choose the right place and good timing to tell them you are moving out. You don't want to share this news with them in a public place. It's important to tell them about your plan where and when they feel most comfortable.
Making a move out plan
Making a move out plan is helpful to stay organized throughout your move. Here's what to include:
Apartment search criterias

Budget

What you need to buy

What you won't be bringing with you

Most important dates of the process

Everyone's roles in the plan
You may feel overwhelmed trying to understand lease and rental agreements. Don't worry, there is a first time to everything!
2. Save up money and keep your credit score up
Tips for saving money
You already know that moving out from your parent's house also means that you are financially ready to live alone, that is why we gathered some tips to help you save money for your move.
Saving for a down payment
If buying a home is part of your moving out plan, you will need enough money in your bank account for a down payment. Start by getting informed on how to buy a home with a low down payment. You should especially avoid unnecessary expenses. There are a lot of other ways to save for a down payment:
Prepare/bring your lunch to work/school

instead of buying it 

Set a monthly savings goal
Try saving extra money from work

(bonuses, extra sales commissions, etc.)

Spend with cash

and

save your change
Get a side job to collect supplementary income 
Keeping your credit score up 
You may have heard that keeping your credit score up is quite a big deal..  A credit score is a 3-digit number that represents how likely you are to pay back your debt on time. The higher your credit score, the more you will make your landlords and creditors confident about your ability to repay loans.  To keep your credit score up, use your credit card for most of your payments and pay it back on-time. 
* If you're planning to rent without credit or with low credit, you usually still can do it by having a co-signer, such as a parent with good credit.
3. Prepare yourself emotionally
Moving out is also about new responsibilities and maturity. You will have to prepare yourself emotionally since you might feel sad and nostalgic to leave your parents.
Remember that finding your own path will make you feel independ, empowered and free. It doesn't mean you should lose touch with your family. On the contrary, it is  recommended that you schedule meetings often. Before your move, you can reassure each other that you will keep in touch and visit regularly. If you move out too far from your old house, you can still keep in touch by phone. You can make calls, video-calls, share photos to keep them updated about your new life.
4. Buy the things you'll need
Before moving out from your parent's home, there are some things you should buy. Below is a first time moving out checklist of the main things you will need at your new home:
Kitchen 
Major appliances: 
They are usually included in apartments or homes, but if not, you will have to buy them:
Fridge and freezer

Stove 

Washer and dryer 
Small appliances:
Toaster

Coffee maker

Microwave oven

Kettle

Blender
Tableware
Plates, bowls, utensils, glasses, mugset

Cutting knives

Cutting board

Peelers and choppers

Whisk, spatula, mixing spoons, etc.
Bedroom
A good bed frame

Mattress

Bedding

Dresser 

Nightstands
Bathroom
Towels

Toiletries

First-aid kit

Shower curtain

Soap

Plunger

Mirror

Toilet brush

Cleaning supplies
Living Room
A comfortable couch

Lamp

Coffee table

Side tables

TV
Other important items
Stepping stool

(to reach high shelves))
Tools

(your parents aren't here to help you with maintenance issues, you will need your own tools)

Storage/organization bins
5. Get the right insurance coverage
Whether you're planning to be a tenant or a homeowner, we highly recommend you to get insurance coverage for your home. It will help you cover the cost of replacing or repairing your possessions. You have to choose the right insurance coverage according to the value of your belongings and the potential risks (if you live in a high-risk flood zone for example).
Tenant insurance
Typically, a tenant insurance policy includes three types of coverage that help protect you and all your personal belongings after a covered loss. You may not always be able to prevent certain situations, such as thefts or break-ins. Most renters incorrectly assume that they are covered by their landlord's policy. You may also underestimate the value of your belongings. Plus, tenant insurance is relatively affordable so you have no excuse not to get one.
Homeowner insurance
If you're planning to buy a home, keep in mind that getting homeowner insurance is mandatory. It will help you protect your investment. . While most policies cover the contents of your home and the structure, every home insurance policy varies. Homeowner insurance is sometimes required by your lender if you have a mortgage to be sure their financial investment in your home is protected if it is damaged by unexpected events.
6. Pack your things the right way
Getting affordable moving supplies
Moving out for the first time is a big financial responsibility. However, it shouldn't cost an arm and a leg. You can save in many ways, including by getting affordable moving supplies. MovingWaldo SHOP offers affordable moving kits and supplies. Avoid a trip to the store by getting your order delivered directly to your door and for free. You can also save on the cost of your move by benefiting from free boxes.
Packing tips 
Packing for a move can take time and requires a lot of organization. Here are some packing tips to help you move out:
Take photos of your wired-up electronic devices.

Before disconnecting the cables, take photos of the way your electronic devices are plugged in. Once in your new home, you will use these pictures as references to re-connect your devices correctly and easily. 

Sort your items by weight

. Put heavier objects on the bottoms of the boxes.

Label your boxes

. Labelling each box with the room it's destined for will help you identify what needs to go where very quickly.

Keep your essentials with you

. You can put your essential items (such as important documents, medications, chargers and basic toiletries) in a moving bag.  It will be easier if you'll need to access these items during your move and right after arriving at your new home.

Avoid over-packing

. Get rid of unnecessary and unused items so you can pack less.
Donating and selling 
Donating and selling your belongings is a good way to get rid of your stuff when moving out. You can sell or donate unwanted items like gently-used clothes, furniture, electronics, and more.
In addition to saving you  time and money on packing, giving your household items to people in need can make you feel good. 
7. Set up the Internet at your new place
Generally, here are the 4 steps you need to take to set up the Internet:
Select a provider.

Select your equipment. 

Notify them of your moving date

and eventually

book installation.
Install your equipment with a professional or by yourself.
Hiring a real estate agent
Buying a property with a real estate agent
Buying a property is a significant transaction, especially for someone moving out for the first time. Therefore, you should consider hiring a real estate agent. Although it is an investment, hiring a real estate agent has many advantages. A real estate agent will help you figure out how much a property you're buying is worth. It is however important to find the right real estate agent for your needs.
Renting with a real estate agent
You can also find real estate agents specializing in rental homes. A rental real estate agent can help you find the best deals on your rental. They also have access to more information about listings. If you have a bad credit, they can help you negotiate better terms with landlords.
Hiring a professional moving company
Moving from one place to another can be challenging. You may think that hiring a professional moving company for a first move is not necessary. However, delegating this task may ease your stress and make you save a lot of time and effort.
When hiring a professional moving company, consider client feedback, years of experience, how professional their website is and whether they're licensed and insured. :  Also, be careful not to get scammed by fraudulent movers. Some indicators can help you tell if a moving company is a scam. For example, you can be suspicious if they accept cash only or don't have a local phone number.
Renting a moving truck
If you prefer to move on your own, renting a truck can be a great solution. Renting a truck is much cheaper than hiring movers. The price of a truck rental may vary by company, which is why it is particularly important to get various quotes. There are various truck sizes to choose from, but for instance, a 10 ft van or truck is the preferred option for a studio/1 bed apartment.
9. Don't forget to change your address
Changing your address is important when moving out so that your parents don't keep receiving your mail and so you can keep receiving government benefits. MovingWaldo helps simplify this task by providing you with address change checklists and an address changing tool that helps you change your address in multiple places at once in just a few minutes and for free! It is recommended that you start your address changing process at least one month before you move out to avoid delays and the interruption of your services. 
Leaving your parent's house can be exciting. To avoid unpleasant surprises, you should however be well prepared ahead of time. Following the 9 steps mentioned above will help you successfully move out from your parent's house. Our first apartment moving checklist also might be useful to you.
Afterward, all you have to do is unpack and enjoy your new home! Be careful to manage your budget well and remember that you're not alone in this process; don't be shy to ask for help.
Share this article on social media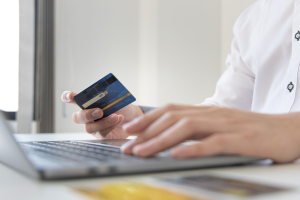 Address Change
Santander Bank Change of Address: A Step-By-Step Guide How to change your address with Santander When looking to change your address with Santander, you have 3 options to pick from: Online via Online Banking or Mobile
Read more »