We hope to change the way people are moving through technology and service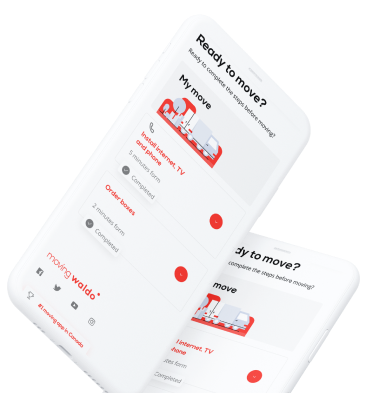 Welcome to MovingWaldo!
We are looking for talented and entrepreneurial people to join our team.
MovingWaldo is a Montreal-based startup developing technology solutions to transform the moving experience. Our mission is to simplify and reduce the stress associated with moving. Our customer base includes businesses of all sizes and active in various industries, from movers, telecommunications, and grocers to Hydro-Quebec.
The company launched in 2016 and is now seen as a Canadian mainstay of relocation with nearly 25% of moving individuals going through our platform. The company is also expanding in the United States.
Are you looking for a professional challenge in a company where creativity, curiosity and leadership are rewarded? We would be happy to meet you!
Thank you for considering a career with us! While there are no open positions at the moment, we always welcome talented individuals to share their resumes with us. We believe in building a strong network of motivated individuals who are passionate about what we do. By submitting your resume, you give us the chance to learn more about your skills and experience, and potentially connect with you in the future when a suitable opportunity arises. Please take a moment to submit your resume using the form below.
We appreciate your interest and encourage you to stay updated on our website for any future job openings that may align with your skills and aspirations. 
Ready to apply? Nothing's easier. fill out the form on the right and don't forget to attach your resume. We will get back to you as soon as possible!
Spontaneous application?
Want to join MovingWaldo but can't find the right job for you? No problem, we are always keen to develop our talent pool! Send us your application and tell us why you would like to be part of the team.