First Apartment Checklist: Everything you Need to Know before Moving
Leaving your parents' house to move into your very first apartment is an exciting experience! The most challenging part is to organize everything before moving in. While you aspire to decorate your new home, we provide the best first apartment checklist to make your move easy and pleasant!
MovingWaldo's Ultimate First Apartment Checklist
This section includes the most important factors to consider for a successful DIY move.
Since it is your first move, chances are that you are planning a DIY move. Therefore, renting a moving truck is at the top of your moving checklist. You should look at our selection of the best truck rental options in your region to save money.
At this stage of life, you probably don't own a lot of stuff. Consequently, you should look for a moving truck company that allows you to rent per hour.
2. Moving boxes and tools
Get some boxes from local stores for packing lightweight items like clothes, tissue papers, and toys. Check if you preserved any original boxes for your electronics. Keep tools like moving blankets, sturdy tape, packing tape, and packing wraps to protect furniture and any heavy items.
If you prioritize simplicity, you can also buy a set of boxes and get it delivered at home.
If you are the last-minute type, make sure you implement best practices to pack quickly and efficiently (coffee table, pots and pans, …). First, use packing tapes to secure breakable items. Second, purchase moving labels and colorful permanent markers. Build your own color code strategy to mark moving boxes content by categories or rooms.
Unloading is a fun task when it comes to your new home. Ask for help from friends or roommate if any to arrange your items. Refer to your labelling colour code to place boxes in the right rooms.
For more details on how to successfully prepare for a move, you should download this complete moving checklist.
This section of the first apartment checklist includes the pre-essentials to prioritize before moving into your new apartment.
5. Set up Internet and TV Connection
Ensure to set up the TV and Internet services on time for moving day. Compare plans that suits to your requirements. Start this process 4-5 weeks before moving-in.
Setting up all needy physical utilities like gas, electricity and water supplies prior to moving-in is essential.
7. Secure a Tenant Insurance
Tenant insurance commonly includes personal property and liability coverage. Note that as a tenant, you are not covered by your landlord insurance. It is not very expensive to get your own tenant insurance!
You are responsible to update your address with the different companies you utilize on the everyday life. Build your own change of address checklist that should include your drivers' licence, loyalty programs, banks, credit card, magazine, just to name a few!
You can get it done all at once by signing into your MovingWaldo account.
9. Install a security system
Setting up a home security system will help you feel safe at your new apartment. This may not be your top priority, but it can definitely help you sleep peacefully at night. This is totally up to you!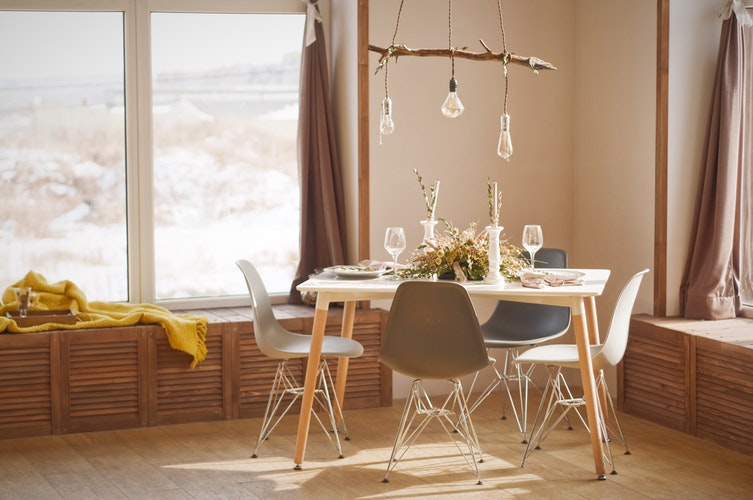 Organize your first apartment
This section focuses on the key first apartment checklist to organize your home as a perfect place to relax.
A comfortable couch: Having a comfy couch makes your living room look more organized. Whether you plan to invite guests or throw parties; a great comfy couch with matching style décor turns a wonderful seating. Look into matching (or unmatching) pillows and blankets!
Light-up: Adding an extra lighting should be at the top of your checklist. This makes your living space more functional, putting dim lights and cool floor lamps around every corner. You should also include some candles which are great for night relaxation.
Cabinet Area: Keep extra storage are for TV, DVD players, laptops or any other streaming devices. Even if it is not your absolute essential, keeping a separate cabinet area for your electronic devices can help anytime in future.
Storage solutions: Once you are done with unpacking, you will likely be searching for some space to put those belongings. Ensure you have storage enough for stuffing all your belongings.
The bed frame: Sleeping on the floor with just only the mattress can be technically sound good but might restrict accessing your bedroom space efficiently. You need to go to have a bed frame with box springs that fits with the room size.


Closet storage: Do consider of making use of closet storage smartly, such as hanging an organizer, bookshelf or shoe rack.


The trash bin:  Make sure your bedroom has a trash can to toss your garbage into it without moving out of the room. Add stylish bedrooms trash bin to your shopping list while moving to your first apartment.


Additional touches: Your bedroom is where you relax after having a hectic schedule. So, make sure to pay an extra attention while shopping for your bedroom needs. Add desk or vanity, comfy chair, nightstand, alarm clocks, reading lamp, extra pillows and blankets, and wall paintings.
Bathroom cleaning products: Keeping your toilet and shower clean is essential to feel good at home. Ensure that you have a toilet scrubber, plunger, and other cleaning supplies. Make sure you have all these separately for each bathroom if there is more than one bathroom.
Bath Towels: Upgrade to new bath towels when you move to your first apartment. Match with different styles and colours to add a luxurious look to your new apartment.
Storage solutions: Always make a room to store the stock of your toiletries. Accordingly shop for what type of storage solution fits to your bathroom. You can also use a rolling cart, an empty cabinet or set of plastic drawers.
Additional touches: Additional things to your shopping list includes toilet paper and toilet paper-holder, lotions, potpourri, hand soap, extra towels, air freshening spray, bathmat or rugs, and additional lighting.
Set of dishes: Everything is available online or at your favorite store. You can finally get the beautiful set of dishes you love. You should purchase dishes once already moved in so you don't take the risk to move it.  The kitchen list should also include items like mugs, utensils, glasses, serving spoons and platters, bowls of different sizes and a pitcher.


Kitchen tools: Prepare a delicious food with right kitchen tools in hand. Tools list include:

All sized cutting knives, cutting boards, peelers and choppers.
Parchment/butter/wax paper, cling wrap, Aluminum foil.
Measuring cups, mixing bowls, blenders, toaster.
Whisk, Spatula, mixing spoons, and Bottle or can opener.



Pantry essentials: You should have a well-stocked pantry items in your kitchen to cook any food with ease. 


Additional Kitchen Items: Miscellaneous kitchen items include the collection of complete kitchenware needy like food storage containers, dishwashers, trash can or bags, oven mitts, paper towel holders and others.
Make use of your dining space smartly. Add dining furniture like buffets and sideboards to make multifunctional use. Shop for things like glassware, table linens, extra chairs, serving trays, candles, and storage solutions.
Small or large, you can utilize the terrace space for different purposes like throwing a birthday party, and gathering friends for a combined study.
Add a small table, comfy chair or couch.
Bring-in greenery
Add cushions and floor pillows
Add an outdoor rug, lightening, and hanging lamps.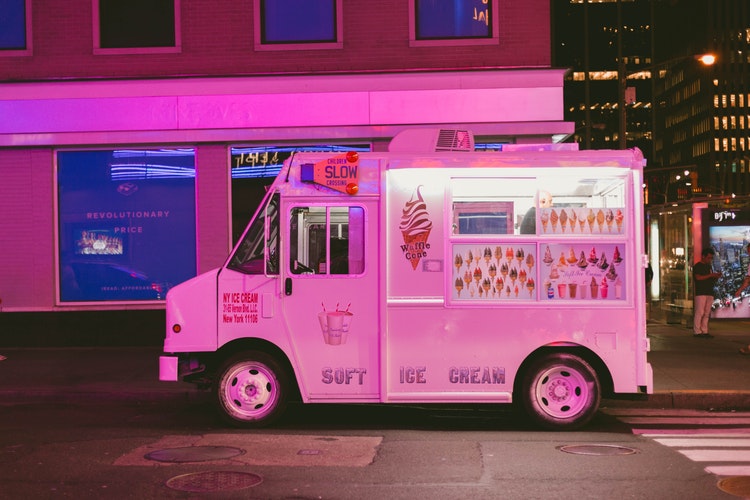 New neighborhood: What to look for
It is fun to discover your neighborhood before you move-in so as to locate everything easily whenever you want. You should be looking for the essentials below and a lot more…
Groceries are essential to run a home smoothly. So, prior to your check-in, roam around the grocery stores nearby your new apartment, and check with the quality and price.
If your workplace is far from your new apartment, you might need to look for the nearby transit station. Trace how much time it takes to travel, the fare, and any other means of transportation.
Make sure you locate your nearest gas station. You wouldn't want to be entering a dead zone. Plus, you will have to gas the moving truck when you are done.
To know with what all medical facilities like hospitals, pharmacies, and diagnostic clinics around your new apartment is very much crucial. Keep a first-aid kit always in your bags.
We hope this first apartment checklist helped you focus on the most key factors to consider in this journey. All the essentials, right from the bedroom to the bathroom, should be considered building your dream apartment. Now it is up to you to build a space that reflects your personality and prepare for your move to your new apartment. Most importantly, don't be afraid to make it your own!
Moving is often synonymous of stress, long administrative tasks and a significant waste of time and money. MovingWaldo helps you solve all these problems in just a few clicks! After some shameless self-promotion, we invite you to discover our free moving tools available to all.
Update accounts
Connect Internet, TV and Phone.
Secure home and auto insurance
Connect utility
Find resources, checklists and more.
We bring together more than 700 organizations across Canada with a single and simplified form.
Share this article on social media
Local storage
Looking for affordable and professional self-storage in High River? Here's how we help. We all instinctively want to keep our possessions with us and trusting our precious belongings to a self-storage company that we don't know
Read more »
Check out MovingWaldo's free moving app that will save you up to 10 hours of paperwork. And it's free.