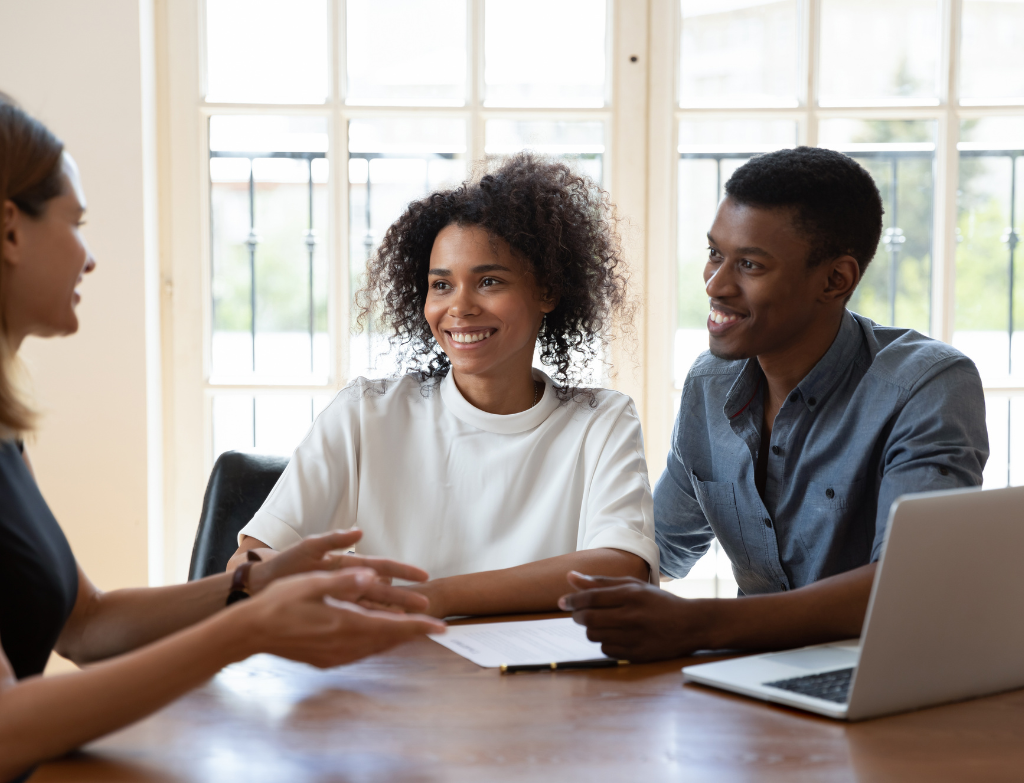 Tips for Finding the Right Real Estate Agent
Those thinking of buying or selling a house often overlook the importance of a qualified, experienced real estate agent in the process. A surprising number of buyers and sellers opt to handle the transactions alone and proceed with a For Sale By Owner (FSBO) strategy.
For many, if not the majority, though, an FSBO strategy is contrary to their financial interest, i.e., penny wise and pound foolish. Why? While saving the commission on the sale, a home sold by an owner typically sells for 15% less than homes sold with agents. The FSBO approach ignores the extra stress and time the owner expends, replacing the services the agent typically provides.
Ultimately, using a real estate agent is worth the extra fees. But it's important to find the right agent for your needs.
Find the perfect real estate agent
Are you moving and wish you had some help? Check out our free interactive checklist.
Tackle Your Move in Minutes.
1. Save time with every task
2. Access exclusive deals
3. Track your progress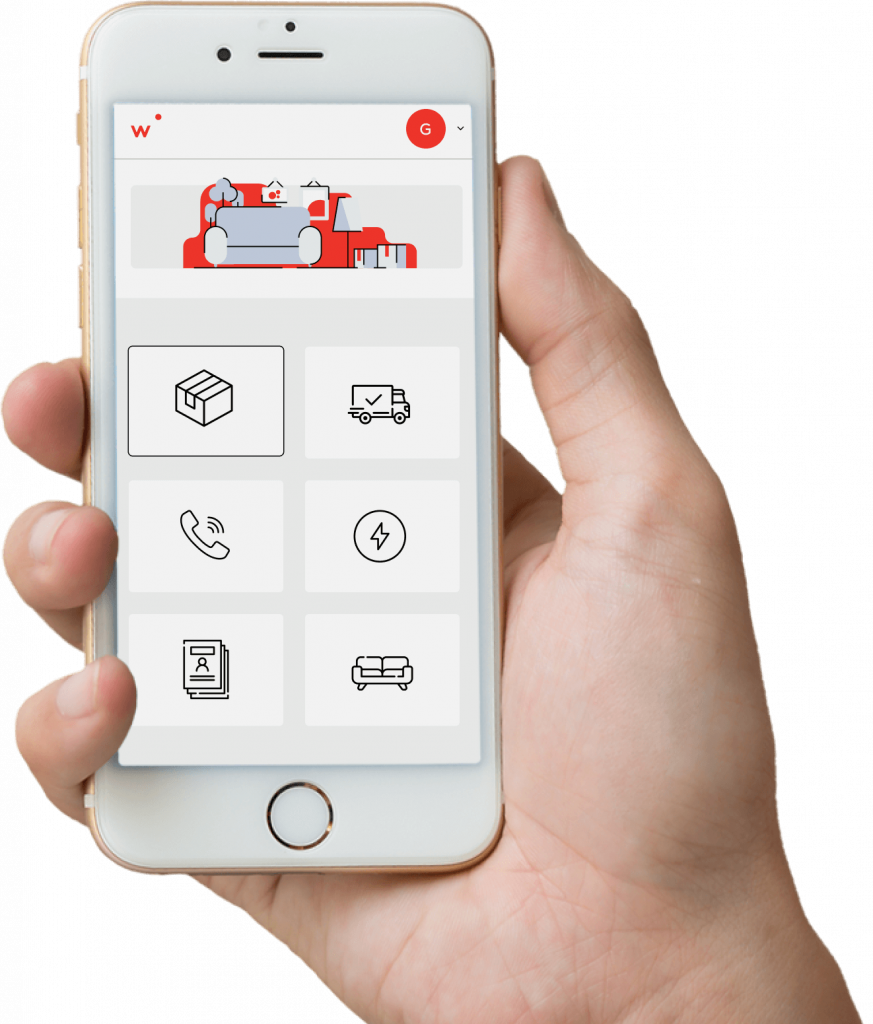 Real estate agent services
The real estate agent and client have a "fiduciary" relationship under the law. The law requires the agent to act in their client's best interests and remain completely loyal.
Specifically, a fiduciary cannot use their position for personal gain or permit their interests or the interests of third parties to interfere with their client's interests. In other words, agents cannot use their position to benefit themselves at their client's detriment.
Full-service real estate agents provide several valuable services to their clients, including:
Determining a market-competitive price

Marketing/locating the right house

Negotiation advice and representation

Closing facilitation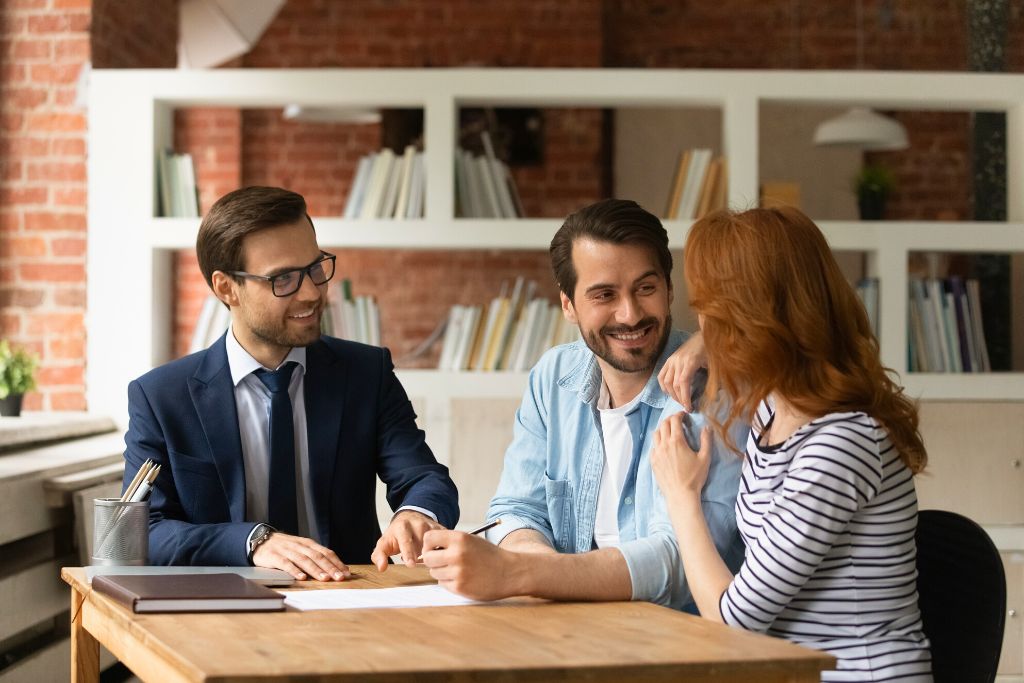 Determining a market-competitive price
Whether buying or selling a home, clients seek the best value for their investment. Understanding market comparables and demand is essential in arriving at the optimum price. 
Real estate agents complete a Comparative Market Analysis (CMA) to arrive at that value. Without a real estate agent, it's much more difficult to figure out how much a house you're buying or selling is worth.
Marketing/locating the right house
Using the real estate agents access to the Multiple Listing Services, agents develop successful marketing programs to sell a home or find homes for buyers seeking specific features and locations.
Agents conduct preliminary analyses to learn details of each candidate, saving their clients time and money. Agents typically help with site visits, home staging, and communication between the relevant parties.
Negotiation advice and representation
Real estate agents work with clients to determine their needs (essential features) and wants (desirable features) to develop and implement a negotiation strategy likely to succeed and meet client needs.
The closing of a real estate transaction involves multiple entities (the other side's agents, title company, loan representatives) and services (inspection, legal representation) in a complicated, confusing, often stress-filled process. A professional real estate agent coordinates the various elements to eliminate surprises and ensure a successful conclusion.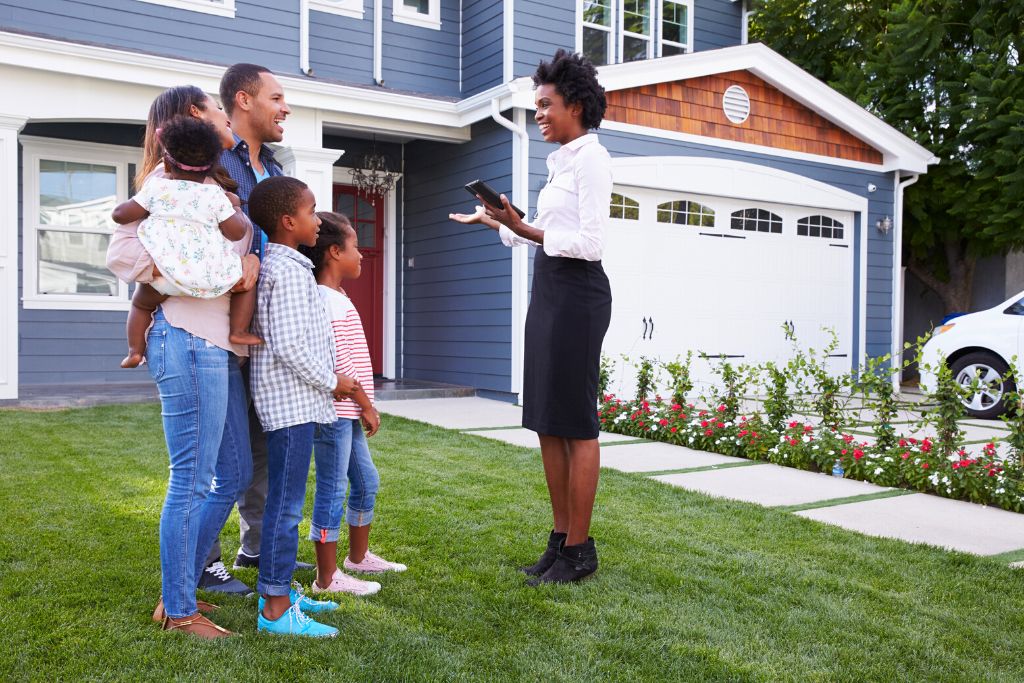 Finding the right real estate agent
Choosing the right agent to help with the sale or purchase of a home is critical to a successful, satisfactory experience. According to the Canadian Real Estate Association, more than 150,000 real estate brokers and agents work through 74 real estate boards and associations across Canada. As for the National Association of Realtors the latest statistics shows that 1.5 million collective forces of real estate professionals subscribe to a strict Code of Ethics through 1200 local and state associations across the United States. In other words, you have a lot of real estate agents to choose from.
The critical factors to finding the right real estate agent are the following: compatibility, experience, market knowledge, the agent's specialty, how many active clients they have, and how long they have been in the industry. These factors can be verified by checking references and reviews provided by potential candidates.
It is recommended to meet with at least three different real estate agents before settling for the right one. Pro tip: Start your search for a real estate agent as early as possible. The latter can slow down the buying or selling process if you cannot find the right real estate agent in the respected time of your choosing.
Professional real estate agents can be found in multiple ways, including:
Personal reference

: Most house buyers and sellers have friends, family members, or neighbors who have bought or sold a home in the past couple of years. Ask about their experience and whether they would recommend their agent to you.

Driving around: Many

 home buyers and sellers select an agent by going through the neighborhood and selecting the agent with the most "For Sale" signs as their representative. This process provides some assurance that the agent knows the nuances of the neighborhood that affect prices. 

Online search

: Most realtors maintain active websites and social media profiles with information on their agents, communities they represent, and specific properties. In many cases, client reviews are available.

Referral agent:

Sellers and buyers often forget that there are real estate referral agents who will connect you with a real estate agent they know and trust. In return the real estate referral agent will receive a cut in the local agent's profit in the selling or purchasing of said property.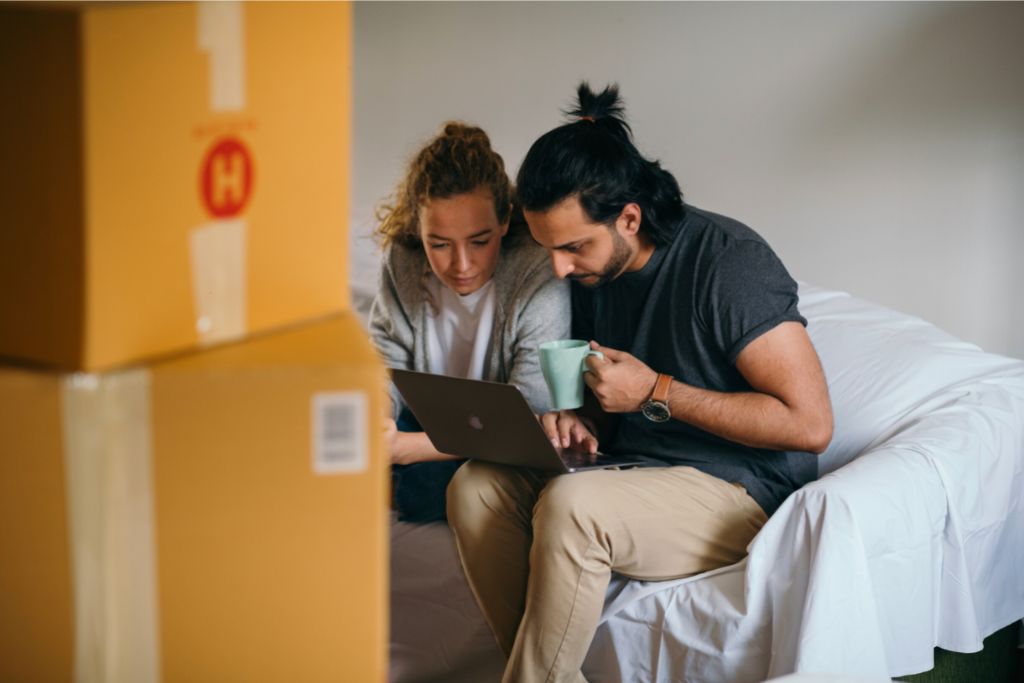 In most cases, clients will find several agents who seem suitable. Rather than selecting one randomly, you should interview each potential agent, call references, and negotiate commission rates.
Interview each potential agent
Although each potential agent might seem perfect on paper, there are no guarantees they will be a good fit for a particular assignment. Arrange a personal visit and ask each agent candidate the same questions:
How long have you been a full-time real estate agent? Personality, though positive, is no substitute for experience. Many agents have less than one year of experience. Ideally, you want someone with more.
How many properties do you sell each year? According to Real Estate magazine, the average Canadian realtor makes four to five sales per year, while the top 10% do 10 deals.
Do you primarily represent sellers or buyers? If the client is selling a home, listing experience is critical. In real estate parlance, agents who represent sellers of homes are "listing agents"; those generally representing buyers are "selling agents."
How will you keep me informed of showings and feedback about my home? An upfront understanding of communication between the agent and client will reduce potential conflicts between the two. Clients often expect 100% of their agent's attention while the agent must simultaneously balance the needs of multiple clients.
When interviewing agents, ask for contact information of a few recent clients. Contact them and ask them about their experience with the agent, including what they liked and problems they experienced. 
Many former clients are reluctant to criticize in writing but may open up in a conversation. Before ending the conversation, be sure to ask whether the client would hire the agent again. 
Negotiate commission rates
Negotiating the right commission arrangement before agreeing to representation is critical. Many agents are amenable to reduced or flat fees if offered. Canada's average commission rate is 3% to 7%, shared by the two agents representing the buyer and seller. 
A 1% reduction in the rate might be thousands of dollars, savings that can be used to defray other moving costs.
FAQ – Frequently asked questions about finding the right real estate agent
Who pays the real estate agent?
When buying a home in Canada, the real estate agent is paid through a commission from the selling of the home. If you are house hunting with a real estate agent, you will not have to pay a direct fee to the real estate agent. Instead, your part of the commission given to the agent will come from a percentage of the selling price. 
Can I use multiple real estate agents?
If you are selling your home in Canada, you cannot work with multiple real estate agents as you can only sign with one. On the other hand, if you're house hunting, you technically can work with multiple agents if you haven't signed anything, but it is very disrespectful and can lead to conflict. The key is to find the right real estate agent by doing proper research and sticking with them.
Should I get a real estate agent or not?
Getting a real estate or not has its pros and cons:
Pros: When getting a real estate agent, you will have less paperwork to do, and you will have better means of negotiations. You'll feel less stressed and have time to do more important things.
Cons: When getting a real estate agent, you'll have to pay a commission and you won't have a close relationship with the owner. You will also have to be patient as you may not have a front seat during negotiations.
Do real estate agents charge if you don't sell?
In Canada, if the home doesn't sell after the contract has expired (completion date/ closing date) the real estate agent won't charge you. The real estate agent will either propose to renew the contract or will leave without payment whatsoever. 
Buying or selling a home is often the most significant financial transaction of a person's life. Its impact affects all phases of daily life — neighbors, the schools children attend, lifestyle, even time with family. With such importance, the advice for the person facing the purchase or sale of a home is most often "take emotions out of the decision."
In a world of conflicting claims, hidden agendas, and professional salespeople, feelings are easy to manipulate and often lead to bad decisions. Unfortunately, the advice ignores one of our greatest strengths: intuition. Most people experience it from time to time but typically discount it because we do not understand its source. 
Intuition is especially important when selecting a real estate agent. Being able to trust the person guiding you through the process is critical. Do not ignore or discount the feelings you have about an agent. Good chemistry between client and real estate agent is just as important as their experience. Trust your gut.
Finally, after you've completed your real estate transaction, it's time to move. Again, you don't have to do all of this alone. Moving concierges are available to assist you and reduce the stress of your move. Take advantage of the free services of a moving concierge and organize your move quickly and efficiently.
Share this article on social media
Related questions from the community
Have a question about your move? Ask our community.