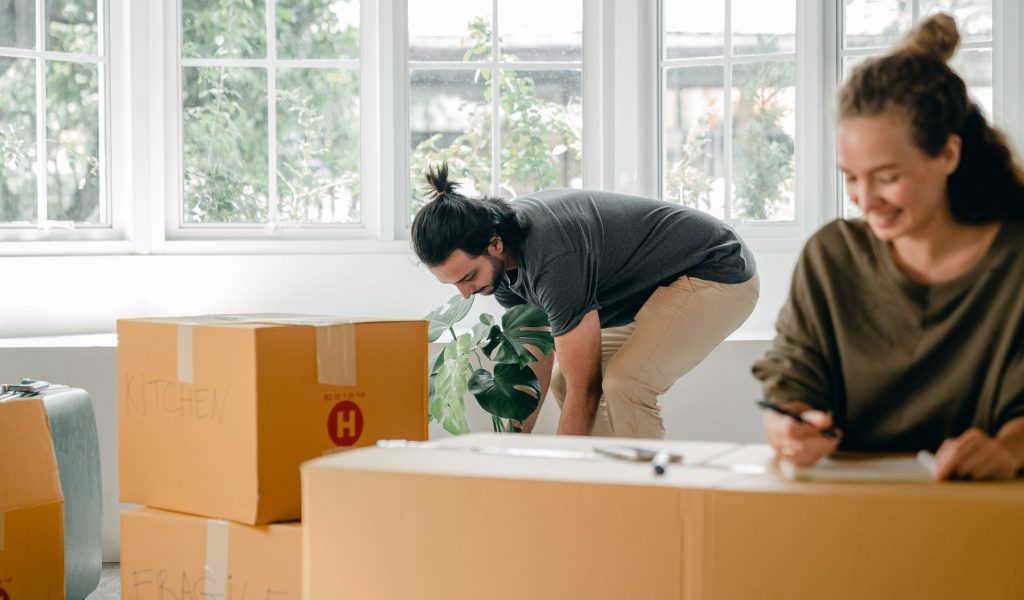 9 Packing Tips for Moving: Where to Start?
Moving is often very stressful. From choosing a new home to packing, it can be a long process. With occasional ups and downs in emotions, moving can be perceived as an impossible task to overcome. Without forgetting that many small details can escape us when we prepare our move. Packing is not an easy task and everyone knows that boxes do not pack themselves. In this article, we will give you 9 packing tips for moving. 
Booking trustworthy movers starts here
Compare multiple moving quotes calculated across the same metrics
1. Make a Packing Checklist
A moving checklist is one of the most underrated tools. It will help you make things run as smoothly as possible. This moving hack will help set a timeline to help you prioritize different packing goals. It will help you determine when tasks need to be completed, as well as where things will be going.
A moving checklist will also serve as a reminder in case you forget something. It will not only keep you on track but help you stay motivated, ticking that box can make you feel accomplished! Mainly, a moving checklist will keep you on track and focused, which is very important if you are moving in a hurry. 
In your moving checklist, there will most likely be a packing checklist. Here's a short packing checklist that you can get inspired from for your own move:
3 weeks before the move
Box up the basement, garage, and attic first.

Move to the linen closet and the laundry room

Pack up the rooms that are little used, such as the guest rooms.  

Pack rarely used items, for example, sports gear, etc.
2 weeks before the move 
Pack decorative items.

Pack most of yours and your family members' clothing. Except for the items you will be using for the next couple of days  

Clean and empty all the appliances you intend to bring to your new home. Disassemble and pack furniture pieces you won't need until moving day.
A few days before the move
Pack the kitchen and the bedrooms – leave out the items you will need for the last night in your old home.

Unhook and pack all electronic devices

Pack curtains, rugs, and anything else that can be kept until the last minute.

Make sure that you have packed all your essential documents. Make sure that these items are always easily accessible.
The morning of, pack your toiletries, medicine, kitchen essentials, bedding, and your bed.
2. Donate Useful Items You Don't Need Anymore
Moving is the perfect opportunity to sort out your home. Whether it's clothes that are too small, used items or things that we no longer use, it's beneficial to sort through them so that we don't pack things unnecessarily. When picking up items, ask yourself, will I ever use this again? If the item is still in good condition, donate to one of the best charitable organizations, otherwise you can visit your local waste management center. 
3. Hire a Junk Removal Service
Junk Removal Services allow you to get rid of pretty much all kinds of unwanted stuff from your office space or house. Once you select the items you want to declutter, all you have to do is book the service online, and they will come and take away all the things you don't need anymore. From hauling large furniture items, such as a broken sofa or appliances, to doing full house cleanups, these companies can do whatever you need. The everyday junk items include: 
Electronics

Furniture

Mattresses

Swing Set

Household Junk Items

Office Junk Items

Exercise Equipment

Lawn Mower

Appliances

Yard Waste

Construction Debris 

Hot Tubs
If you are environmentally conscious, you can also check the waste disposal practices of the company before you hire one. Many of them have a policy to dispose of the waste in an eco-friendly manner.
The cost of Junk Removal Services depends on several factors including your location, type of junk/waste/debris and the size and complexity of the job. Small clean-ups like chair and sofa removal can cost in the range of $75 to $125. Whereas, large clean-ups, such as whole-home clean-up or home renovation clean-up, can cost over $2000. It's best to compare the best junk removal service companies in your area before requesting a price quote and decide. 
Wondering how to move your clothes into your new household? Among the clothes you want to keep, there is no need to remove hangers or fold clothes that are usually hung into a regular moving box. This is why the best way to pack your clothes for moving is to opt for a few wardrobe boxes. This packing tip will allow you to easily carry dresses, suits and delicate pieces without wrinkling them. You can order your wardrobe boxes directly from the website. One box can fit 2 feet of closet hanging space. 
5. Maximize the Space in Your Moving Boxes
Fill the larger boxes with small or light objects and keep the smaller boxes for heavier objects. The boxes will be more compact, thus easier to transport without breaking.
When removing the clothes from your drawers, fold the larger pieces inside the boxes and roll the smaller or the lightest to fill the empty spaces. You can also use your luggage instead of the moving boxes to transport your clothes: this will free up some moving boxes. Furthermore, the majority of your cooking tools fit together: pots, pans, storage bowls and the like. So put these objects one inside the other to maximize your use of space.
6. Label Your Moving Boxes Properly
Labelling is the key to successfully unpacking your moving boxes. It might take a little bit more time, but this moving hack will make your unpacking much easier. You'll be able to put things back in order into your new place in no time.  Use labels and markers or use a color code to identify your boxes; You can place them immediately in each of the respective rooms of your home on the first day of the move.
You can also keep a notebook with the total number of boxes you used for each room in the house. Once you arrive at your new residence, it'll be easier to know if all your belongings made it!
Buying moving tools is one of the best moving tips you can know. When you move, you don't want your boxes to break because you didn't have any packing tape. You also don't have to rush to the store to purchase permanent markers during the middle of your moving day. This is why you should invest in quality moving tools and make an inventory of what you have in your household. This way,  you will know what moving tools you need to buy. Box cutters, adhesive bandages, permanent markers, packing tape, garbage bags, scissors are some of the things you should buy before you pack for your move. 
8. Pack a Moving Day Bag With Essentials
Moving can be tiring. When moving to your new place, you don't necessarily want to unpack the same day of the move.  You might one to prepare a moving day bag with essentials with a few clothes and basic toiletries for the first night in your new home. You might also want to prepare snacks and water bottles and put them in your moving day bag. This way, you'll have all the essentials at hand and you won't have to go digging through the bottom of boxes to find your pajamas.
9. Take Pictures of the Content in Your Moving Boxes
When the time comes to unpack your moving boxes, it will be much easier to remember where you put your items if you took pictures of the contents of your boxes. You might not be able to take pictures of all the boxes and capture every item but it will help you to remember the general content. In addition to labelling, it is a good moving tip to use when you want to remember where you put some specific items. For example, you already have labeled your kitchen moving boxes but you really want to remember in which kitchen boxes you put the waffle maker. Taking a picture of your moving box contents can be the solution for a faster unpacking.
Moving requires a lot of time and preparation. Knowing how to pack for a move can be difficult, especially if it is your first time. Sort out what you decide to keep or not in your new home, identify the boxes so that they can easily be placed in the right rooms afterwards and many other things can feel exhausting.  We hope that these 9 packing tips for moving will make things a little bit easier for you.  However, in addition to packing your moving boxes, you also need to remember to change your address with your home service providers and various organizations. So, don't forget to check out our change of address platform. 
Share this article on social media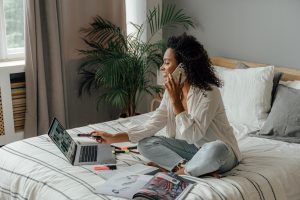 Internet Service Providers US
How to Change Your Address with Verizon Prior Moving? Changing My Address With Verizon              There are 2 ways to change your address with Verizon.  Online (browser) Sign into your Verizon Account Go to "Menu" and
Read more »