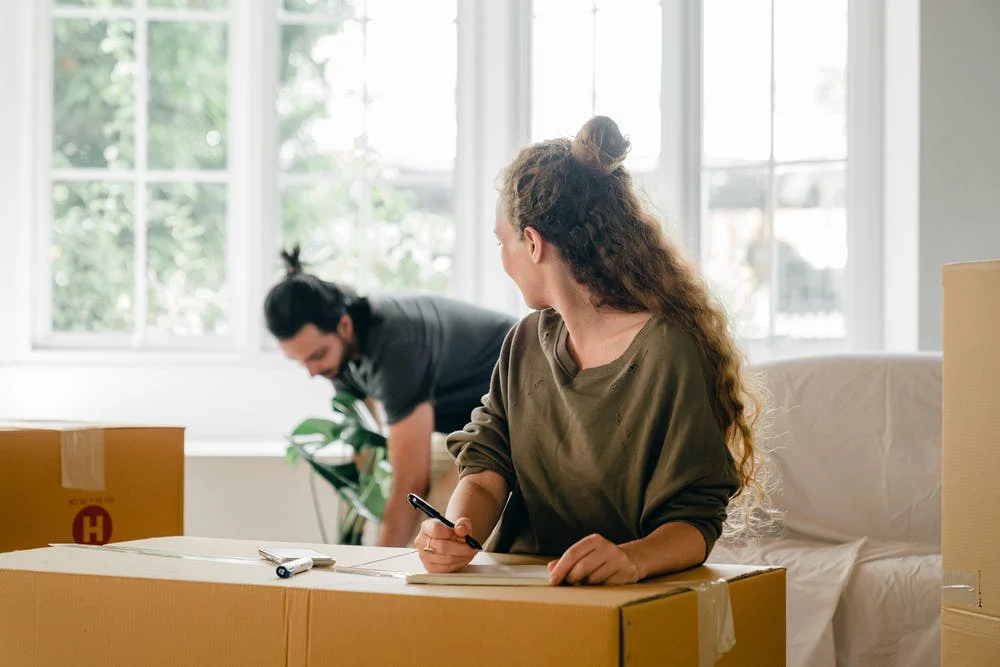 Review of U-Pack Household Moving Company - Everything You Need to Know
Are you planning to move to a new neighborhood? Thankfully today, several moving providers can assist you in transporting your items. U-Pack is a long-distance moving company with various container sizes and excellent pay-for-what-you-use rule with larger moving trailers. In this article, we will give you a full review of U-Pack and everything you need to know about this company. 
General Information About U-Pack
U-Pack started in 1997, intending to develop an innovative way to provide people with affordable long-distance moving. U-Pack is owned by ArcBest, a freight shipping company that lends shipping expertise to ensure your valuables and other belongings get safely to where they need to go. 
Over the years, U-Pack expanded and provided more services and equipment like ramps, secure divider walls for trailers, introduced ReloCube and made reservations and quotations accessible through their website. 
Where is U-Pack Available in the United States?
U-Pack has over 240 service centers across the United States. With this number, the provider can assure its customers of all the requirements for residential moving in the areas they service.
U-Pack is everywhere, as you can see above. For specific locations on your long-distance moving plans, go straight to its location finder. 
What Are the Services Offered by U-Pack?
With the vast scope of U-Pack, you can also expect a wide selection of services. The following are what the company offers: 
The moving trailers that U-pack provides have a space of about 28' x 8' x 9', making them the same as those 26-foot and 10-foot rental trucks combined. Suppose you have more things to store when moving; you can opt for this. 
This is a metal and waterproof moving container ideal for those with smaller spaces or without enough parking space for large moving trucks. The same with moving trailers, the ReloCube can be delivered to your location; you just need to load your things, lock the container and let U-Pack do the rest. 
Most students going to college opt for the ReloCube as it's easy to load, fits into a smaller parking space, and is ideal for studio-type apartments.
Included in the U-Pack services are experienced military moving specialist trackers who will foresee your shipment along the way to ensure you have all the papers for easy Personally Procured Move (PPM) reimbursement.
You will have an empty trailer or ReloCube container for you to load your things and U-Pack will drive across the country to your new place. The only thing left to do will be to unload your belongings. 
U-Pack's transit times are faster, giving you enough time before your first day on your new job. If you still have to do job-hunting and have yet to find a place to stay, U-Pack can store your things until you are ready to move.
You all know U-Pack is a self-moving service; however, if you are moving alone, you can still get help from loading and unloading crews. Whether you are moving to a smaller town or a bustling city, U-Pack's extensive coverage spans all fifty states in the US.  Moreover, the company can easily handle moves of all sizes, including those with parking challenges, like at condo complexes or senior living communities. 
When moving with only a few boxes or things to transport, U-Pack allows you to only pay for the space you use in the container. 
Other services from U-Pack include the cost of the driver, equipment, transportation, and mileage. 
Other Services U-Pack Offer
In addition to the main services mentioned above, U-Pack also offers:
Door-to-door delivery

Guaranteed transit 
Fees will vary on several factors. This includes the size of your home; the bigger, the more containers you need. Also, you need to remember that prices can change based on the demand; it's more expensive during the summer. The distance will also matter; the farther you travel, the higher it costs. However, to give you an overall idea of the price, we submitted a free quote in order to see the price of renting a truck. Please take in consideration that these prices are subject to change and may vary. 
| | |
| --- | --- |
| Truck size | New York to Chicago |
| 10' | 2,777USD$ |
| 15'  | 3,352USD$ |
| 20'  | 3,927USD$ |
| 25'  | 4,502USD$ |
You can get a quote from U-Pack through their website, and once you have decided, you can reserve your move online. 
When looking for a long-distance mover, you have to know what's good and what's not. For a U-Pack review, you can refer to some below. 
It's cheaper than a full-service mover. 

The website has a friendly interface and provides instant quotes for any long-distance moves. 

You only pay for the space you use. 

Service centers are spread across the US. 

Transparent pricing.

Comes with carrier negligence liability coverage and catastrophic liability coverage

Exceptional customer service
Cancellation with the week of your move will cost you a fee. 

Services do not include packing, loading and unloading but you can have moving labor included at an additional cost
Why Choose U-Pack for a Moving Company?
U-Pack has excellent moving services that ease all the stress away from your moving experience. All moving services are comprehensive and flexible. U-Pack personnel exudes professionalism and competence to accommodate moving needs and concerns from their customers. 
One of the distinct U-Pack services is their policy of only paying for what you use. You do not have to worry if the trailer or ReloCube is too big for your things. Instead of paying for a U-pack rental cost, you will only be charged for the space your things occupy. 
They also have comprehensive coverage of locations that reach north to Canada and all the way south to Puerto Rico.
FAQ - The Most Frequently Asked Questions About U-Pack
What Are U-Pack Business Hours?
The customer support center of U-Pack is open during business hours, Mondays through Fridays 7 AM – 7 PM CST and 9 AM – 4 PM CST on Saturdays. 
How Can I Modify or Cancel an Existing U-Pack Reservation?
How Do I Find a U-Pack Near Me?
To find a U-Pack location, go to U-Pack's website and enter your city, state or zip to see all the U-Pack's service centers. You'll indeed find one near you. 
What if U-Pack Doesn't Service My Area?
If you find that there's not one service center near you, U-Pack can still make ways and give you alternatives like loading your things at one of its local service centers. To explore more options, you can call 1-844-362-5303 or visit their website.
ReloCube measures about 6' x 7' x 8', around 308 cubic feet inside, usually enough to move everything from one large room. 
Long-distance moving sure is a costly task, not to mention all the things you have to go through for a smooth, sailing moving procedure. However, a reputable and reliable provider will ease those worries and guarantee that your items will be transported to your new place intact. With a wide variety of services and many locations all around the United States, U-Pack can meet all your needs.
Share this article on social media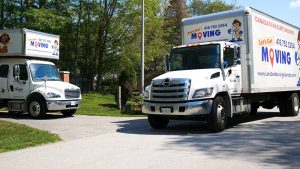 Movers
Let's Get Moving: Reviews, Pricing, Services & More! Let's Get Moving Canada is a reliable moving company that aims to remove stress when it comes to relocating. This award-winning company has been operating for more than
Read more »
Check out MovingWaldo's free moving platform and find everything you need for your move. No sign up required!