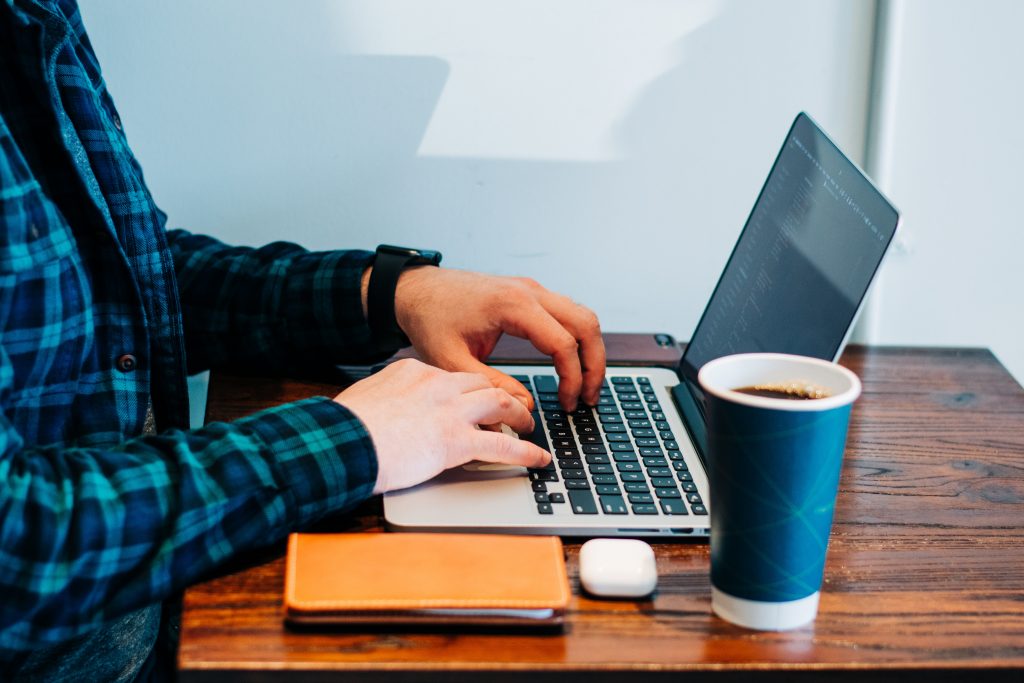 ExpressAddress: Guide to Changing Your Address With Utilities and Service Providers in Saskatchewan
If you are moving within Saskatchewan, it is possible that keeping your address up to date feels overwhelming, especially if you are busy getting your move organized. Did you know that changing your address in Saskatchewan with ExpressAddress can save you a great deal of time and aggravation? For example, it will make sure your utilities are up and running, make sure you receive important mail on time, and avoid service interruptions from your service providers. 
ExpressAddress lets you change your address online with multiple organizations, making the process much faster and simpler for all Saskatchewan residents.
Guide to Changing Your Address
In 2003 ExpressAddress was created through the joint collaboration of government owned/regulated organizations and cities. The cities of Regina & Saskatoon, SaskTel, SaskEnergy, SGI, and SaskPower created ExpressAddress with the goal of making Saskatchewan residents' moving process easier. Since then, these organizations help consumers save time and effort by allowing them to transfer, connect, or detach services, as well as change their address on ExpressAddress. 
Placing a high value on its customers' privacy, ExpressAddress is a safe site that protects data with encryption. As a result, the organization has expanded to include many more organizations, and new ones can join at any moment.
Booking trustworthy movers starts here
Compare multiple moving quotes calculated across the same metrics
How to Change Your Address with ExpressAddress
Visit ExpressAddress website to change your address. ExpressAddress offers an easy way to change your address after moving. The company does that by allowing you to notify the organization(s) you choose about your relocation all at once. Indeed, changing your address online with ExpressAddress comes with no postage or hold time. 
Furthermore, it is entirely free to use. Follow these simple steps to change your address.
Go to

Express Address.

Choose the request type you want to make. Also, pick which of the partnering organizations you want to send it to. Note: You may start, stop, or transfer your service from one address to another, as well as change your address when you move.

When prompted, fill in the information on the address form. Similarly, do the same for each appropriate organization.

Review your data and submit your request. You may also store your session's information and return later to finish the submission procedure.

Lastly, you'll get a transaction number from ExpressAddress, confirming that your request was received. 
How to Contact ExpressAddress
For general inquiries, you can contact ExpressAddress by writing to their email at help@expressaddress.com. If you need help from a specific organization listed on ExpressAddress contact them by phone or email by finding their contact information on the support page. 
How to Follow Up on Requests Submitted Through ExpressAddress
Follow-up on any already-submitted request by including your transaction number in your reply when contacting a specific organization or ExpressAddress themselves regarding a request you've filed to ExpressAddress.
ExpressAddress Participating Organizations
Through their collaboration with ExpressAddress, participating organizations support their customers by simplifying their move.
ExpressAddress participating organizations include:
Access

Regina Infinite Horizons: City of Regina

City of Saskatoon

Weyburn

eHealth Saskatchewan: Health Registries

Government of Saskatchewan

Regina Public Library

Sask Energy

Sask Power

SaskTel

SecurTek

SGI

WCB
Which Address Changes Cannot Be Done Through ExpressAddress?
The address changes that cannot be done through ExpressAddress are: 
Streaming services & subscriptions 

Banking and credit cards

Charities 

Reward programs

Pharmacy

Medical clinic 

Various recreational activities 
Which Address Change Can Be Done Through ExpressAddress Participating Organization?
Through Express Address you can change your address for: 
Utility providers: natural gas, water, sewer & electricity

Phone provider

Internet & TV provider

Health card

Library cards

Pet license

Driver's license & vehicle registration

Security services 
MovingWaldo Guides You Through Your Remaining Address Changes
Changing your address on ExpressAddress is just the first step of the whole process. There are multiple other organizations and associations to notify of your change of address before you move. MovingWaldo will guide you through your remaining address changes by offering an address changing tool that allows you to quickly change your address in one place with multiple organizations.
What is the difference between ExpressAddress and MovingWaldo
| | | |
| --- | --- | --- |
| Organizations | Change of Address on MovingWaldo | Change of Address on ExpressAddress |
| Electricity, Water & Gas Provider | ✓* | ✓ |
| Internet, TV & Phone Providers | ✓ | ✓ |
| Mobile Phone Carrier | ✓* | X |
| Insurance Carrier | ✓* | X |
| Various Memberships | ✓ | X |
| Banking and Credit Cards | ✓* | X |
| Charities | ✓ | X |
| Alumni Association | ✓ | X |
| Rewards Programs | ✓ | X |
| Magazines & Newspapers | ✓ | X |
| Car Manufacturer | ✓ | X |
| Health Card | ✓* | ✓ |
| Pet License | X | ✓ |
| Driver's License & Vehicle Registration | ✓* | ✓ |
*MovingWaldo is integrated with most providers operating in this industry. However, it is possible that a provider does not support our integration. Do not worry, in this case we will make sure to guide you through a "do it yourself – DIY" address change with this specific provider.
What Other Services Are Offered by MovingWaldo?
MovingWaldo offers digital moving concierge services to anyone relocating to a new home, completely free! Its signature feature automating address changes caught the attention of millions before becoming Canada's #1 moving concierge. Moving soon? Visit your Moving Dashboard to get started with your easiest move yet.
Start now!
ExpressAddress was founded with the objective of simplifying the relocation of Saskatchewan residents. Since then, the organization helps consumers save time and prevent duplication of effort by allowing them to transfer, connect, or detach services, as well as change their address. 
Share this article on social media
Daily Living
Address change Internet Movers Saskatchewan Utility Bills: How Much Does It Cost for SaskPower, Water, Gas, Internet, Cable & Home Phones in 2023? How Much Is the Average Monthly Cost of a Utility Bill in Saskatchewan?
Read more »