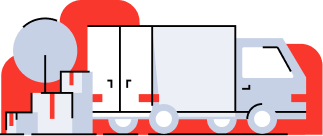 Compare the Best Moving Services available at your address!
Related questions from the community
Have a question about your move? Ask our community.
Moving Supplies
Why Do You Need a Mattress Cover for Moving? Moving sounds fun and exciting until one starts packing. Packing for moving is indeed a plethora of topics, and it is not as easy as Marie Kondo
Read more »
Check out MovingWaldo's free moving platform and find everything you need for your move. No sign up required!