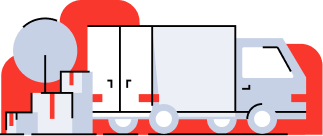 Compare the Best Moving Services available at your address!
Related questions from the community
Have a question about your move? Ask our community.
Community post
Moving to a new home can be one of the most stressful experiences a person faces. That stress multiplies when moving from one state to another.
Read more »
Check out MovingWaldo's free moving platform and find everything you need for your move. No sign up required!