Moving Checklist for Parents: How to Move Successfully with the Kids
Moving to a new place with kids is a challenging transition for parents because most of the children get attached to their old homes. Saying goodbye to friends, leaving their school, and a change to their everyday routine can disturb your kid. You need to handle moving stress while managing kids, letting them ready for the move happily. If you think moving with kids is challenging, then this ultimate checklist allows you to make it with fun. Let's find out what to do before making a move, during and after moving-in with kids.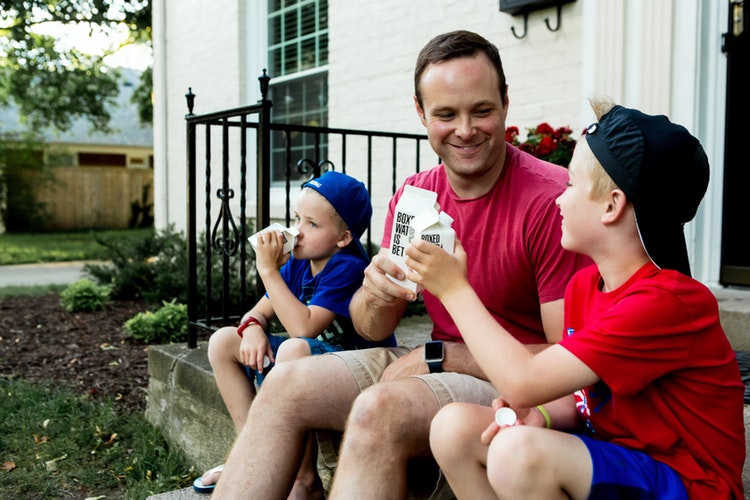 Talk to your kids in advance
Make sure your kids hear about moving to a new place from you first. Kids are smart and sensitive, and so always bind a trustworthy relationship. Be open to tell about anything and to their questions.
Start the conversation while playing, ordering food or going out for a walk.
Tell them the reason for making a move.
Talk all positive things about the move and new place.
Use a sensible story that impacts your child on the move.
Let them take some time and then speak up.
Packing things along with your kid's help
Ask your kids to help you with packing. Allow their contribution towards the moving process and give suggestions on how to pack their belongings like toys, books and others. It makes them feel responsible and understandable. They can help with packing small items, sorting through mandate items, and decorating or labelling packed boxes.
Bring out fun while packing things and framing the move
Make the moving process a little creative for your kids. Tell them about their new room designs, and about new school while packing things together. Involve kids through the moving process whenever conceivable.
Let your kid/kids assist you to run a yard sale.
Allow them to tell their choicest colours for painting/repainting their room walls.
Add an extra tip as they help with packing things smoothly.
Involve with customizing boxes, writing names on them, and arrange properly.
Partner with a creative moving company
Collaborating with a kid-friendly company can entertain your kid with packing up things and feel overwhelmed in the moving process. Search for creative moving companies over the Internet, ask your network or consult directly to some moving companies.  Choose a logistics that engrosses a kid's kit like drawings and colour paintings, which encourages kids to engage with during the move.
Pick a new school prior to your shift
Pick a school for your kid in the neighborhood before you move into a new place. Search for similar branch campus to let your child find no difficulty with the study curricula. Take your kid to his/her new school before joining to adopt the new ambiance.
Make sure you packed your kid's belongings first
Let your child decide with packing his/her belongings. Encourage them calling it as "Moving fun kit." If you have a toddler, make sure you have back your baby's essential box. Keep the kit with yourself during the first 24 hours of your move. Key baby essentials include:
Diapers
Medication
Breast-feeding pillows and breast pumps
Pacifiers and bottles
Stroller and carriers
Dry and Wet wipes
Baby food (milk powder)
Baby powder, body lotions
Diaper-rash cream
Set of clothes, napkins
Toys (keep favourite toys in bags)
Visit new home and the neighborhood
Take time out of your busy schedule to visit the neighborhood with your kids. Plan on taking your kid on a walking tour to your new home and neighborhood. Let them visit their school, activity areas, and make friends.  Search online or on the local newspaper about any sports field, activity classes or recreation centers in the neighborhood.
Surprise your kid by hosting a goodbye party to their friends. Before your child can make new friends and cope up with the new locality, let the, cherish their last day, and make a move taking loads of memories with them. Invite their friends, family and neighbors, spend some quality time, and encourage your kid's friends to bring small mementos to make the day more special.
Plan the trip (if long distance moving)
Plan in prior where you can stop while driving to your new home on the day you move. Pick out visiting or fun spots for your kids so that they can enjoy the long drive and have fun stops in-between. Keep snacks that your kid likes, play games and listen to soothing music while driving.
Let your kids take some responsibilities
Keep your kid engaged with some packing and loading work on the day you move. Allow them to take some responsibilities like cross-checking with your packing checklist, helping the moving company to load items systematically, and do baby-sitting.
Keep a "Moving-day" bag close by
Your children might ask for their favourite toys while driving or on the day you move into a new house. Make sure you packed every needy essential in advance. If you have a toddler, make sure you pack a "moving bag" with all the essentials like diapers, baby food, clothes, etc. and keep those close to you all the time.
If you are moving with a toddler
Learn about any medical emergency clinic on your route.
Stop near any playground, amusement parks and take your baby for a walk.
Try to keep your baby sleep for a long time while driving.
Play some lullaby music to make your baby sit at ease.
Keep your vehicle armed with a safety-approved car seat.
Exploring the neighborhood
Let you and your kid take a tour to the neighborhood. Set realistic expectations to your kid about the transition. Explore nearby paediatric hospitals, medical clinics, playgrounds, activity zones, and others to engage your kid to adjust with the new place.
Install TV, Internet and AC connections
Your kid might not be happy if he misses out watching his favourite cartoon. Your children might need the Internet connection to play online games. Not installing AC before you move-in can make your kid feel irked. To avoid these problems, make sure you have contacted with all service provides and get installed TV, AC and the internet a week before you move-in.
Get them familiar with their new school
Talk to the administration and teachers before your kid's first day at school. Help your child with making new friends. Pick and drop them for a few days, accompany them with their new journey. Allow them to talk about their day at school. Help them if they find any difficulty, but remember do not ever force your child to adjust if things go out of reach.
Stay positive and encourage in local activities
Talk about good things with your child, tell them how good you are feeling at new home and ask them the same. Remind them why you had to move from the old home. Encourage them to make new friends, engage in some outdoor activities, and take out time to explore nearby visiting places.
Moving to a new place with kid is hard, but not an impossible task. Taking the guidance of our free moving concierge service (Go to Moving Dashboard) can help you to go through a smooth move, empowering your kid about everything you want to. You may also print the best moving checklist to guide you up to 8 weeks prior your move. Preparing a child to leave a place is like to tell them to leave their fun. But telling them the real reason and open to their questions can help you the most to make them prepared before shifting to a new place. A move can bring many challenges, but good things always begin from a big change.
Share this article on social media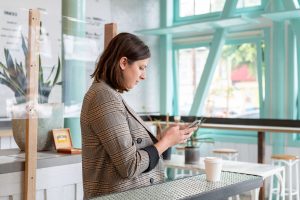 Internet Service Providers US
How to Change My Address With Xfinity Before Moving To make your change of address with Xfinity, you need to sign in on your account. Visit xfinity.com/moving Fill out the form with all the information on
Read more »
Check out MovingWaldo's free moving app that will save you up to 10 hours of paperwork. And it's free.