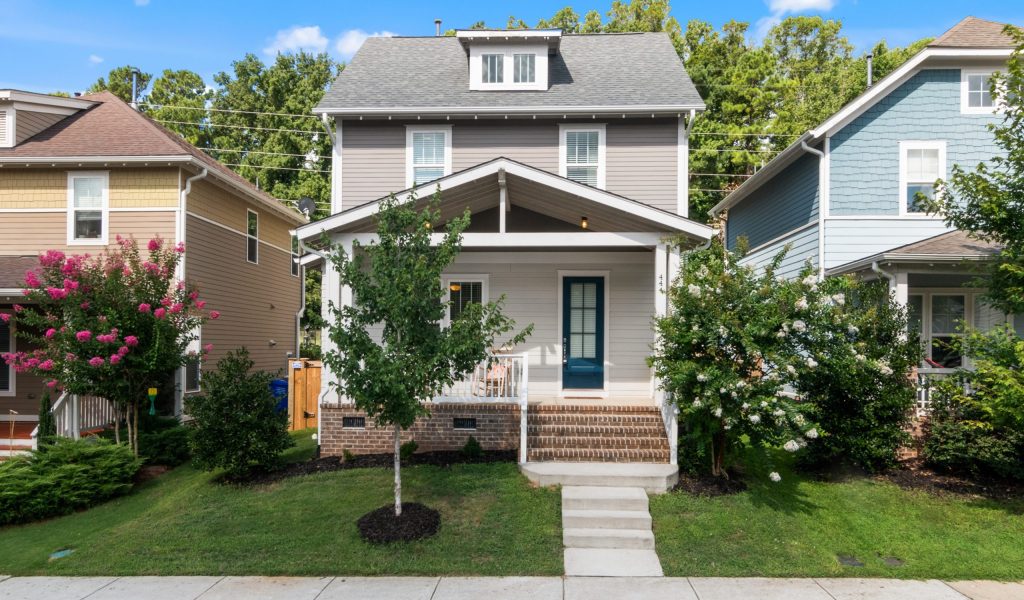 Cost of Moving Houses in 2023: A Complete Price Breakdown
The cost of moving houses can add up real quick. Before you sign the property documents, make sure you know what upfront expenses to expect besides what the papers say. The cost of moving houses in the USA is increasing with every year. The cost of moving supplies to moving truck rentals has skyrocketed due to labor shortages and increased gas prices. According to Forbes, you'll be paying 15% more for moving houses compared to last year. Although, the exact cost will depend on the size, location, and area of the house you want to move into, and your lifestyle. 
However, here's an approximate price breakdown of moving houses to give you an idea of the total moving cost, from selling your current to buying a new one, transferring services, and transporting your items.
Booking trustworthy movers starts here
Compare multiple moving quotes calculated across the same metrics
Cost breakdown summary of moving houses
Upfront costs

Long-term costs 

Closing costs 

1% – 3% of sale price

Mortgage insurance

0.5% – 1.5% of the total loan per year

Realtor fees

3% to 6% of sale price

Transfer Tax

0.5% – 4% of the house value

Down payment 

5% – 25% of the sale price

Home insurance

$1250 on average annually

Home inspection

$300 – $500

Utility transfer fees

Up to $300

Moving houses

3 bedrooms and 4 movers

Locally: $800 to $2150

Long distance: Between $2200 to $5700

Standard mail forwarding 

$1.10 
Cost of selling your current house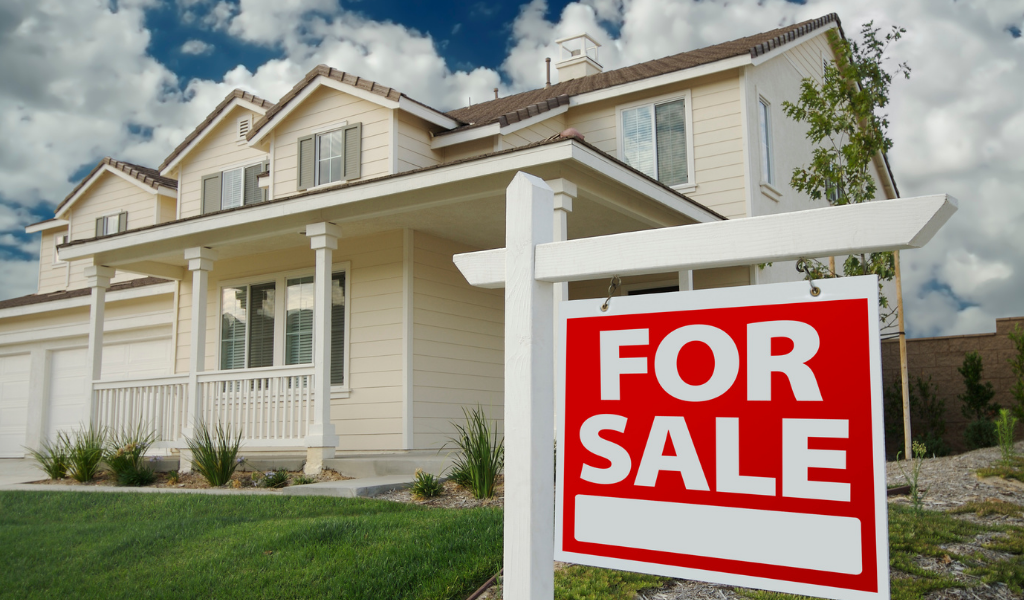 Selling your house doesn't look like a big deal until you realize how much you have to pay on the closing table. The payable amount includes agent commissions, closing costs, and home inspections. The 'process of selling' takes about 15% of what the house sells for, meaning that realtor and closing costs add up to 15% of the sale price.
Closing costs include the costs that both sellers and buyers bear when they consent to close a real-estate deal. Sellers have to pay 1-3% of the sale price. The following expenses come under the banner closing costs.
Title Insurance: Averaging $1500, this ensures that your house is legally under your ownership and protects you in case of ownership disputes. There are 2 types, the lender's title insurance (usually paid by the buyer), and the owner's title insurance (paid by the seller). Owners' title insurance is optional, but lender's title insurance is mandatory. In the event of a claim after purchase, you can be protected against losing equity or the right to live in the home. States like Florida require that both parties must have valid title insurance. On the contrary, title insurance is not mandatory in Texas and some other states. 
Appraisal fee: The

 appraisal confirms that the sale price is worth the value of your house, costing you from

$800 to $1200

.

Transfer tax: You pay this fee to confirm that the title of house ownership has been transferred from you to the buyer. Different states charge different transfer taxes, varying from $4212 in Washington to $36 in Denver. 
The realtor commission fee is paid to the real estate agent for their role in the house selling process. They suggest home improvements, assist with staging your home, and market your home to potential buyers. Typically, it costs 3% to 6% of the sale price, but you may find some low-cost realtors, while highly experienced ones may charge even higher than 6%. 
Home improvement costs refer to fixing minor errors, such as ones in the plumbing systems, roofing, and insulation of your house. It may cost between $500 to $2000, depending on how much maintenance is needed. 
Home staging costs include redecorating, furnishing, lawn improvements, and other aesthetic additions to your house. Professional stagers charge on average $400 to $500 per for a 12'X12' room. 
Cleaning and junk removal costs
How much do closing costs add up to when selling your house?  
When selling your house, closing costs add up to approximately 15% of the house's sale price.
Cost of buying your new house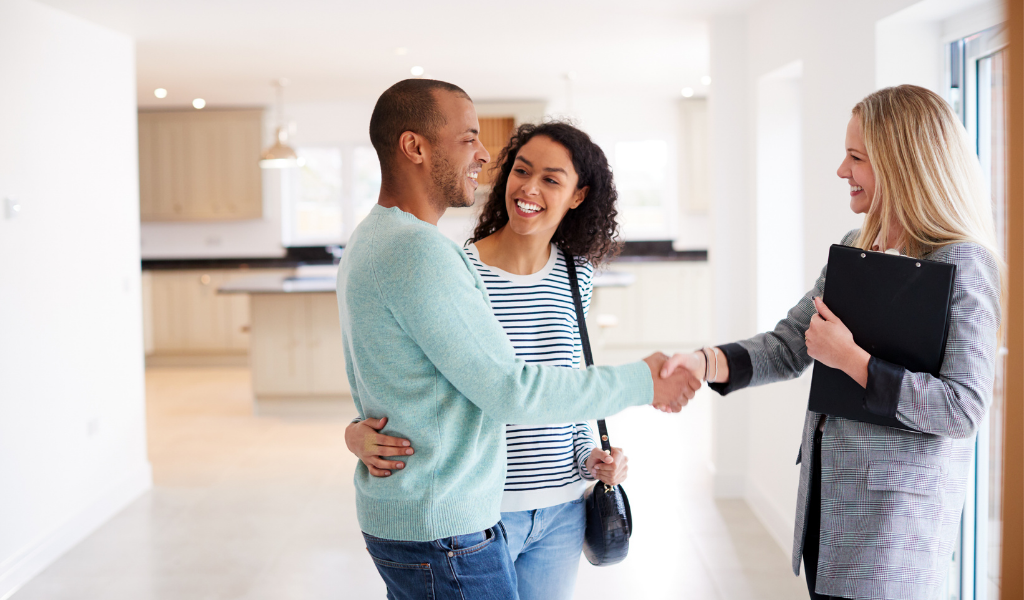 Buying a new house costs you much more than what the for sale sign says. It can vary due to factors like debt to income ratio, real-estate market, and the economic outlook of the time you're planning to buy property. Interest rates may also vary. 
Down payment is usually 5% to 25% of the total price of the house upfront. It may or may not be refundable if the real-estate deal fails. It's better if you pay a higher percentage in down payment to reduce your monthly loan installments and hence bear less interest. 
Private mortgage insurance is the fee you pay to promise the seller that their property is not at risk. It is paid when your down payment covers less than 20% of the house's value. It costs 0.5% to 1.5% of your total loan per year. You should compare what different mortgage lenders offer, and select the ones that charge the least interest. 
The capital gains tax is paid for primary residences sold in less than one year of ownership and secondary residences when an asset is sold for a greater value than it is purchased. For  primary and secondary residences sold in less than one year of ownership, you'll be deducted 37% from your ordinary income. However for a secondary residence owned for more than a year, the capital gains tax drops to 15%-20%, varying according to your tax bracket. 
Home insurance costs an average of $1249 annually, as per the 2021 report of the National Association of Insurance Commissioners. The exact insurance cost varies depending upon the size, location, and value of the house. It can cover the dwelling, liability, and your personal property. The price of home insurance can therefore increase or decrease depending on certain factors.
(*Mortgage Reports, Bankrate, Forbes)
A home inspection is a process by which a qualified professional examines a home to determine whether or not it is in good condition. It is the stitch in time that saves you from unexpected expenses from the damage you may find later on if you buy the home without knowing if there is a problem with it. Home inspections cost an average of $300 to $500. 
(*NerdWallet)
How much do you need for a down payment on a house?
Depending on the house's price, a down payment on a house is approximately 5% to 25% of the house's sale price.
Service transfer and setup costs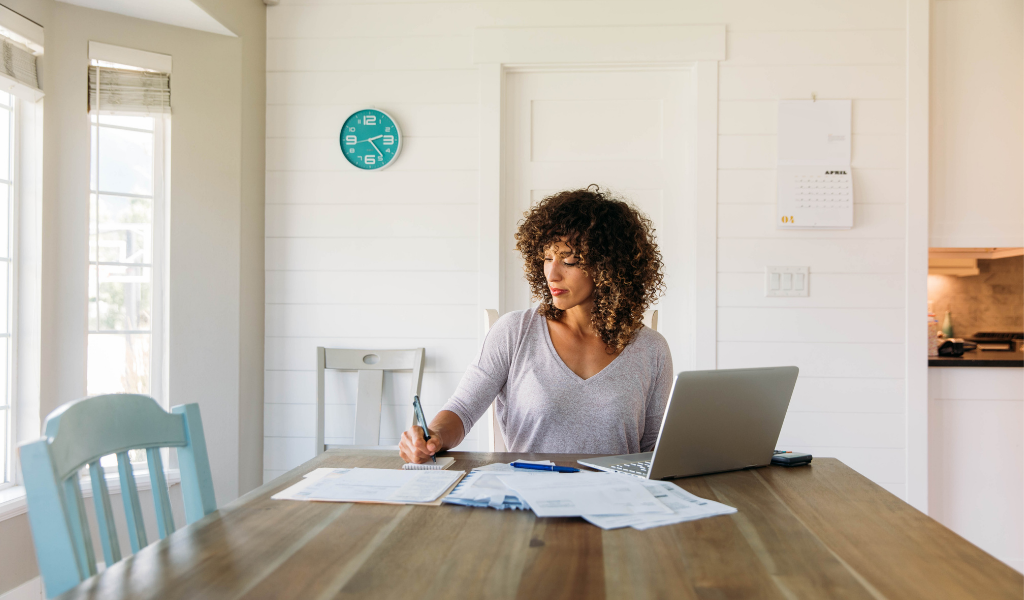 Mail forwarding with the USPS
Mail forwarding is an optional service that is used to redirect your mail when you move. Contrary to popular belief, mail forwarding does not actually change your address, it simply redirects mail. If you forgot to tell someone or missed a service provider when changing your address, your mail will be forwarded to the right address by USPS. This can take 7-10 business days and can cost you around a dollar for 6 months. Requesting the change of address online is the fastest and most convenient method and costs $1.10.
The payment requires an email verification that confirms mail forwarding.  You can also do it by visiting the nearest local post office and filling out the PS form 3575. You will receive the confirmation in the next 5 business days.
Utilities setup needs to be done before moving so that your house is up and running to welcome you. Determining the utility service provider, contacting companies to transfer utilities, or setting up new ones can take you 3-4 weeks. Since this is a manual process, it's better that you provide utility providers with as much notice as possible.  
Please note that the new connection fee for new residential utility customers is generally billed in full on your first utility bill. For example, The City of Tallahassee requires a deposit of $270 for new electric, water, sewer & natural gas connections and a disconnection fee of $28.50 for each utility. 
Apart from USPS mail forwarding, you need to change your address with government agencies and while some of these do not have fees, they still take time to complete, and time is money!
| | |
| --- | --- |
| Type of agency | Information |
| Government Agencies (general) | Must update address a few weeks before moving. |
| DMV  | To be updated within 10 to 30 days after your move.Costs $10-$25 or more (depending on your state). |
| Voter Registration  | Must be updated at least 30 days before the upcoming election. It is therefore suggested to update it immediately after moving to avoid forgetting.  |
| Social Security (SSA) | Must update address within 10 days of your move. |
| Veteran Affairs | Must update address as soon as possible.  |
| Internal Revenue Service (IRS) | Must update address at least 2 weeks before your move.  |
| USCIS  | Must update address within 10 days of your move. |
(*Move Inc., USAGov, MovingWaldo)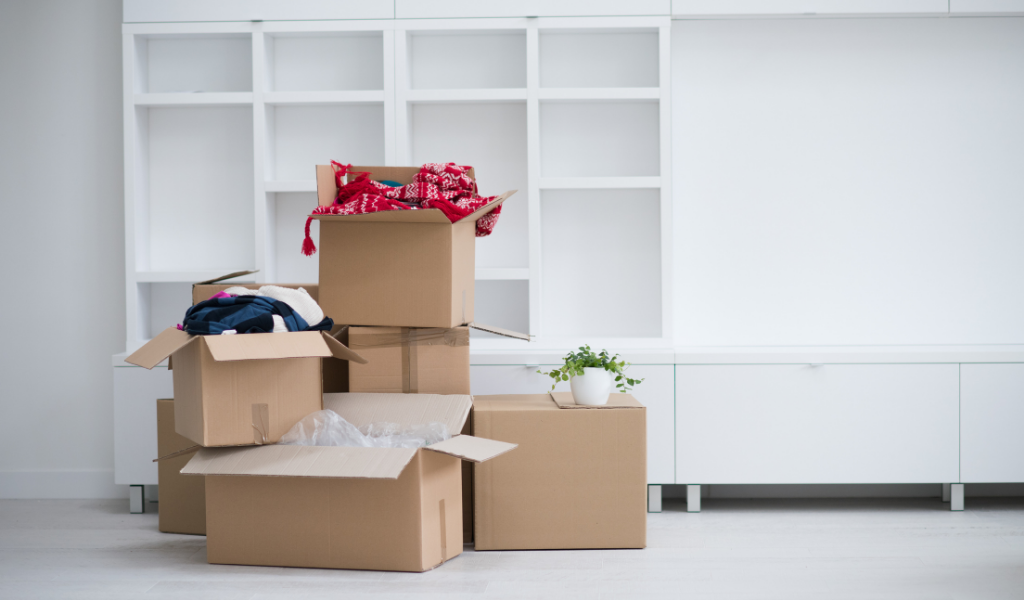 To get your items from point A to Z, you have 3 options: truck rental, moving container or moving company. Find out which one is best for you and its cost. 
Which moving method is best for you and how much does it cost? 
 

Truck Rental 

Moving Container

Moving Company

Pricing 

10' Truck: $56.55

 

15' Truck: $66.55

 

20' Truck: $76.25

 

 

*Estimated price for 8 hours and 25 miles.

8' Container: $240 Monthly Rental

 

12' Container: $270 Monthly Rental 

 

16' Container: $310 Monthly Rental

 

 

*Excluding transport and fuel fees. 

Pricing varies depending on distance, size, and additional services.

 

Local moves cost around $800-$1250, while the average cost of an interstate move is $2200-$5700. 

Pros 

Budget-friendly

Street parking

Can tow your car

Easily available

Spacious

The most affordable option if you have lots of stuff

It will be driven for you from point A to Z 

You can take your time to fill it (days or weeks)

It is at ground level and not elevated like a moving truck 

Fastest option 

Less physical work

Less stress

Low chances of damaging your items

Low chances of getting hurt

Just sit back and relax 

Cons

Drive yourself 

Loading and unloading yourself

Limited time to bring the truck back 

Only available if you have a big parking space

Your belongings aren't easily accessible once stored 

Loading and unloading yourself

Most expensive

Hidden fees

You have to keep an eye on the movers at all times
(*MovingWaldo,  U-Haul, Forbes, Paws At Home, Move Inc.)
You should also take into consideration the cost of moving supplies when moving houses. You might need to buy moving supplies to pack your things when moving. These include boxes, furniture pads, bungee cords, paper towels, trash bags, etc, and require you to spend $100-$300.
If you are not a fan of packing your stuff yourself, expect to pay $25–$60 per labor-hour for a local move or $500–$4,000 for a long-distance move. 
The average cost for packers/movers depends on how much stuff is to be packed and moved, how heavy it is, and how much packing material is required. Full-service local movers can cost you $2,300 and up.
(*Forbes)
You'd also have to hire a sitter for your kids or pets on your moving day. Typically, sitters charge $80-$100 a day. 
What is the average cost of movers for a local move and a 2 bedroom home?   
The average cost of movers for a local move is around $800 to $1250.
Cost of moving house calculator: how much mortgage can you afford?
Calculating the cost of moving into a house you can afford depends on your annual income, family debts, your lifestyle, and savings available for a down payment. Being able to afford a higher mortgage means you can buy an expensive house. The debt-to-income ratio is also a way lenders can determine your affordability. It is simply the amount you own versus the amount you earn. 
| | | | |
| --- | --- | --- | --- |
| Household income before taxes, no debts | Down payment  | Debt-to-income | Maximum Mortgage You Can Afford In The US |
| $45,000 | $30,000 | 43% | $317,825 |
| $55,000 | $40,000 | 43% | $391,405 |
| $65,000 | $50,000 | 43% | $464,984 |
(*NerdWallet & Zillow)
Moving can be stressful. There are a lot of things to take into consideration in the cost of moving houses. From deciding on which moving service to opt for, changing address with government agencies and many other steps, moving can be a costly process. Realtor and closing costs involved in selling your current house, down payment, mortgage, insurance, and transfer tax can add up to put a burden on your pocket. Make sure you are well aware of all the costs involved before taking the leap.
Share this article on social media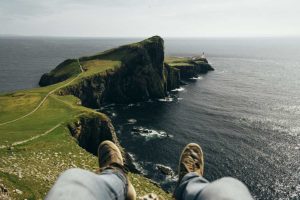 Moving tips
Moving to Scotland from England: 9 Things to Do and Know Scotland typically ranks well in terms of quality of life, with low crime rates, excellent healthcare, and easy access to outdoor activities. Being known for
Read more »