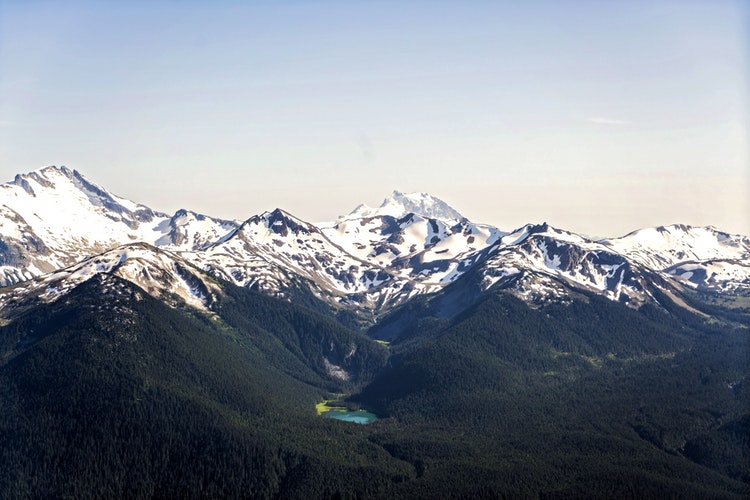 11 Things to Know When Moving to British Columbia
Are you considering moving to the British Columbia province?
There could be a number of reasons for your move — new employment opportunities, education, a change of scenery, the landscape beauty (Pacific ocean and the rocky mountains), et al. However, whatever your reason, you'll need to be prepared.
Moving to any new city or province is a pretty stressful endeavor, especially if you aren't caught up on what to expect.
In this article, we'll give you a detailed checklist of everything you should know about British Columbia before moving. From transportation and accommodation to electricity and basic amenities, we cover everything in this exhaustive guide on moving to British Columbia.
Things to Know When Moving to BC:
1. What Are the First Steps to Take Upon Arrival in British Columbia?
As soon as you arrive in British Columbia, you need to handle all your administrative tasks. These include:
Applying for the Medical Services Plan (MSP) from the Government of British Columbia. The online application takes 15 minutes to complete.
Apply for a driver's license from the Insurance Corporation of British Columbia.
Before moving forward with address changes, create a checklist of the addresses of all the places that need to be changed. At the risk of some shameless self-promotion, MovingWaldo is Canada's favorite app for address changes. It is completely free and it allows users to notify over 700 public and private organizations about their new address simultaneously.
Once you have handled all your administrative tasks, you should also get yourself a local phone number if you come from outside of Canada. More details on that will be provided later in this article.
2. Best Places to Live in BC: Where Should I Live?
The Province is globally deemed to have an exceptionally high standard of living. Some of the best places to live in British Columbia include the following.
Vancouver: This is British Columbia's most populous, popular, and metropolitan city. It is often listed as one of the world's best cities to live and work in with low crime rates, a status that draws job-seekers from across the globe.
Saanich: Located in Greater Victoria, this is a thriving coastal city with the lowest unemployment rate in Canada.
Fort St. John: This is a small city with a population of less than 20,000. However, it is incredibly wealthy and prosperous with an average household income of $107,091, as of 2016.
Kelowna: This quaint little city is nestled next to the Okanagan Lake. It is popularly known as the heart of British Columbia's Wine Country because of its 120 wineries, and it also boasts one of the best year-round climates in all of Canada.
Victoria: Sitting on the southern end of the Vancouver Island, Victoria is British Columbia's capital. This coastal city is known for its old-world charm as it is replete with narrow cobbled streets and 19th century stone buildings reminiscent of Victorian England. That is befitting since the city is named after Queen Victoria herself.
3. What Is the Cost of Living in British Columbia?
British Columbia is widely considered to be Canada's most expensive province to live in. For example, a 1-bedroom apartment is $1708 in Toronto versus $1869 in Vancouver. 
Cost of Living in British Columbia: Comparison Between Vancouver and Victoria
To give you a general idea of the cost of living in British Columbia, here is the comparison of the cost of living between the city of Vancouver (largest city in BC) and Victoria.
Category

Vancouver

Victoria

Housing price

$1869 / Month

for a 1-bedroom apartment

$1641 / Month 

For a 1-bedroom apartment

Housing Utilities and Insurance

$149 / Month

$130 / Month

Transportation

$98 / Month (Translink)

$85 / Month (BC Transit)

Car Insurance 

$1832 / Year

$1832 / Year

Entertainment

$211 / Month

$213

Grocery Cost for 1 Person

$227.35 / Month

$226.35

Communication (Phone and Internet)

$80

Unlimited talk, text, and data included

$75

Unlimited talk, text, and data included

Health and Fitness

$55 for the membership

$55 for the membership

Provincial Taxes

About 12%

About 12%
There are three types of sales taxes in Canada. In the province of British Columbia, they have PST and GST that are set at about 7% and 5% respectively, coming to a total of 12%. Applicable tax on the taxable income includes.
5.06% on the first $42,184 of taxable income.
7.7% on the next $42,185 and over.
10.5% on the next $12,497 and over.
12.29% on the next $20,757 and over.
14.7% on the next $41,860 and over.
16.8% on the next $62,937 and over.
20.5% on the amount over $222,420.
One may argue that the taxes in some provinces are higher in comparison to others, but due to the additional services that are offered to the residents by the provincial government.
What is the Cost of Living in BC?
The average monthly cost of living in BC is $1780.
How Much Is the Average Monthly Cost of a Utility Bill in BC?
4. How Do I Rent an Apartment in British Columbia?
You can find apartments for rent using a number of different online platforms such as RentBoard, AptRentals, Kijiji, ApartmentLove, and various others. All of these platforms come with their unique metrics to help you select an apartment within your budget rate.
ApartmentLove, in particular, is a pretty great platform to narrow down your choices based on the type of property you want to rent. The categories include options like Townhouse, Condo, Studio Apartment, Duplex, Loft, Shared Accommodations, Basement, etc. As such, they cater to everyone's individual needs.
You should find an apartment that is in close proximity to your work, school, and public transportation. You should also note that the rental costs will vary widely depending on the neighborhood. Once you have signed your lease, don't forget to take out a home insurance policy. Renter's insurance covers your belongings (your TV, clothes, jewelry, etc.) and it is affordable. Take the time to get home insurance quotes and compare coverage and prices available in British Columbia.
5. How Do British Columbian Leases Work?
The common term for leases in British Columbia is "fixed-term tenancy". However, for convenience sake, we shall continue referring to them as lease.
In British Columbia, leases are available for periods of 6 months to 1 year. The landlord must provide a written agreement of tenancy, and the potential tenant is required to make a security deposit. The leases must include the period of tenancy, the rental agreements including the provided utilities, electricity bill, etc, and information regarding all refundable and non-refundable fees.
All tenancy agreements have to comply with the Residential Tenancy Act.
6. How Does Public Transportation Work in British Columbia?
There are various options for public transportation in British Columbia. These include Bus, Trolley, Community Shuttle, SkyTrain (a full-automated rapid-transit system), SeaBus (a passenger-only ferry service), and West Coast Express (a commuter rail service).
If you move to Metro Vancouver or the Lower Mainland, you can refer to TransLink for a public transportation schedule. For the rest of British Columbia, you can refer to BCTransit for details. Low-income senior citizens and individuals with disabilities can also apply for a yearly BC Bus Pass at a discounted rate.
7. Who Do I Subscribe to for Electricity and Gas in British Columbia?
Electricity in British Columbia has not been deregulated. As such, all of the electricity system in British Columbia is provided by a publicly owned company called BC Hydro. All residential customers are charged a certain rate for electricity till a specific limit. Beyond that, the rate of electricity increases with increased usage.
Provision of natural gas in British Columbia was deregulated in 2002. As such, you can choose your own natural gas retailer. The most popular and reputable residential natural gas providers in the province are Access Gas Services, Direct Energy, Just Energy, Planet Energy, and Summitt Energy.
8. How Do I Get Internet and a Cell Phone Plan in British Columbia?
There are dozens of internet providers near Vancouver or anywhere in BC that you can approach regarding your internet needs. Two of the most popular internet service providers in the province are TELUS and Shaw.
You also have no dearth of options regarding cell phone carriers in the province. You can refer to Planhub to select a cell phone plan that suits your needs.
9. Where Should I Get Food, Alcohol, and Different Amenities in British Columbia?
Food: British Columbia has a wide range of locally-sourced food options that range from salmon, oysters, and other seafood to a wide range of seasonal fruits and berries. British Columbia also features a wide range of Farmers Markets, especially in Vancouver.
Alcohol: The prime source of purchasing a wide range of alcoholic beverages in British Columbia is BC LiquorStores. You can also purchase them from private liquor stores. The legal drinking age in the province is 19, so you cannot purchase liquor if you're below that age.
Prescription Drugs: You can purchase prescription drugs from any pharmacy or pharmacist associated with The British Columbia Pharmacy Association. The BCPhA is an organization that supports local pharmacists and pharmacies in the province, and there are over 900 pharmacies that fall under their umbrella. You can also find national pharmacy brands like Shoppers Drug Mart just around the corner from pretty much any street in British Columbia!
Cosmetic Products: Some of the most popular cosmetic stores in British-Columbia are The Abnormal Beauty Company, Adora Beauty Supply, and Lemongrass House. You can also find outlets like Sephora and Shoppers Drug Mart near your locality.
Hardware and Tools: If you need tools to work on your home, you can find hardware stores near your locality at Home Hardware, Canada's premier online platform for hardware and home renovation needs. If you're looking for an on-site hardware store, you can locate the nearest Lowe's or Canadian Tire, both of which happen to be Canada's top departmental stores.
10. What to Do in British Columbia?
After you are done settling into your new home in British Columbia, you will probably want to familiarize yourself with the province and all of its attractions. Some of the most popular activities and locations in British Columbia include:
Exploring the Gwaii Haanas National Park Reserve and Haida Heritage Site, which is a lush rainforest protecting the Haida First Nations lands.
There are plenty of ski resorts and mountainous landscapes in British Columbia. As such, you can engage in some adrenalin-fueled mountain biking.
You can take up magnificent kayaking tours in Vancouver Island North and observe dolphins, orcas, humpback whales, and other sea creatures in their natural habitat.
Hike along the Tofino and Wild Pacific Trail located within the Pacific Rim National Park.
Explore the mountain resort village of Whistler which is Canada's prime destination for winter sports. In 2010, Whistler hosted the downhill ski events for the Winter Olympics.
The aforementioned activities merely scratch the surface of things you can do in British Columbia. You can find additional recommendations in local blogs such as Canadian Sky.
11. Fun and Unique Trivia About
British-Columbia is home to eight UNESCO World Heritage Sites, seven national parks, seven recreational areas and one sanctuary.
50% of British Columbia's population is concentrated in the city of Vancouver.
British Columbia occupies 10% of Canada's land surface.
British Columbia is one of the world's leading producers of cranberries and blueberries.
Whistler has the world's longest unsupported cable car connecting the peaks of the Whistler Blackcomb Ski Resort.
That's the end of our guide on things to know when moving to British Columbia. I hope this article has alleviated some of your stress and given you a clear blueprint on how to go about moving to British Columbia!
FAQ - Moving to British Columbia
What Is the Minimum Wage in BC?
As of June 1, 2021, the minimum wage in BC is $15.20 per hour. 
What Are the Career Opportunities in BC?
The career opportunities in BC are great. Canada's population is aging, which means that the demand for workers continues to increase as the years go by. British Columbia is not immune to this labour shortage, which means that the province is in high demand for skilled workers. 
How Is the Quality of Education in BC?
British Columbia is the first province in Canada to provide students with a globally recognized seal of quality for post-secondary education. With this seal of quality known as the Education Quality Assurance (EQA), you can be sure that the quality of education is there.
The province also has several universities. British Columbia has a total of 25 public post-secondary institutions. The University of British Columbia is the second best university in the country and the twenty-sixth best university in the world.
Moving is often synonymous of stress, long administrative tasks and a significant waste of time and money. MovingWaldo helps you solve all these problems in just a few clicks! After some shameless self-promotion, we invite you to discover our free moving tools available to all.
Update accounts
Connect Internet, TV and Phone.
Secure home and auto insurance
Find resources, checklists and more.
We bring together more than 700 organizations across Canada with a single and simplified form.
Share this article on social media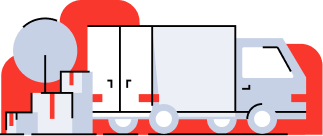 Compare the Best Moving Services available at your address!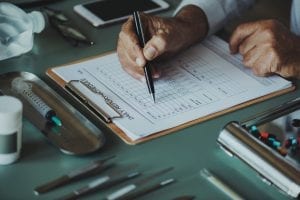 Address Change Guides
As a Canadian citizen, you are eligible to apply for provincial health insurance. The public health insurance in the province of British Columbia is the Medical Services Plan (MSP), which is administered by Health Insurance BC (HIBC) and covers the cost of medically-necessary insured doctor services. It is important to keep your information up-to-date with the MSP and to inform HIBC of your change of address.
Read more »
Check out MovingWaldo's free moving platform and find everything you need for your move. No sign up required!