How to change my address on my ICBC driver's license in British Columbia?
Insurance Corporation of British Columbia (ICBC) is a provincial crown corporation that provides compulsory public auto insurance in the province of British Columbia. It is mainly responsible for providing driving licenses, vehicle registration and insuring various road safety initiatives.
It is required by law that any vehicle registered and driven on the streets of B.C. be covered by ICBC's basic insurance package called "Autoplan". That is why an ICBC address change is an important step to take in your moving process – and this article is here to help!
Changing your address just got simple
Never forget an account. Save time changing your address for over 1000 organizations in just a few clicks.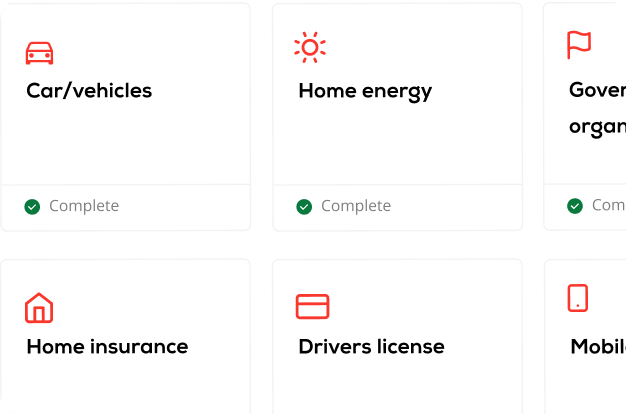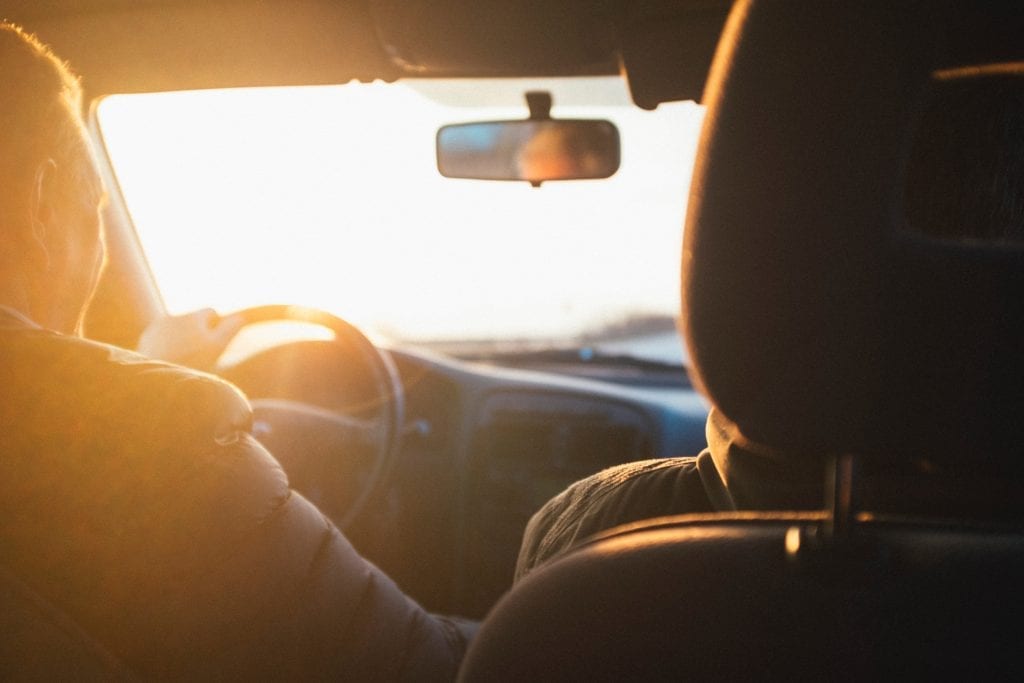 Who is supposed to notify ICBC of their change of address?
Virtually everybody who has a car and is registered with ICBC's insurance package is required to notify them of their new address. Moreover, it is required to change the address on your driver's licence or BCID within 10 days of moving. The BCID card is an alternative to a driver's licence, if you're not a driver.
How to change my address on my driver's licence with ICBC?
Four options are offered to you:
Frequently Asked Questions
What if I am moving from another province to British Columbia?
If you are coming to B.C. from another province, you have 90 days to switch over your licence. In the meantime, however, you are still allowed to drive with your existing, valid licence.
Note that you need have at least 2 years of experience as a non-learner to get a B.C. licence.
To apply for a B.C. licence, you must go to any driver licensing office in B.C., with these following documents in hand:
Two pieces of ID (one primary and one secondary)

You can answer a couple of questions

here

to insure you bring the right ID.

Your current driver's licence

Fees for your licence

The fees for a first 2-year licence for non-learner drivers moving to B.C. are $31. For more information on fees for different types of licences, click

here

.

Proof of two years' driving experience, by bringing either:

A current driver's licence, or

An international driving permit (not expired over five years) and its corresponding driver's licence. Please note that the permit is required

if

your current licence is in a language other than English. But if you don't have a permit, you can get a translation of your driver's licence from an

ICBC approved translator

.

Recommended, but not required: an official driving record

or

letter of experience to accompany your driver's licence. This will help prove your driving experience and prevent you from making multiple trips to the office.
You should get one of these documents

before

moving to B.C, by contacting the issuer of your driver's licence.

The driving record or the letter of experience have to include the following information:

the name, address and phone number of the driver's licensing authority in your jurisdiction

your name and birth date

your driver's licence number (or other unique identifier)

class of licence(s) held

either the date(s) your licence(s) were originally issued or the amount of time you have held a licence, and

note the two years' of non-learner driving experience to be exempt from the graduated licensing program (GLP), if any.
For more details or clarification, click here.  
I don't have two years of driving experience, what do I do?
No worries! If you happen to not have two years of driving experience with a full-privilege, non-learner licence (or if you can't prove it), you are still able to get a B.C licence by going through the graduated licensing program. And, good thing is you'll get credit for however long you have been driving, so those long months of driving won't go to waste!
As you probably know, there are multiple other organizations, companies and agencies you need to inform of your new address. To make sure you don't forget any, refer to our complete checklist for changes of address in British Columbia for a comprehensive list of the organisms to notify, as well as the the best time to do so!
Moving is often synonymous of stress, long administrative tasks and a significant waste of time and money. MovingWaldo helps you solve all these problems in just a few clicks! After some shameless self-promotion, we invite you to discover our free moving tools available to all.
Update accounts
Connect Internet, TV and Phone.
Secure home and auto insurance
Find resources, checklists and more.
We bring together more than 700 organizations across Canada with a single and simplified form.
Share this article on social media
Moving provinces
Address change Internet Movers 11 Things to Know When Moving to British Columbia Are you considering moving to the British Columbia province? There could be a number of reasons for your move — new employment opportunities,
Read more »