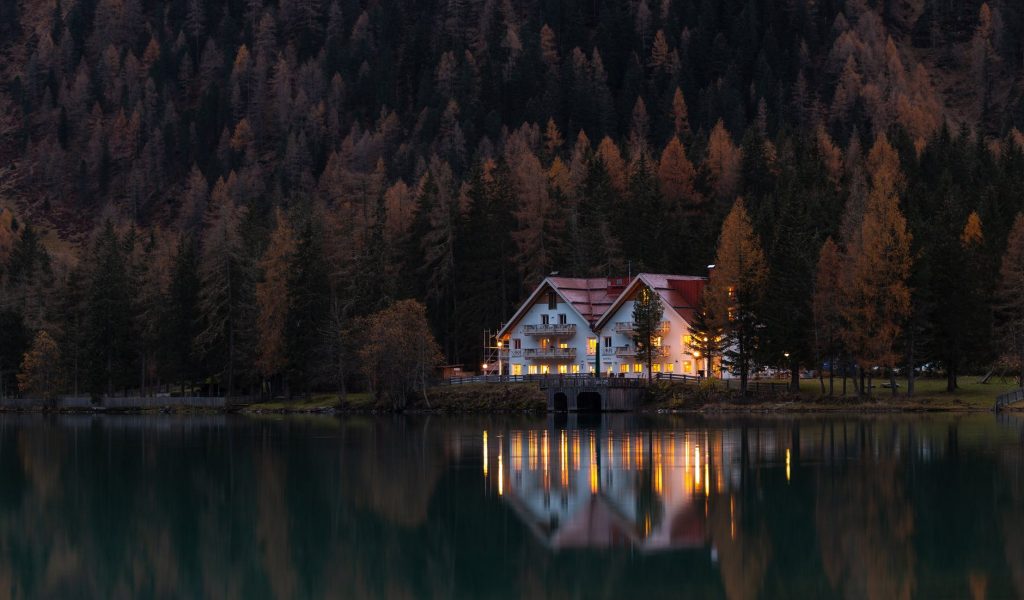 11 Things to Know When Moving to Alberta
Are you considering moving to Canada's Alberta province? If so, this article will give you a complete blueprint of things you need to know and do before going to Alberta.
Alberta is Canada's western province. Its landscape primarily comprises mountain ranges, coniferous forests, prairies, and over 600 lakes. As stunning a location as Alberta may be, moving to any new place comes with its unique set of growing pains. You must have a million questions about where to live in Alberta, how to get your local driver's license, the internet connection, etc.
In this article, we'll give you all the answers so your move can be as stress-free as possible.
Things to Know when Moving to Alberta
1. What Are the First Steps to Take Upon Arrival in Alberta?
The first thing to do upon reaching Alberta is to handle all your essential administrative tasks. These include:
Apply for the Alberta Health Care Insurance Plan (AHCIP). You'll have to download the AHCIP Registration form and bring it to the registry agent office. The health card will then be processed within 5 days. Just like the rest of Canada, healthcare is free in Alberta.
Apply for a Driver's License by contacting your nearest Alberta Registry Agent.
Next, you need to change all your official addresses. To do so, create a checklist of the addresses in need of changing and accounts in need of canceling. Following that, you can use the MovingWaldo tool as a free resource from which to simultaneously inform all the relevant public and private organizations about your new address.
If you're moving to Alberta from another country, find a cell phone plan that suits your needs. We'll discuss this in detail later.
2. Where Should I Live in Alberta?
Alberta is the fastest growing province in Canada in terms of population. In recent years, international migration in Alberta has boosted considerably, aided in part because of the province's low unemployment rates and growing opportunities. The following are some of the best cities for you to settle in.
Edmonton: This is the capital city of Alberta and the second-largest city in terms of population. It is popularly referred to as "Canada's Festival City" because of the large number of festivals that keep occurring in the city in quick succession. If you decide to move to the capital city of Alberta, you should first learn about the best neighbourhoods in Edmonton.
Calgary: With a population of around 1.4 million, Calgary is Alberta's big metropolis. It also happens to be the third-biggest city in all of Canada. As such, it's certainly more expensive than other parts of Alberta but it also has greater employment opportunities and culture. Have a look on our article about the best neighbourhoods in Calgary.
Red Deer: Located halfway between Edmonton and Calgary, this city has been labeled the Best Place to Live in Alberta by MoneySense magazine. It is currently one of Canada's fastest growing cities, having experienced economic growth of over 4% in 2017.
Lacombe: This is Canada's fastest growing city in terms of population. From 2013 to 2018, it experienced a large population growth of 9%, and it has consistently maintained that growth rate for several decades.
Albert: This is one of Alberta's safest cities to live in. It has a violent crime index of 32, which is well below the national average of 75.25.
3. What Is the Cost of Living in Alberta?
The Province is one of Canada's most reasonable and affordable provinces to live in. According to the Canadian Income Survey, families in Alberta earned an average income of $91,500 after tax, which is well above the national average of $72,500.
While rental rates vary from city to city, Alberta generally boasts some of the lowest rental rates in the country. For example, an average rental rate for a one-bedroom apartment in Edmonton is $873 and the rent for a one-bedroom apartment in Calgary is $976. Compared to this, the average rentals for a one-bedroom in Toronto and Vancouver are $2,230 and $2,100 respectively.
Cost of Living: Comparison Between Edmonton and Calgary
To give you a general idea about the cost of living in Alberta, here is the cost of living in Edmonton and Calgary. 
Category

Edmonton

Calgary

Housing

$1076  / Month

For a 1-bedroom apartment

$1058 / Month 

For a 1-bedroom apartment

Housing Utilities and Insurance

$150 / Month

$230 / Month

Transportation

$100 / Month 

$109 / Month 

Car Insurance 

$1316

$1316

Entertainment

$216

$187

Grocery Cost for 1 Person

$257.18

$214

Communication (Phone and Internet)

$80

Unlimited talk, text, and data included

$80

Unlimited talk, text, and data included

Health and Fitness

$55  for the membership

$65 for the membership

Provincial Taxes

About 5%

About 5%
In terms of income tax, Alberta has a tax rate of 10% for personal incomes up to $128,145, and it's 13% for higher income brackets of $153,773.01 to $205,031.
Furthermore, there is no Provincial Sales Tax (PST) applicable in Alberta. As such, the sales tax in Alberta is just 5%, compared to most other provinces in Canada where the collective sales tax (PST + GST) can be as high as 15%.
Thinking about moving away from your hometown? Here are our Recommendations for Long Distance Moves.
The Best Long Distance Moving Companies in Canada. 
Read our complete reviews and request free quotes to make an informed decision.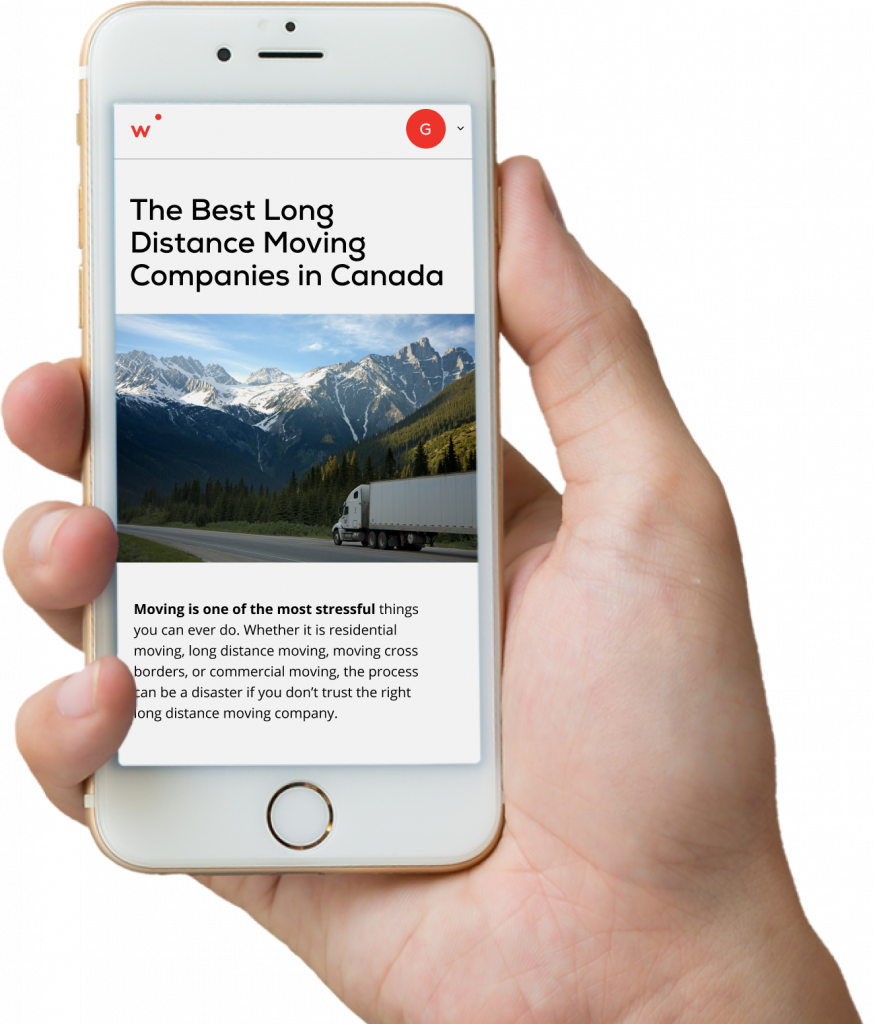 4. How Do I Rent an Apartment in Alberta?
You can rent apartments in Alberta from rental platforms like RentBoard, RentCafe, Kijiji, and ApartmentLove. You can filter your choices based on factors such as the number of bedrooms, number of bathrooms, location, budget, etc, to find the ideal apartment in your budget range.
If you want to split your rent and find yourself a roomie, you can use a platform like EasyRoommate to interview potential roommates.
Be sure to find an apartment that's within close proximity to your workplace, school, and public transportation. Once you have signed your lease, don't forget to take out a home insurance policy. Renter's insurance covers your belongings (your TV, clothes, jewelry, etc.) and it is affordable. Take the time to get home and auto insurance quotes and compare coverage and prices available in Alberta.
5. How Do Alberta Leases Work?
There are two types of leases available in Alberta — Periodic Tenancy and Fixed Term Tenancy.
Periodic Tenancy is one which doesn't include an end date. As such, the tenant may continue living there on a month-to-month or week-to-week basis until either the tenant or landlord gives notice.
Fixed Term Lease is one in which the tenant leases the place for a specific period of time such as 6 months or 1 year. Such a lease cannot be ended early by either the tenant or landlord.
The lease should adhere to the Alberta Residential Tenancies Act and include information such as contact details of the parties involved, address, amount of rent and due dates, security deposit, amenities included, responsibility for maintenance, etc.
6. How Does Public Transportation Work in Alberta?
Public Transportation in Alberta includes buses and trains. You can check out the routes, schedules, and fares from Edmonton Transit Service or Calgary Transit, for Edmonton and Calgary respectively.
For long-distance travels to other cities and locations in Alberta, you can opt for inter-city buses Greyhound and Red Arrow or trains VIA Rail Canada and Rocky Mountaineer Rail Tours.
While Uber isn't readily available in the province, you can use other local ridesharing apps and platforms such as CarpoolWorld and Poparide.
7. Who Do I Subscribe to for Electricity and Gas in Alberta?
Electricity: There are around 30 electricity providers across Alberta. However, two of the best electricity retailers are ENMAX and ATCO.
Natural Gas: Compared to the electricity retailers, there are fewer natural gas providers in Alberta. The best natural gas companies are ATCO Gas and AltaGas.
8. How Do I Get Internet and a Cell Phone Plan in Alberta
Internet: Some of the biggest internet service providers in Alberta are TELUS and Shaw but other internet providers offer great services like VMedia and Can Com. You can find a list of the ISPs in your area from an online directory called FindInternet.
Cell Phone Carriers: Some of the best cell phone carriers in Alberta are Bell and Rogers. You can compare the offerings by various cell phone carriers from PlanHub.
9. Where Should I Get Food, Alcohol, and Different Amenities in Alberta?
Food: Alberta is famous for its beef, bison, and vegetables. If you like to eat locally, you can contact Community Supported Agriculture (CSA) in Alberta to be linked to a local grower. You can also locate the nearest Farmer's Market.
Alcohol: All rules and regulations in Alberta regarding liquor are established by AGLC. If you want to purchase liquor you can search for your nearest liquor provider. The legal drinking age in Alberta is 18.
Prescription Drugs: To get prescription drugs and medicine, you can locate your nearest Shoppers Drug Mart, a national pharmacy outlet available everywhere in Alberta. You can also locate an ENVIRx-associated pharmacy that gives Albertans the opportunity to return unused and expired medications.
Cosmetic Products: Some of the most popular skin care outlets in Alberta are Sundrops and Beauty Depot. You can also find cosmetic products in chains like Sephora and Shoppers Drug Mart.
Hardware and Tools: You can order hardware and tools online from Home Hardware or you can visit your nearest hardware departmental stores such as Lowe's or Canadian Tire.
10.What to Do in Alberta?
When in Alberta, you've got to explore the following sights and attractions with plenty of outdoor activities:
Explore Banff National Park, where you can rent a canoe and row down the crystal-blue glacier waters of Moraine Lake and Lake Louise.
Embark upon a grand boat cruise of Lake Minnewanka.
Go to Jasper National Park to enjoy the sight of its 75-feet high Athabasca Falls and explore its 160-foot deep Maligne Canyon.
Go to WinSport, which is Canada's prime adventure park and training facility for Olympic-level activities like mountain biking, bobsledding, ziplining, etc.
Explore West Edmonton Mall, which holds the honor of being North America's largest mall encompassing 5.3 million square feet. It also boasts the world's largest indoor zoo, skating rink, wave pool, and amusement park.
11. Fun and Unique Trivia About Alberta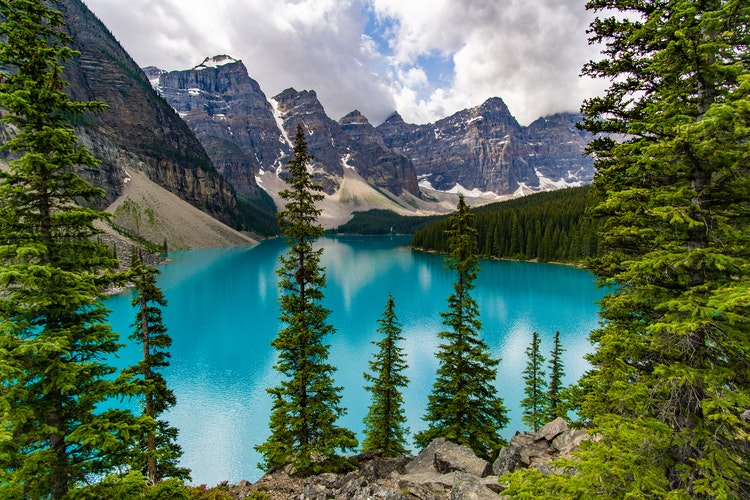 Alberta is home to the world's longest beaver dam. The dam is located in Wood Buffalo National Park and measures 850 meters in length.
The town of St. Paul in Alberta also features a UFO Landing Pad and information center.
Calgary has an annual outdoor festival called the Calgary Stampede that runs from the 5th to 14th of July. During this festival, Calgarians serve and consume over 200,000 free pancakes every year.
Over 80% of all Albertans engage in some form of volunteer work.
In Calgary, the city's honorees receive a white Smithbilt cowboy hat instead of a key.
I hope you found this article useful. If you follow all the tips mentioned in this article, the act of moving to Alberta shouldn't be too much of a hassle!
What Is the Minimum Wage in Alberta?
The minimum wage in Alberta is $15/ hour. However, students under the age of 18 years old earn a minimum wage of $13 per hour when they work 28 hours or less per week.
What Are the Career Opportunities in Alberta?
The career opportunities in Alberta are great. Canada's population is aging, which means that the demand for workers continues to increase as the years go by. Alberta is not immune to this labour shortage, which means that the province is in high demand for skilled workers. 
How Is the Quality of Education in Alberta?
According to the Conference Board of Canada, the quality of education in Alberta is great. Among all the provinces, Alberta is part of the top performers earning "B" grades on the Education and Skills report card. 
Moving is often synonymous of stress, long administrative tasks and a significant waste of time and money. MovingWaldo helps you solve all these problems in just a few clicks! After some shameless self-promotion, we invite you to discover our free moving tools available to all.
Update accounts
Connect Internet, TV and Phone.
Secure home and auto insurance
Find resources, checklists and more.
We bring together more than 700 organizations across Canada with a single and simplified form.
Share this article on social media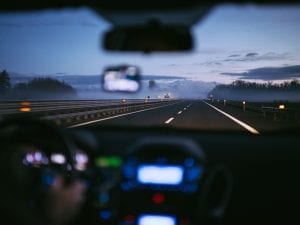 Address Change Guides
How to change my address on my driver's licence in Alberta? Updating your address on your driver's licence is an important step to take in your moving process.
Read more »