How to change my address on my driver's licence in Alberta?
Updating your address on your driver's licence is an important step to take in your moving process. In the province of Alberta, you can do so with the Ministry of Service Alberta, which is responsible for an array of services including registries, land titles and consumer protection. This article will guide you through the important information you need to know!
How to change my address with Service Alberta?
To change your address on your driver's licence and/or vehicle registration in AB, you have to go through a registry agent and provide supporting documentation, which include both your physical and mailing address within Alberta.
The physical address can be:

A street address

A legal land description

A rural 911 address (with a reference street or avenue, address unit and access road)
The mailing address can be:

A physical address, including postal code

A PO Box address including postal code
If you need additional information and/or more details, you can contact Service Alberta:
Phone number: 780-427-7013 from Mon-Fri 8:15 am – 4:30 pm (closed statutory holidays)
Toll-free in Alberta: dial 310-0000 then 780-427-7013
Changing your address just got simple
Never forget an account. Save time changing your address for over 1000 organizations in just a few clicks.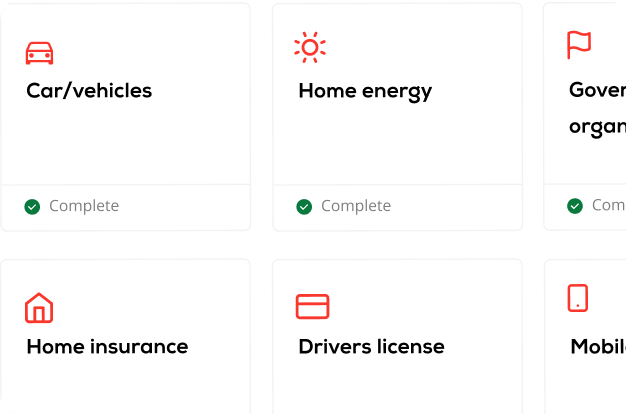 You must update your driver's licence and/or vehicle registration within 14 days of a change of address!


When you go visit the registry agent to update your address on your driver's licence, they will keep your old licence and hand you a temporary one which you can use until your new licence arrives in the mail. And note that Canada Post can't forward your licence to another address.


A fee is charged for a change of name or address. But if you request an early renewal of your driver's licence or vehicle registration, the only fees you'll have to pay are the renewal fees and no additional fee will be charged for the address change! Moreover, when Canada Post changes your address or postal code, they'll send you a notice of the change and if you bring one of these notices with you, you won't be charged a fee for the change of address on your driving documents.
Frequently Asked Questions
What if I am moving permanently from another province to Alberta?
In this case, you can exchange your driver's licence from another province for an Alberta licence. Here is what you are required to do:
Exchanging your current driver's licence for an Alberta driver's licence within 90 days of moving to the province–even if you travel outside of Alberta during those 90 days!
Handing in your valid provincial or territorial driver's licence to a registry agent

, including professional class licences.

Providing proof that you live in Alberta, with one of the following types of original documents that contain your full name, address, and a date of less than 90 days:

Electronic utility bills showing an Alberta address
Other non-utility statements or correspondence mailed to your Alberta address.

Providing a proof of (permanent or temporary) residence in Canada, with one of the following original documents

Canadian Birth Certificate
Valid Canadian passport, NEXUS or Permanent Resident card
Secure Certificate of Indian Status
Metis Nations of Alberta's card
Canadian Citizenship Certificate dated after February 2012
Canadian Citizenship Card dated before February 2012
A confirmation document, permit or resident visa issued by the Government of Canada that gives you resident status in Canada for more than the next 90 days.
Refugee claimants with a Refugee Protection Claimant Document and valid work or study permit.
You'll subsequently be handed an Alberta driver's licence that is equivalent to the class of licence you are exchanging (class 5, 6 or 7). If you haven't been holding a Class 5 (standard driver's licence) or Class 6 (motorcycle) licence for a minimum of two years, you may need to be placed into the graduated drivers licence programs (GDL program).
Unless you are placed in the GDL program and want to exit the program after you have gained 2 years of experience, you don't need to do a knowledge test or a road test. If you exit the program after gaining the 2 years of experience, you'll need to pass an advanced road test.
What if I am moving temporarily from another province to Alberta?
People like students, visitors, or workers, who are moving temporarily to Alberta from another province can't get a driver's licence since they aren't living in Alberta permanently. Instead, they can continue to use the driver's licence from their home province.
If you are coming to work temporarily in Alberta, you can drive with your provincial driver's licence if you continue living in your home province for more than 6 months each year.
If you're a student, you can drive using your home province's licence, under either of these two conditions:

You must be studying in Alberta at an accredited educational institution, or
You must be working as part of a co-op program of study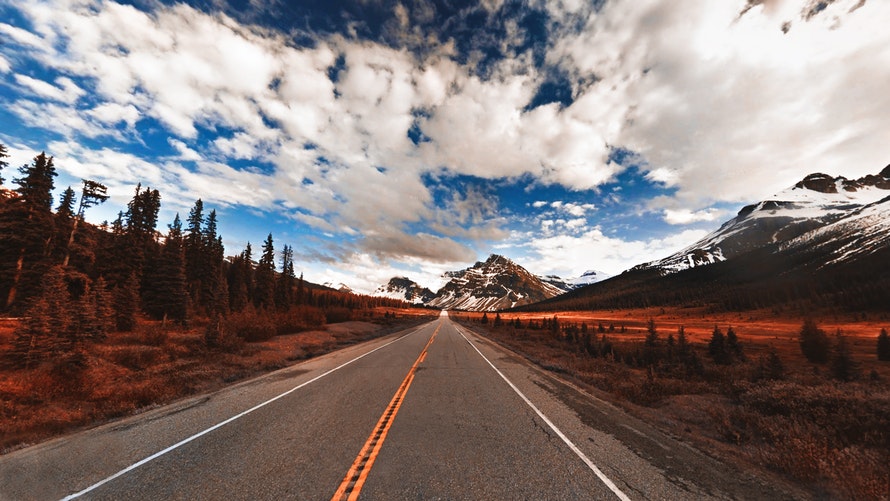 Finally, as mentioned at the beginning of this article, changing your address on your driver's licence is important task. An equally important one is updating your address for your health card. You can check out our article for information on how to make your change of address for the Alberta Health Care Insurance Plan! 
Moving is often synonymous of stress, long administrative tasks and a significant waste of time and money. MovingWaldo helps you solve all these problems in just a few clicks! After some shameless self-promotion, we invite you to discover our free moving tools available to all.
Update accounts
Connect Internet, TV and Phone.
Secure home and auto insurance
Find resources, checklists and more.
We brings together more than 700 organizations across Canada with a single and simplified form.
Share this article on social media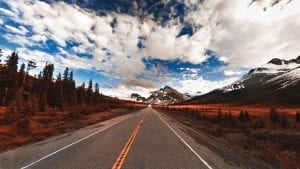 Address Change Guides
Address change Internet Movers The complete checklist for changes of address in Alberta Every year, you subscribe to different services whether it be a new internet provider or a popular magazine. However, no matter how useful
Read more »