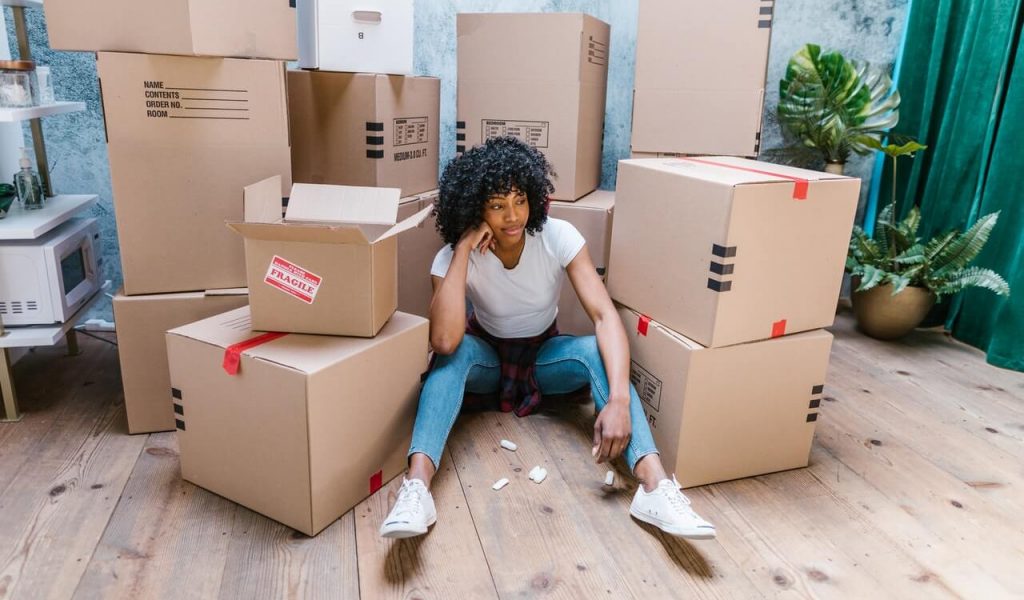 What You Need to Know About Moving to a New State
Moving to a new home can be one of the most stressful experiences a person faces. That stress multiplies when moving from one state to another. Whether it's for a job or to get a change of scenery, moving to a new state can seem daunting with all of the unknowns and an endless to-do list.
You can reduce that apprehension and add more excitement to this new adventure by following key steps that may not have crossed your mind. Here's a quick look at what you need to know about moving to a new state.
Are you moving and wish you had some help? Check out our free interactive checklist.
Tackle Your Move in Minutes.
1. Save time with every task
2. Access exclusive deals
3. Track your progress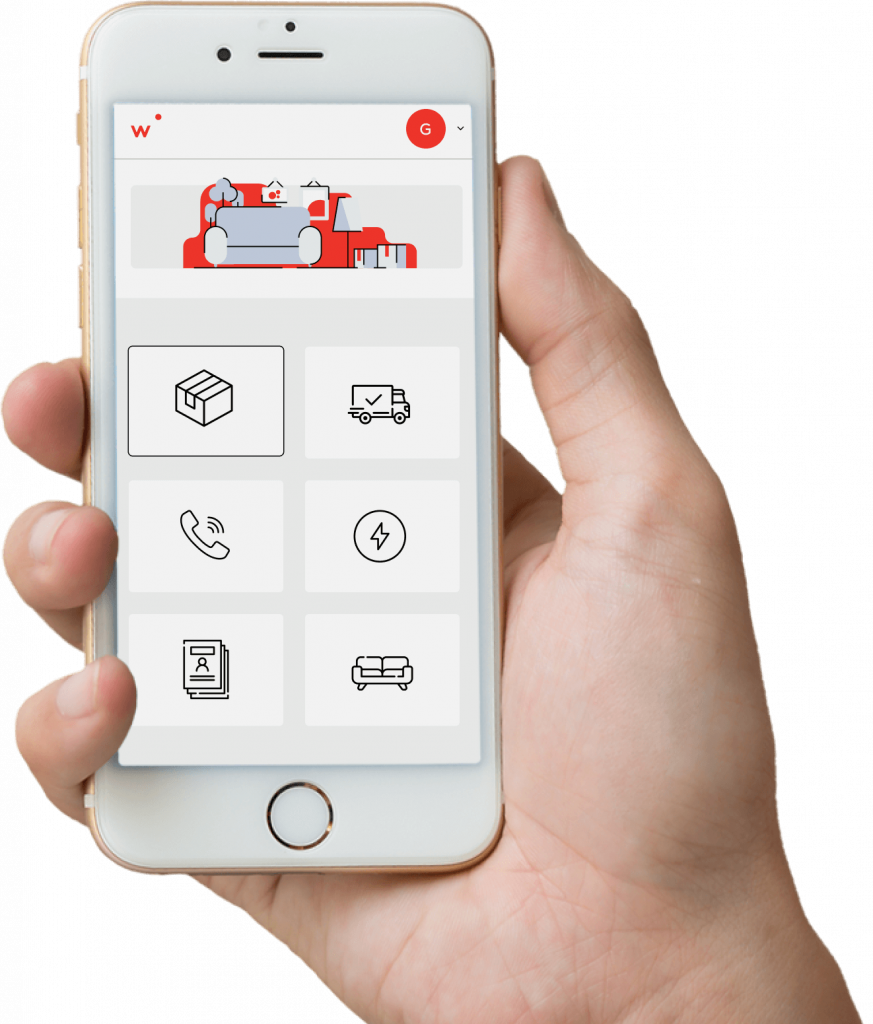 Check Out the Housing Market
Whether you're moving to a place you've visited several times before or relocating sight unseen, it's important to find out what the housing market will look like in your new state. Every market is different with varying price points and amenities. You'll want to make sure you know what you're getting into before you pack up your moving truck and hit the road.
While looking at the housing market, make a list of the considerations that are most important for you. This could include proximity to schools, restaurants, stores, transportation, and so on. You'll also want to find a place that fulfills the kind of lifestyle you want, such as condo living, a home with a yard, or shared commons areas.
A local real estate agent will be your best guide in navigating the housing market, especially if you're moving somewhere without a base of family and friends. They can help you identify the part of town that has everything you're looking for, and they can give you a better idea of how much you'll pay for living expenses. An excellent agent can also give you insight into organizations you can join or places you can go to build your social network once you move.
It's important to work with an agent you can trust to help you navigate this major transition. Learn more about how to find a real estate agent that will provide you with the expertise and support you need before making your big move.
Moving can be expensive with costs that add up quickly, such as moving supplies, pod or truck rental, and movers. All of these come on top of your regular daily expenses, including rent or mortgage payments, utilities, food, insurance, and others. Take the time to do your research to find out how much these expenses will cost before you start putting them on your credit card.
Make a list of all of your current expenses and note if there will be any changes in your new state. An example would be a change in the cost of auto insurance.
Next, make a list of your moving-related expenses. Do some research to find out if ordering a moving pod will save you time and money as opposed to renting a truck and driving it yourself. Factor in other expenses that could come into play, such as the cost of hotel rooms, gas, and dining out while you move.
Secure Your Source of Income
Before adding to your expenses with moving costs, make sure you have a job or a source of income lined up in your new state.
One of the simplest ways of moving to another state, if you're looking for a change of scenery, is to find out if there are out-of-state opportunities with your current employer. Larger companies may have offices or locations in other cities, and your skills may be an asset to them. Your current employer may be one of many switching from in-office operations to work from home.
If you're moving from a state with a lower cost of living to one with a higher cost, now would be a good time to negotiate for a raise. Mention significant contributions you've made to company growth, and show how you will be able to benefit them more from your new location.
In some instances, you may not be able to transfer with your job or line one up in advance of moving. In these cases, save up enough money to cover between three to six months of expenses. You should also check the local job market to find out if there's a demand for your skills and interests.
If you are a homeowner, one of the best ways to build up your income is to sell your home quickly. Not only will you have more money in the bank, but you can avoid making two mortgage payments and paying utilities for two houses at the same time.
Selling your home while handling everything else on your moving to-do list doesn't have to be stressful. With the right support and information, you can sell your home fast and with peace of mind. Take a look at these tips on how to sell your home quickly and to find the approach that best suits your needs.
Whether you're buying a home that's bigger than the one you have or renting something smaller, take the time to sort through your belongings and get rid of items you don't want or won't need in your new state.
Start with bigger items, such as furniture and appliances. You may find that it will save you money in the long run to sell it now and buy a replacement in your new home rather than paying for a larger moving container.
Next, move on to items that you will no longer need. For example, if you're moving from Minnesota to Southern California, you probably won't need a snowblower or your collection of shovels.
Continue sorting through your kitchen supplies and clothing. Sell or donate anything you don't use anymore. The less you move, the more money you'll save in transit. In some cases, you may end up earning a decent chunk of change to help pay for your other moving expenses. Otherwise, a storage solution can also be helpful for item you don't need immediately, but do not want to get rid of.
Once you have found where you will be living, update necessary records with your change of address. This includes credit cards, banking institutions, and your insurance company. In some instances, you may need to change your insurance provider as some agencies do not provide coverage in every state.
Before moving, complete a change of address form with the U.S. Postal Service. This will ensure all of your mail is forwarded to your new address while you are in transition. You may also want to send an email or postcard to your family and friends to let them know of your new address. This will make it easier for them to stay in touch with you when it comes to sending birthday cards or announcements.
After arriving in your new home, set aside a couple of days to change and update records in your new state. This includes visiting the DMV to get a new driver's license and changing your car's license plates.
By updating your records as soon as possible, you can avoid making late payments on bills or having a coverage gap on your insurance. This will save you time, money, and stress in the long run.
Moving can be quite stressful, especially if you are moving to a new state. However, with organization and coordination, it is possible to have a smooth, stress-free out of state move. Finally, with an online moving concierge, it has never been easier to organize your move while saving time and money.
Share this article on social media
Address Change
HMRC: How to Report a Change of Address to HM Revenue and Customs How to change your address for HMRC? When looking to change your address on HMRC, you have three options to pick from: Online
Read more »
Check out MovingWaldo's free moving platform and find everything you need for your move. No sign up required!