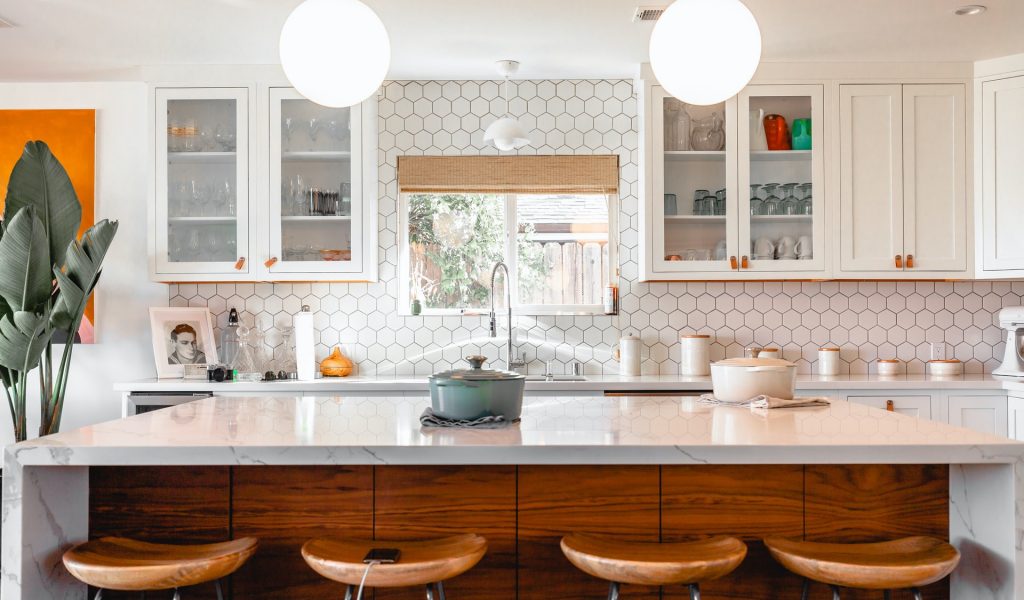 Home Staging Guide: Costs, Tips & more!
Selling your home to get the best possible profit involves more than listing it for sale and posting a couple of pictures online. It is suggested to display your home in a way that appeals to prospective buyers who are willing to give you the best price for it. Staging a home also helps to sell your property faster and consists in preparing your home for sale by cleaning and styling it to help potential buyers imagine themselves in it. 
Whether you decide to hire a professional home staging company or stage your home by yourself, read our complete home staging guide below to discover costs, tips and more!
Booking trustworthy movers starts here
Compare multiple moving quotes calculated across the same metrics
Staging a home for sale: why it's important
Typically, home staging involves redecorating and rearranging furniture. It also includes a lot of cleaning and other aesthetic strategies to maximize the space and make your home as appealing as possible.
Although staging a property isn't an absolute necessity, data shows that staged homes sell quicker and at a higher price than non-staged homes. Staged homes are assuredly worth the money since they spend between 33% and 50% less time on the market and can deliver a price that is 6 to 20% higher than non-staged homes. So, staging a home for sale is important because it will help you sell it faster and increase its value.
(*Forbes & greedyrates)
How much does home staging cost?
If you prefer staging your home yourself, here is an estimated cost for a 2-bedroom condo:
Painting in a neutral color

will cost you about

$115

.

Used accents and furniture accents

like a dresser, a mirror or a coffee table can be found for

$50 or less each

.

You can also

rent furniture and used accents

for around

$150 per month for each bedroom

and

$150 to $350 per month for your living room

.
If you want to hire a professional cleaning company, a maid service costs an average of $170.
Cost of staging with a professional company
Hiring a professional staging company will cost between $500 and $5500 depending on many factors like the level of service you require, the type of house, the size of your home and the experience of the home stager. Moreover, a home staging consultation usually costs an average of $250 or more. 
How to choose the right home staging company?
There are few things to consider when choosing a home staging company to hire. First, ask about their training. It is preferable to hire a certified professional stager. Also, they should be insured against damage to your property. A professional home stager must be credible and creative. It's recommended that you check out their website or portfolio to get an idea of their style and the work they do.
Home staging tips to stage your home yourself
The good news is that you don't have to hire a professional stager — or rent staging furniture — to prepare your home for sale. Staging a home doesn't have to break the bank and can be done by following a budget.
Strategically using pieces you already have in your home and a little bargain-hunting, you can effectively stage your home and move it from "for sale" to "sold." Below are ways to stage your home on a budget.
One of the first and most important steps to selling your home is decluttering and organizing your belongings. We all develop clutter over time while living somewhere. Removing it will draw attention to your home's best features — such as crown molding or a wood-burning fireplace — instead of the books or knick-knacks you might have displayed on them.
The best part about decluttering and organizing: You can do it for free! As a bonus, if you're in a hurry, removing or packing some items now will save you time and energy later once you sell your house.
Start by sorting items into three piles: keep, sell, and donate or toss. Get moving boxes and pack up the items you want to keep in storage. Take items for donation to a drop-off facility or arrange to have a local charity pick them up.
Hold a yard sale or list items for sale on Craigslist, Facebook Marketplace, or other community-based sales platforms. You can even use the income earned from these sales to make minor repairs to your home.
We personalize our homes over time by displaying pictures of our friends and family or decorating with items that honor our interests and beliefs. By depersonalizing a space, you help prospective buyers better imagine themselves making the house their own.
In addition to removing photos of your loved ones, consider removing trophies, stuffed animals, club banners, and other hobby items. The flatter surfaces you leave bare, the more welcoming your home will look to its future owner.
Make your house shine to buyers — literally! — with a deep cleaning. Even the tidiest people have parts of our home that we don't get to as often. Now is the time to do it.
Target your floors (such as carpet stains and dusty floorboards), wipe down molding, clear out light fixtures, and polish hardware (such as the handles on doors and cupboards).
Don't forget to turn your attention outside. Trim back any overgrown bushes or trees, and weed your flower beds. While you have your house on the market, keep the lawn trimmed and walkways clear of debris, such as dirt or snow.
Giving your walls a fresh coat of paint is one of the most cost-effective things you can do.
Start by painting the most distracting walls, such as ones with sustained, noticeable wear and tear over the years. And you may love the bright orange accent wall in your living room, but it may not appeal to most buyers. Instead, paint it a neutral color, such as off-white, gray, or beige.
While you're painting, consider giving your front door a quick facelift. The front door is the first part of your house buyers will see up close when they come for a tour. Like the walls, go with a neutral color such as white or black.
A local real estate agent can offer tips on colors that will appeal to buyers in your area. Working with a top-rated local agent from a major brand doesn't have to break the bank.
While staging a home often focuses most on what buyers can see, don't discount the other senses. Particularly, pay attention to your home's smell.
Over time, homes can develop a scent, particularly if you have pets or if you live in an area with frequent rainfall. We also tend to get used to the way a place smells over time and stop noticing odors.
To be safe, give your home a clean and clear scent by using diffusers or plug-in air fresheners. Opt for neutral, lighter scents, such as fresh linen. Strong fragrances, such as coffee or florals, may irritate some buyers during their tour.
Shop your home's floor room
After decluttering, depersonalizing, and deep-cleaning your home, you might realize it needs a few pieces of furniture or decorations to stage it. Before spending money on rentals, take a close look at what you already have in your home and storage. There's a good chance you already have exactly what you need.
Select furniture that best highlights your home. For example, arrange multiple seating areas in a large sitting area to show how it can accommodate several needs. Or if you have a fireplace, creating a conversation area in front of it shows off an already-appealing feature.
Choose simple and classic decorative items. Set a single vase on an entry table and add fresh flowers from your garden or purchased on sale at the grocery store before you have an open house. This little touch is inexpensive but looks inviting to buyers.
Get a realtor's opinion. When interviewing prospective real estate agents, ask them to point out any pieces that might make a positive impression on buyers.
If you still need furniture or decorations after looking through your inventory, consider picking up items at a thrift store. Not only can these pieces be bought for less than the cost of renting, but they also reduce the waste of buying new.
Go for inexpensive pieces that don't require much effort to fix up. If an item looks like it will take more than cleaning or a light coat of paint to spruce up, leave it behind. That will save you both time and money.
Pro tip: Look for pieces that can be either used in your new home or given to friends and family when you move.
Share this article on social media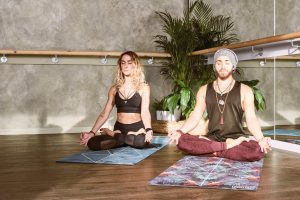 Community post
As a first-time home buyer, buying a house is a brash introduction into the world of real estate; especially if you never cared for it before.
This article aims to help you navigate through this very unique period of your life.
Read more »