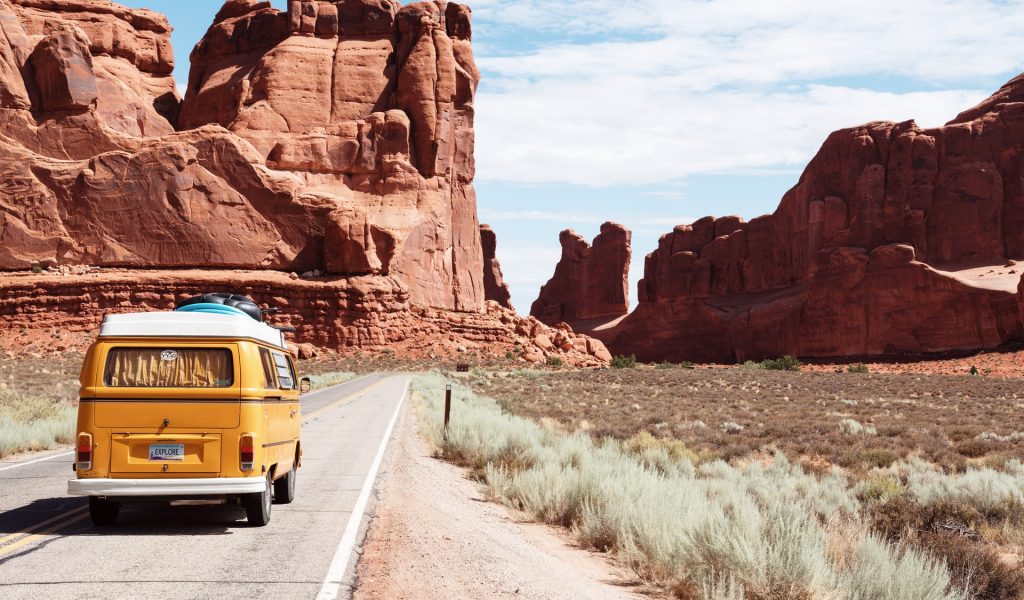 Moving Out of California: 5 Reasons Why People are Leaving the Golden State
In recent years, there has been an uptick in residents moving out of California. This process of relocation accelerated in 2021. What, we might wonder, is the reason for this transition for a state known for its gorgeous weather, even more gorgeous beaches, luxurious lifestyle, quality education, and the "happy-go-lucky" kind of culture? 
Well, you can't pin the blame on a single factor. There are various explanations for the shift. The frustration of higher tax rates automatically leads to a number of problems like the increased cost of living, healthcare, and other necessities. This could also lead to an increase in crime rates in the long run. 
With the natural disasters happening here more frequently, people don't want to take the risk of living in California. Some surveys show that more than half the population is looking for relocation options. 
Now let's take a look at some of the top reasons why people are leaving California and moving to other states.
Top 5 Reasons Why People are Leaving California:
Booking trustworthy movers starts here
Compare multiple moving quotes calculated across the same metrics
1. One of the most expensive states in the U.S.
Here is a breakdown of what your expenses might look like if you live in Los Angeles, California:
| | |
| --- | --- |
| Expense | USD  |
| Rent – Housing  | $2300 |
| Utilities (gas, water, electricity, phone, internet) | $330 |
| Groceries | $830 |
| Entertainment  | $300 |
| Other (transportation, material goods) | $170 |
| Total | $3930 |
Living in California can be expensive! And this is something you must be aware of if you plan to relocate to California. From housing to healthcare and utilities to groceries. 
To meet the needs of its large population, California imports electricity. This makes electricity cost more than other states. For example, Bakersfield pays 43% more than the national average for energy costs.
To add to the misery, California has the highest transportation costs across the US. 
The average cost of living for a couple in California can range from $3900 to $4500 a month, making it one of the most expensive states to live in. 
With all the regulations to control carbon emission for environmental wellness, the cost of gas and car insurance shoots up. Tax rates are continually trending northwards to comply with these laws. These factors have made the cost of living in California skyrocket, further burdening its already poverty-stricken residents. 
From income tax to sales tax, Californians are the highest taxpayers in the US. Those looking to start a business in California should know that the government bids some of the most oppressive taxes on small businesses. You might want to resort to a neighboring state if you are looking to expand your business since the corporate income tax is the highest here in the west, totaling 8.84 percent. 
Gasoline taxes do not come off easy here as well. The excise on petroleum increased to 51.1 cents per gallon in the year 2021. 
The top rate for income tax in California is 13.3 percent. Hawaii comes in second with 11 percent income tax, followed by New Jersey, which reaches 7.15 percent. The 7.25% sales tax rate is the highest among all states and in L.A, reaching up to 9.5%. With rising state taxes, relocation seems to be the only way out.
(*L.A. Times, Forbes, SmartAsset & TurboTax)
3. California housing shortage and crisis
California's housing shortage and crisis is a result of supply and demand imbalances. Studies have shown that the supply is 30 percent lower than the demand of the housing unit, owing to the shortage of land in the Golden state. 
Another factor contributing to this is the residents' strong buying power. The tech companies making higher profits hire people at competitive salaries. Fueled by the want for luxury rather than the needs, this extra flow of money has inflated the prices of houses and the rents. 
The strict construction rules and higher income taxes also make the costs go up, thus making the decision of moving to another state easier for Sunshine state residents. And that's not all; the density law has made it less profitable for construction companies in California. 
Even though there are a few inexpensive places to live in California, a recent report has stated that the average cost of a housing unit in California is nearly double that of everywhere else in the United States which doesn't make it a favorable place to live
(*Bloomberg)
4. California natural disasters
About 317 structures were damaged and destroyed in the summer west wildfire in 2018. A lot of people lost their homes in this wildfire. The year 2020 was the year that had the record number of fires. And It's not just the fires. 
Natural disasters are an inevitable part of Californian life. From earthquakes to droughts and floods, California has seen it all. And this is one of the major causes for residents to move to another state. If we talk about numbers, California has faced up to 284 disasters since the year 1953. The ring of fire is the cause of volcanic eruptions and earthquakes in this state. 
Climate change is real and affects the whole world. With less rainfall in southern California, snow melting earlier, and a rise in temperature, we can say that California faces its share of climate change every year. Less rain causes drier regions, which is the primary cause of wildfires. The rise in temperatures has lessened the snowpack. The result is less water in the rivers! 
In short, climate change has affected California's agriculture, tourism, and rise in sea level. Relocation only seems to be the rational choice to cater to these threats.
5. Best alternative states to California
Moving to another state after California might not be easy as this is the home to the fashion and entertainment industries. But moving out seems like the only sane choice, with tax rates going high, utilities getting out of reach, and the increasing threat of losing your homes to national disasters.
Oregon

is a great alternative to Californian life. Low cost of living, great weather, and efficient public transport system make it more desirable to live. 
Arizona

is also somewhat similar to California, and moving here will be a good choice as Arizona offers great job opportunities with a low cost of living. It is definitely less populated and less prone to natural disasters. 
Other than these Californians are moving to Texas, Colorado, Nevada, and Washington as they are the best places to live if you want a life similar to California without its downsides.
A happening nightlife, wonderful weather, and stunning beaches might be your ticket to heaven, but that comes with a price. California residents are having a hard time coping with the high cost of living, increased state taxes, housing shortages, and natural disasters. And the list doesn't end here. 
There are many more reasons which have made more and more people move out of the Golden state. But, whatever the reason, if you are one of the people who want to say goodbye to this land of milk and honey for good, weigh all your options wisely before taking the leap of faith!
Moving is often synonymous of stress, long administrative tasks and a significant waste of time and money. MovingWaldo helps you solve all these problems in just a few clicks! After some shameless self-promotion, we invite you to discover our free moving tools available to all.
Discover Top-Rated Movers
Update accounts
Connect Internet, TV and Phone.
Secure home and auto insurance
Find resources, checklists and more.
We bring together more than 1,000 organizations across the country with a single and simplified form.
Share this article on social media
Movers US
Moving can be a strenuous task which can dampen the excitement that comes from relocating to a new space. The transportation of heavy possessions and prized valuables can be tricky and may be damaged or lost
Read more »