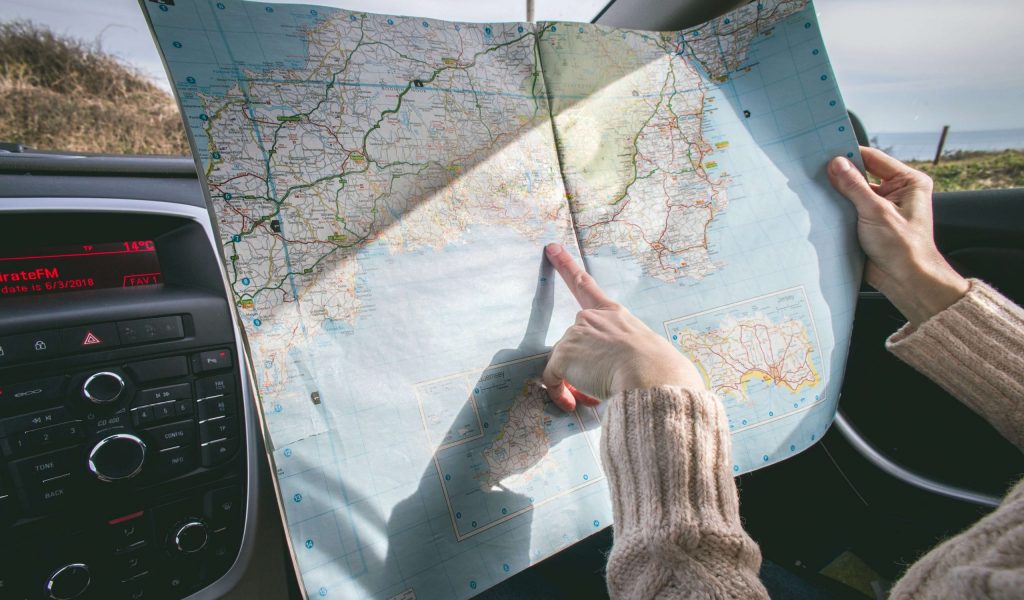 Moving Out of State Checklist: 9 Things to Do When Moving to Another State
Moving out of state is an exciting yet tedious time as there are so many things that you need to consider like finding a long-distance moving company, getting rid of junk, and changing your address. Perhaps you had some of those things on your list already, but there are probably a lot of other things that you have forgotten to think about. Luckily, MovingWaldo has created a move out of state checklist in which you'll get info on what you need to do when moving to another state.
What to Do When Moving Out of State
1. Visit Your New State to Make Sure You Like It There
Whether it's a new job opportunity or a chance to join your family, you want to make sure you like your new state. Prior to planning the move, take a trip to your new state and visit the places you'll be going to daily. Make sure you feel welcome and comfortable in the area you're aiming to live in to avoid having to move back once you're all settled in.
2. Find a Reliable Long-Distance Moving Company
Moving out of state likely means you're moving further away than just a local move. If you're thinking of hiring professionals for your move, you'll need to hire a reliable long-distance moving company. When searching for a long-distance moving company, pay close attention to their customer service, their Google & Yelp reviews, their BBB rating, their years of experience and their insurance coverage. 
Here are the 5 best long-distance moving companies for your out of state move:
Allied Van Lines

Adams Van Lines

North American Van Lines

Atlas Van Lines

American Van Lines

Important: don't forget to ask about what the movers won't move so you don't leave anything behind.
3. Sell or Donate Items You Won't Need
Downsizing can go a long way before you move to another state. You most likely won't be needing all of your winter clothes in southern states. If you have plenty of other items that you want to get rid of, consider having a yard sale, donating them or simply putting them on Craigslist or Facebook Marketplace. The extra cash will certainly help out with all those moving expenses.
4. Change Your Address and Forward Your Mail
It's important to change your address with all the providers listed in our complete change of address checklist to avoid delays in the reception of your benefits and in the set up of your home services. If you're thinking about changing your address with USPS, don't forget that mail forwarding does not actually change your address, it simply redirects mail. Mail forwarding will begin 7-10 business days after you sign up and costs a little over a dollar for 6 months. There are two ways to set up mail forwarding with USPS: online and in person.
5. Exchange Your Driver's License With the DMV
When moving to another state, you will need to exchange your driver's license with the DMV. The process is normally easy, depending on your current driver's license status. However, it is important to exchange your driver's license quickly when moving from state to state. Most states ask for new residents to exchange their driver's license within a set period after moving. For example, Tennessee has a 30-day window in which new residents must exchange their driver's license. Other states have different windows, some 10, some 60 days, and others 90 days. 
You'll be required to exchange your driver's license in person at your local DMV office. You may also be required to take a vision and writing test, especially if your current driver's license is expired.
Here a few guides to help you, or find your state:
6. Consider Getting Health Insurance
If you have decided to move out of state, you need to consider your health insurance and whether your existing health insurance will be eligible in your new state. Some policies do and others do not. It is important to know what your health insurance situation is before you move as you do not want to be caught out and face expensive healthcare bills. 
Many health insurance plans end upon moving and may not offer coverage in another state. In this case, you can apply for an extension of coverage through the COBRA program. The good thing is that The Affordable Care Act (2010) means that affordable health insurance is easier to find than before. The US government also proposes a website to help you with your health insurance search. Simply choose your state and create an account.
7. Consider Getting Homeowners Insurance
When moving out of state to a new home, you should consider getting homeowner's insurance. However, it is prudent to do your research for your new state as there could be unique circumstances for insurance relating to your new property's location. For example, some states have specific risks for natural disasters and, as such, not all homeowner's insurance policies will cover the same risks for different states. Talk to your insurance provider about add-ons such as earthquake or flood insurance. Many mortgage providers insist on these types of  home insurance before moving, so speak to your advisors for more information.
8. Learn about the State Laws and Regulations
When moving out of state, it is vital that you are familiar with the laws of your new state. The last thing you want is to be caught out violating a state law because you did not know about them. Your unawareness will not be excused by the authorities. Many states have their own set of laws that are separate from the US federal law. If there is a contradiction between a state law and the federal law, in most cases the state law prevails. Before moving, you must learn about the state laws and regulations of your new state.
9. Transfer and Set Up Utilities
No new home would be up and running efficiently without its utilities. Before you make the move out of state, you need to consider your utilities in your new location. Some utility providers such as internet and TV providers can transfer your service, but it's important that you ask each provider as to whether their service is available in your new state. Get informed on how to set up water, electricity and gas so that you can have it already set up once you arrive.
Any out of state move is stressful. However, the moving out of state checklist above should help you on your way to having the smoothest possible out of state move. Following this guide, you should check off all those important and often-forgotten things on your moving to-do list!
Share this article on social media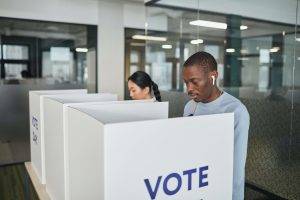 Moving tips
How to Change Your Address on Your Voter Registration Moving comes with so many time-consuming tasks that some people put off things like changing their address on their voter registration. If you want to save at
Read more »