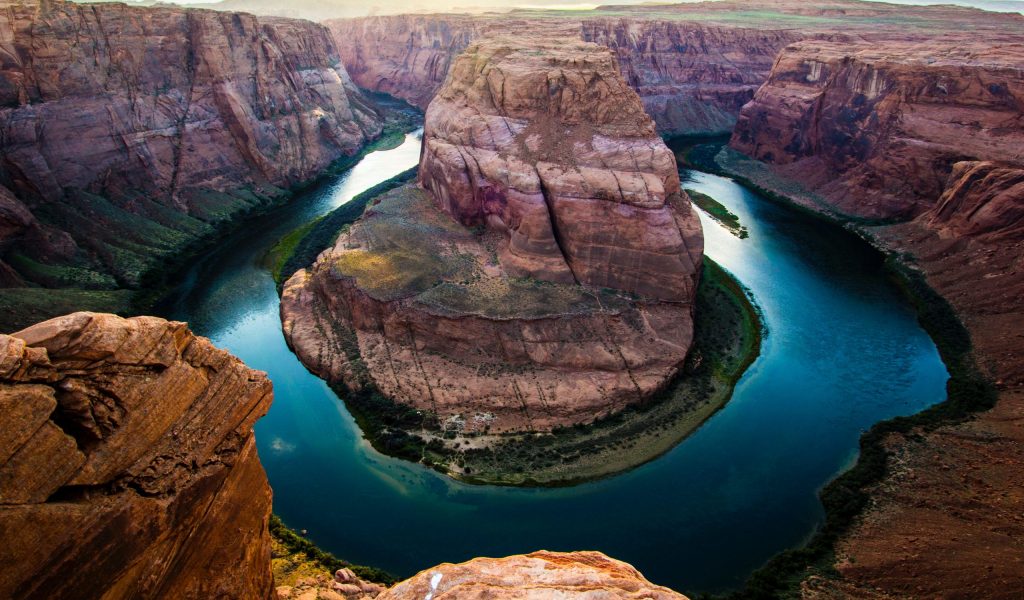 Moving from California to Arizona: Everything You Need to Know
If you are thinking about moving to Arizona from California but you are not sure if becoming a resident of the Grand Canyon State is the correct decision for you and your family, then you have come to the right place.
In this article, we have covered everything you need to know before packing up your boxes and moving from California to Arizona, the state of beautiful mountains and vast deserts. Arizona is one of the fastest-growing states in the United States.
Are you moving and wish you had some help? Check out our free interactive checklist.
Tackle Your Move in Minutes.
1. Save time with every task
2. Access exclusive deals
3. Track your progress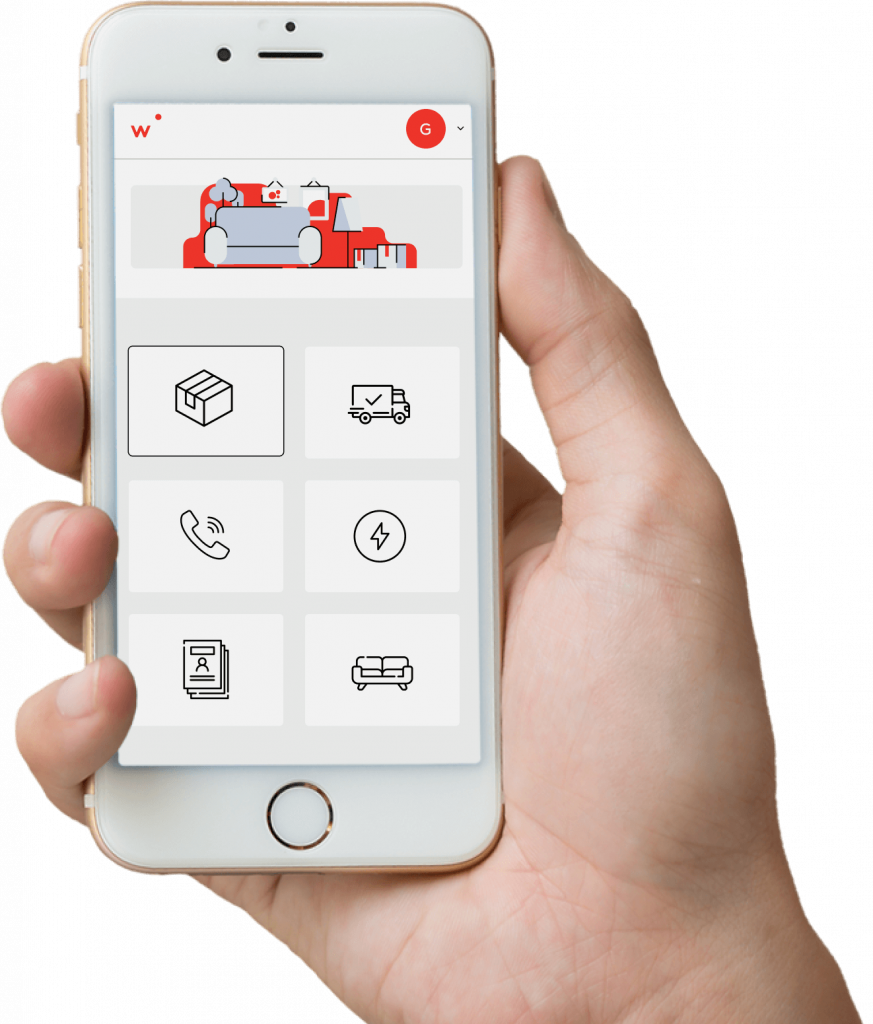 Why Are Californians Moving to Arizona?
People from saturated or high-cost cities like those in California prefer to find an inexpensive, less populated, and better life in Arizona. The people of California are moving to Arizona due to the latter's affordable living and a better quality of life. Here we have listed some most common and valid reasons why people are moving from California to Arizona:
Low cost of living in Arizona
The main reason that made people move from California to Arizona is the cost of living. The real estate and taxes in California are quite higher than in Arizona. Not only that the household essentials like food, clothes, and childcare are also reachable in Arizona as compared to California. 

(*Moving Estimates, SMARTBOX & Cheap Cheeky)
Job opportunities in engineering, electronics, aerospace and manufacturing sectors
Another important reason for the swapping is good job opportunities. If you hold a degree in engineering, electronics, aerospace, or manufacturing and you are considering moving to Arizona, know that finding a job will be easy as soon as you get there. 
When it comes to the U.S. traffic, California is among the most congested cities. The frustrating commute and endless traffic jams make you spend a long time in your cars. Whereas, the situation in Arizona is the opposite. Driving in Arizona is much easier, more enjoyable and parking and traffic are rarely problems.
Both North and South California suffers Natural Disasters. Earthquakes and forest fires are the most common in comparison to hurricanes and tornadoes. In comparison, the occurrence of natural disasters in Arizona is much less thus making it a safer place to live. 
How Many People Move to Arizona Every Day?
The U.S. Census Bureau estimated that on average 291 people move to Arizona (metropolitan area) every day. 
Phoenix the capital of Arizona is the most populated city with the busiest hub in the American Southwest. Located in the Sonoran Desert, it has only two climate seasons: hot summers and mild winters. On the other hand, Los Angeles, California is one of the most famous cities in the United States. The city has a population of more than 17 million people making it the second most populated city in the country. 
(*Cheap Cheeky)
Cost of Living in Phoenix, Arizona vs Los Angeles, California
The average cost of living in Phoenix, Arizona for a couple is $2300 per month whereas the average cost in Los Angeles, California is $3930. 
| | | |
| --- | --- | --- |
| Expenses | Phoenix, AZ | Los Angeles, CA |
| Rent – Housing | $1300 | $2300 |
| Average cost of utilities  | $350 | $330 |
| Groceries | $400 | $830 |
| Entertainment  | $175 | $300 |
| Other (transportation, material goods) | $175 | $170 |
| Total | $2300 | $3930 |
    (*Numbeo 2, Numbeo 2, Insurify, Valuepenguin &  Ehealthinsurance)
How Much is a House in Arizona?
A house in Arizona typically costs around $355 540.
How Much is Rent in Arizona?
A 2-bedroom apartment in Arizona typically rents for $1500.
What is the Sales Tax in Arizona vs California?
The sales tax in Arizona is 5.6% whereas in California it is 7.25%.
How Much is the Property Tax in Arizona?
California vs Arizona Weather
Both California and Arizona are the perfect places for admirers of warm weather and sunshine. Although the ocean breeze of California helps in cooling the temperature during the day.
But the summers of Arizona are brutally hot. The temperature in summer may rise to 105 degrees. Even in winters, the temperature reaches 70°F. On average, there are 286 sunny days per year in Arizona. The highest temperature in Summers is 99 degrees and the Winter low in January is 34 degrees. Arizona averages 12 inches of rain every year.
How much does local transportation cost (Phoenix VS Los Angeles)
On average, the transportation cost (for monthly bus pass) in Phoenix is $64 per month, whereas the cost of transportation in LA is $75 per month.
Transportation from Los Angeles to Phoenix
The total driving time from Los Angeles, California to Phoenix, Arizona is 5 hours and 49 minutes. 
How far is Phoenix from Los Angeles?
Phoenix is 373 miles away from Los Angeles, with a time difference of 1 hour (Arizona is 1 hour ahead).
What is the cost to drive from Los Angeles to Phoenix?
In 2022, $62.57 is the cost to drive from Los Angeles to Phoenix. The fuel cost per gallon is estimated to be $4.19.
(*travelmath)
What is the most efficient route to drive from California to Arizona?
We recommend the following route for moving from California to Arizona:
Start your trip from Los Angeles, drive for 4 hours to Palm Springs. Rest for an hour and then leave for Ehrenberg. Drive for 2 hours and reach Phoenix. Rest for 1-2 hours. Then drive for a further 2.5 hours to reach Arizona.
What is the best scenic route to drive from California to Arizona?
We recommend the following best scenic route to drive from California to Arizona
| | | |
| --- | --- | --- |
| Day | Destinations | Approximate Mileage |
| 1 | Los Angeles to Kingman, AZ | 334 miles (5 hours, 28 minutes) |
| 2 | Kingman to Grand Canyon | 170 miles (2 hours, 47 minutes) |
| 3 | Grand Canyon to Horseshoe Bend | 133 miles (2 hours, 32 minutes) |
| 4 | Horseshoe Bend to Monument Valley | 127 miles (2 hours, 10 minutes) |
| 5 | Monument Valley to Sedona | 207 miles (4 hours, 2 minutes) |
How long is a flight from California to Arizona?
The average in-air flight time from California to Arizona is 1 hour and 21 minutes.
What is the cheapest time to fly to Arizona from California?
The month of August is the cheapest time to fly to Arizona from California.
How much is a plane ticket from California to Arizona?
The plane ticket from California to Arizona is around $151.
If you're taking a flight for your move from California to Arizona and don't know how to transport your belongings, check out the best long-distance moving companies below. 
(*trippy, Cheapflights, Megan Starr, Forbes, DistanceFromTo)
The Best Long Distance Moving Companies to Arizona
The best long-distance moving companies to Arizona will have good reviews, insurance, great customer service, and a straightforward booking procedure. Here are the 5 best long-distance moving companies for your move from California to Arizona.
Cost of Car and Boat Shipping from California to Arizona
There are many different options for shipping a car or a boat from one city to another. These options include freight train, shipping container, ship, or airplane. But the most common and popular option to transport a car or a boat is through a car transporter. 
Below is the cost of car and boat shipping from California to Arizona through a car transporter: 
Cost to Ship a Boat from California to Arizona
The average cost to ship a boat from California to Arizona ranges between $600 – $1000.
Cost to Ship Car from California to Arizona
The average cost to ship a car from California to Arizona ranges between $530 – $840 with an estimated transit time of 3-4 days. The cost may vary depending on the size of your car, dropping off the vehicle at the closest terminal, and the weather.
The Best Places to Live in Arizona
Green Valley is an ideal place for active retired adults. The area includes fine dining, senior entertainment, shopping, and conveniently located healthcare facilities.
The famous city of retirees, Scottsdale, provides various senior-friendly outdoor activities including golf courses. Scottsdale has a warm and comforting environment for active seniors.
Prescott is an ideal place for retirees that enjoy outdoor activities. The city is full of beautiful waterfalls and several amazing spots for hiking. Other facilities include quality restaurants and shops.
Tucson is a combination of outdoor activities, fun, art, music, and literature. Tucson has top-rated healthcare services as well as various options for dining and shopping.
The capital city of Arizona, Phoenix, offers warmth, culture, arts, outdoor attractions, and entertainment to highly active senior adults.
(*55places.com & Bellhop)
Best School District in Arizona
Great Hearts Academies
Great Hearts Academies are a non-profit charter school management organization operating a network of primary, middle, and high schools in the Phoenix metropolitan area. They efficiently prepare the student for college. The graduation rate of this school district is 95%. 
Vail Unified School District
Vail Unified School District is a highly rated, public school district located in Vail, Arizona. This school district has 13,792 students in grades PK, K-12 with. According to state test scores, 71% of students are at least proficient in math and 68% in reading.
Catalina Foothills Unified School District
With academics, scholastic results, food, and teachers the school district has secured straight A's.
Amphitheater Unified School District
The school district has earned A's and B's in academics, educational results, and student discipline. The graduation rate is 86%.
Chandler Unified District #80
The school district has earned A+ in educational outcomes with a graduation rate of 92%.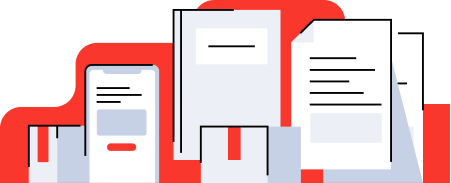 Driver's License & Vehicle Registration When Moving to Arizona (DMV/MVD)
Procedure for New Driver's License and Vehicle Registration in Arizona
Documents Needed for Arizona Driver License and Vehicle Registration
Application for Change of Address Form
Last four digits of your VIN and SSN
Proof of U.S. Citizenship or, if you are not U.S. Citizen evidence of lawful presence.
Proof of Arizona residency
Current vehicle registration
Proof of liability insurance 
Application for Arizona Title and/or Registration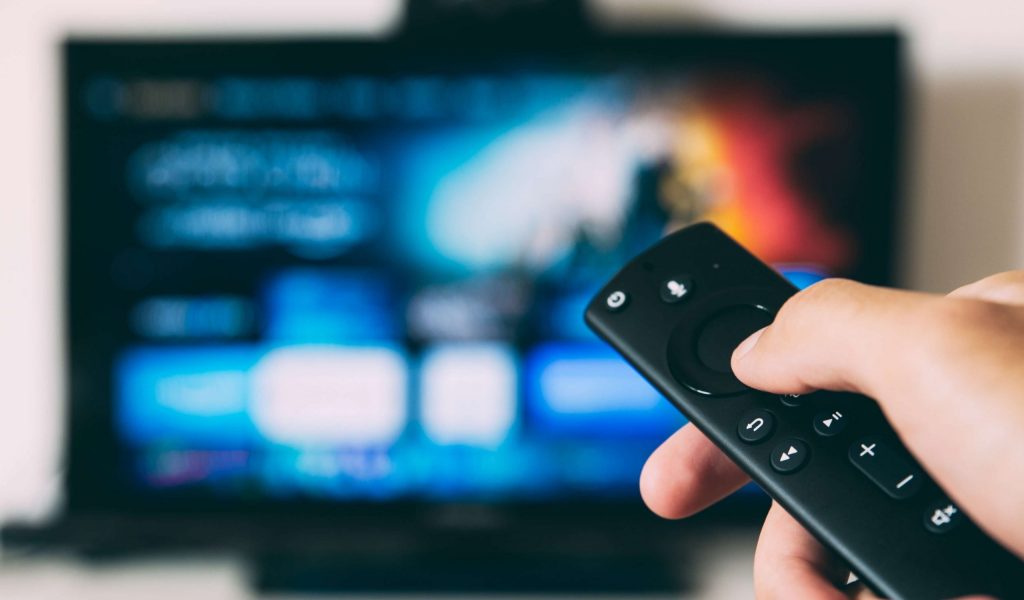 Electricity, Water, and Gas in Arizona
Internet and Cell Phone in Arizona
Arizona has good internet services at reasonable rates. There are a lot of options available such as fiber-optic, cable net, fixed wireless, and satellite. Satellite is the best option if you are living in a remote area without any other options available for high-speed internet. To save money on the internet and your cell phone plan, it's a great idea to bundle your internet service with your cell phone provider. The best internet providers in Arizona will have bundling options, various speeds, and multiple package options at reasonable prices.
Health Insurance in Arizona
Consider getting home insurance in Arizona
When obtaining a property insurance plan, the main thing that you need to check is coverage for natural disasters. Luckily, Arizona has a low rate of natural disasters as compared to other Gulf states. This has resulted in lower rates of home insurance. However, some areas in Arizona are prone to floods. So if you're moving to Arizona, you should make sure to get your property covered.
Pros and Cons of Living in Arizona
On average, there are more sunny days a year in Arizona than California.

The cost of living is affordable.

Arizona has a good job market.

Arizona has many beautiful landscapes including the Grand Canyon, Sedona, Lake Mead, Havasu Falls, the Hoover Dam, Blue Canyon, and much more.

There are many outdoor activities for the residents as well as tours such as hiking.

Due to less traffic, driving is less stressful  in Arizona.

Low crime rate average.
Summers are really warm (but with low humidity)

Lower-than-average salaries

The public transport system in Arizona is less established than California, so a car is essential.

Huge influx of snowbirds during winter
Why Some People Regret Moving to Arizona?
While it is a great state for its breathtaking sights and affordable life, still, some people regret moving to Arizona for the following reasons.
Regret #1
Driving outside of the cities becomes boring for those who are not fans of the desert landscape.
Regret #2
Some people regret moving to Arizona because they always have to keep an eye out for snakes and large insects, such as scorpions. They also occasionally see them.
Regret #3
With the lack of seasons in Arizona, the four-season  lovers miss "white Christmas", as well as skiing or other winter activities.
(*Embrace Someplace)
Below are some fun facts about Arizona:
Fun Fact #1
Skydive Arizona is the world's largest skydiving center.
Fun fact #2
Arizona doesn't observe daylight saving time.
Fun Fact #3
Arizona is the only city in the United States that produces the largest amount of copper which is almost sixty percent of production in the country.
(*1Keydata)
Don't Forget to Change Your Address Before Moving to Arizona!
Changing your address is a crucial step when moving to a new place. The process of mail forwarding to the post office is simple and easy. You can either change your address before moving to Arizona online or in person. Besides, you will need to change your address with many other organizations (SSA, DMV, home services, etc.). To make sure you don't forget a place to notify, check out this complete change of address checklist that includes every single place where you need to change your address when moving. 
Moving is often synonymous of stress, long administrative tasks and a significant waste of time and money. MovingWaldo helps you solve all these problems in just a few clicks! After some shameless self-promotion, we invite you to discover our free moving tools available to all.
Discover Top-Rated Movers
Update accounts
Connect Internet, TV and Phone.
Secure home and auto insurance
Find resources, checklists and more.
We bring together more than 1,000 organizations across the country with a single and simplified form.
Share this article on social media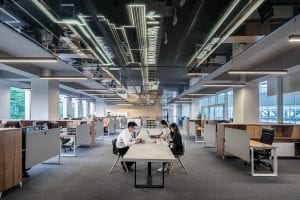 Address Change Guides
How to change my address with the occupational health and safety office? Occupational health and safety offices across Canada help foster and maintain a safe and healthy work environment for both employees and employers. It is
Read more »
Check out MovingWaldo's free moving platform and find everything you need for your move. No sign up required!