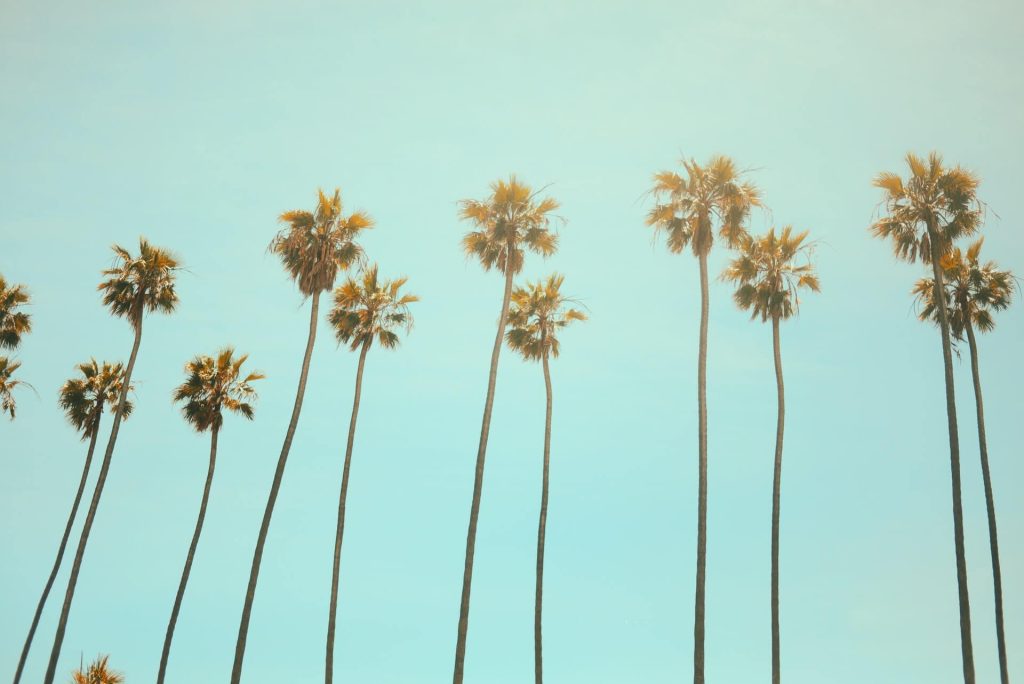 11 Things to Know When Moving to California
Are you looking to relocate? Have California in mind? If yes, trust that you are in the right place. Nicknamed "The Golden State," California is known for its beautiful beaches, celebrities, interesting food and exciting nightlife. Before moving to California, there are several things you need to prepare, here are 11 things to know when moving to California.
What to Know Before your Move to California
1. Before you Arrive in California
Find a reliable moving company, truck rental or moving container
For your move to California, you will need to hire a reliable moving company or take on the move yourself. To find the best moving company in California, look for good reviews, a professional-looking website and years of experience.
Planning a move to California? Have a look at our selection of the Best Moving Companies in San Diego, San Francisco, San Jose, Los Angeles, Riverside, Sacramento.
If you are moving to California permanently and you receive a lot of mail (excluding packages), you may want to sign up with USPS's mail forwarding service. Mail forwarding will allow your mail to be redirected to the right address for a given period of time. The fee for regular mail forwarding is only a little over a dollar for 6 months. If you want to extend the service, you will have to pay around $20 for 6 months more. You can begin your mail forwarding process by signing up on USPS's website or directly at your local Post Office.
Sell or donate the items you won't need in California
Getting rid of items you don't need will go a long way in making your moving process to California easier. It does get a bit chilly during winter months so you might not want to donate that coat you have been storing away. Pick out the items that will not be useful for you in California, then decide if you want to sell them on websites like Craigslist or Facebook MarketPlace or donate them to a non-profit organization.
2. What are the First Steps to Take When Arriving in California?
Along with mail forwarding, you will also have to update your new address with the concerned authorities in California like The DMV and your voter registration. You should also change your address with your employer, bank, doctor, insurer, and service providers so that you can avoid any complications further down the road.
Get a Californian driver's license and Register your vehicle
Consider getting health insurance
Consider getting home insurance
Home insurance is not mandatory in California. However, if your property is mortgaged with a lender, the lending company may contractually obligate you to purchase insurance to safeguard the amount outstanding on the loan. With the weather constantly warming up, California is prone to forest fires. Along with forest fires, earthquakes are quite common too. Getting insurance to protect you from spending on the damages caused by these natural disasters is a great way to get peace of mind when it comes to your home.
3. Best Places to Live in California
If you have a family, you should consider moving to Ventura due to the safety score, affordable housing, and high-quality schools.
As a single person, you might want to lean towards settling in San Diego, where there are multiple dating opportunities, lots of entertainment options, and a booming economy. 
If you're a young couple, you should consider moving to Sacramento as housing is affordable and there are many ways to stay entertained like festivals.
4. Housing and Renting in California
Due to California's affluence, houses in this part of the country are a bit pricey. This has, however, not stopped its growing population as the state sure has a lot to offer.
How to find an apartment or a house in California?
If you are looking to get an apartment in California, check out these websites.
If you would rather buy a house in your new location, check out these websites:
5. How to Set Up Utilities in California
Electricity, water, and gas in California
Due to the large population, California imports a part of its electricity, making it a bit more expensive than other states. Electricity providers will vary depending on what county you live in California. You can find the electricity providers in your county on the California Public Utilities Commission's website. Water will need to be set up at least a day before you arrive so make sure you contact the water company in your county at least a few days before you move. Water companies by county can be found on the California Water Association's website. To set up gas in California, start by applying on the SoCalGas website.
Internet and cell phone in California
California has high-quality internet at reasonable prices and high speeds. You may need satellite internet if you live further away from the main cities. To save money on the internet and your cell phone plan, it's a great idea to bundle your internet service with your cell phone provider. The best internet providers in California will have bundling options, various speeds, and multiple package options at reasonable prices.
6. Cost of Living in California
With its status as the most populated state in America, it should come as no surprise that living in California is a bit on the pricey side. The average cost of living in Los Angeles, California per month for a couple is $4500.
Here is a breakdown of what your expenses might look like:
| | |
| --- | --- |
| Expense | USD $ |
| Rent – Mortgage | $2300 |
| Utilities (gas, water, electricity, phone, internet) | $330 |
| Groceries | $830 |
| Entertainment  | $300 |
| Insurance (home, car, health) | $625 |
| Other (transportation, material goods) | $170 |
Source: Insurify, Valuepenguin, Numbeo, Ehealthinsurance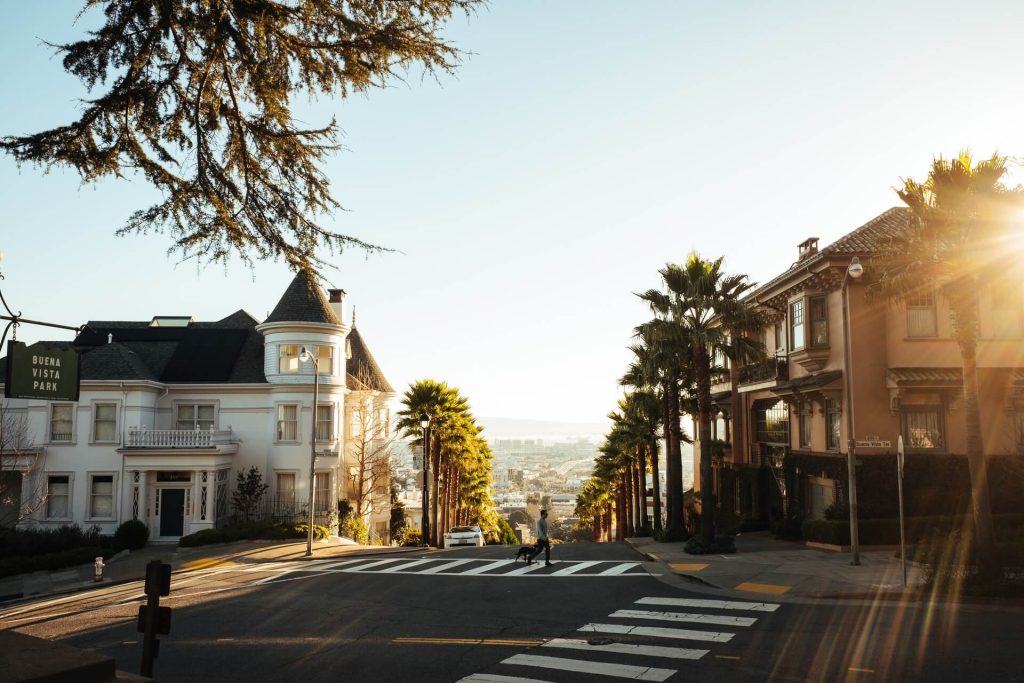 7. What's the Weather like in California?
Most parts of California have weather that varies from dry summers to wet winters. In the coastal areas, the average daily temperature is about 70°F. This could, however, go up, reaching as high as 80°F on some days. In this part of the United States, freezing weather is rarely seen, even in the cold winter season.
8. How to Get Around in California?
Getting around in California is best by public transport unless you want to sit in all that rush-hour traffic. Public transport is readily available in big cities and is relatively affordable. To get around by public transport in Los Angeles, you can use the metro or bus and even plan your trip ahead of time.
9. Places to Shop and Eat in California
10. What's There to Do in California?
California boasts of several fascinating places for both tourists and residents. If you are looking for adventure, try hiking to see the famous Hollywood sign. If you want a taste of the fairytale life, go to Disneyland, and there, you will see how dreams come true.
11. Fun Facts About California
A quarter of Californians are born outside of the country. 

California has an avocado festival every year.

California has the most national parks than any other state.
Moving is often synonymous of stress, long administrative tasks and a significant waste of time and money. MovingWaldo helps you solve all these problems in just a few clicks! After some shameless self-promotion, we invite you to discover our free moving tools available to all.
Update accounts.
Book movers, find storage or rent a rental moving truck.
Connect Internet, TV and Phone.
Secure home and auto insurance.
Find resources, checklists and more.
Share this article on social media
People move to California to experience its cosmopolitan cities, amazing sunny weather, elegant national parks, and much more. Despite the influx of people, which leads to increased demand and prices, there are still places to get
Read more »