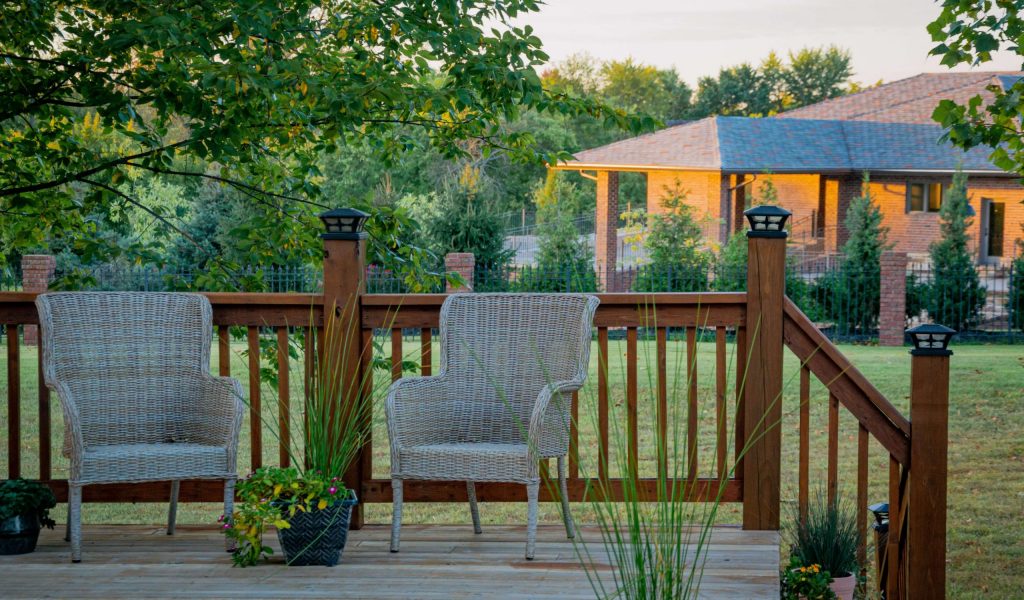 Everything you Need to Know About Decks
Imagine having a stunning wooden deck around your swimming pool or a breathtaking vinyl island deck in your backyard. Building a deck is a great way to add extra living space to enjoy the outdoors. It also adds to the beauty and charm of your home. Installing a deck can even increase the value of your home. With all these options lying around, which deck idea should be on your list? Are you confused about which material to use? Which type of deck is suitable for your backyard? Are you worried about the size and budget? Here are all the questions you have about decks, answered!
What is the Difference Between a Deck and a Patio?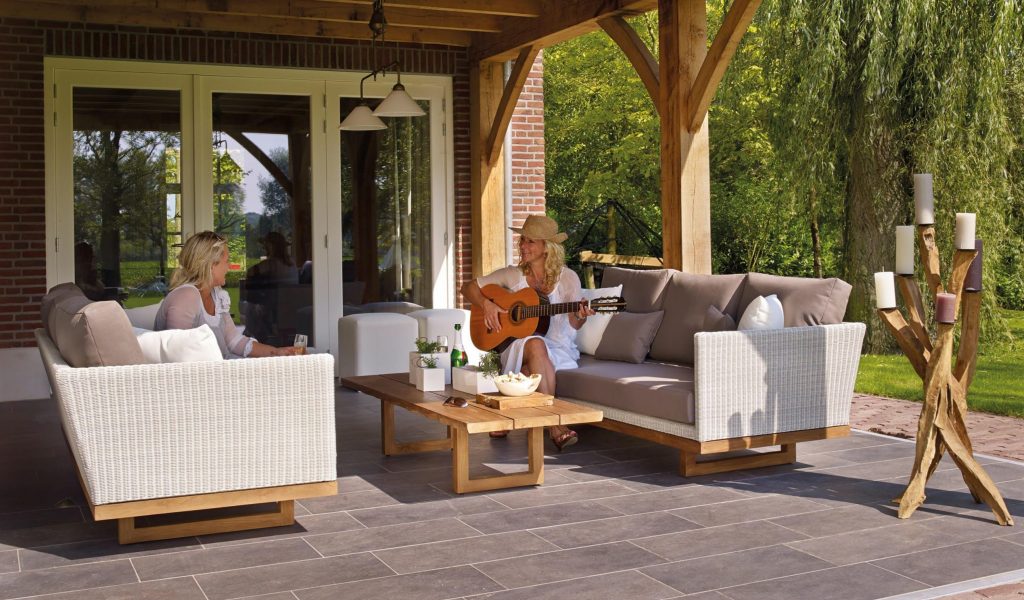 Both deck and patios let homeowners enjoy the outdoors, but they are not the same. The most significant difference is that decks are raised and are built to take advantage of a view. They are typically made of wood or composite and can even be built on uneven slopes. On the contrary, patios are not raised and are built on ground-level. A patio is installed considering the overall landscape and aesthetics of your home. You have many design options with a patio as it can be built using concrete, stone, tile, rock, stone, or even pebbles. 
Decks might provide a great view, but patios are cheaper and offer more privacy. If your house is not located in a scenic place, a patio is the preferred choice. Also, a patio is only suitable for flat backyards. They also last longer and often don't require any building permits to be built.
If you want to leverage on a breathtaking view, go for a deck. Due to its raised structure and a beautiful finish, a deck is perfect to relish the beautiful scenery around your home. A deck can also be built on uneven terrain. Despite its benefits, it has weight restrictions, offers less privacy, and requires a building permit.
Cost-effective and easy to maintain

Offer more privacy and lasts longer
Not suitable for uneven terrains
Prone to cracks and slipping in changing climates
Great for scenic views and easily customizable

Greater Return on Investment (ROI)
Expensive 
Require more maintenance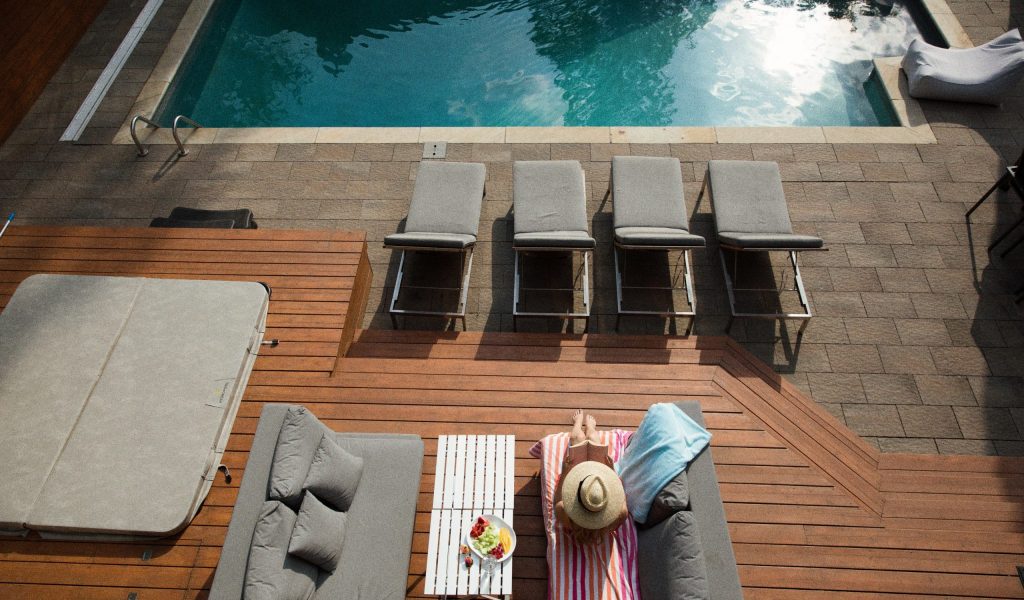 What is an Attached Deck?
An attached deck is, well, "attached" to your house. It closely resembles a patio but is slightly raised and made of wood or composite. It also provides extra outdoor living space to chill in the summers and relax with your family. You can also cover an attached deck with an overhead roof, pergola or awning for privacy and shade.
Building an attached deck can be challenging, but it is the most beautiful addition to your home if it is done right. Why? Because an attached deck maintains an uninterrupted flow from the interior to exterior living space.
Attached decks are perfect for L-shaped or U-shaped houses as it connects the inside parts of your house with the outdoor space. It is also a great option if you use a grill gourmet as the kitchen is always nearby.
Connect the indoor and outdoor seamlessly

Away from the trees and can be made pest proof
Need special permits
Require more skills to be built and costs even more
What is a Multi-Tier Deck?
A multi-tier deck is perfect for uneven terrains as there are multiple decks on each elevation connected by steps or paths. Each level can be used for a different purpose, like the upper deck to be used for grilling, the lower deck for dining, and the third for drinks and entertainment. You can even have a storage area or a patio under one of the decks! A multi-tier deck is built using pressure-treated pine or cedar, redwood, or tiger wood.
Multi-tier decks: Pros and Cons
Multi-tier decks are perfect for large property owners with a sloped terrain─ hills, slopes, and rocky landscaping. A concrete patio is not preferred as it takes lots of money to level the tricky terrain.
Utilize the uneven terrain and maximize outdoor living space

Offer breathtaking views from upper decks
Very expensive to build
Elevated decks may pose security and safety issues
What is a Wrap-Around Deck?
Many old-fashioned houses like farmhouses have wrap-around decks that run around the entire home or on both sides. The majority prefer it as they have the flexibility to sit in the sun or the shade. As it covers more sides than an attached deck, you are not confined to a single view and can fully enjoy the beauty of your property. This deck is slightly raised and is usually built with deck railings for privacy. It is usually made of wood, composite, or aluminum.
Wrap-Around Decks: Pros and Cons
Wrap around decks are suitable for people who want an outdoor living space for the whole family. It has literally enough space for everyone to enjoy different sorts of activities. Moreover, wrap around decks give your house a farmhouse look and help you sell your home at a higher price.
Provide much more space to enjoy the summers
Great for air circulation throughout the house due to multiple access points
You can follow the sun and shade—A deck for the whole day!
Require extra land
Regular maintenance needed to keep it matching the whole house
A detached deck is not attached to the side of your house. It can be built anywhere in your backyard, and due to its unique design, it looks like an island. They remain lower than 30 inches and usually do not require building permits. Unlike attacked decks, you do not need to disturb the house's siding here. It is independent of other structures and hence seems like it's floating. 
The detached deck uses concrete pier blocks as a precast foundation to avoid getting wet concrete. This also ensures that the ground is strong enough to support the weight of the deck. Detached decks are made of pressure-treated wood, cedar, redwood, or tropical hardwoods due to their durability and charming appearance.
If your home is oddly shaped, the detached deck has the flexibility to be installed anywhere on the property. If your backyard is bumpy, rocky, uneven or has a poor drainage system, this "floating deck" does not care what's underneath.
They can be installed anywhere on your property—perfect for above ground pools and gazebos too
Deep footings are not required
Permits are rarely required
Weed can grow under and between the planks
Lower resale value and more susceptible to damage
Further from the home
Booking trustworthy movers starts here
Compare multiple moving quotes calculated across the same metrics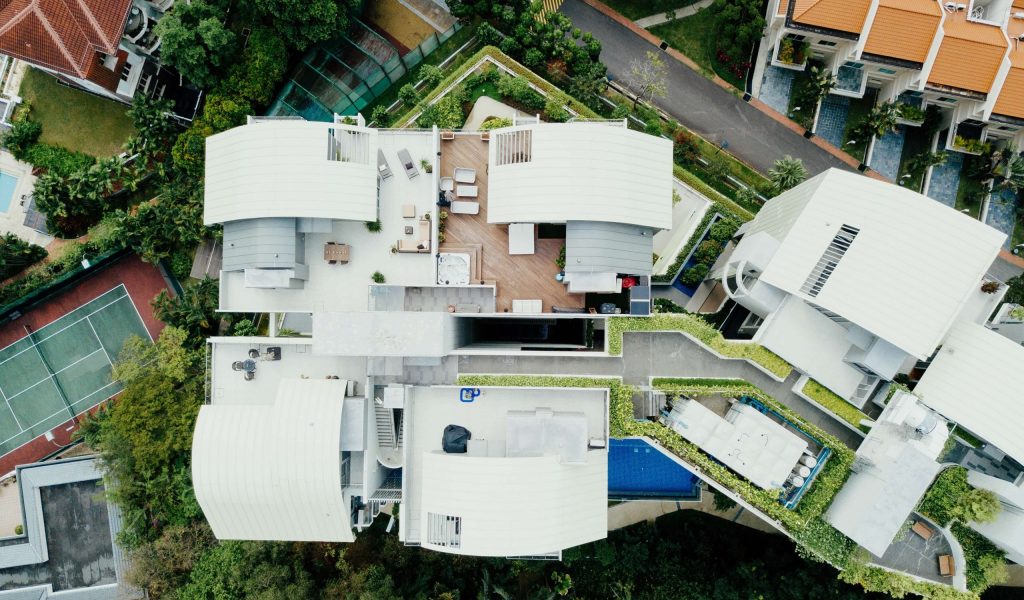 Imagine having your personal outdoor living space on top of your garage! A rooftop deck is built either over a garage or on the rooftop. It serves as a perfect lounge area, rooftop garden, or even a dining space to enjoy fresh air. These decks are common in urban areas and offer birds-eye views of the beautiful neighbourhood. 
The right deck flooring is crucial for a rooftop deck as it is exposed to harsher elements for a prolonged time. PVC, vinyl, and composite decking do not perform well under extreme sunlight and wind. Modified wood, capped polymer, porcelain pavers, and synthetic turf should be preferred for improved durability, ease of use, and longevity.
If you are short on yard space, living in an urban area, or have a flat roof, a rooftop deck is your best option. It is the ideal entertainment and relaxation hub for many homeowners due to increased privacy, cool breezes, and stunning views. 
Offer better views and more privacy
Don't take up extra yard space
Trendy place to hang out with friends
Require building permits and structural evaluation
Have weight limits
Skylights, chimneys, and air conditioners might need to be moved
The Types of Decking Materials
What are the Types of Wood Decks?
The most commonly used wood decking materials are:
Redwood

Cedar

Treated wood

Roasted wood

Mahogany

Pressure-Treated Pine

Tropical Hardwoods
Wood is the most commonly used material for decks. Along with its classic looks, it offers a strong build quality that lasts for a very long time. Homeowners also prefer wood as it's nice to walk on barefoot, is economical, and can bear greater loads. Out of all these options, redwood, cedar, and pressure-treated lumber are mostly used. Redwood is naturally stable and prevents warping and is affordable. Cedar and pressure-treated lumber are rot and insect resistant and offer a more classic look. Wood decking is readily available, affordable, and has lots of options. On the downside, wood decking can be damaged by moisture, susceptible to rotting and splintering, and requires more maintenance. If you are looking for a classic natural look in your backyard, wood decking is the best option. Untreated wood can last anywhere from 10 to 30 years.
Natural look and natural warmth
Affordable and easily available
Smell good
Lose natural appearance over time
Require regular maintenance
Can split or crack
What is an Exotic Wood Deck?
Exotic wood decking is made of fine-grained woods that are extremely hard, durable, and very expensive. Following are some of the exotic wood decking materials:
Ipé (Ironwood or Brazilian Walnut)

Mahogany

Tiger wood

Cumaru

Garapa
Exotic wood deck is a top-tier decking option that is great in terms of strength and endurance. It also has distinctive looks and a natural lustre. Many public and private projects opt for exotic wood decks due to the variety of colours and grain variations. An exotic wood deck is the best option if you want a finely grained wood deck that performs exceptionally well, resists fading, rot, discoloration, and deterioration and can last 30-50 years.
Extremely resistant to decay, insects, and extreme weather conditions
A wide range of stunning colors ranging from white and yellow to light and dark red
Looks beautiful
It can cost ten times more than regular wood decking
Maintenance is expensive
What is a Pressure-Treated Lumber Deck?
Pressure-treated lumber takes the crown as one of the best-selling decking materials in 2021. Pressure-treated lumber comes with a distinctive green or yellow tint as it is typically made from southern yellow pine and western fir. To improve durability and resistance to rotting and insects, the wood is chemically treated with preservatives like ACQ, borates and copper azole. On average, PT lumber can last for up to 10 to 15 years if maintained properly. PT lumber is perfect for homeowners looking for a cheap and readily available decking solution.
Inexpensive and widely available
Visually pleasing 
Good for surface decking
Not very dimensionally stable and can swell, shrink, crack, and split more easily
Require an annual power washing
Has to be stained every 2 years to keep it looking nice
What is a Composite Deck?
Composite decking also known as vinyl decking, PVC, synthetic decking and plastic decking is the most popular residential decking solution today. Due to its environment-friendly nature and low maintenance, many homeowners prefer using composite decking. It is a mixture of wood dust and recycled plastic. Composite decking does have wood dust but is in fact completely free from wood and is made of 100 percent plastic. Due to these properties, a composite deck requires minimal maintenance, is resistant to weather, and extremely easy to clean. People prefer this over natural wood as they do not splinter, warp, or rot. These decks can last for 25 to 30 years, so if you want a long-lasting solution that does not require any maintenance and looks good too, composite decking is for you.
Composite Decks: Pros and Cons
Lightweight
Weather and stain resistant
Low maintenance
Very durable
Expensive upfront costs
Not resistant to mold and mildew
Can sag and bend overtime
What is an Aluminum Deck?
Is aluminum actually used for decks? Yes, you might not have seen an aluminum deck, but it checks all the boxes when it comes to choosing an ideal decking material. It is lighter but stronger than natural wood, has a textured surface for extra grip, and does not rot, rust, warp, splinter, and crack. Moreover, it is 100% fire-resistant and the powder-coated finish never peels or blisters. Worried about the colour options? You do not want your outdoor living space to look like an alien laboratory, right? Aluminum decking does come in wood grain finishes and colours, but it is not as appealing as natural wood. It is a great option for second-story decks; the only downside is the higher price. And guess what, aluminum decks can last for a lifetime! You can also use aluminum deck railings to improve safety.
What is an Aluminum Deck?
Highly durable and incredibly strong
Stays cool even in summers
Low maintenance
Recyclable and fire-resistant
Not the most visually pleasing option
It is the most expensive option, costing $13 per linear foot for a 1 x 6-inch plank
And you thought concrete is just for patios? Although not so popular, concrete decks can withstand severe weather conditions and bear heavy hold. Do not confuse concrete decking with concrete footing as the latter goes under a regular wood or composite decking for the required stability and weight endurance. Concrete decking comes in the form of blocks ($1 to $7 per square foot) that are quite heavy compared to all other options. Precast boards and colour variety ensure that the decking is super strong and as appealing as wood. It can also imitate any other material. Stamped, textured, and broad concrete decks are the most popular ones. 
Most pool owners consider concrete decking as it can easily match with the design and size of their pool. Moreover, concrete is relatively cheap and can save up to 50% of the total deck cost as it can last for a lifetime!
Cost-effective
Low maintenance
Highly durable
Colors are limited
Concrete will crack over time
Not the most visually pleasing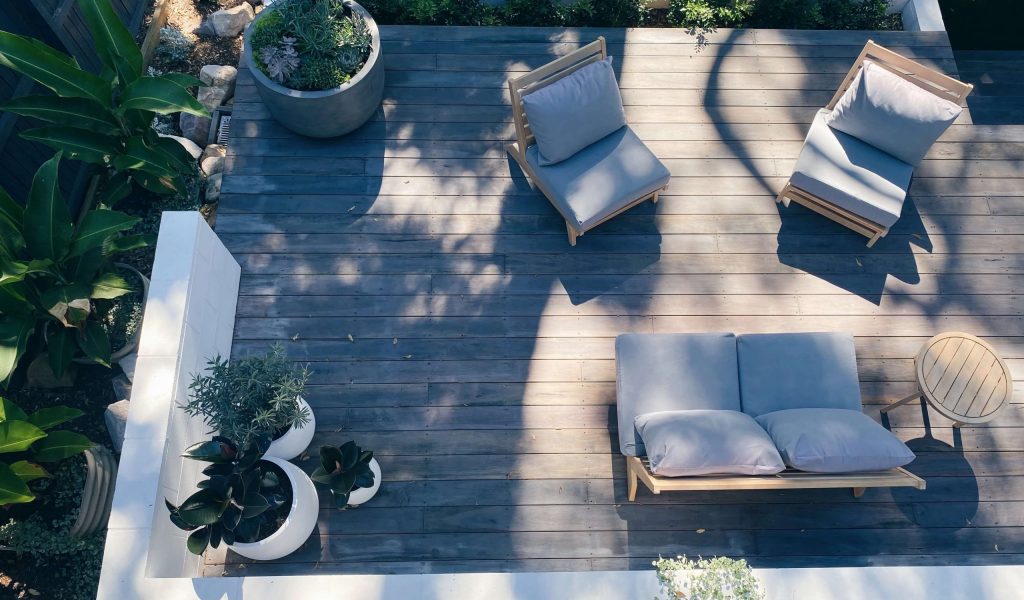 What Deck Size Should you Get?
What deck size is ideal for you is the next big question. It depends on several factors, including:
How big is your yard?

How many household members are going to benefit from the deck? How much seating is required?

What's the prime reason you're building a deck? Is it just for a small grill? 

What type of house do you have? 

How much weight are you planning to put on the deck?
*The average size ranges between 12' by 12' (144 sq. ft.) to 16' by 18' (288 sq. ft.), with a minimum size starting at 10′ by 10' (100 sq. ft.).
| | |
| --- | --- |
| Household size | Size of deck |
| Less than 4 | 10' by 10' (100 sq. ft.) |
| 4-6 | 12' by 12' (144 sq. ft.) |
| 6-10 | 14' by 18' (254 sq. ft.) |
| 10-12 | 16' by 18' (288 sq. ft.) |
What Are Some Alternatives to a Deck?
Let's be honest; lots of money and time go into building a full-fledged deck. Let alone the maintenance part that also requires regular inspections and more money. Should this stop you from enjoying outdoor living? Not at all! Here are some amazing alternatives to a deck that you'll love:
Pallets are flat transport structures to support a product when a forklift is lifting it. You might have seen pallets lying around near a warehouse or maybe have a couple of them in your storeroom. Why not use them to create a unique yet inexpensive alternative to a deck?
You can purchase pallet decks from various hardware stores at low prices. Some hardware stores even give them away. You can also get them for free on websites like Kijiji, Craigslist and Facebook Marketplace. Paint them to your liking, arrange them in your backyard in any pattern, and enjoy!
A king-sized chessboard in your backyard? Yes, you can create a chessboard pattern using black and white CMU pavers. It costs less than a deck and adds a unique view on your property. You can also place oversized chess pieces like the king, queen, or bishop to increase the aesthetics. It is not convenient to actually play chess, but relaxing here would definitely be a treat to yourself.
Gravels are rounded rock fragments that are readily available and extremely cheap. You can create a gravel patch in your backyard that is maintenance-free and yet enjoyable. You can experiment with coloured glass, add a canopy, or create unique patterns that match the furniture.
So, What Deck Is Right for You?
Situation 

Deck type and size that is right for you 

Unlimited budget

Multi-Tier Deck made of exotic wood

(16' by 18')

Limited budget

Detached deck made of treated wood 

(350 sq. ft.)

Limited yard space 

Attached Deck 

(12' by 12')

Unlimited yard space

Multi-Tier Deck 

(20' by 20')

Large household 

(Over 5 people)

Wrap Around Deck or Detached Deck 

(12' by 18')

Average household

(Less than 5 people)

Attached Deck or Rooftop Deck 

(12' by 12')
With all the questions about decks answered, you're all set to build your very own personal outdoor space to enjoy the weather. Be it for partying with friends by the pool, weekly grilling, or meditation, a deck is your one-stop-shop for entertaining in the backyard. Building a deck takes lots of designing and consideration, but the whole process is extremely satisfying. Want to know more about decks? Check out our article on how to upgrade your deck!
Share this article on social media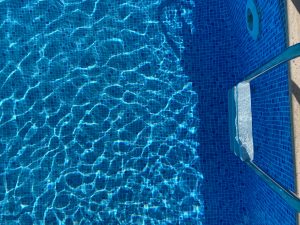 Renovation & Maintenance
What Type of Swimming Pool Is Best for You? Pools are great ways to entertain and cool off in the hot weather. Swimming pools also make your yard look good and feel like paradise. There are
Read more »
Renovation & Maintenance
How to Upgrade your Deck? Interest in spending quality time in your backyard is at an all-time high. Do you want to decorate your home or just enjoy outdoor living in the summers? What better way
Read more »
Renovation & Maintenance
Installation and Maintenance: How Much Does a Swimming Pool Cost? Did you know that a swimming pool can add value to your home? This goes without saying that a swimming pool is an investment. There are
Read more »