Does moving have an impact on my home and auto insurance premium?
Most of us move because an important change occurs in our lives. You might have just scored a new opportunity or maybe you are finally retiring after all those hard-working years! All those significant changes are considered by your insurance company to calculate your risk and, in the process, could increase the cost of your premium. Don't panic — prices can also go down! Whether prices go up or down, it is important to make sure you are adequately covered for your new life situation.
To assess all those tricky questions, let's talk with our friends at Sonnet Insurance to discuss how moving has an impact on your home and auto insurance policy.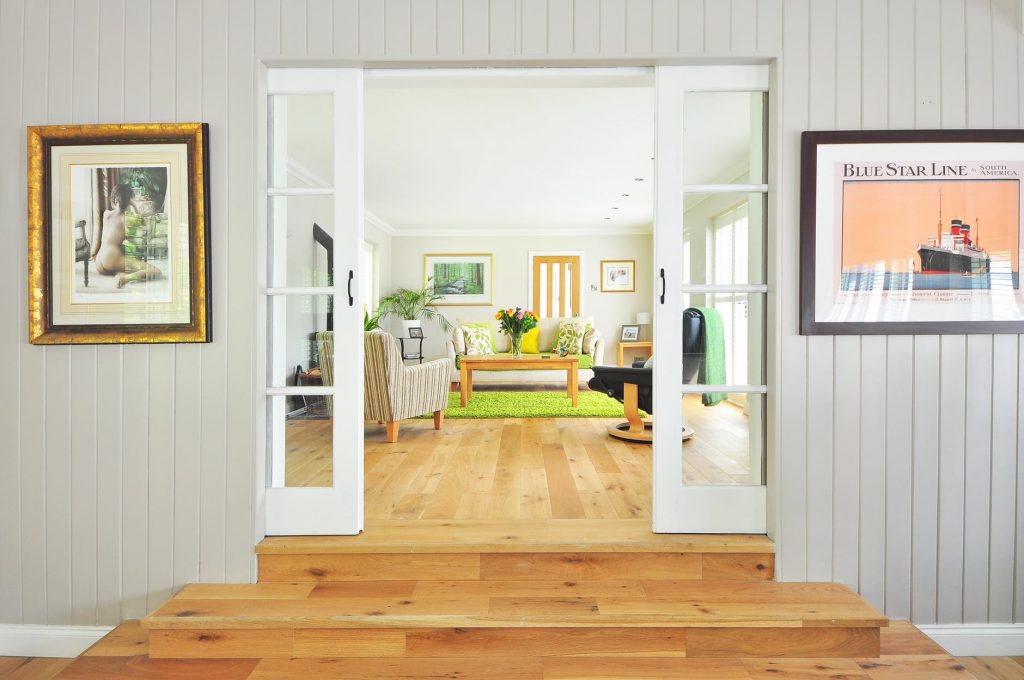 What is the impact of moving on my home insurance?
As mentioned above, your insurance company calculates the cost of your insurance premium based on many variables, some of which change when you move. Here are the two most important ones:
Where do you live? That's to say, the exact location…
Are you moving to a new city or maybe to a new province? This new location comes with its uniqueness that will impact your premium. Even moving within the same neighbourhood could make a difference. Below are the common variables impacting your premium based on your new location.
Age of area
Crime rates
Traffic patterns
Proximity to bodies of water that can cause flooding
Regulatory differences
Environmental considerations
Are you a homeowner or do you rent your place?
If you are moving into your new suburb house, you will need more coverage than previously in your one bedroom apartment downtown. That's just life!
Of course, the coverage of your homeowner's insurance will also be different. Let's simplify insurance for the sake of this article: Your insurance covers what you own. In other words, renter's insurance covers your belongings (your TV, clothes, jewelry, etc.). On the other hand, homeowner's insurance also covers the actual structure that you own. This is the most expensive part to reimburse in case of a claim. Don't you agree?
In conclusion, your location and your type of home are the two important factors that will impact your insurance premium when moving. Make sure you have the right coverage by notifying your insurer of your move. It's for your own benefit!
FAQ - Is having home insurance mandated by law?
Although tenant insurance is not mandated by law for renters, having insurance can give you peace of mind! If you are a homeowner, it's mandatory to have home insurance. Furthermore, this insurance policy also generally covers your personal liability, in case someone injures themselves on your property or in your home. It also covers you if you damage a third party's property or you accidentally injure someone. Liability can be tricky, but Sonnet has a guide for when damage happens on or off your property.
What is the impact of moving on my auto insurance?
There are different reasons why the price of your car insurance would change. One of them being your location!
Changing your address does affect the way your insurance company calculates your premium. Again, insurance companies work by assessing risks applicable to you and your car. Thus, it is essential that you notify your insurer when moving.
Think about it: Your new address is where you will park and drive your car. It is also possible that your insurer could suggest some changes to your coverage. For example, if your new location has a higher crime rate, it impacts the likelihood of your car being stolen. Another example is if you move closer to your workplace. It would reduce your amount of daily mileage, and if you are lucky enough, the price of your premium!
Friendly tip: Moving has an impact on both your home and car insurance. Therefore, it is a great opportunity to get quotes from other vendors. By doing so, you make sure to have appropriate coverage at the best price for your new living situation. Get a home and auto insurance quote from sonnet.ca in just 5 minutes.
Disclaimer:
The 5 minutes to get insured is based on the average Sonnet customer experience. MovingWaldo and Sonnet have a commercial marketing partnership. The Sonnet logo is a trademark of Economical Mutual Insurance Company and used under license. The content of this article is intended to provide general information only. The specific terms of your policy will always apply.
Moving is often synonymous of stress, long administrative tasks and a significant waste of time and money. MovingWaldo helps you solve all these problems in just a few clicks! After some shameless self-promotion, we invite you to discover our free moving tools available to all.
Update accounts
Connect Internet, TV and Phone.
Secure home and auto insurance
Find resources, checklists and more.
We bring together more than 700 organizations across Canada with a single and simplified form.
Share this article on social media
Daily Living
How To Transfer My Prescriptions to Another Pharmacy Your prescriptions are a crucial part of your daily life. It's therefore important to transfer your prescriptions before moving. Transferring your prescriptions to another pharmacy is simple as
Read more »
Check out MovingWaldo's free moving app that will save you up to 10 hours of paperwork. And it's free.