How Much Does It Cost to Live in Toronto?
What is the average cost of living in Toronto? 
The average cost of living in Toronto is $2714 per month.  
Toronto is the most populous city of Canada. It is an international center for finance, business, culture, art, and one of the most cosmopolitan and multicultural cities in the world. Toronto is seen as one of the most important and preferred destinations for immigrants to settle. There are over 200 ethnic groups and there are over 160 languages spoken through the city.
Cost of living in Toronto - 2023
Given below is a table that lists down the prices of different types of apartments and their costs.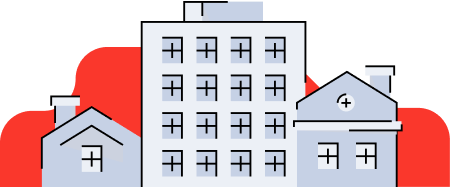 | | | | | |
| --- | --- | --- | --- | --- |
| City District | Studio | 1 Bedroom | 2 Bedroom | 3 + Bedroom |
| Liberty Village | $1750 | $2165 | $2800 | $4433 |
| Kensington | $1500 | $1850 | $3200 | $2098 |
| Parkdale | $1375 | $1644 | $2149 | $2900 |
| Yorkville | $1800 | $2450 | $3775 | $4450 |
| Runnymede | – | $1550 | $1800 | $3525 |
| Riverdale | $1395 | $2350 | $2609 | $3950 |
| East Danfort | $1211 | $1450 | $2150 | $3400 |
| The Beaches | $1500 | $1798 | $2250 | $4250 |
What is the average rent cost for a 1-bedroom apartment in Toronto? 
The average rent cost for a 1-bedroom apartment in Toronto is $1695.
Average Cost of Utilities
Electricity, Energy, Water and more
Starting with electricity, the average rate for electricity in the province of Ontario is around 12.5¢/kWh. Given that your house is averagely consuming around 1000kWh, your electricity will come around $125.
Other utilities such as gas can cost around 95-105 cents per liter. Internet is averaged around $65 per month in Ontario. An average cellphone plan around Toronto can cost anywhere from $70-$90 which may also include given the service provider.
The average monthly cost of a utility bill in Ontario is $277.00. In Toronto, it is almost twice the provincial average with a montly cost of $471.
For monthly home insurance rates (Ontario), they are determined by the value of the home. For a home rented, it is around $20-$25. As for insurance on property owned, the insurance rates can be seen in the table below

| | |
| --- | --- |
| Property Value | Average Home Insurance Rate |
| <100K | $45 |
| 100 – 300K | $72 |
| 300 – 700K | $77 |
| 700K – 1.5 M | $117 |
| 1.5 – 5 M | $174 |
What is the average home insurance + utility cost in Toronto for a 1-bedroom condo? 
The average home insurance + utility cost in Toronto for a 1-bedroom condo is $215 per month.
Cost of Public Transport and Parking Rates
TTC or Toronto Transit Commission runs three modes; subway, streetcars, and bus. The passengers need to purchase tokens or travel passes to travel on TTC which are available in the form of day and even week passes that allow for unlimited rides on all three forms of public transportation. 
Additionally, there is also a subway, which is not as extensive as above-ground transport. It operates on two main lines, the Yellow line (north to south starting at northern Yonge Street then down to Union Station and back up north again) and Green Line (runs east to west starting near the Etobicoke neighborhood and running through Central Toronto to the Scarborough area).
Then there are buses and streetcars, ferries, and taxis. For the average cost of public transport in the city of Toronto, consult the table below
Method of Payment

Adult

Senior (65+)/youth(13-19)

Cash 

$3.25

$2.30

PRESTO*

*It's a card with an electronic payment system that you load and use to take the public transit.

$3.20

$2.25

PRESTO Ticket

One ride ticket $ 3.25

Two-ride ticket $ 6.50

Day pass ticket $ 13.50

 

TTC Monthly Pass

$156

$128.15

12-Month Pass

$143

$ 117.45

Post-Secondary Monthly Pass

$128.15

$

Downtown Express (in addition to the regular fair)

$3.25 cash or token

$2.30 cash Senior/Youth

Downtown Express Monthly Pass

$201.90

$174.05

12 Month Downtown Express Monthly Pass

$188

$163.35
For children that are 12 years of age or below, no charge. The passengers can also pay their fare with any remaining TTC tickets, tokens, or day passes that they may have.
Cost of The Public Bicycle Sharing System
Bike Share Toronto allows the residents of Toronto 24/7 access to almost 7000 cycles with 625 stations that are situated every 200km2. A single trip (30 min. ride) can cost you $3.25, whereas a whole 24-hour pass can cost just about $7. A 72-hour access pass comes at the price of $15 and the best offer of annual membership is valued at $99, which is considered one of the best deals for Toronto locals.
Car Parking Rates
Car parking rates for Toronto are on par with those of other big cities. The city hosts a total of 204 green P-lots of municipal parking with around 8000 spaces. These spaces are rising half-hourly rates by as much as 25-50 cents. In the table below, we have compared the hourly parking rates of Toronto with other major North-American cities
| | | |
| --- | --- | --- |
| Cities  | Min. Rates | Max Rates. |
| Toronto | $1 | $5 |
| Vancouver  | $1  | $6 |
| Montreal | $1.50 | $3 |
Car insurance on an annual basis in the province of Ontario is around $1528, which is the second-highest of all the provinces of Canada, with British Columbia being on the top of the list.
What is the TTC Monthly Pass monthly pass price? 
The TTC monthly pass price is $156.
Are you moving and wish you had some help? Check out our free interactive checklist.
Tackle Your Move in Minutes.
1. Save time with every task
2. Access exclusive deals
3. Track your progress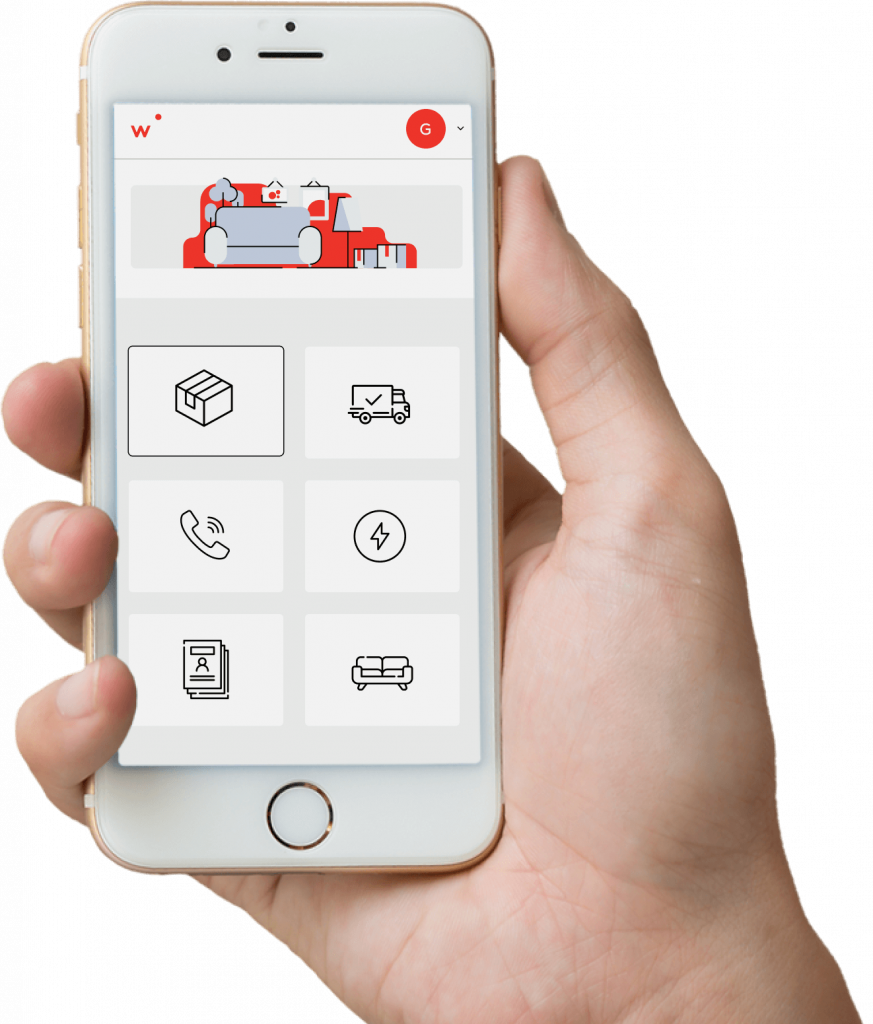 Entertainment is truly what makes living in a city as Toronto remarkable! The average cost of entertainment around Toronto includes:
Meal, Inexpensive Restaurant: $20

Meal for 2 People, Mid-range Restaurant, Three-course: $90

Domestic Beer (0.5-liter draught): $7

2 tickets to the cinema: $30

Taxi trip on a business day, basic tariff, 8 km. (5 miles): $16

Cocktail drink in the pub: $15
Considering at average cost, if you have had 4 beers, 1 restaurant visit with friends, visited the cinema 2 times, and have had 4 regular restaurant meals per month, you can entertain yourself for approximately $230.
What is the average cost of entertainment in Toronto?
The average cost of entertainment in Toronto is $230 per month.
Grocery includes items such as fruits, vegetables, meat, eggs, milk, and others. Cost for some regular groceries that may averagely be purchased include
| | |
| --- | --- |
| Items (1 kg) | Prices |
| Milk (1 Liter) | $2.78 |
| Loaf of bread | $2.92 |
| Rice | $3.13 |
| Dozen Eggs | $3.56 |
| Local Cheese  | $15.70 |
| Chicken  | $13.65 |
| Beef round  | $16.27 |
| Apple  | $3.76 |
| Banana  | $1.59 |
| Orange  | $3.51 |
| Tomato  | $3.82 |
| Potato  | $2.75 |
| Onion  | $2.61 |
| Head of Lettuce | $2.37 |
| Water Bottle 1.5L | $1.80 |
| Cigarette 20 Pack | $17 |
What is the average cost of groceries for 1 person in Toronto? 
The average cost of groceries for 1 person in Toronto is $283.60 per month.
If you want to avail of an internet connection of around 60Mbps or more with unlimited data (Cable/ADSL), then you can easily find a connection around the rates of $ 70-90. Whereas 1 min. of prepaid mobile on a local tariff with no discounts or plans can cost around 0.44$/min. Finding the best Internet Plan will be easy as there are so many Internet providers available.
How much does Internet cost in Toronto? 
Internet costs an average of $80 per month for 60 Mbps in Toronto.
Fitness and Personal Care
In terms of fitness and personal care, a one-month fitness club fee averages around 55-60 $ per month. As for healthcare, you are covered with Canada universal healthcare. Having personal insurance is still highly recommended for other personal care services such as the dentist and the optometrist.
What is the average cost of a gym membership in Toronto? 
The average cost of a gym membership in Toronto is $55 per month.
Provincial Taxes (Sales, city, and Income taxes)
There are three types of sales taxes in Canada. In the province of Ontario, they have HST which is set at about 13%. Applicable tax on the taxable income includes
5.05% on the first $45,142 of taxable income.

9.15% on the next $45,145 and over.

11.16% on the next $59,713 and over.

12.16% on the next $70,000 and over.

13.16 % on the amount over $220,000.
One may argue that the taxes in some provinces are higher in comparison to others, but due to the additional services that are offered to the residents by the provincial government.
If you plan on moving to Toronto, then you can calculate the average cost of living in the city using the provided table and selecting the rates along with respective items, and finding the total sum which may vary from one person to another
Average Monthly Cost of living in Toronto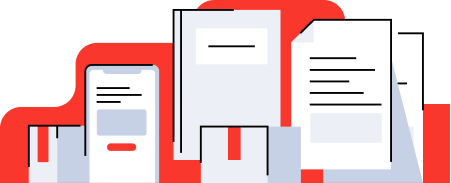 Average rent price for a 1 bedroom apartment + Insurance + Average utilites cost
TTC Monthly Pass on PRESTO
Regular grocery basket for one person
The average cost of a Fitness membership
Note: If you are sharing cost with someone, it will be significantly lower. Also, if you are budgeting for a family, you'll need to add the cost of each family member.
This is an approximation. Price will vary.
Moving is often synonymous of stress, long administrative tasks and a significant waste of time and money. MovingWaldo helps you solve all these problems in just a few clicks! After some shameless self-promotion, we invite you to discover our free moving tools available to all.
Update accounts
Connect Internet, TV and Phone.
Secure home and auto insurance
Find resources, checklists and more.
We bring together more than 700 organizations across Canada with a single and simplified form.
Share this article on social media
Long distance moving
Everything You Must Know Before Moving from Montreal to Toronto Located in the province of Quebec, Montreal is the second-most populous city in Canada. They say, if you are into history and culture, Montreal is mandatory
Read more »
Check out MovingWaldo's free moving platform and find everything you need for your move. No sign up required!