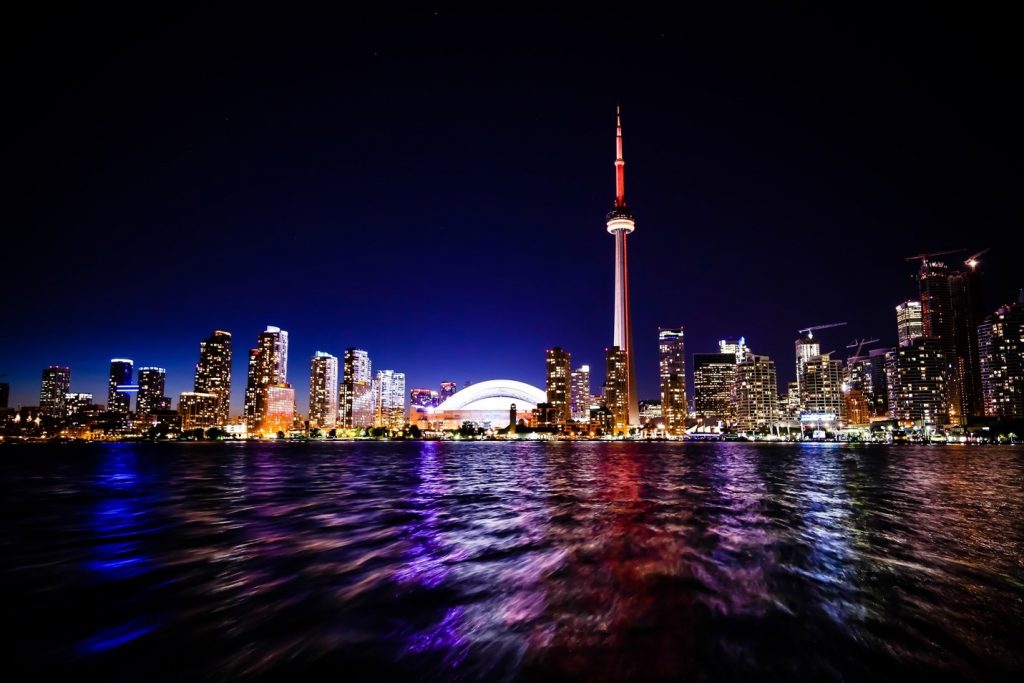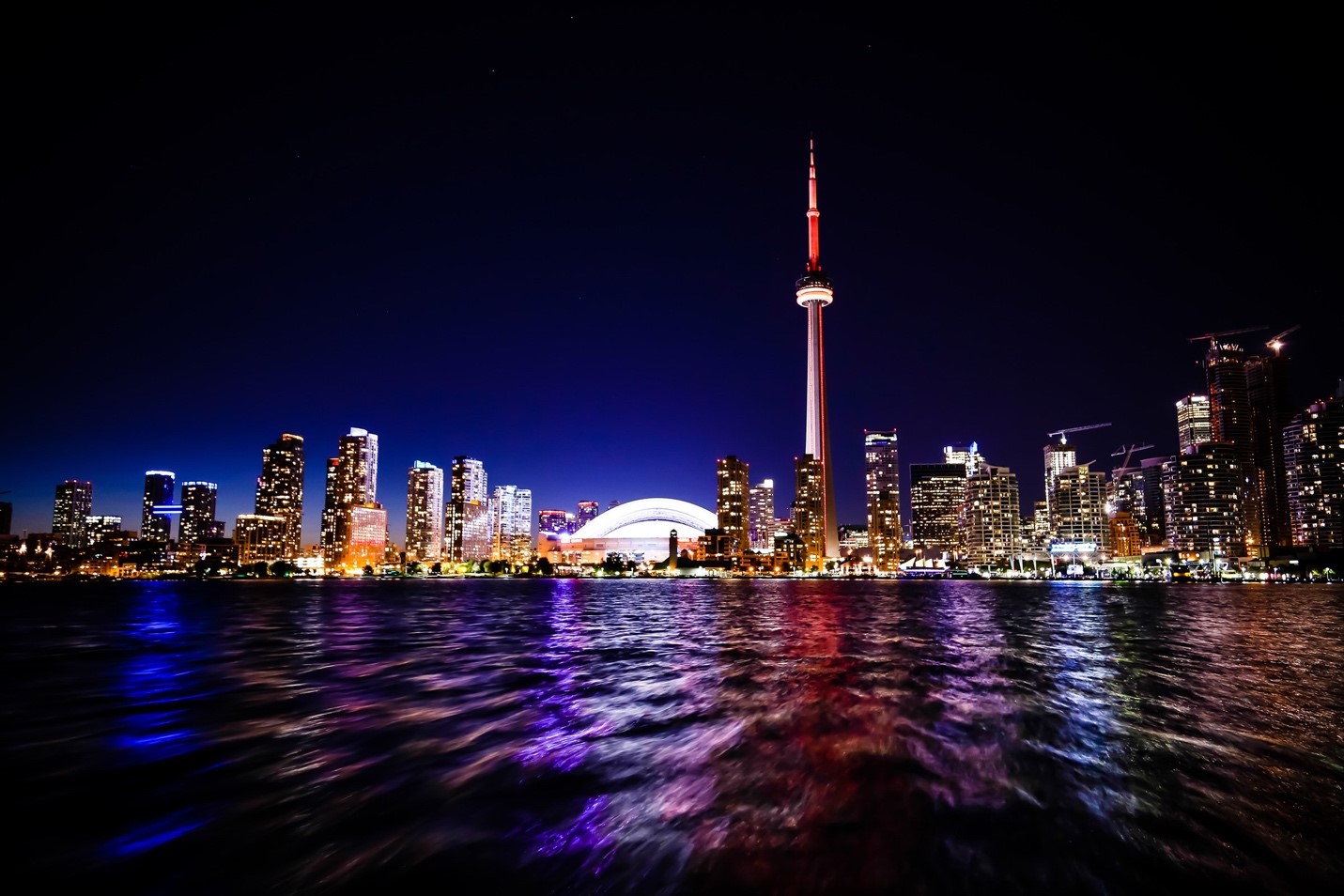 Moving to Toronto: Where Should You Live?
As the most populated city in Canada, Toronto is widely known across the nation for its multiculturalism, tech prospects, and Drake. Tourists and Canadians alike are drawn to the urban sprawl whether it's for a Raptors game or the CN Tower. Thriving with arts and culture, the Six makes for an ideal location for those interested in moving to the big city. As MovingWaldo suggests, if you're looking for plenty of transportation options, vibrant culture life and the best career opportunities, Toronto is for you. However, Toronto's vast options can make moving to a new neighbourhood tricky.
Here is a complete guide to finding your ideal Toronto neighbourhood. Be sure to check the cost of living in Toronto before your big move to this great city.
Neighbourhoods for Young Professionals moving to Toronto
Transportation, tech start-ups and things to do make Toronto the dream city for millennials and young professionals. Having just started their careers, there is no better time for young adults to try the city life. The yuppie lifestyle is upheld by convenience, busy schedules and a fun night life, making apartment buildings and condos the preferred home choice. In part to the increase of working millennials, is the increasing interest in condos for sale in Toronto.
It comes with no surprise that much of these high-rise neighbourhoods are hot spots for young adults.
Often referred to as "Young and Eligible", this neighbourhood is known for its younger, single, professional demographic. Home to some of the hottest and most sought for condominiums, this neighbourhood is a close walk to corporate headquarters, popular shops, and five-star restaurants. The busy hub offers easy access to public transportation, and with the introduction of the LRT on the way, residents are able to easily commute to offices and back.
Moving into central Toronto, means you'll have lots to do, including playing a round of Monopoly at Snakes and Lattes or grabbing a bite at Byblos Uptown.
Liberty Village is another popular location for young professionals moving into the city. The once industrial area has turned older factory buildings into modern cafes, lofts and bars. With spaces to live, work and play, the trendy neighbourhood is opening up its doors to emerging companies including media, high-tech and design start-ups. A mix between the red brick Victorian architecture with contemporary art pieces completes the urban feel of the neighbourhood.
If you're looking for places and people to bounce your next big idea off of, this is the neighbourhood for you. You can go indoor rock climbing at Joe Rockheads, or snack on a cupcake at For the Love of Cake.
Young professionals interested in moving into neighbourhoods with a vibrant night life will find their homes in King West Village. Ideal for singles or young couples, you can expect to find mostly high-rise condominiums and converted loft buildings. Situated in a convenient location and a close walk to downtown offices, this neighbourhood is also within walking distance of Toronto's Entertainment District, the best scene for Toronto's sport bars and clubs.
King West is also home to the Toronto International Film Festival which takes place annually in September. 
Thinking about moving away from your hometown? Here are our Recommendations for Long Distance Moves.
The Best Long Distance Moving Companies in Canada. 
Read our complete reviews and request free quotes to make an informed decision.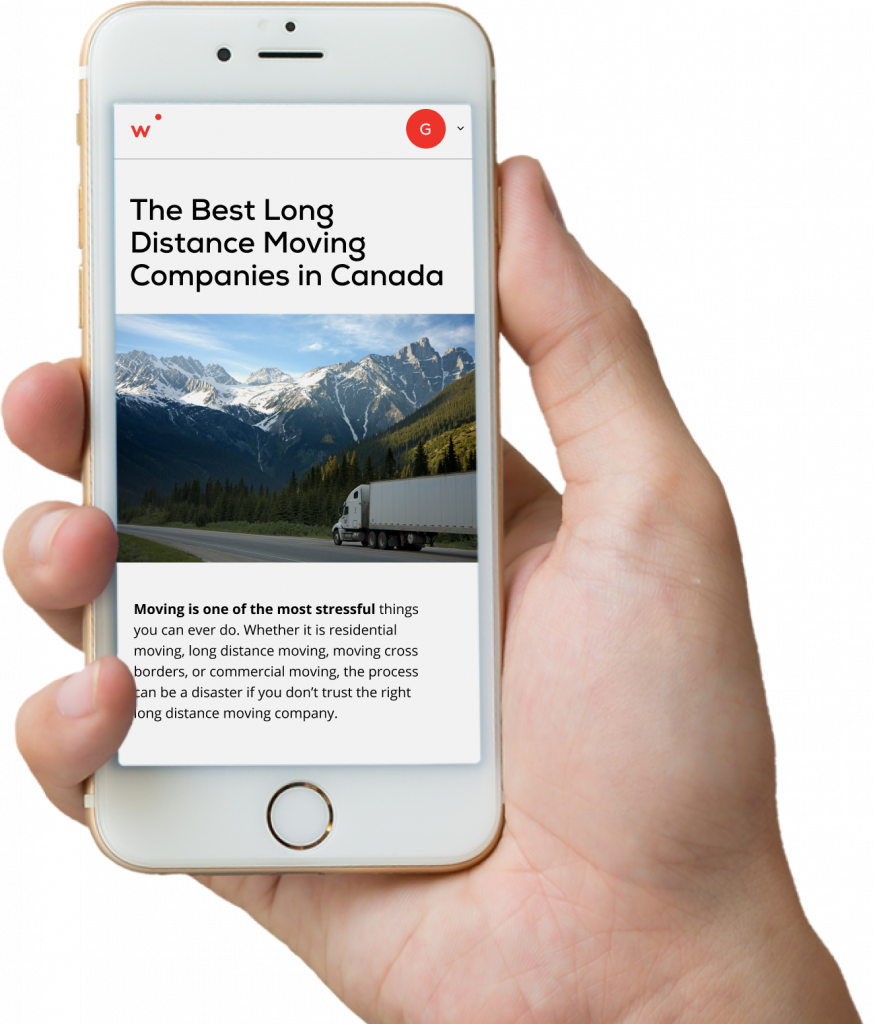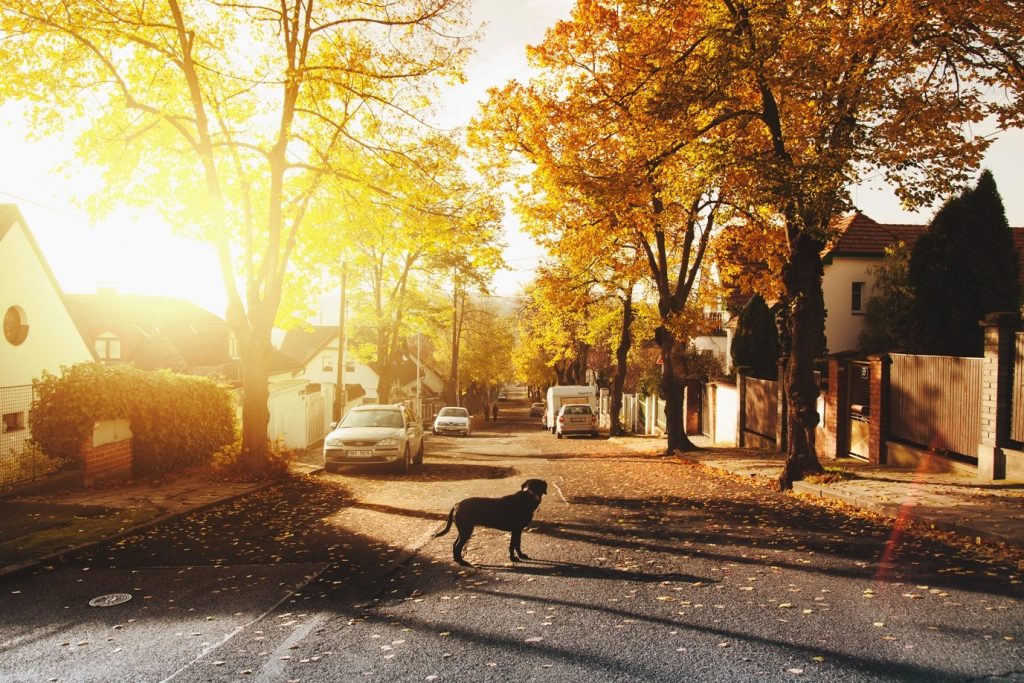 Neighbourhoods for Families Moving to Toronto
If you're moving to Toronto with a family, the city also has plenty of family-friendly neighbourhoods for those looking for a little more peace and quiet. As a cosmopolitan, Toronto welcomes all kinds of families and fosters an inclusive community fit for anyone.  Here are some of the top family-friendly neighbourhoods in The Six.
Leslieville is the pocket within the busy and noisy urban core that offers families peace and quiet. The neighbourhood holds the title of Toronto's most family-friendly neighbourhood and families are flocking to any available real estate. Being more residential than other neighbourhoods, these are some of the coziest among houses for sale in Toronto. Coffee shops, family restaurants and small indie shops complete the warm vibrancy of the neighbourhood and kids can enjoy the parks and schools nearby.
Another perk to the neighbourhood is that you can get quiet streets and still be within close proximity to the main downtown area. Otherwise, you can catch good deals shopping at the local Arts Market.
The neighbourhood of Allenby is populated by families with young children. It's known for the reputable Allenby Public School, where parents can enrol their children into a French Immersion program. Other schools in the area include North Prepatory and Marshall McLuhan Catholic school. Similar to Leslieville, this family-friendly neighbourhood is majorly residential, ideal for fostering a safe community. With pretty tudor style houses, the area features lots of trees, green lawns and shopping and recreational amenities within walking distance.
For new residents moving into the area, locals recommend Ferraro and 7 Numbers for authentic southern Italian cuisine.
Compared to other upscale neighbourhoods in Toronto, Deer Park attracts families because its location hits the sweet spot between lush green spaces and the busy shopping districts. Moving into Deer Park means a cluster of offices, restaurants, shops and services are just a quick walk away and the downtown core is just a streetcar ride away. Local elementary schools and high schools make it a desirable area for homebuyers looking for a family-friendly community.
One of Toronto's most scenic parks, Rosehill Reservoir Park, is situated in Deer Park and makes for a great location for a morning stroll.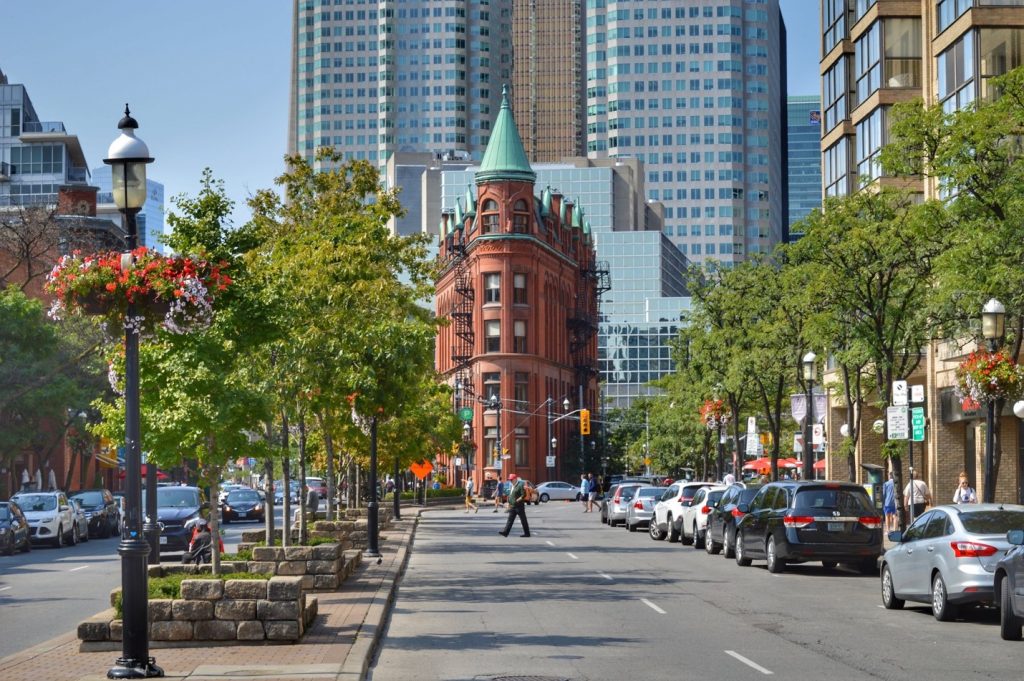 Aside from skyscrapers and cozy tudor houses, some Toronto neighbourhoods are completely unique and make moving into the city a worthwhile experience. From scenic views of Lake Ontario to Victorian architecture, here are some honorable mentions of one-of-a-kind neighbourhoods.
Toronto's Harbourfront neighbourhood is infamous for its walks along Lake Ontario and the harbour. Mini parks and galleries surround the area, and makes for a perfect mix of cultural, residential and recreational uses. Homebuyers moving into the area will enjoy views from sleek condos and street-level shopping and restaurants. Frequent theatre and literary events held at the Harbourfront Centre also means there is never a dull moment in the waterfront community.
In the summer, you can catch the occasional free concert at the Toronto Music Garden or hop on a ferry to visit the Toronto Islands.
Historic, diverse and culturally rich, this neighbourhood has lots to offer new Torontonians moving into the area. As the largest continuous area of preserved Victorian housing in all of North America, architecture, art and design are just one aspect of the popular neighbourhood. There's no shortage of antique and vintage décor shops in Cabbagetown, and many residents enjoy the overall artistic vibe of the place. It also neighbours Distillery District, which is known for its iconic brick buildings and arts and culture.
The community also holds its very own Cabbagetown Fall Festival every September, where residents are encouraged to take part in the weekend activities.
If you're looking for the best LGBTQ community in Toronto, you'll find it in Church and Wellesley. The charm of the neighbourhood lies in its historic yet vibrant lifestyle, resulting in young, middle-aged and older LGBTQ people moving in to live among their peers. Clothing stores, shops, cafes, bistros and restaurants are easily accessible, and the neighbourhood also hosts the best gay bars in town. After dark, the community lights up and the nightlife goes well into the early hours of the morning.
In part to Pride Parade, the neighbourhood celebrates Pride Week annually during the last week of June, which attracts people from all over Toronto.
Share this article on social media
Moving tips
Living in Calgary vs. Toronto: Where Should You Live? Calgary, the third most livable city in the world, holds the title of being the Canadian city with the most sprawling architecture. It's a small city with
Read more »