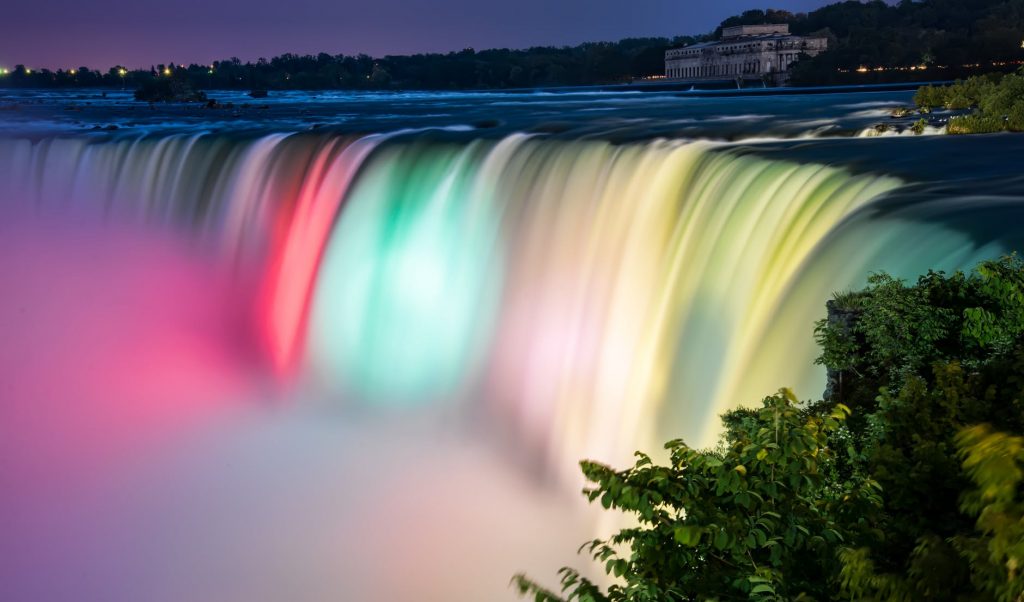 11 Things to Know When Moving to Ontario
Are you thinking about moving to Canada's Ontario province?
Ontario is the east-central province of Canada, sharing its borders with the United States. It is home to some of Canada's most popular destinations including the metropolitan city of Toronto, the Niagara Falls, and Canada's capital Ottawa.
There can be a number of reasons for moving to Ontario. You could move for employment opportunities, to pursue education in one of Canada's finest universities, or simply to experience a new way of life with plenty outdoor activities.
However, moving to any new city or location involves a number of complications. As such, you need to be well-prepared to alleviate some of the stress you're inevitably feeling.
In this article, we'll give you a thorough overview of things to know and do when moving to Ontario.
Things to Know When Moving to Ontario
1. What Are the First Steps to Take Upon Arrival in Ontario?
The following are the most important administrative tasks you must handle as soon as you arrive in Ontario.
First, you should apply for the Ontario Health Insurance Plan (OHIP) and get a health card. This health card will cover all your visits to the emergency room, appointments with doctors, visits to clinics and health-care providers, and medical tests and surgeries.
Next, you need to apply for a driver's license. To do so, you need to contact the Ministry of Transportation of Ontario (MTO) to set up an appointment, pay the fee, and then show up at the DriveTest Centre or Travel Point for your knowledge test and road test.
You also need to change the address in all your official services and documents. Fortunately enough, you don't have to notify all the relevant private and public organizations individually. Instead, you can use MovingWaldo, Canada's leading platform for address changes. It is a completely free service that can inform multiple organizations about your address change simultaneously, so you don't have to.
If you're coming from outside Canada, you'll also need to get a local cell phone plan. More on that later.
2. Life in Ontario, Where Should I Live?
Where should I live in Ontario?
Ontario is the most populous province in all of Canada. That's because people from all over the world flock to Ontario because of the cultural value of its big cities and its thriving economy. The following are the best cities to live in Ontario: 
Ottawa: The Capital city of Canada, Ottawa has an incredibly low unemployment rate of 4.6% and a strong median income of $91,000. It has also been labeled the best place to live in Canada with a low crime rate.
Toronto: Toronto, the capital of Ontario, is one of the world's most famous metropolitan cities. It is also one of Canada's most multicultural cities, with 49% of the population belonging to visible minorities. Toronto is widely considered to be the cultural center of Canada. In addition, Toronto is such a large city with a population of 2.9 million that you should look into the best neighbourhoods before you settle down.
Hamilton: Often referred to as the Waterfall Capital of the World, Hamilton is one of Canada's most visually stunning locations boasting a UNESCO World Heritage Site in the form of Dundurn Castle and a rich biosphere comprising over 100 waterfalls. It has recently also established itself as a hub for young entrepreneurs because of its relative affordability.
Oakville: Oakville is often ranked by various outlets and ranking platforms as one of Canada's best cities. It is known for its stunning architecture and it's favored by people who want to live in a calm and peaceful city a short drive from Toronto.
Cobourg: If you prefer small towns and cities, then Cobourg is your best bet. It is a quaint beachside town overlooking Lake Ontario with a population of less than 20,000.
Thinking about moving away from your hometown? Here are our Recommendations for Long Distance Moves.
The Best Long Distance Moving Companies in Canada. 
Read our complete reviews and request free quotes to make an informed decision.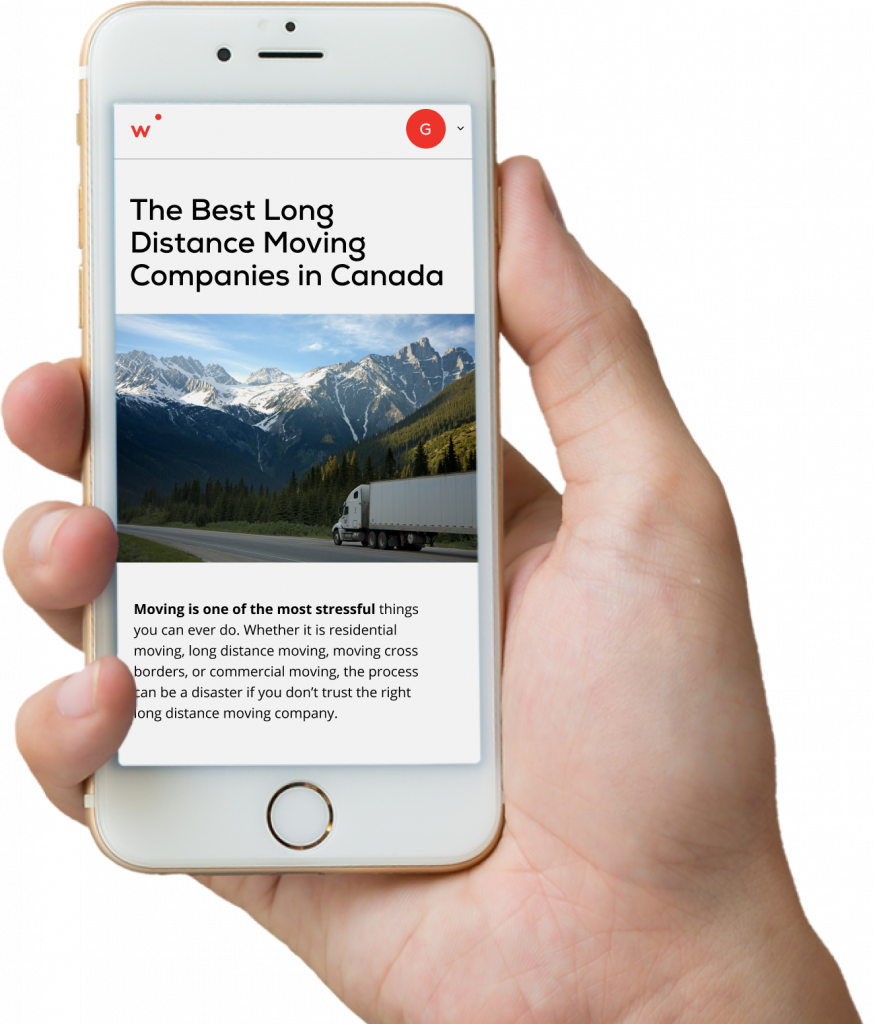 3. What Is the Cost of Living in Ontario?
The cost of living in Ontario varies greatly from one location to the next. For example, the average rental rate for a one-bedroom in Hamilton is $907 whereas the average rental rate for a one-bedroom in Toronto is $2,230.
Cost of Living: Comparison Between Ottawa and Toronto
To give you a general idea about the living cost in Ontario, here is the cost of living in Ottawa and Toronto. 
Category

Ottawa

Toronto

Housing Costs

(cost of renting)

$1302 / Month

For a 1-bedroom apartment

$1708 / Month 

For a 1-bedroom apartment

Housing Utilities and Insurance

$155 / Month

$215 / Month

Transportation

$122.50/Month (OC Transpo)

$156 / Month (TCC Pass)

Car Insurance 

$1528

$1528

Entertainment

$200

$230

Grocery Cost for 1 Person

$212.36

$283.60

Communication (Phone and Internet)

$45

Unlimited talk, text, and data included

$80

Unlimited talk, text, and data included

Health and Fitness

$55 for the membership

$55 for the membership

Provincial Taxes

About 13%

About 13%
In terms of income taxes, Ontario has a moderate provincial tax rate of 11.5%, in addition to the country-wide federal tax rate of 15%. Compared to this, other provinces like British Columbia, Quebec, and Nova Scotia have provincial tax rates of 11%, 11.8%, and 16% respectively.
In terms of sales tax, some provinces and territories are charged a Goods and Service Tax (GST), some are charged a Provincial Sales Tax (PST), and some are charged both. Ontario is one of Canada's four provinces that's charged a Harmonized Sales Tax (HST), which is a combination of both the GST and PST. Compared to the other provinces, Ontario is charged the lowest HST of 13% whereas the others are charged 15%.
4. How Do I Rent an Apartment in Ontario?
Apartment rental has become pretty easy thanks to online platforms like RentBoard, RentCafé, Kijiji, and many others. In all of these platforms, you can filter your selections based on the type of property you want to rent, the neighborhood or city, and your budget. Plus, it is common practice on Ontario to hire a real estate broker to find your dream apartment, especially in the Great Toronto Area (GTA).
Too broke to get an apartment all to yourself? If so, you can also use a platform like Roomies where you can find listings from other individuals looking for a roommate to split the rent.
As mentioned above, the rentals vary depending on the city of your choice. Furthermore, the rents may be higher in some neighborhoods than others. You should base your decision on factors such as proximity to public transportation, distance from your work location, school, etc. Once you have signed your lease, don't forget to take out a home insurance policy. Renter's insurance covers your belongings (your TV, clothes, jewelry, etc.) and it is affordable. Take the time to get home and auto insurance quotes and compare coverage and prices available in Ontario.
5. How Do Ontario Leases Work?
As of April 30, 2018, all landlords in Ontario must use a standard lease template for their tenants. The lease has to include the following information:
Rent amount and due date.
Amenities included in the rent.
Certain rules established by the landlord.
An overview of the tenant and landlord's rights and responsibilities.
You can also download the Residential Tenancy Agreement for your perusal.
6. How Does Public Transportation Work in Ontario?
Public Transit in Ontario is managed by the Ministry of Transportation. The municipal transit system is divided into Conventional and Specialized services. Conventional services are those that serve the public during fixed hours. Specialized services are those that provide door-to-door transportation to individuals with disabilities or those who are otherwise eligible.
There is still quite a bit of confusion regarding the availability of ridesharing platforms like Uber in different Ontario cities. Uber is primarily available in nine cities and territories including Ottawa, Toronto, Hamilton, and a few others.
7. Who Do I Subscribe to for Electricity and Gas in Ontario?
There are a number of electricity retailers and natural gas marketers in Ontario. However, before you select a retailer, you must ensure that they have a license issued by the Ontario Energy Board.
8. How Do I Get Internet and a Cell Phone Plan in Ontario?
There are dozens of Internet Service Providers available across Ontario. Some of the most popular internet service providers in Ontario are Rogers, Bell, Cogeco, oxio or VMedia. To compare different rates, you can consult you MovingWaldo account to learn about the plans available at your new address.
Some of the most popular cell phone carriers in Ontario include Bell, Fido, and Freedom Mobile. You can select a suitable carrier and cell phone plan for yourself by comparing them at PlanHub.
How Much Is the Average Monthly Cost of a Utility Bill in Ontario?
9. Where Should I Get Food, Alcohol, and Different Amenities in Ontario?
Food: The Province is known for producing vegetables and fruits, a range of meat and poultry products, fish, honey, wines, and maple syrup. You can purchase local food and groceries from your local grocery store or from Ontario's Farmer's Market. All foods produced in Ontario bear the Foodland Ontario logo. Large national chains like Sobeys or Loblaw are easy to find in urban area.
Alcohol: The legal drinking age in Ontario is 19 years old. In Ontario, the biggest outlets where you can purchase liquor are the LCBO, the Beer Store, and the Wine Rack.
Prescription Drugs: Under the OHIP+ Children and Youth Pharmacare program, prescription drugs are provided for free to everyone under the age of 25. You can find medication and prescription drugs in national pharmacy brands like Shoppers Drug Mart, which is easily available everywhere in Ontario.
Cosmetic Products: You can purchase cosmetic products from Sephora and Shoppers Drug Mart, both of which are readily available across Ontario.
Hardware and Tools: You can find hardware and tools from online platforms such as Home Hardware and brick-and-mortar departmental stores such as Lowe's and Canadian Tire.
10. What to Do in Ontario?
Once you've settled into Ontario, you can put your tourist hat on and explore the following sights and attractions. 
Visit Niagara Falls, undoubtedly one of Ontario's (perhaps the world's) greatest gems.
Take a boat tour of The Thousand Islands, a series of 1,800 small tree-covered islands dotting the St. Lawrence River. The location is ideal for swimming, boating, fishing, and scuba diving.
If you enjoy theater and culture, you must check out the annual Stratford Shakespeare Festival, North America's biggest classical repertory theater, which extends from April to October.
Tour the Niagara Wine Trail during the warm months. This happens to be one of Canada's two major wine regions.
Explore Point Pelee National Park, one of Canada's most biodiverse locations, featuring over 350 different species of migratory birds.
11. Fun and Unique Trivia About Ontario!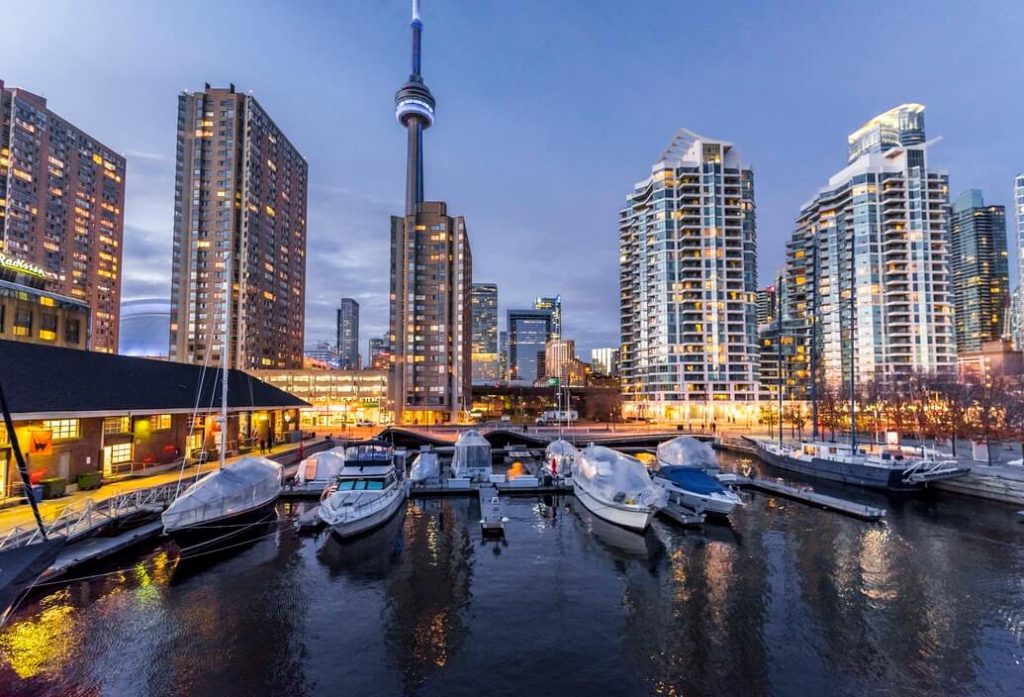 Caribana, an annual parade held in Toronto, is the largest single-day parade in North America. The route for the parade is 3.6 kilometers long and the parade draws over a million participants and attendees.
Ontario stretches out for 415,000 square miles, making it larger than France and Spain combined.
With over a quarter of a million lakes, Ontario is home to 20% of the world's freshwater lakes.
Following close behind New York and Los Angeles, Toronto is North America's third-biggest city for film and other forms of screen production.
During World War II, the small town of Whitby was home to a secret school for spies called Camp X. Two of the school's most famous students were Ian Fleming (author of the James Bond series) and Roald Dahl (celebrated author of Matilda, Charlie and the Chocolate Factory, and various other books).
That brings us to the end of our guide. I hope this article has given you some clarity regarding moving to Ontario and how to enjoy a comfortable life there!
Do I need to hire a Notary or a Real Estate Lawyer when buying a house or condo in Ontario?
In Ontario, you must hire a Real Estate Lawyer when buying a house or condo and not a Notary. Typically, a Real Estate Lawyer will prepare property documents first; if you and the lawyer are in the same geographic area, you would sign the documents in front of the lawyer; otherwise, the lawyer will likely have you sign the documents in front of a Notary Public. Notary Publics will witness your signature, verify your identity, and administer oaths as necessary, but will not be the sole preparers of your property documents.
*Applicable to home buyers only
What Is the Minimum Wage in Ontario?
As of February 24th, 2022, the minimum wage in Ontario is $15 per hour. 
What Are the Career Opportunities in Ontario?
The career opportunities in Ontario are great. Canada's population is aging, which means that the demand for workers continues to increase as the years go by. Ontario is not immune to this labour shortage, which means that the province is in high demand for skilled workers.
How Is the Quality of Universities in Ontario?
With its University of Toronto ranked number one in Canada and plenty of other universities, you can be sure that quality of education is present in Ontario. 
Moving is often synonymous of stress, long administrative tasks and a significant waste of time and money. MovingWaldo helps you solve all these problems in just a few clicks! After some shameless self-promotion, we invite you to discover our free moving tools available to all.
Update accounts
Connect Internet, TV and Phone.
Secure home and auto insurance
Find resources, checklists and more.
We bring together more than 700 organizations across Canada with a single and simplified form.
Share this article on social media
Daily Living
Address change Internet Movers Ontario Utility Bills: How Much Does It Cost for Electricity, Water, Gas, Internet, Cable & Home Phones in 2023? How Much Is the Average Monthly Cost of a Utility Bill in Ontario?
Read more »