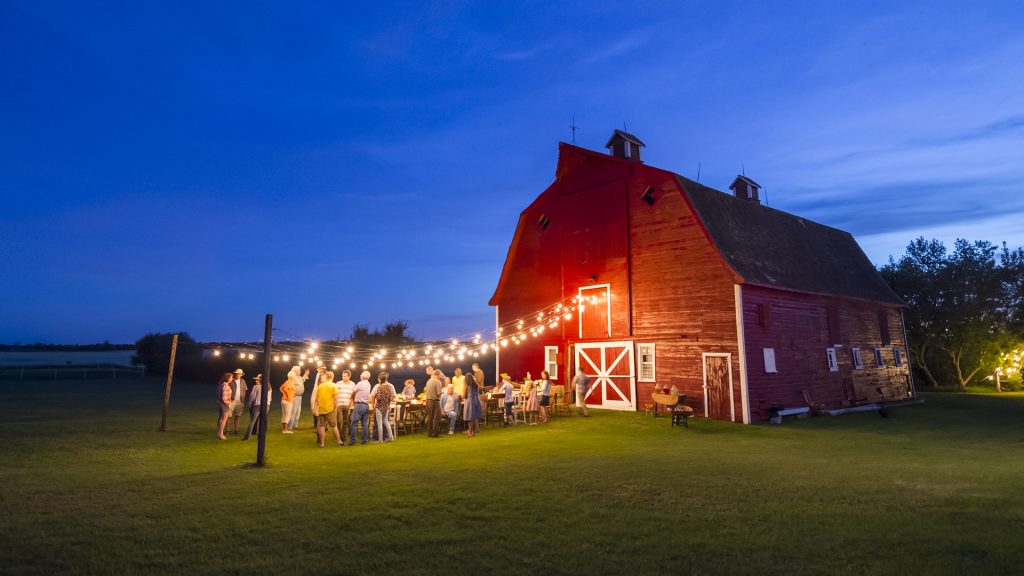 11 Things to know when Moving to Saskatchewan
Are you planning on moving to Canada's Saskatchewan province? Are you stressed out about everything you've got to do to successfully move?
Saskatchewan is a gorgeous province in Canada that's covered with grasslands, coniferous forests, rivers, lakes, and charming small towns. However, regardless of how charming the location might be, migration is always an extremely stressful event.
You must have hundreds of questions buzzing through your mind. How to get a health card in Saskatchewan? Where to live in Saskatchewan? How to gain access to electricity and gas?
In this article, we'll answer all those questions and more so you can successfully move to Saskatchewan.
1. What are the first steps to take upon arrival in Saskatchewan?
Start by getting all your administrative tasks sorted.
Apply for a health card from eHealth Saskatchewan.
Apply for a driver's licence from Saskatchewan Driver's Licensing and Vehicle Registration.
You will also need to change all your officially listed addresses. You can start by creating a checklist of the addresses that need to be changed and accounts that need to be canceled. If you'll indulge a little self-promotion, MovingWaldo is a pretty great (and free) platform from which you can notify all the relevant public and private organizations about your new address simultaneously
If you are migrating from outside Canada, you'll also have to get yourself a cell phone plan. We'll list out some suitable carriers for Saskatchewan later in this article.
2. Where should I live in Saskatchewan?
Saskatchewan is one of the prairie provinces of Canada. While it doesn't have large booming metropolitan cities like Toronto and Vancouver, it has plenty of cities brimming with small-town charm and employment opportunities.
Regina: This is Saskatchewan's capital city and also the second-largest city in terms of population. Regina has a steadily growing economy and the city is rich in educational and health services. If Regina is your finale choice, you should look into the best neighbourhoods the city has to offer before you pick your new address.
Saskatoon: With a population of 250,000 people, Saskatoon is the most populated province in Saskatchewan. Popularly called "The City of Bridges", it is one of the most beautiful prairie locations in Canada perched on the banks of the South Saskatchewan River. Furthermore, there are dozens of beautiful lakes within an hour's drive from the city. Again, if you want to learn more about the best neighbourhoods in Saskatoon, we can help!
Weyburn: Weyburn is an extremely small town of just 12,000 inhabitants but it has the honor of being called the Best Place to Live in the Prairies. It is one of Canada's most affordable cities with an average residence value of $302,000 and a high average household income of $126,000.
Estevan: This is yet another small town with great opportunities. It has a population of only 12,500 people. However, its coal, oil, and gas industries have contributed to a strong economy and an average household income of $128,889.
Moose Jaw: With a population of 35,000, Moose Jaw is Saskatchewan's fourth-largest city. The city itself is a strong industrial center and the outskirts of the city are rich in agricultural land.
3. What is the cost of living in Saskatchewan?
The cost of living in Saskatchewan is extremely low. The average rental for a one-bedroom apartment in Saskatoon and Regina are $803 and $954 respectively whereas the rental for a one-bedroom in Toronto is $2,230.
Furthermore, the average cost of purchasing a bungalow in Saskatoon is approximately $338,882 whereas a comparative bungalow in Greater Vancouver costs $1,437,873.
In terms of sales tax, Saskatchewan only charges a 6% Provincial Sales Tax (PST) in addition to the nation-wide 5% Goods and Services Tax (GST). As such, they have a combined sales tax of 11%, which is considerably lower than provinces like New Brunswick, Newfoundland, Quebec, etc, all of which charge a sales tax of 15%.
Most importantly for families, there is no tuition fee for public school education in Saskatchewan. Furthermore, under the Graduate Retention Program, graduate students are eligible for a $20,000 rebate in tuition.
4. How do I rent an apartment in Saskatchewan?
There are a number of online rental platforms — RentBoard, Point2Homes, Kijiji, ApartmentLove, to name a few — from which you can find an apartment of your choice. You simply have to filter your options by entering the location, budget, type of property, and you'll get a selection of apartments suitable for your needs.
If you prefer to share the apartment with someone else and split the cost, you can scout for some potential roommates in EasyRoommate.
You should ideally look for apartments near your work or school, and with easy access to public transit.
5. How do Saskatchewan leases work?
In Saskatchewan, there are three types of leases or tenancy agreements:
Month-to-Month Tenancy: These leases are renewed on a month-to-month basis. Termination must be preceded with an advanced notice period.
Weekly Tenancy: These leases are renewed on a weekly basis.
Fixed-Term Tenancy: Leases of this nature are only applicable for a fixed period of time, such as 6 months or 1 year and they cannot be terminated before that period.
For specific information, you can refer to The Residential Tenancies Act, 2006.
6. How does public transportation work in Saskatchewan?
Buses are available for transportation in several cities in Saskatchewan. However, you will have to refer to the city's specific public transit website for a schedule. If you belong to a low-income category, you may also be eligible to apply for a Discounted Bus Pass.
Up until recently, ridesharing apps like Uber and Lyft were not allowed in Saskatchewan. However, following a provincial decision made in mid-December 2018, ridesharing apps will be available in Saskatchewan.
7. Who do I subscribe to for electricity and gas in Saskatchewan?
Electricity: There are four regulated energy providers in Saskatchewan — SaskPower, SaskEnergy, Saskatoon Light & Power, and Swift Current Electricity Services.
Natural Gas: The primary natural gas provider in Saskatchewan is SaskPower. However, residents may also purchase their natural gas from Future Now Energy and Just Energy.
8. How do I get internet and a cell phone plan in Saskatchewan?
Internet: The biggest internet service providers in Saskatchewan are Shaw and SaskTel. To compare their rates, you can go through an online directory called FindInternet.
Cell Phone Carriers: The best cell phone carriers in Saskatchewan are Bell, Rogers, and SaskTel. You can compare their rates at PlanHub.
9. Where should I get food, alcohol, and different amenities in Saskatchewan?
Food: The most popular food offerings of the province include Bison meat, Saskatoon Berries, Chokecherries, and Waterfowl. You can purchase local food from a groceries store called SaskMade. The two most famous farmers markets in the province are Regina Farmers' Market and Saskatoon Farmers' Market.
Alcohol: The legal drinking age in Saskatchewan is 19. The official liquor regulating body in Saskatchewan is Saskatchewan Liquor and Gaming Authority. You can use their Store Locator to find a legitimate liquor retailer near you.
Prescription Drugs: One of the most reliable sources for pharmaceutical needs and prescription drugs is The Medicine Shoppe Pharmacy located on the University of Saskatchewan campus in Place Riel. You can also find medicines in national pharmacy retailer Shoppers Drug Mart which is available everywhere in the province.
Cosmetic Products: Saskatchewan's most popular retail outlets for cosmetic products are Sephora, Shoppers Drug Mart, Pure Ananda Cosmetics, and CosmoProf.
Hardware and Tools: You can order hardware and tools online from Home Hardware. Or you can visit brick-and-mortar departmental stores such as Wood Country, Lowe's and Canadian Tire.
10. What to do in Saskatchewan?
When in Saskatchewan, you can indulge in the following sights and activities.
Explore the rich flora and fauna of Prince Albert National Park. Some of the animals and creatures you can find in this park include bison, black bear, wolf, fox, lynx, moose, deer, badger, and many more.
If you're into history, you can visit Batoche National Historic Site in Louis Riel, the site where the Northwest Rebellion of 1885 came to a decisive end.
Explore Cypress Hills, the highest point of the province comprising a vast tract of grassland. In Cypress Hills Interprovincial Park, you can also engage in numerous outdoor activities like camping, hiking, ziplining, skiing, etc.
Go whitewater rafting down the Churchill River.
Take a flight to Milton Lake Lodge, one of Canada's best destinations for fishing in the remote wilderness.
11. Fun and unique trivia about Saskatchewan
Saskatoon in Saskatchewan is the sunniest city in Canada, averaging 2,380.8 hours of sunshine every year.
There are over 100,000 lakes in Saskatchewan. Freshwater lakes in the province cover 59,366 square kilometers of land.
Saskatchewan is home to the largest active dune fields in the country — Athabasca Sand Dunes. These dunes stretch out for 100 kilometers.
There are 26,000 kilometers of highways in Saskatchewan, the most amongst all other provinces.
Regina has the world's longest bridge covering the shortest expanse of water. The Albert Memorial Bridge is 850 feet in length whereas the underlying Wascana Creek is only a few feet wide.
I hope this article has got you all excited about the prospect of living in Saskatchewan! And I hope we've been successful in alleviating at least some of your stress.
Moving is often synonymous of stress, long administrative tasks and a significant waste of time and money. MovingWaldo helps you solve all these problems in just a few clicks! After some shameless self-promotion, we invite you to discover our free moving tools available to all.
Update accounts
Connect Internet, TV and Phone.
Secure home and auto insurance
Find resources, checklists and more.
We bring together more than 700 organizations across Canada with a single and simplified form.
Share this article on social media
Daily Living
Address change Internet Movers Saskatchewan Utility Bills: How Much Does It Cost for SaskPower, Water, Gas, Internet, Cable & Home Phones in 2023? How Much Is the Average Monthly Cost of a Utility Bill in Saskatchewan?
Read more »