Moving to Regina - Where Should I Live?
I know what you're wondering, what's the best place to live in Regina City? Don't worry, these types of questions are quite common to all of us who move to a new place. To explore all the different neighbourhoods in this area means that you have a clear idea of what Regina City is made off. If you are moving from another province, you might also wonder what are the best long distance moving company in Canada.
Regina is the capital of Saskatchewan and is considered to be the 16th largest city in Canada. During recent years investment in different sectors enhanced the economy and created new jobs; this city is not increasingly being filled with those people who are seeking employment.
Now that you've gotten a general idea of Regina let's look at the different neighbourhoods. 
Neighbourhoods for Young Professionals and Singles moving to Regina
Young professionnals : Regina is full of dynamic businesses and opportunities for you.
Lakeview was developed approximately over a 50-year period which started in the north and moved towards the south. This slow growth is reflected by the various housing styles that are present inside the area.
As time passed, Lakeview became the preferred neighbourhood for professionals and business elites who influenced the creation of large houses with a modern architectural style.
Traditional wood was replaced by stones and brick, which made the exteriors sturdier and more resistant. This neighbourhood offers many recreational facilities such as mature urban forest, unique parks, namely Kiwanis and Kinsmen and is home to Regina City's largest community gardens.
Moreover, Lakeview contains two elementary schools with one high school and even offers nine places of worship which cater to different religions. Not to mention, their shopping centres give a good experience of local shopping. This neighbourhood is perfect for young professionals who can establish themselves here just like previous ones did a couple of years ago.
Liberty Village is another popular location for young professionals moving into the city. The once industrial area has turned older factory buildings into modern cafes, lofts and bars. With spaces to live, work and play, the trendy neighbourhood is opening up its doors to emerging companies including media, high-tech and design start-ups. A mix between the red brick Victorian architecture with contemporary art pieces completes the urban feel of the neighbourhood.
If you're looking for places and people to bounce your next big idea off of, this is the neighbourhood for you. You can go indoor rock climbing at Joe Rockheads, or snack on a cupcake at For the Love of Cake.
Family-Friendly Neighbourhoods moving to Regina
Regina offers a variety of safe neighbourhoods with schools and facilities that everyone in the family can enjoy.
You won't need to explore this neighbourhood to see its charms, trust us! 
The Coronation Park is bordered by the Argyle neighbourhood, which was touched upon earlier. It is known to be a post-war neighbourhood which was developed in the 1950s and 1960s.
The vicinity feature single-detached homes alongside multi-unit dwellings positioned near commercial areas. The Coronation Park consists of commercial activity on main streets such as Albert Street, Avonhurst and Sherwood Drive.
Another attractive feature in this neighbourhood is the Regent Park, which contains an outdoor pool, outdoor basketball court, a golf course and an indoor skating arena. This is a place where a lot of people can come for entertainment purposes.
This neighbourhood is also home to two high schools and three elementary schools which makes it ideal for families. This wonderful neighbourhood is getting more and more popular among new families who want to experience the recreational facilities provided here.
The Arcola East neighbourhood is by far the largest one in Regina. The first subdivisions in this residential neighbourhood were University Park and Gardiner Park which were designed specifically for families and even contained single detached dwellings; these subdivisions were created by 1970s and are still developing.
Today, Arcola East features The Creeks and the Greens on Gardiner where a blend of houses exists; single detached swellings or multi-unit dwellings. The Arcola East is home to eight different schools and six places of worship inside the vicinity.
Moreover, large shopping areas and commercial areas exist alongside three man-made lakes. On the same note, this area also features bike and walking paths, greenways and a community centre. Another minute point of attraction is the safety element of this neighbourhood, which adds to its appeal to families.
Thinking about moving away from your hometown? Here are our Recommendations for Long Distance Moves.
The Best Long Distance Moving Companies in Canada. 
Read our complete reviews and request free quotes to make an informed decision.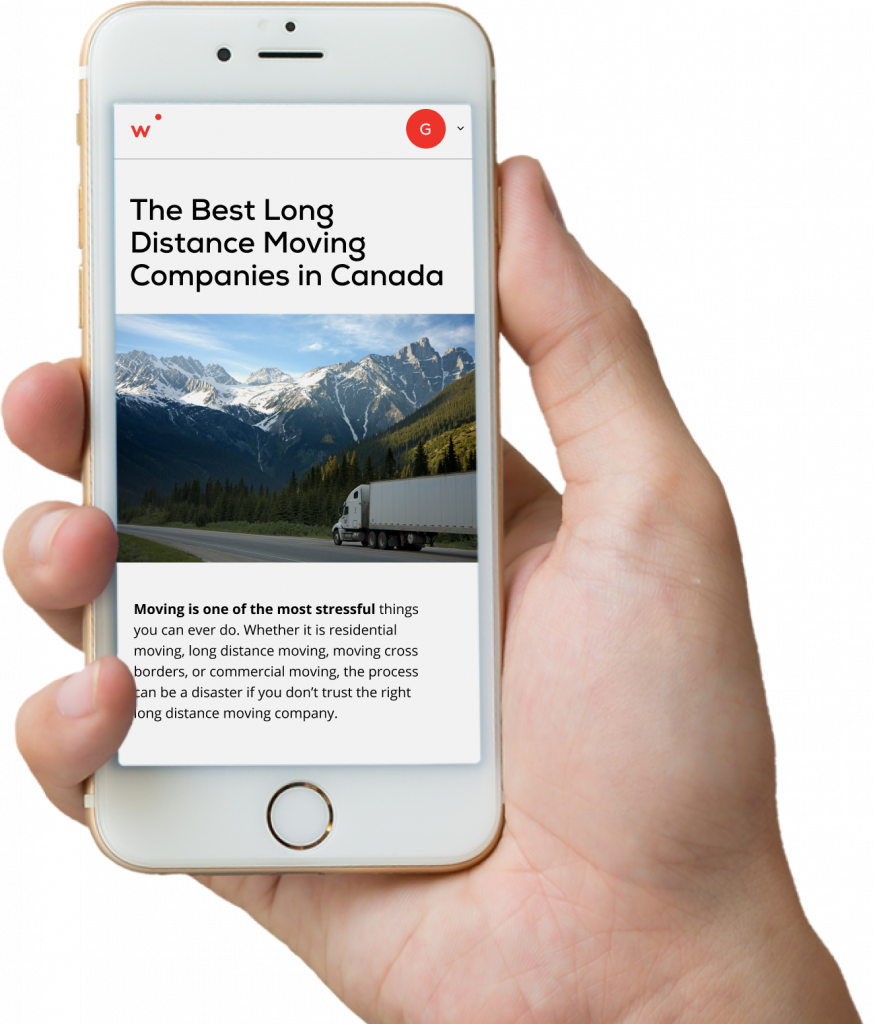 Neighbourhood for Students moving to Regina
If you move to Regina to study at University of Regina or your favourite institution, you may want to learn more about Withmore.
The rapid increase in this city's population postwar made it necessary to create another residential area; Whitmore Park. Whitmore Park is a diverse community, which appeals to students due to its proximity to several post-secondary learning institutions, which include the University of Regina and Saskatchewan Polytechnic.
There are a number of schools such as three elementary schools and one high school, which feature basketball courts, soccer fields and various playground structures. This neighbourhood also features five places of worship for all those students who want to indulge in religious practices.
Rosemont and Mount Royal are two mature neighbourhoods, which are located in the western section of Regina. This neighbourhood developed from 1946 to 1980 where single detached dwellings were common, and recently, multi-unit dwellings have been added to the vicinity.  Both these areas contain numerous parks such as A.E. Wilson Park and Rick Hansen Park, which provide facilities for the residents here.
Along with several parks, there are many green spaces in addition to four schools. Rosemount even offers a small shopping centre for anyone who wants to buy small items.
This neighbourhood is famous for being easy to get around which means that it does not have any difficult routes. On the same note, people prefer to live here due to the overall safety and security of the neighbourhood. This neighbourhood can be suitable for anyone who requires the above features.
As you can see, there are multiple options to choose the perfect neighbourhood. The best things for you to do is research online and maybe see these houses in person to develop a clear direction to your final decision.
Share this article on social media