Best Self Storage in Windsor - Find the perfect storage units near you.
Looking for affordable and professional self storage in Windsor ? Here's how we help. We've built a list of curated storage units that you can trust, based on consumer reviews from around the web and quality or equipment and services. Trust us to find you the best self storage near you in Windsor. From self-storage, valet service storage or simply storage units, you can trust these companies with your most loved items. 
MovingWaldo's list of the 5 best storage units in Windsor

MovingWaldo is Canada's #1 Free Moving Concierge Service. Since 2016, we help millions of Canadians tackle moving tasks in minutes. We care to take the stress away from moving by offering free tools, tips and tricks and referral of service providers that you can trust. MovingWaldo is everything moving under the same roof!
How are storage units and facilities selected?
Our network of storage partners is carefully built based on professionalism, quality of facilities and services, awards and social proofs from customers. We care to help you through the maze of information the web provides about this storage industry. You can trust the companies listed here to store your belongings safely!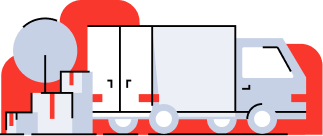 Are you a good storage company?
4.8 stars based on 103 reviews from around the web

With approximately 225 locations in three countries, StorageMart began with a single store in Columbia, MO and is now the largest privately-owned, family-operated storage company in the world. Dedicated to providing clean, well-lit storage units, and friendly customer service, StorageMart is led by the Burnam family, which has been in the storage industry for four generations. Through the "Store it Forward" charitable giving program, StorageMart gives back to the many communities it calls home.
Services offered in Windsor
Drive-Up Units

Multiple Loading Bays

Climate Controlled

Gated Access

Ground Floor Access

Prices and availability for 5×5, 5X10, 10X10, 10X15, and 10X20 all unit sizes available on their website, or call them to speak to a storage expert.
Offers various promotions, including a free month discount

*

Save time and money by renting online

Award winning 24/7 customer service

Wide variety of storage unit sizes

Month-to-month leases


Online account management
Prices and promotions may vary by location

Popular unit sizes often rent quickly


Amenities change by location
Why Should I Choose this Storage Company?
This storage company prides itself on customer service and it has the national recognition to back it up. Awarded Newsweek's Best Customer Service Company, StorageMart offers convenient, 24/7 access to friendly self storage experts who are always ready to help you.
1577 Lauzon Rd, Windsor, ON N8S 3N4
4.0 stars based on 70 reviews from around the web
Guardian Storage is a conveniently located and locally run storage facility that offers a plethora of different storage options. This makes the perfect for businesses, personal customers and pretty much everyone else. Guardian Storage provides reasonably priced units and a host of different amenities, ensuring that they are an excellent choice for people seeking a modern storage unit in the Windsor area. 
Services offered in Windsor
Mailboxes
Indoor Storage
True Climate Control
Drive Up Access Units
Outdoor Vehicle Parking
Portable Storage
Business Solutions
Online Auctions
Annual Garage Sale
Packing and Moving Supplies
5×5 – $88 + taxes
10×10 – $165 + taxes
4.7 stars based on 77 reviews from around the web

Access Storage runs storage facilities across the entire of Canada, earning a good reputation for price, convenience and security. They are an excellent choice for people seeking a temporary storage solution, as they charge by the week, as opposed to monthly and have a good range of amenities, including 24/hour access. Despite the Windsor facility not having been open long, Access Storage have a good rating in their many other facilities and we assume that this one will be no different. If you are looking for a nationally recognized storage solution, then Access may just be the perfect one for you.
Services offered in Windsor
Residential Storage
Commercial Storage
Portable Storage
4.6 stars based on 191 reviews from around the web
Price Self Storage is a Windsor storage facility that provides reasonably priced storage solutions in a decent location. They believe in exceptional customer service and their friendly team endeavor to help their customers with all their storage needs, which when coupled with the cleanliness of the facility and the good security provisions, makes them a good choice for people seeking a storage solution in the Windsor area.
Services offered in Windsor
Packing Supplies
Security Monitoring
Clean Facility
5×5 -$75.95 + tax
10×10 – $150.95 + tax
694 Cameron Ave. Windsor, Ontario N9B 1Z1 – Visit their website to find out all Price Self Storage locations.
4.9 stars based on 83 reviews from around the web
The Storage Box offers portable storage solutions that are perfect for busy people with busy lives. They will deliver one of their well-designed storage containers to your door, allow you to pack it at your own pace and then store it in their secure storage facility, then when you need your possessions back, simply phone them and they will deliver it back to your house. If you are looking for a convenient portable storage solution, then the Storage Box may be ideal for you. 
Services offered in Windsor
Portable
Cost-Effective & Convenient
Secure
Easy Access
Moving is often synonymous of stress, long administrative tasks and a significant waste of time and money. MovingWaldo helps you solve all these problems in just a few clicks! After some shameless self-promotion, we invite you to discover our free moving tools available to all.
Update your address on all your accounts

Connect the Internet, TV and phone.

Secure home and auto insurance

Find resources, checklists and more.
We bring together more than 700 organizations across Canada with a single and simplified form.
Other Storage companies in Ontario
Frequently Asked Questions about Storage in Windsor
How much does it cost to store my belongings?
The cost of storage varies wildly depending on the type of storage, size required and the location. It can cost from a few dollars a month to store specific items, up to hundreds of dollars per month to store a whole apartment in a temperature regulated environment.
For example, if you need to store all your belongings for a month until your new home is ready, you can budget between 220$ up to 600$ for a 3 bedroom apartment. You can find more price ranges on our full article about the cost of storage here.
How much does it cost to store:

A bike: 10$ per month
A set of tires: 20$ per month
A sofa: 30-40$ per month
4 appliances: 100$ per month
These are only approximate prices. Prices may vary depending on many factors.
Should I rent a self-storage unit or use a valet storage to store my belongings between two moves?
If your new home is not quite ready and you need to store your belongings for a period of time, there are different options for you. Some companies will offer to pick up your belongings at your current location, then bring it to your new home only when it is ready. They will charge you storage costs on a monthly basis until they deliver your belongings to your new residence. The benefit of this solution is that most of these companies will charge you for a single move. If you decide to rent a self-storage unit, you may have to pay to get your belongings there, then hire movers again to bring it to your new home.
What to look for in a storage unit?
There are many things to consider in the selection of a storage unit, including:
Size: do you need a large storage unit or only to store a specific item?
Temperature regulation : is it necessary?
Location: does it need to be close to your home?
Access: do you need 24h access?
Frequency: do you need to go often?
Security
Insurance: do you need insurance for your items?
Valet service: do you need help to move your belongings?
Does my home insurance cover my belongings in storage?
If you have a home insurance policy, you are likely to be insured for your belongings kept in a storage unit. This said, the insurance might only cover your belongings in the storage unit for 90 days, after which you would need a separate insurance. Insurance for storage units can usually be purchased with the company itself. 
Will I be able to access my belongings at all times?
This will depend on the storage company. Some self-storage units have 24/7 access, while others have hours of business. If you go with a valet service storage company, you might need to plan in advance to have your items brought back to you.
Can I store anything in a storage unit?
Items prohibited in a storage unit are usually:
Anything inflammable or explosive
Firearms, weapons or ammunition
Perishable food
Plants
Animals of any kind
If it doesn't feel right, it is probably wrong!
How much does it cost to store:
A bike: 10$ per month
A set of tires: 20$ per month
A sofa: 30-40$ per month
4 appliances: 100$ per month
Share this article on social media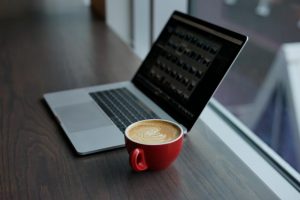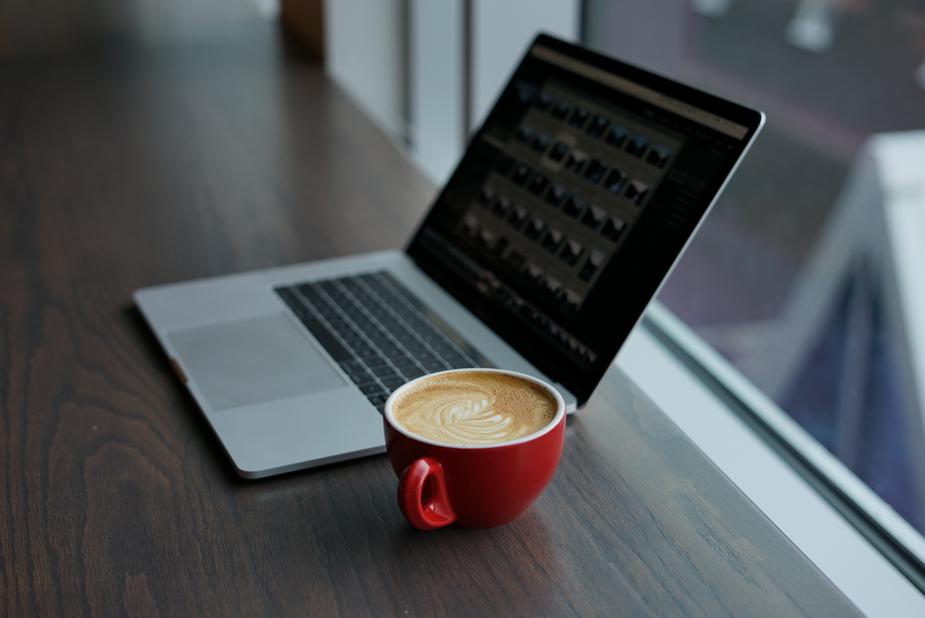 Internet Service Providers
Telecommunication is one of the most critical industries in our society. Today due to the advantages that are taking place in technology, we are connected more than ever. And we are staying connecting by using different services like the Internet, phones and more.
Read more »
Check out MovingWaldo's free moving platform and find everything you need for your move. No sign up required!