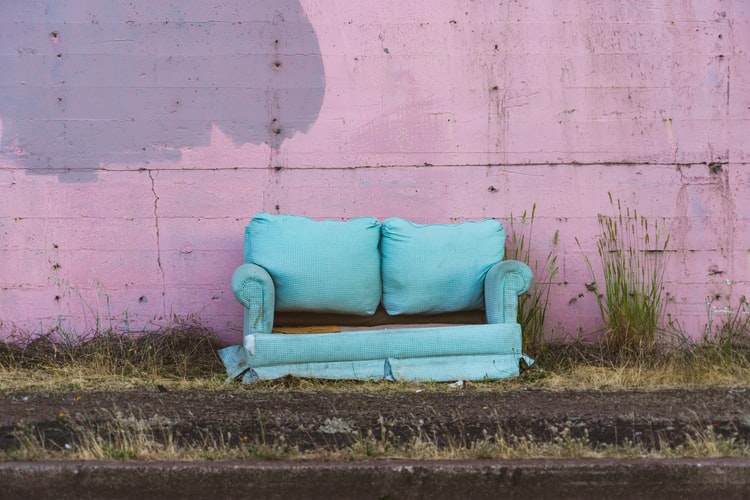 Best Junk Removal Services Companies in Canada - Find the perfect junk removal company for you.
No matter how hard you try, junk is always going to accumulate in your home. Whether it's broken appliances or items that you no longer use, sometimes you just need to let go of them. Junk removal services are here to help you declutter your life, by taking the stress out of this process for you. All you need to do is book a time, and they will come and collect everything you no longer want. You don't even need to worry about sending items to be recycled, as all of the best companies do this anyway. All you need to do is stack everything together in an easy-to-reach location, and let the company do the rest.
Here are four of the best junk removal services in Canada:
MovingWaldo's list of the best junk removal companies in Canada - Remove junk, rubbish and garbage in a few clicks!
MovingWaldo is a technology company that specializes in simplifying the moving process for individuals and families. Our comprehensive suite of services includes booking trustworthy movers, comparing internet plans, and automating administrative tasks, which can save users hours of paperwork.
How are junk removal companies selected?
Our network of movers you can trust is carefully built based on professionalism, years of experience, accreditation, awards and social proofs from customers. We care to help you through the maze of information the web provides about this unique industry. You can trust the junk removal companies listed here!
Are you a good junk removal company?
4.2 stars based on +951 reviews from around the web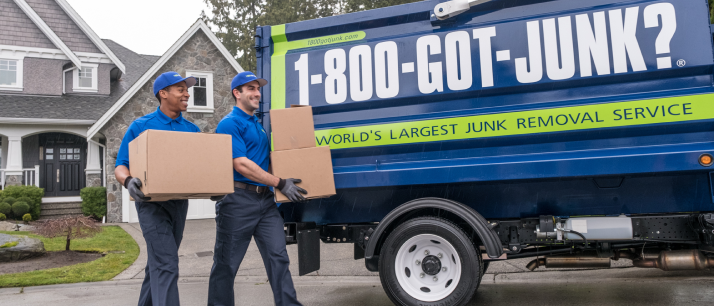 1-800-GOT-JUNK? is the world's largest junk removal service, operating in over 200 locations across three countries. This business began in 1989, in Vancouver, BC, and has continued to grow and thrive. Not only does 1-800-GOT-JUNK? offer full-service junk removal, but they will also tidy the area afterwards and make sure your junk is disposed of responsibly.  
Locations of 1-800-GOT-JUNK? in Canada
Alberta
Calgary-Edmonton
British Columbia
Abbotsford-Fraser Valley
Kelowna-Nanaimo
Vancouver-Victoria
Manitoba
Winnipeg
Nova Scotia
Halifax
Ontario
Barrie-Hamilton-Kingston
Kitchener-Waterloo-London
Ottawa-St. Catharines-Toronto
Saskatchewan
Regina-Saskatoon
Quebec
Montreal-Quebec
Price is based on estimate
For 1-800-GOT-JUNK?, pricing is determined based on how much space your junk takes up in their truck. You can find out the cost of your junk removal service by booking a free no-obligation estimate over the phone or online.  In order to book online, you can simply click "Book an Appointment" at the top of the website, fill in what you want to be removed, along with any relevant location information, and the company will get back to you with your booking confirmation. You will find out the exact price when their truck team shows up to do a free no-obligation estimate and can accurately see the amount of junk you have to be removed. 
Canada, United States, Australia
1-800-GOT-JUNK? offers promotions
Customers can sign up to receive notifications for promotions when they occur, such as $10 off your removal
They offer 24/7 customer service
They also offer other services
Including commercial cleanouts and emergency disaster debris removal
They donate and recycle waste whenever possible
They do not offer non-obligatory quotes for their services online
You can only book a free no-obligation estimate online, and then find out the exact price during the in person estimate.
Why choose this junk removal service?
1-800-GOT-JUNK? is one of the most established junk removal services in the world, and they are always happy to help. They will call you 15-30 minutes before your scheduled appointment window so you know when to expect them. When they arrive all you have to do is point to the items you want removed and they'll haul them away safely and efficiently. They are happy to provide commercial and residential services – proving no job is too big or too small. 
One of the only downsides to choosing this business is that it will be somewhat of a process for you to find out their pricing. They do not offer examples of their price range, and there is no option to get a personalized quote, only to book. Although you can easily find out how much the services will cost over the phone, many people would not consider this a convenient option. 
4.7 stars based on 197 reviews from around the web

Created in 2003, JustJunk was designed to fill a gap in the market. Founder Mike Thorne noticed that there are many people with a need for waste removal, who don't have the means or the time to do it themselves. Since its inception, the company has exploded across the country, offering junk removal of almost everything that isn't hazardous waste, for commercial and individual customers.
Locations of JustJunk in Canada
JustJunk services a wide range of cities in the following provinces:
Alberta
British Columbia
Manitoba
Nova Scotia
Ontario
If you are in one of these regions and you want to see if they service your city or town, you can find a full list on the website. Simply click on the "Locations" webpage, and then select the drop-down menu for your province, for all of the eligible locations. If you click on your city, you are then directed to a specific page where you can book.
| | |
| --- | --- |
| Size* | Cost |
| Minimum load | $119 (minimum) |
| 1/8 load | $169 |
| 1/6 load | $209 |
| 1/4 load | $279 |
| 1/2 load | $439 |
| 3/4 load | $579 |
| Full load | $639 |
*Load sizes for this company are determined by how much space they take up in their truck. The website gives you a helpful visual indicator, showing you what kind of load is equivalent to each price point. If you are unsure of how large your load of junk is, JustJunk will provide you with a free, no-obligation estimate for your junk when they first arrive.
Alberta, British Columbia, Manitoba, Nova Scotia, Ontario
Customers who place their junk in a convenient spot like the driveway or curb can receive a 10% discount (discount must be selected at time of booking)
They offer a lowest price guarantee
If you can find a written quote cheaper than JustJunk's for the same service, they will beat it by 5%
They service a large number of locations
They offer residential and commercial services
They don't offer any other services
Why choose this junk removal service?
Based on the hundreds of positive reviews left by previous customers, it appears as though you would be in good hands if you chose to go with JustJunk. The company prides itself on its efficiency and excellence, promising to come within a two-hour window that you can specify, and ringing half an hour before they arrive. Where possible, JustJunk will recycle your waste, making them a great eco option. They also promise the lowest prices possible in the Toronto region and are willing to match any cheaper quotes you may find elsewhere. 
Another major draw to JustJunk is the fact that they offer their services across Canada, and they can take commercial as well as residential waste. They offer an extensive list on their website detailing all of the types of trash that they can collect so that you can be sure all your waste will be taken care of.
5 stars based on 61 reviews from around the web

About Canada Junk Removal
Canada Junk is a relatively new junk removal site, but this should not stop you from considering their services. Although they are new, they are already beginning to build up a solid reputation from satisfied clients. Not only do they offer junk removal, but they can also help with hoarding problems, demolitions, hot tub and piano removals, as well as commercial needs. This company operates solely within the Ontario province, but they have a wide range of locations within this region.
Locations of Canada Junk Removal
Ontario
Richmond Hill
Scarborough-Markham
Mississauga-Collingwood
Aurora-Ajax-Cambridge
Barrie-Newmarket-Oakville
Pickering-Whitby-Windsor
| | |
| --- | --- |
| Size* | Cost |
| 1/16 | $98 |
| 1/8 | $148 |
| 1/4 | $258 |
| 1/2 | $398 |
| 3/4 | $458 |
| Full truck | $536 |
* The size of your junk load is in relation to their standard truck size, 10' x 8' x 5'. When looking online at the pricing schedule, Canada Junk gives an example of each size option, so that you have some kind of accurate idea of what you will be paying for.
Cheaper than some alternatives
They recycle waste wherever possible
They offer extra services as well as junk removal
Including demolitions and clean-outs
A percentage of their earnings goes directly towards local non-profit organizations
They only service locations within the Ontario province
Why choose this junk removal service?
Canada Junk is swiftly becoming one of the more successful junk removal services operating in the country. Not only do they offer junk removal, but they are capable of a whole range of complementary services, making your life so much easier. The company is capable of handling all residential and commercial jobs, getting rid of your junk fast so that you can focus on more important things. Positive reviews suggest that this really is a great choice, and they are cheaper than some of the other high-quality services that are available.
This service may also appeal to customers who love to support their local communities. Canada Junk has pledged that a portion of all the money they receive will be given back to the community, into various non-profit organizations. Canada Junk also recycles waste where possible, presenting itself as an eco-friendly option that is helping as much as it can.
One of the only downsides to this company is that currently, they only offer services in the Ontario province. While this region is thoroughly covered, nowhere else in Canada is. This is a great choice if you fall within their serviced region, but for those outside of it, you will need to look elsewhere.
4.9 stars based on 87 reviews from around the web

Joey's Junk is one of the best junk removal services located in Vancouver. They have expanded to offer their services throughout the British Columbia province, but that is as far as they can reach, at the moment. No job is too big or too small for this company, who will come and pick up single items for you, as well as junk from commercial construction sites or offices.
Locations of Joey's Junk in Canada
British Columbia
Burnaby-Coquitlam-Delta
Ladner-New Westminster
North Vancouver-Port Coquitlam
Port Moody-Richmond
Surrey-Tsawwassen
Vancouver-West Vancouver
White Rock
| | |
| --- | --- |
| Size** | Cost |
| Single item (must be recyclable) | $39 |
| 1/4 truck | $150 |
| 1/2 truck | $300 |
| 3/4 truck | $450 |
| Full truck | $600 |
* Joey's Junk also have specific surcharges for certain items to cover the recycling charge:
Tires ($10 each)
Mattress/box spring/futon ($40 each)
If any items are upstairs or otherwise require extra in-unit labor, costs will range from $30 to $120 depending on the situation
** This sizing schedule is based on a truck with the dimensions (12' x 8' x 5')
They offer options for removal of single objects
They offer residential and commercial services
They recycle where possible
They donate used goods to local charities when possible
They only service the British Columbia province
Relatively small number of customer reviews
Why choose this junk removal service?
If you are looking for a no-fuss company that can come and remove your junk, Joey's Junk might be the solution you need. This company offers waste removal services, starting as small as a single item, and getting as big as full-scale commercial projects. One of the major benefits of this company is the fact that they are willing to pick up and dispose of singular items. You don't need to pay a high price for lots of truck room only to throw away a bed, you can just pay exactly for the services you need. This makes it a favorable choice for those who don't have much to throw away but still want it gone.
The list of junk materials that Joey's Junk can dispose of is long and includes construction and office materials, as well as more general home waste. The company tries to be as socially responsible as possible, by donating used goods when they can, and recycling everything else that can be recycled. This helps to drastically reduce the amount of waste going into landfills, making it a great eco-friendly choice.
Perhaps one of the only downsides to this excellent company is the fact that they only service the greater Vancouver area, and other parts of British Columbia. Therefore it's a great choice for locals, but not on a national level.
Share this article on social media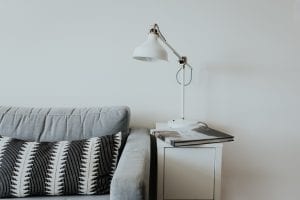 Moving tips
If you have ever moved home or even rearranged your living room, you will know what a challenge it can be to move a sofa or sofa bed, especially when stairs are involved! MovingWaldo excels itself in having the know-how in moving even the most difficult items, whether or not you decide to hire a professional to help you. If you decide to go it alone, we can help you every step of the way in moving your sofa or sofa bed. Likewise, if you need to move your sofa through a window, down the stairs, or through a narrow space, our expert step-by-step guide will ensure that your sofa is in its new place as soon and as efficiently as possible. Sofa so good? (Sorry, I couldn't resist a pun!).
Read more »