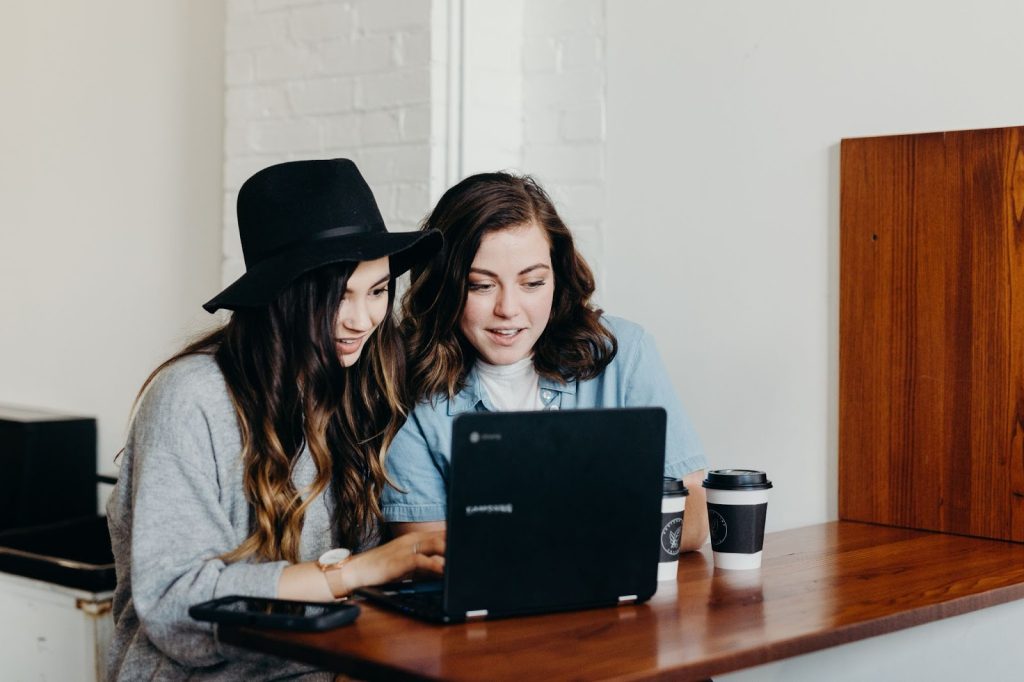 Tenant Moving Checklist: What to Do When Moving Out of Your Apartment
Thinking of moving out of your current rental unit soon? As a tenant, there are many things you need to consider before moving out. From planning how you'll get everything out to getting back your security deposit, there's so much to keep in mind! Moving out as a tenant isn't as simple as some people may think it is, which is why we have a complete tenant moving checklist so you don't forget anything when moving out and into your new unit.
Timely Moving Out Reminders
Booking trustworthy movers starts here
Compare multiple moving quotes calculated across the same metrics
Find a place to rent

: Start looking online early, so there's less competition and you can score your dream place. 

Determine a moving date

: Aiming for a moving date is helpful as it will allow you to plan accordingly. However, your moving date may fluctuate because, for example, of the time set for the new tenants to move in. 

Start decluttering

: Declutter by selling online or by donating to a

charitable organization

. 

Carefully read and understand the lease agreement

: Carefully reading and

understanding the lease agreement

will allow you to prevent unexpected responsibilities and obligations. 

Ask your potential landlord some questions before signing the lease.
Questions to ask your potential landlord
(that may not be in the rental contract) 
Is there a security deposit? If so, how much is it and is it refundable? 

Are there any consequences for breaking the lease early? 

How much do utilities typically cost in this size unit? 

What amenities are included in the building? 

Is there a grace period if I pay my rent late? 

What are the guest restrictions? 

Am I responsible for any type of maintenance at all?

Who do I go to if I need assistance with something?

Are the locks changed between tenants? 

What type of payment methods are accepted? 

What are some other general rules that aren't written in the rental agreement?
Decide on a moving method and book it

: Decide whether you want to book a

moving truck

, hire

reliable movers

or rent a

moving container

. Renting a moving truck is good if you're on a budget but requires a lot of time and effort. Hiring movers makes your move easier but is expensive. Renting a moving container is affordable if you have a lot of things, but you still have to load and unload it yourself.

Get tenant insurance

: Getting

tenant insurance

is an absolute must because your landlord's building insurance does not cover your personal belongings.

Start packing

: Start packing early to avoid last-minute

moving stress

. Start by packing the items you use the least in empty bins you already have around. 

Tell your landlord you're moving out:

To give the landlord time to find another tenant, telling your landlord that you're leaving at least 2 months before your lease is over, is recommended. This timeframe may vary depending on your province.
Repair damages

: The unit does not belong to you, so it is important that you fix any damages that occurred during your stay or you may be charged. 

Change your address

:

Changing your address

at least one month before moving will avoid delays when it comes to essential services. 

Set up mail forwarding

: (if necessary) Setting up

mail forwarding with Canada Post

will allow you to receive all your mail (excluding packages) at your new address without having to constantly go back and forth with the new tenant of your previous place. 

Transfer your utilities and Internet

: Transfer your utilities like your

electricity

and your

Internet & TV

in advance to avoid service delays. 

Get moving supplies

: Get all the moving supplies you need in the form of

moving kits

to simplify your move.

Sell or donate the things you don't need

: Sell or donate what you don't need so you have less to transport to your new place.

Prepare and show important proofs if requested by the landlord or the property management service
Proofs your new landlord may need before you move in
Proof of utility set up (internet, energy)

Paid deposit for the keys

A valid ID

Proof of elevator booking on moving day 

Proof of tenant insurance
Call to confirm your moving method (movers, moving truck rental or moving container)

: Confirm with them by calling at least a week before. 

Gather important documents in a secure location

: Gather your important documents in a secure and accessible location to prevent them from getting lost or damaged.

Disassemble your furniture

: Start disassembling what you use the least and go from there.
Defrost your fridge and freezer

: It's important to defrost your

fridge and freezer

24 hours before to prevent damages and messes. 

Clean your unit

: Clean your unit so it's just like the way it was when you first arrived. 

Clear pathways and protect the floor in case of bad weather

: Clearing the pathways will make your move more efficient and protecting the floors in case of bad weather like snow or rain will prevent you from slipping and getting hurt.

Withdraw some cash for the security deposit or to tip movers

: Withdraw some cash in advance so you have one less task to do on moving day.

Prepare a bag with all the small basic necessities for moving day

: Having a bag with the basic necessary personal items you'll need on moving day is more practical than digging through boxes for your things.
Make sure you didn't leave anything behind

: To avoid losing your belongings, double-check the unit before leaving to make sure nothing is left behind.

Get the keys and get the security deposit back

: If your contract entitles you to get your security deposit back, ask your landlord to give it back to you. It's also important to return the keys on time so the new tenants can start moving in.

Inspect your new place and take pictures

: Inspect your new place and take pictures of any damages so you aren't accused of them. Tell your new landlord immediately. 

Take all the boxes to the right rooms

: Take all the boxes to the right rooms to fasten your unpacking process.

Open the boxes with essential items first

: Only open up essential items on the first day so you can properly unpack your things when you have more time in the week ahead. 

Set up essentials for your children and pets

: (if applicable) Set up essential items for children and pets so they immediately feel comfortable in their new environment.

Briefly clean essential areas

: Briefly clean the essential areas like bedrooms, bathrooms, and countertops to avoid the spread of germs in the areas you'll spend the most time in on the first day.
Clean the rest of the unit

: Clean the rest of the unit thoroughly so you can begin unpacking the rest of your things. No time or desire to clean yourself? Hire a

professional cleaning company

that offers move-in cleaning services. They can even clean your new place before your moving day if possible.

Set up things in order of importance

: Set up your things in order of what is used the most.

Meet your new neighbours: Meet your new neighbours so you can get off on the right foot immediately.
FAQ - Frequently Asked Questions Related to Moving as a Tenant
How much is a security deposit?
In most provinces, a security deposit is usually equal to one month or half a month's rent.
What is a verbal lease agreement?
A verbal lease agreement is an oral contract. This is a legally binding contract between the tenant(s) and the landlord(s). It is made up of conversations on how much the rent is, when it is due, and other conversations concerning the rental process. Although verbal lease agreements are easy and straightforward, they have many drawbacks. Verbal lease agreements can easily be manipulated by one of the involved parties because there is no written document to reference. The terms may become unclear and the details blurry because there is no hard copy to refer to in the case of a misunderstanding. Therefore while a verbal lease agreement is legally binding in all provinces, it is strongly advised that you opt for written lease agreements and specify so on your rental application form.
Can a landlord refuse to renew a lease?
A landlord can refuse to renew a lease under some circumstances. They vary between provinces.
In Ontario

, landlords can refuse to renew a lease for the following reasons.

If the landlord or the landlord's immediate family member has to move into the rental unit.

The landlord has to perform a major renovation. 

The tenant doesn't pay rent, damages the unit, disturbs other tenants, or commits an illegal act. 

The landlord wants to demolish the property.

The tenant sublet the apartment to an unauthorized occupant.
For more information regarding the refusal to renew leases in Ontario, please refer to The Residential Tenancies Act. 
In Quebec

, leases are automatically renewed and so landlords can

only

refuse to renew a lease if they or an immediate family member has to move into the rental unit. The landlord must inform the tenant 6 months in advance for fixed-term leases and 1 month in advance for leases of 6 months or less. 
For more information regarding the refusal to renew leases in Quebec, please refer to Quebec's Rights and Obligations of the Lessor and Lessee. 
In

British Columbia

, landlords can refuse to renew a lease if the tenant isn't paying rent, for personal use of property, for a major renovation, for conversion of manufactured home park, and if the tenant doesn't qualify for subsidized housing.

In

Alberta

, landlords can refuse to renew a lease if the agreement was breached and for prescribed reasons.

In

Manitoba

, landlords can refuse to renew a lease for any of the reasons laid out in the local legislation.

In

Saskatchewan

, landlords can refuse to renew a lease for any of the prescribed reasons in the local legislation.

In

Nova Scotia

, tenants with periodic term leases cannot have their lease terminated unless the landlord has a valid reason.

In

New Brunswick

, landlords can refuse to renew a lease if they want to use the unit personally, renovate, or use the unit for another purpose that is not residential.

In Newfoundland and Labrador, landlords can refuse to renew a lease if the rent is 15 days late, the unit is abandoned/uninhabited, a material breach has occurred, or the tenant interferes with the peaceful enjoyment of other tenants.
What are the reasons a landlord can evict a tenant?
A landlord may want to evict a tenant due to the following reasons:
Repeatedly being late on rent

Not paying rent

Breaking one or more of the rental agreement terms

Carrying out illegal activities on the property

Compromising the safety and security of others in the building

Causing unnecessary disturbance to the neighbours

Overcrowding the apartment or subletting the apartment without written consent

The building is undergoing renovations

There is a demolition plan for the rental unit

Destroying or causing damages to the rental unit

The landlord has decided to sell the property
*Note that these are not valid reasons for evicting a tenant, these are common reasons. Check with the regulations in your area to know which ones are valid.
After checking off everything from your tenant checklist, you can finally sit back and enjoy your new place. Always remember to consider your noise levels and to keep common areas clean while being friendly with your neighbours. Need the full checklist that includes everything you need to bring with you to your new place? Download the printable tenant moving checklist.
Share this article on social media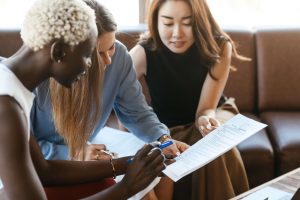 Legal & Insurance
A Guide To Understanding Lease and Rental Agreements in Canada Agreements are the backbone of any professional transaction. When renting an apartment, house or even a workspace, the lease agreement is arguably the most important step
Read more »