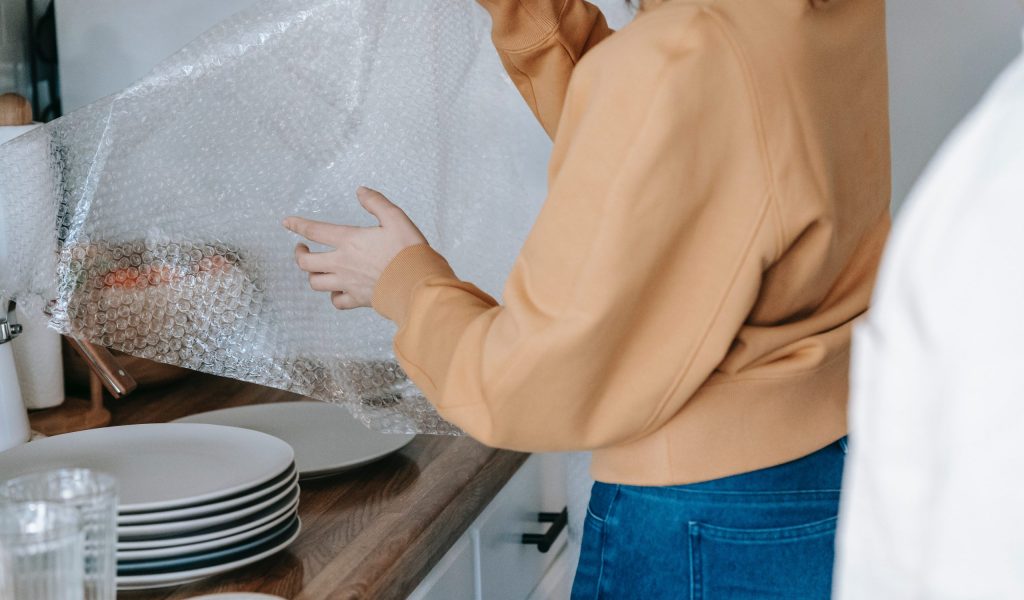 How to Pack Dishes for Moving: A Step by Step Guide
Worried about losing your favourite plates, saucers, and fragile dishware while relocating? Take a deep breath and relax. Safeguarding dishes and glassware can be a nightmare when moving. One wrong maneuver by the moving truck or a shoddy packing layout is more than enough to crack or shatter your dishes and glassware into pieces. At MovingWaldo we know how packing fragile items can be tricky, which is why we are here to give you useful tips on how to pack dishes for moving.
Booking trustworthy movers starts here
Compare multiple moving quotes calculated across the same metrics
The Best Way to Pack Dishes for Moving
Step 1: Donate Dishes You Don't Need Anymore
Keeping unnecessary dishes and glassware can be counterproductive; you will end up incurring more truck rental fees and losing ample kitchen space that could be used to store other important things.
However, instead of tossing your excess kitchen items into the waste bin, you can put them to better use. Gifting them to friends or donating them to one of the best charitable organizations, for example, is an easy decluttering solution that makes you feel good.
Step 2: Assemble the needed moving materials
Most kitchen items are fragile, so you'll need packing paper, dish/moving boxes, markers, packing tape, and all the padding materials that you can find to wrap and protect your dishes and glassware from damage.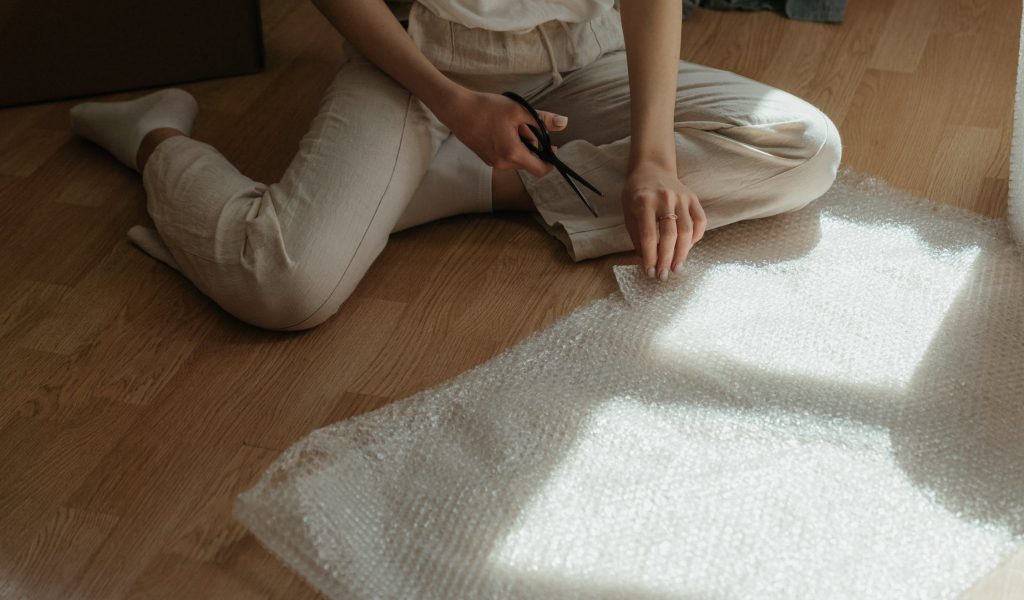 Step 3: Reinforce Your Boxes
Dishes can be heavy and fragile, so it is important to reinforce your moving boxes. You should secure your parcels with tape to make sure that your moving boxes will not break during your move. Therefore, the top and the bottom of your boxes should have double layers of tape. The side of your boxes could be tapped too if you think it's necessary, depending on the weight and quality of your moving boxes. Strong cardboard boxes are ideal for packing. You can order strong cardboard boxes with handles  on MovingWaldo SHOP. Not only will you be able to enjoy free shipping, but your order will be delivered to your home quickly and right to your door.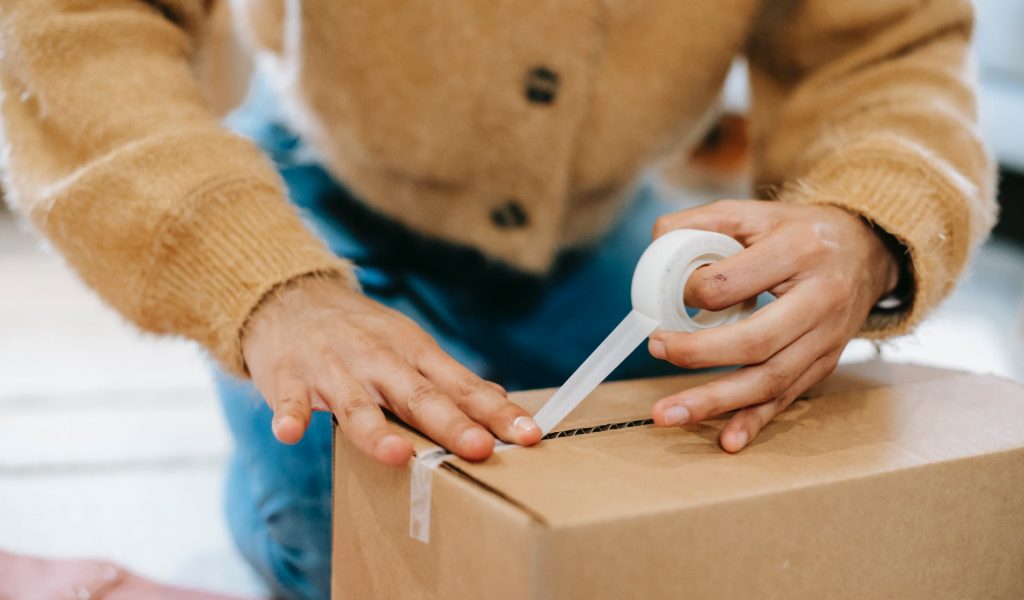 Step 4: Pack the Heaviest Dishes at the Bottom
Dishes are relatively fragile, but they can also be pretty heavy (when packed in bulk). When packing, put enough padding materials on the floor of the box, then arrange the dishes in a pyramid-style structure where the heaviest and largest dishes such as plates are placed at the bottom of the moving boxes or racks. This would help maintain balance and stability; smaller kitchen items can also be placed on stacked dishes.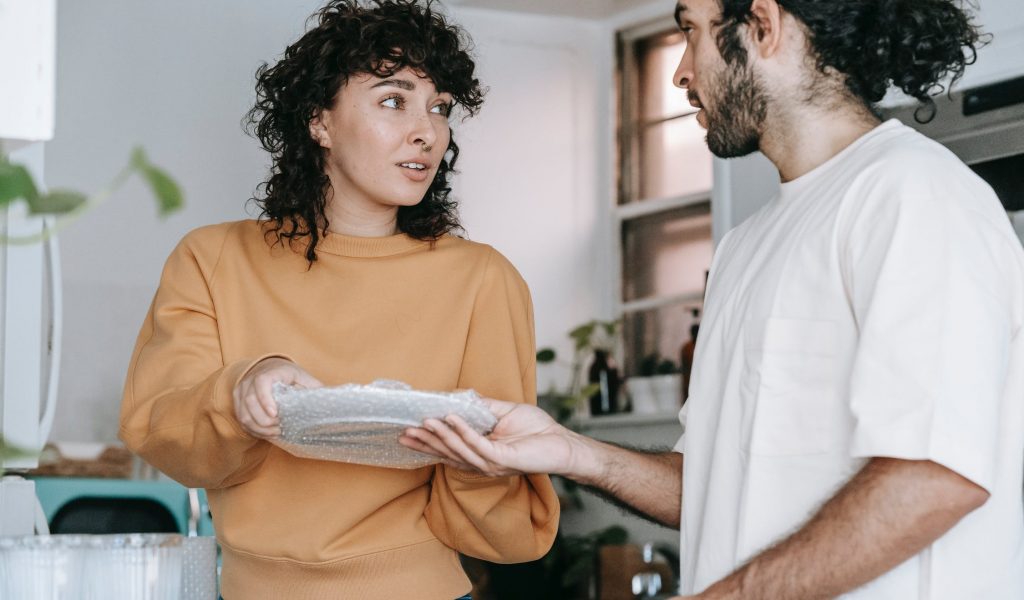 Step 5: Protect Dishes From Moving in the Box
Start by putting the heavy items at the bottom of the box. Then, before you close the box, there should be no empty space left. Fill up all the extra spaces to protect your dishes from moving in the box with crumpled paper, bubble wrap, towels, and linens.  You need to make sure that your plates are secured and can't move. The less space there is in the box, the less the dishes will move.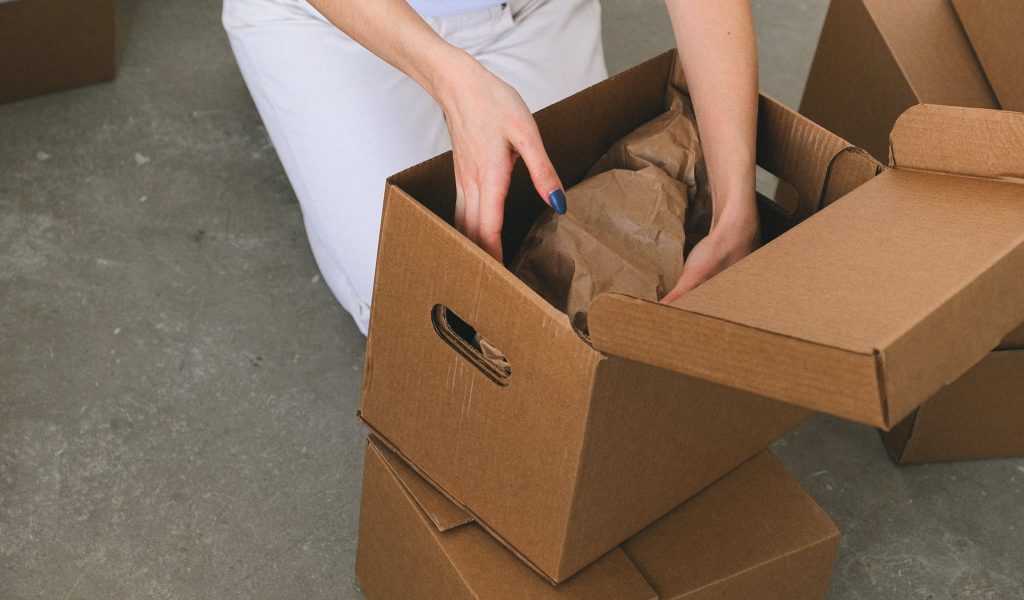 Step 6: Wrap All Your Dishes
While taking precautions against external factors that can cause damage, pay attention to the dishes themselves. Any collision between them will leave you with a mess to clear. To avoid this, lay a sheet of packing paper on a flat surface, put the first dish in the middle of the sheet, and enclose one end of the paper over it until the sheet completely wraps it. Place another dish on top of the first one and fold the other ends of the sheet to cover it. Continue this process until the number of wrapped plates reach four or five. Lastly, fold and tape multiple layers of packing paper around them, reducing the chances of damage.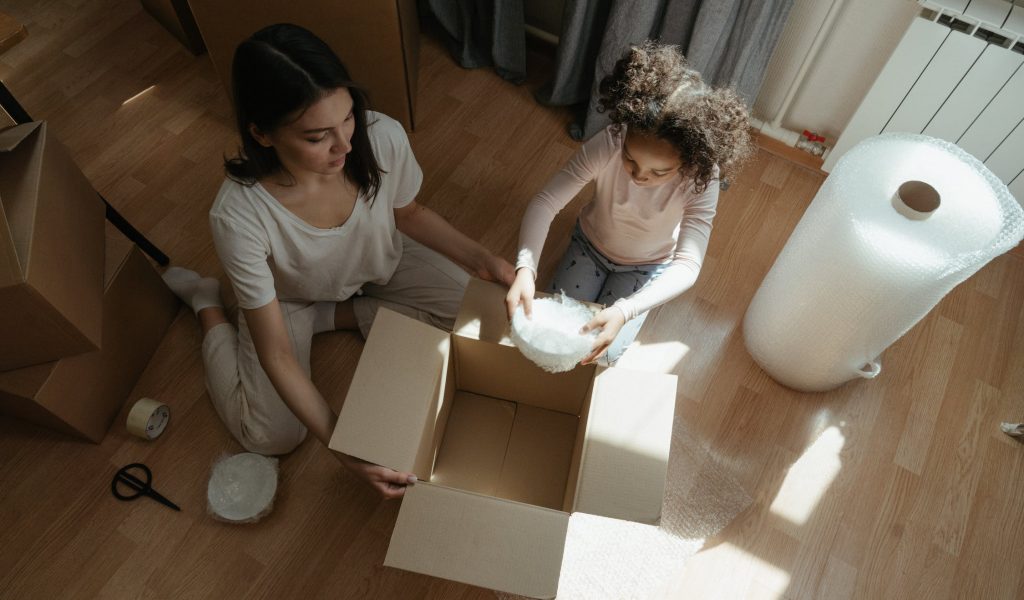 Step 7: Pack Bowls and Plates the Right Way
To wrap plates, it is advisable to spread packing papers on a table. Put the plate on the edge of the paper and wrap the sheet around it a couple of times. In the case of bowls, lay some of the sheets inside the opening as you cover the body. When you're done, tape the sheets and the box. Alternatively, you can choose to move your bowl and plates with a foam pouch. Simply fit the plate into the pouch and fill the extra holes with foam or any other padding materials. Then seal the box with tape.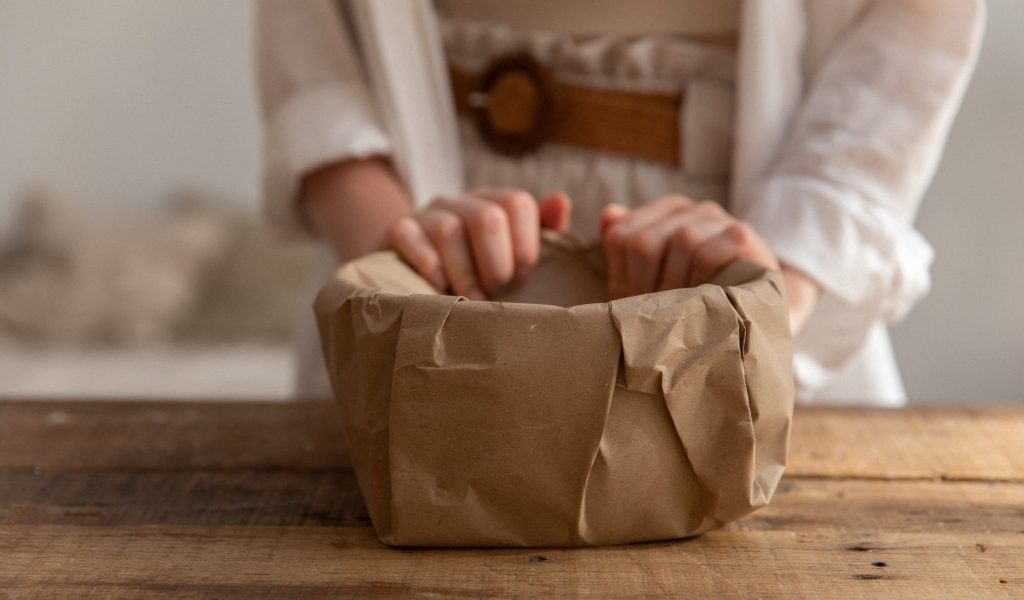 Step 8: Pack Cups, Mugs, and Glasses the Right Way
For Cups, Mugs, and Glasses, you'll need packing sheets or bubble cushions. Any of these should be wrapped around the items inside-out. Stock them in a box, add extra padding materials to cover any open space. Finally, shut the box and tape round severally until it becomes firm.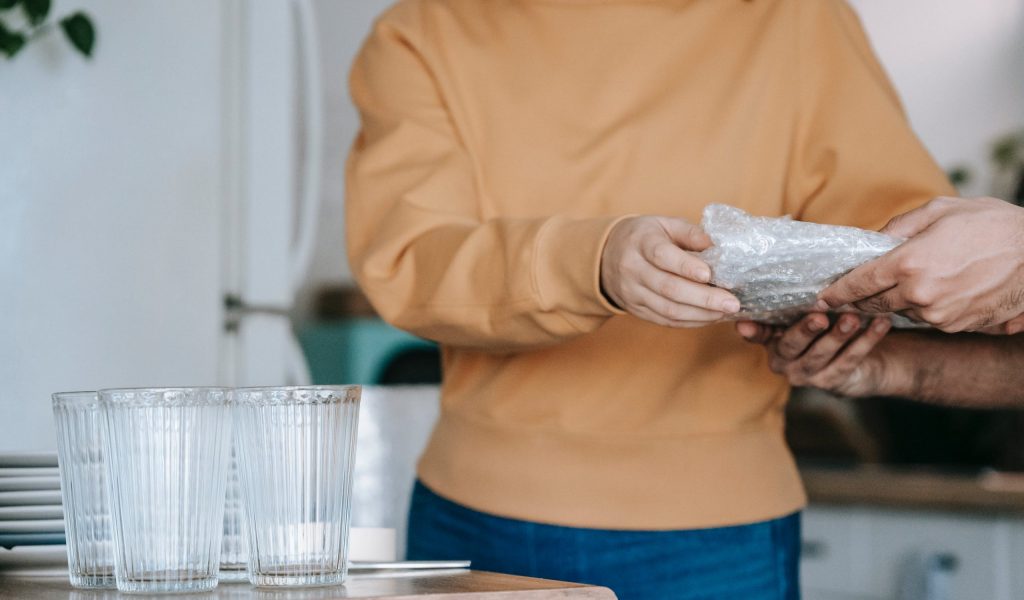 Step 9: Label, Label, Label
Labelling is the key for a smoother unpacking process.  In fact, the more you label, the more efficient your moving plan becomes. It begins with the little things, like packing and labelling your set of dishes, saucers, and even kitchen utensils.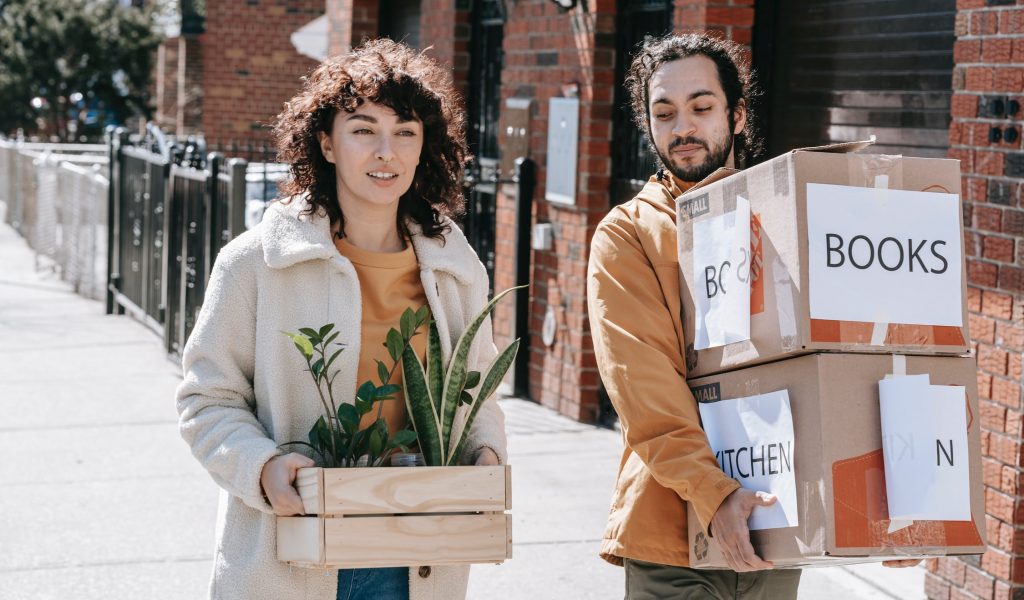 Handling fragile items like dishes and glassware can be tricky and going through the process comes with its own fair share of anxiety too. But you can get it done in the same way that any experienced professional will do by preparing adequately and applying our ideas on how to pack dishes for moving.  However, there are a lot of things involved in a moving process other than packing up dishes. To make your moving process easier, don't forget to check out our change of address platform where you can change your address with multiple providers simultaneously and for free!   
Share this article on social media