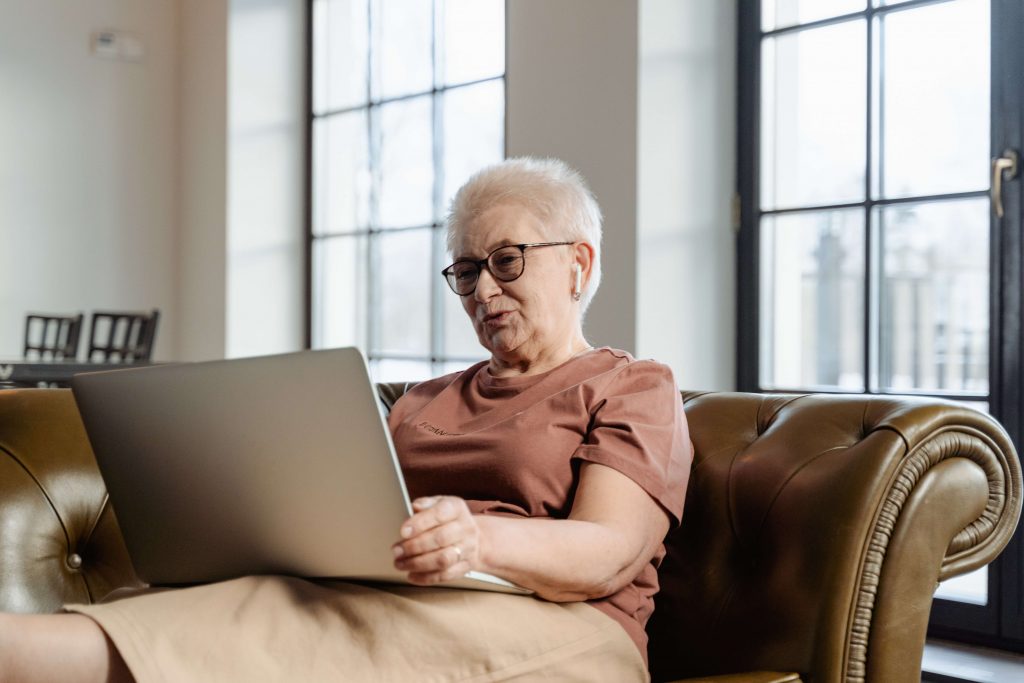 The Complete Guide to Downsizing for Seniors Moving to a Retirement Home
When a senior retires, they are either faced with wanting to move or having to move to a retirement home. Reasons why seniors move to a retirement home include wanting to be in a better financial position, not being able to take care of the home anymore or lots of work must be done on the home and they cannot afford it. Whether you're assisting a senior or you're a senior yourself, follow this senior retirement checklist for a smooth move towards the chosen retirement home.
A lot of emotions come up when starting to declutter all the things that have been accumulated during a lifetime! So, you may be asking yourself: When is a good time to downsize your home? The earlier you start the better. But the simple answer is whenever the time is right. Whenever you or the senior you're helping is ready. Whenever the idea strikes, start!
After choosing your retirement home, it's now time to prepare for the big move by sorting and labelling and your things. 
Get moving boxes that have handles

as they are easier to pick up. 

Order boxes online

from

MovingWaldo SHOP

with free shipping.

Avoid overfilling the boxes

or they'll break.

Label your boxes and items as you go so you know exactly where they're going.

For instance, put pink stickers on all the items that need to be picked up by the junk removal service and put orange stickers on everything you're donating.
Not up to packing at all? Most moving companies offer packing services at an additional cost. These will save you time and energy during the move. You can also hire a full-service downsizing company that will take care of everything from organizing the move to emotional support, decluttering, transporting, packing, and unpacking.
Items you're keeping and use daily
Identify What You're Moving Based on the Floor Plan
To know what you can bring and where it will be placed in your room, you'll need to refer to the retirement home's floor plan. Make sure you gather the exact measurements of every nook and cranny including your own furniture, so you know if your things will fit in advance. Always prioritize functionality in favor of anything else like decorating. 
Furniture to measure (length, depth, diagonal height):

couch, bookcase, wardrobe, bed, dresser, chairs, rugs, and decorative items. 
Room measurements to take: entire room, living room, dining room, kitchen, cabinet interior, bedroom, hallways, and doorways.
Determine What You Need Help Moving
Once you've decided on what you're keeping, you now need to determine what you need help moving out of your house and into the retirement home. 
Depending on how much stuff you have and how much effort you can put in, you need to decide whether you'll be hiring a full-service downsizing company, hiring movers who specialize in senior moving (senior discount may be available) or renting a moving truck.
Items to be used occasionally or that have sentimental value
If after sorting your things you've realized that there are some things you just can't get rid of, don't need daily, and don't have space for at the retirement home, it's time to think about storage options. Look for a storage facility that has temperature-controlled units, great reviews, various unit sizes and that is nearby the retirement home. You can always ask a friend or family member to pick something up for you or you can go yourself since it will be nearby.
Convenient storage options:
Valet Storage

is the most convenient option as they will pick up, transport, and store your things for you.

Self-Storage

is convenient if you have the energy to transport your belongings to the unit yourself and if you need to access them regularly.

Portable storage is the most affordable storage option, but it is only convenient if you don't need to access your things regularly.
Items that have no or little sentimental value and that deserve a second life
Donating what you can't bring along to the retirement home is a wonderful way to feel good about the things you're letting go. You can now imagine someone else enjoying the items that brought you joy for so many years. Some of the best charities to donate to will even come to your home and pick up your donations (call to ask first). Now is also the perfect time to gift to friends and family, the sentimental items you want to keep, but don't have room for at the retirement home.
Items with low sentimental value, but high monetary value
At this point in the downsizing process there are 2 things left: items in good condition that you don't want to keep and junk. There are a few ways you can sell the items in good condition:
Have a garage/yard sale

(check with city first)

Sell them on websites

like Facebook Marketplace, Kijiji, or Craigslist 

Post an ad

in the newspaper (quality items only)

Visit a pawn shop

to have them appraised
Items with no monetary and sentimental value to be recycled
What each person considers junk and trash is different based on their perception and usage of said item. So, how do you get rid of junk and trash? Think about the last time you used the item. Here's a tip: if the item has not been used in the last 2 years, get rid of it. Chances are you won't be needing it soon. Chances also are that it can easily be replaced if you did somehow need it in the future. 
Stuff you might consider to be junk and trash: 
Boxes and bags you keep aside to store things in

Wires belonging to electronics you no longer own

Instruction manuals to things that never broke

Old items kept even though you bought new versions of them

Damaged items

Seasonal decorations

Landline phone 

Old paint cans 

Leftover building material
Make getting rid of junk easier: Hire one of the best junk removal companies that will come directly to your home and pick up the junk. You won't have to lift a finger. Don't forget to recycle and donate what you consider not to be junk.
6. Move Out Cleaning (Optional)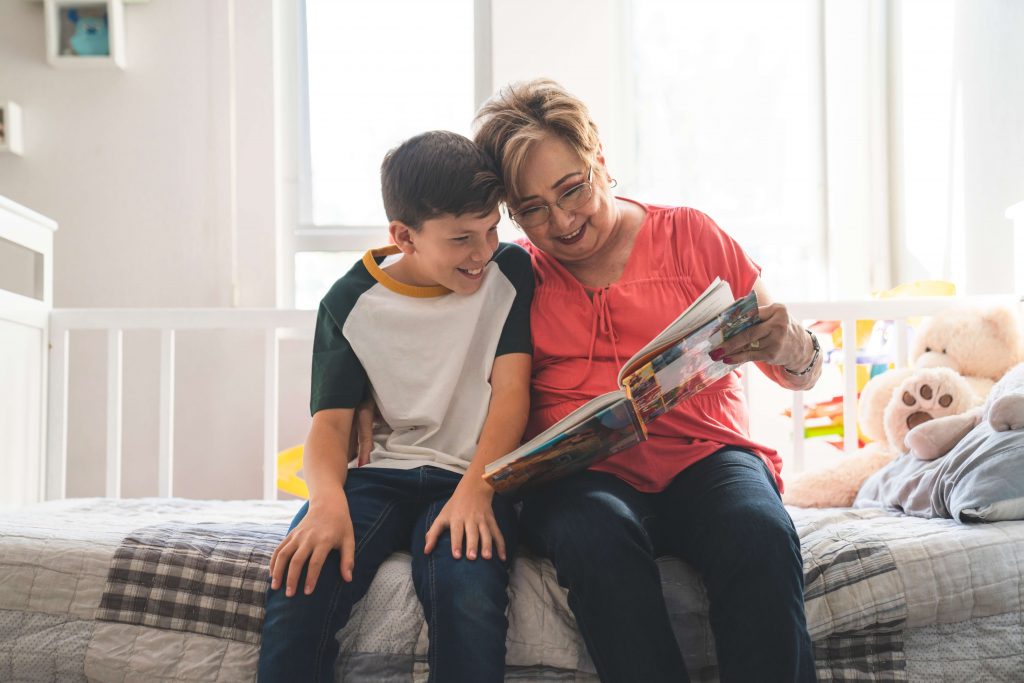 Tips for a Smooth Move to the Retirement Home
Start with the Big Stuff First
Starting the downsizing process with the big stuff first tricks the mind into thinking you're making progress. Once you're done with the big stuff, you'll spend less time worrying about downsizing the smaller things and accelerate the process by default! Big stuff doesn't only mean bigger things, but it also means areas in your house that hold A LOT of things or things that mean a lot to you. The big stuff is considered anything that can prevent you from moving forward whether it be due to its size or sentimental value.
Big stuff to consider downsizing:
Large and heavy objects (i.e. appliances & display cabinet)

Rooms with multiple items (i.e. kitchen & storage rooms)

Items holding emotional value 

Rooms that you spend the most time in
Digitize pictures, CDs, DVDs or have a book made from them.

Books are less thick than photo albums and take less space on shelves. 

Take pictures

of items you want to remember but can't keep.

Get rid of duplicates.

Do you really need two spatulas? 

Donate or give your fancy work clothes

that you don't use anymore. 

Every time you buy something new, get rid of something else

that is equivalent to its size/value. 

Finish the project you never got around to finishing.

If you like quilting and have tons of fabric lying around or if you've been saving wood in the shed to build that bookshelf and have no interest in pursuing the project, get rid of it!

Use every nook and cranny at the retirement home.

You can place those family vacation souvenirs on the corner of the window.
Once you have determined what you're selling, don't wait to much before selling it. If the item has not sold in time, you'll be stuck having to call the junk removal company again.

Settle into the retirement home in advance and leave at least one week leeway between your move and the junk removal + donation pickups. 
Pro tip when helping a senior downsize: don't give your own opinion on their items. Instead, state only true facts and the pros and cons of keeping/getting rid of said items. Keep emotion out of conversation to avoid inciting feelings of regret and anxiety.
Moving day is around the corner! Ensure you have adequate transport on moving day. Remember that getting emotional is okay and third parties should not get involved in decision-making. Take it one step at a time. If budget is not a question, hire professionals for all the necessary tasks (moving, packing, cleaning, junk removing) to speed up and simplify the move! If you need an handy reminder, print our senior downsizing checklist.
Share this article on social media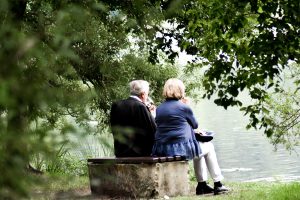 Daily Living
The Best Places to Retire in Ontario If you're coming close to retirement age, you might be thinking about where exactly you want to downsize and retire. People live near or in major cities because of
Read more »
Check out MovingWaldo's free moving platform and find everything you need for your move. No sign up required!