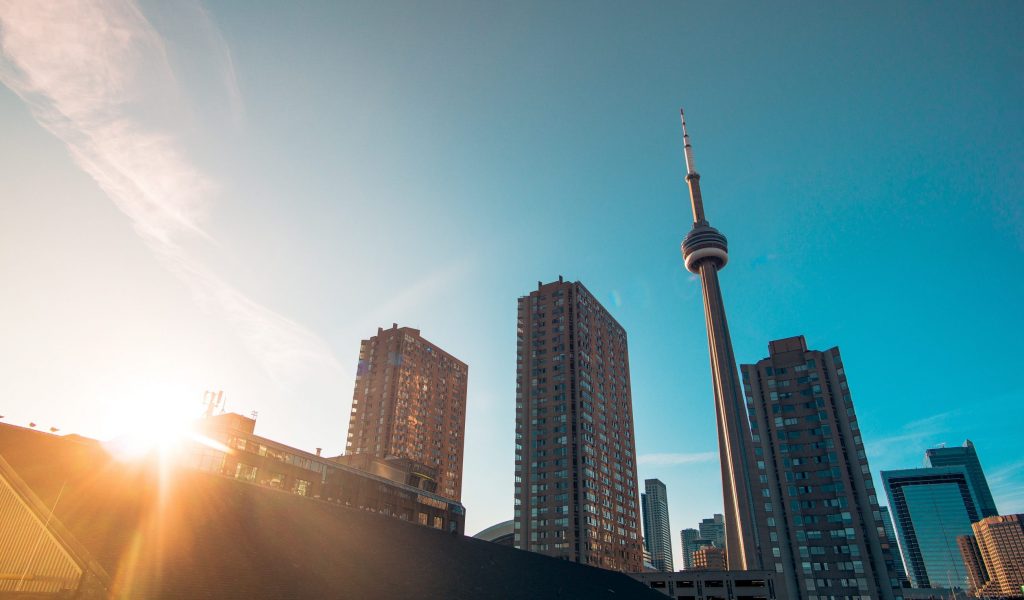 Everything You Must Know Before Moving from Montreal to Toronto
Located in the province of Quebec, Montreal is the second-most populous city in Canada. They say, if you are into history and culture, Montreal is mandatory on your list of places to visit… or live! Montreal offers everything a big city can offer in terms of culture and language being a bilingual city. There are a lot of art galleries, public libraries and theatre companies. But if your time has come to explore a new city, be sure to take care of all administrative tasks before moving. 
Toronto, meanwhile, is the most populous city in Canada, with over six million people. During the late 1800s, the city experienced several economic growths, where the Toronto Stock Exchange opened, and the railways grew. Being the largest city, you can expect skyscrapers as tall as 500 feet towering over while walking around. 
Moving from Montreal to Toronto
Booking trustworthy movers starts here
Compare multiple moving quotes calculated across the same metrics
Cost of Living: A Comparison between Montreal and Toronto
Expenses will be one of the essential things you need to consider before moving from Montreal to Toronto. We will make it easier for you to compare essential costs when moving to Toronto. From housing, insurance, provincial taxes, transportation, food, and communication, we've got you covered. Check out the list below. 
Looking at the table below, you see that the cost of living in Toronto is more expensive, being the biggest city. Housing, insurance, transportation, entertainment, and communication costs are higher in Toronto. However, Montreal imposes higher provincial taxes because of additional services offered by the provincial government to the residents. Even so, in the end, the cost of living in Montreal is cheaper than Toronto. 
Category

Montreal

Toronto

Housing

$1285 / Month

for a 1-bedroom apartment

$1708 / Month 

For a 1-bedroom apartment

Housing Utilities and Insurance

$160 / Month

$215 / Month

Transportation

$88.50 / Month  (STM)

$156 / Month (TCC Pass)

Car Insurance 

$717 / Year

$1528

Entertainment

$170 / Month

$230

Grocery Cost for 1 Person

$350 / Month

$283.60

Communication (Phone and Internet)

$65 

Unlimited talk, text, and data included

$80

Unlimited talk, text, and data included

Health and Fitness

$35 for the membership

$55 for the membership

Provincial Taxes

About 14.975%

About 13%
The Benefits of Moving to Toronto from Montreal
A bigger city calls for higher expenses. Toronto's housing rates are much higher than Montreal's. It does not look so bad until you compare the housing rates of the two cities.

Toronto has a fast-paced type of life with busy metropolitan areas. With its European heritage, Montreal takes a slightly slower pace compared to Toronto. 
Best Areas to Live in Toronto
Toronto has many different neighbourhoods to offer. All different, there is surely one that will chek all your boxes of criterias. Here are a few neighbourhood where you should live in Toronto.
The neighborhood is where single and young professionals normally live. This busy hub is only a close walk to famous shops, restaurants, and corporate headquarters. It is accessible to public transport, giving residents an easier way of commuting from their offices and back. 
The once-old factory buildings are now turned to modern cafes, bars, and lofts, giving this neighborhood a trendy vibe. You can find here start-up companies in media, technology, and design.
This is the most family-friendly neighborhood in Toronto that guarantees peace for families.  It is also the perfect place if you like vintage stores and independent boutiques.
This neighborhood is kid-friendly as it is close to the Allenby Public School. It's where most parents send their children to the French Immigration program. It features green lawns, a variety of trees, and recreational spaces within walking distance. 
Do I need to hire a Notary or a Real Estate Lawyer when buying a house or condo in Toronto? 
In Toronto (and Ontario as a whole), you must hire a Real Estate Lawyer when buying a house or condo and not a Notary. Typically, a Real Estate Lawyer will prepare property documents first; if you and the lawyer are in the same geographic area, you would sign the documents in front of the lawyer; otherwise, the lawyer will likely have you sign the documents in front of a Notary Public. Notary Publics will witness your signature, verify your identity, and administer oaths as necessary, but will not be the sole preparers of your property documents.
*Applicable to home buyers only 
Pros and Cons When Planning to Move from Montreal to Toronto
Toronto is ideal for people who seek to work and evolve in big corporate companies as there are many more head offices.

Toronto is multiculturally diverse, that no matter what your heritage is you can find someone who shares it. 
Housing is quite expensive. If you decide to share it with someone, some apartments tend to be smaller in size. 

You can expect congestion, traffic, and long commutes as more residents in Toronto forgo the convenience of private vehicles and use public transport instead. 

Not an ideal city for camping, hiking, and rock climbing enthusiasts. 
What are the Best Movers from Montreal to Toronto?
Moving to a bigger city requires not only packing your things in one go but also transporting them in one drive. You can either hire Montreal to Toronto moving companies to take care of the move or rent a moving truck if you want to do it by yourself. 
Some movers even offer full value moving coverage, packing, unpacking, loading, unloading, custom crates, short term-term, and long-term storage services. Most have online tracking so you can monitor your packages making it safe and convenient. 
It is recommended to choose a long-distance moving company with accreditations from organizations like the Canadian Movers Association and Better Business Bureau. They must also provide insurance.
Toronto is a great city to move into with all the possible career opportunities. However, beyond the excitement of living in a new neighborhood comes the arduous task of calculating possible expenses, looking for a place to transfer to, and choosing a long-distance moving provider, among others. You need to consider all factors of moving to Ontario so you can move smoothly and start fresh in a new city. 
Share this article on social media
Moving tips
Living in Montreal vs. Vancouver: Where Should You Live? Montreal, the second-most populous city in Canada and the largest city in Quebec, is a cultural and economic hub. While Vancouver, British Columbia's booming west coast seaport,
Read more »