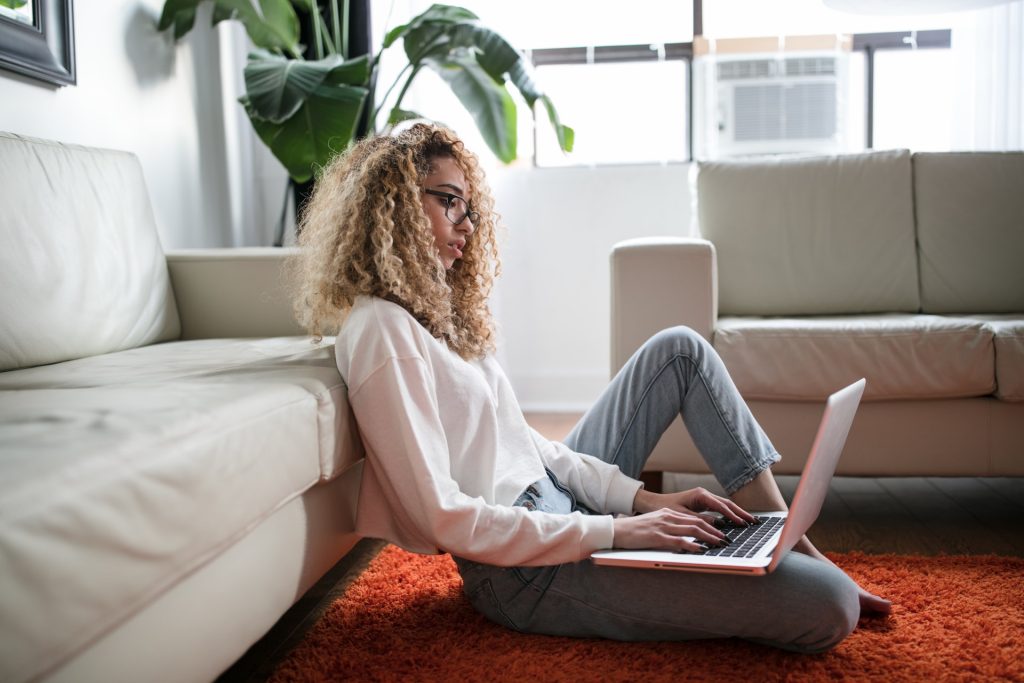 Novus Internet: Reviews, Services, Pricing & More!
Since 1996, Novus has provided internet, TV, and home phone services in Metro Vancouver through a fiber-optic network. Their state-of-the-art fiber-optic network allows them to provide their customers with the fastest speeds and highest quality. This ensures that their customers get the very best in entertainment and communications services. They pride themselves in being completely Vancouver-based. Their office and team members are all residents in Vancouver; this makes it convenient for them to attend promptly to inquiries. Their goal is to revolutionize Vancouver's internet, TV, and phone services.
Where is Novus available?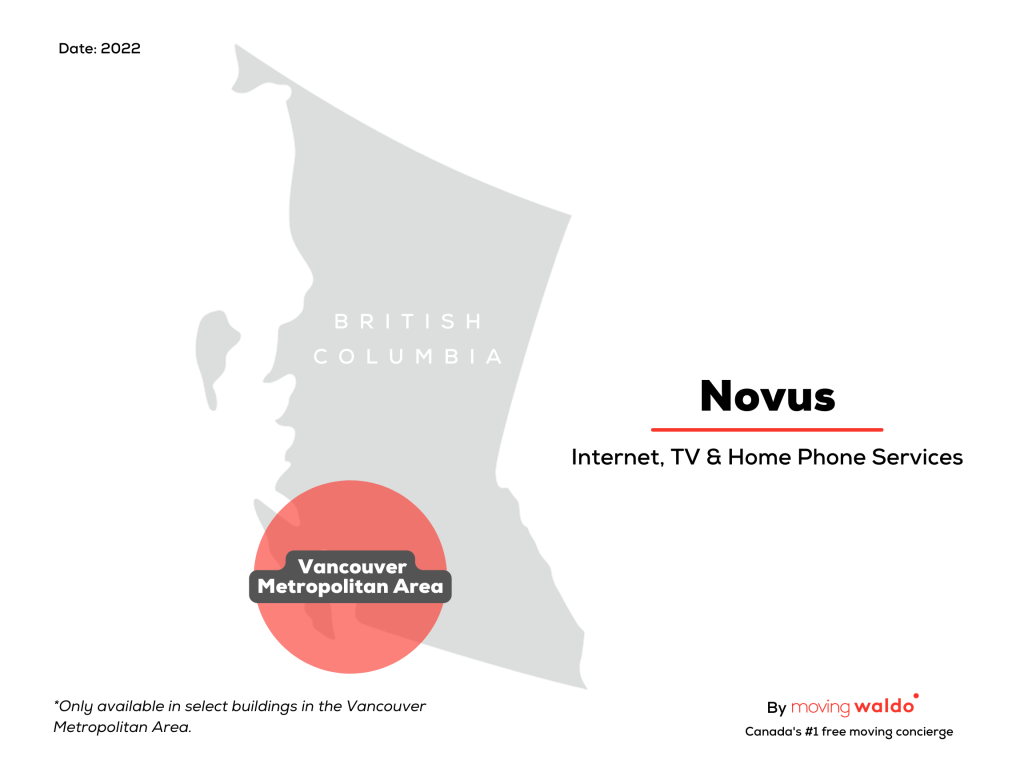 Novus Internet services started in downtown Vancouver in 1996 but have extended to providing internet, TV, and phone services to more areas in Metro Vancouver, including Burnaby, Richmond, Surrey, Coquitlam, New Westminster, & North Vancouver. Novus' services are also only available in select buildings in these areas. 
Novus reviews from the web
3.8 stars based on 450+ reviews from around the web
Responsive and attentive customer service
Website

Reviews

Google 

(3.8/5 out of 244 reviews)

"Great service, Never had a single issue with my internet. I have Novus Phone, TV, and internet services with Novus. Professional customer service, they always follow up and call you back. I don't think other providers do it, but they send out courtesy calls before your contract ends. No hidden fees. Their installation is also FREE of charge.  Year-round promotions and they consistently provide great offers. GO FOR IT."

Facebook 

(3.3/5 out of 71 reviews)

"Just moved from Ontario where I had Bell and Rogers. This is the best service I have had in the world! I included Europe, Africa, and the Middle East. Fast, reliable, and dependable. Excellent customer service. Excellent installation."

 

NiceLocal 

(4/5 out of 106 reviews)

"I've been using Novus for more than two years, and the price and quality are the best in Vancouver. Not to mention the excellent customer service, which usually takes a few minutes and always solves my problem right away. I recommend it to all my friends, and I hope more companies like that come to Vancouver."

CanadaInf 

(4/5 out of 32 reviews)

 

"Novus is amazing! First of all, they have great prices. But their service is fantastic as well. My internet stopped working today. When I called in, the agent was extremely patient with me and tried different solutions, but unfortunately, it just didn't work. She was able to get the technician to fit me in today (on a weekend) just 2 hours later, and he fixed the problem right away. He didn't even have to come into my unit. Thank you!"
Services offered by Novus
Novus internet has a fantastic internet speed of up to 2500 Mbps, making it Western Canada's fastest residential internet speed. Using self-made fiber-optic cables, they offer unlimited data and symmetrical speeds. Perfect for binge watchers, hardcore gamers, and employees who work from home.
Novus offers four different internet plans with varying speeds. You can see the table below for the different speeds.
Novus internet plan speeds
| | | |
| --- | --- | --- |
| Download Speed | Upload Speed | Other information |
| 100 Mbps | 100 Mbps | Unlimited data usage |
| 500 Mbps | 500 Mbps | Unlimited data usage |
| 1000 Mbps** | 1000 Mbps | Unlimited data usage |
| Up to 2500 Mbps | Up to 2500 Mbps | Unlimited data usage |
*Subject to change. 
Mbps means megabits per second. It is a way to quantify the speed of your internet connection. The higher your Mbps are, the faster your internet speed will be.
Novus currently has four internet plans, with pricing starting at $45 per month. Novus is very transparent about their pricing, and there are no hidden charges on any plan. Customers can pay monthly or sign up for a yearly subscription. It is important to note that not every building using Novus internet can have every speed. Ensure you find out what internet speeds are available in your building, as this will help you determine what plan you want to go for.
100 Mbps Starting at $45/month

500 Mbps Starting at  $65/month

1000 Mbps Starting at $70/month

2500 Mbps Starting at  $165/month
*Subject to change
Depending on your plan, you'll get:
A wireless router or the latest WiFi 6 wireless router

Free router rental for three years

Free installation

Unlimited, free tech support

Managed WiFi
Novus TV is powered by Novus' fiber-optic internet, and it takes your television experience to the next level. Now you can explore a whole new universe with Beam TV. Novus TV comes with a 'TV Intro' package and several other add-ons. The TV Intro starts at $25/month, and with that, you have access to 65 fantastic channels, including CBS, FOX, ABC, NASA TV 4K, The CW 11, TV5 HD, and Pay-per-view HD. As an add-on, Novus TV allows you to customize your viewing by adding on individual channels like FX, CNN, the Disney Channel, and more. You can get even more value by adding theme packs like Crave + Movies + HBO and Sports theme packs like TSN or Sportsnet. You also save money when you bundle your internet and TV together. 
For example, the Internet 100, at $45/month, bundled with Intro TV, at $25/month, will now cost you $65/month for 12 months instead of $70/month. You save $60 yearly. Prices vary based on TV add-ons and internet pricing.
With the Novus home phone service, you get unlimited local calling and low long-distance rates to keep in touch with the people who matter most to you. It is a reliable home phone with no hidden fees and unmatched customer service. The Novus phone price starts at $10/month for the first year and is available exclusively to all Novus Internet customers. You also get North American and international calls from 2.5 cents a minute. Novus phone also gives you a vacation plan. You can put your phone service on hold while you enjoy your vacation. You can keep your number and access voicemail for only $4.95/month.
*Subject to change
Why MovingWaldo recommends Novus
MovingWaldo recommends Novus as they are Western Canada's fastest internet service provider, with internet speeds of up to 2500 Mbps. Novus accompanies this fast, uninterrupted internet with responsive and efficient customer service and unique promos and discounts. They are also transparent with their pricing so customers can know upfront what exactly they are paying with no hidden charges.
Very responsive customer service

Western Canada's fastest internet speeds

Transparent pricing

Free internet installation

Free WiFi router rental for up to 3 years

Unlimited, free tech support

Email and live chat support

Extended customer service hours; weekends and holidays

Refer a friend reward. You and your friend get one month of free internet each.

eBilling options to help save time 

No contract

FREE online internet speed test on the website
Only available in the Vancouver area in

select buildings

TV only available with purchase of internet plan
Frequently asked questions about Novus
Can I get Novus Internet in other parts of Canada?
Unfortunately, no. Novus Internet is only available in  the Vancouver area, and it's only available to tenants of select apartment complexes and condo buildings. This means it's impossible to access this service if you live in other parts of Canada or a detached home.
Do I have to install the equipment myself, or will a technician come to my home?
You get a free installation service when purchasing a Novus internet plan with a router. You do not have to bother about installing your equipment yourself.
Do I have to pay to cancel my internet?
That depends on whether you're signed up for a one-year plan. If you're on a month-to-month contract, you won't have to pay to cancel your internet.
Does Novus have any promotions or discounts?
Novus runs several promotions and discounts all through the year. For example, when you refer a friend to Novus, you and your friend get one month of free internet service each. Each product comes with special promos and discounts. You can reach out to customer support for assistance.
Share this article on social media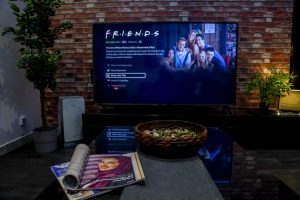 Internet Service Providers
Bravo Telecom: Reviews, Services, Pricing & More! Established in 2008 in Montreal, Bravo Telecom is a telecommunications service provider offering internet, TV, home phones, and mobile phone services in parts of Quebec. Bravo Telecom aims to
Read more »