9 Things to Know Before Moving From Canada to Texas
As the second largest state in the USA, Texas is known for its country vibes, oil fields, and open blue skies. Texas is known as 'The Live Music Capital of the World'. In fact, its Capital, Austin, has on average 100 live music performances every night! So, if you are a music lover or addicted to attending live musical performances Texas is the state that you have been looking for all your life! 
Texas's country/ranch vibe is represented through its fashion, entertainment, and even in sports such as bronc riding! Texas is also known for its delicious cuisine. The cuisine referred to as Tex-mex was created by the Tejano people of Texas and became immensely popular around the USA and the rest of the world. From culture to food, Texas is definitely an exciting place to be!
Without forgetting that Texas' booming economy attracts millennials and Gen Z from across the globe with lucrative job opportunities. The best part, though, is that Texas does not levy a state income tax. 
1. First Steps on Planning a Move to Texas
1. Employment Sponsorship
The first thing you need to figure out is the reason why you're moving to the U.S. This will determine the immigration you will have to follow. If you're moving for the purpose of working in the USA, you'll have three main categories to choose from. In most cases, your employer will sponsor you for a visa which would allow you to live and work in the country. Acquiring the appropriate immigration employment authorization means you need to be approved for one of the three following items:
Depending on which conditions you meet, and how long you will work in the US, you will be issued either of these documents.
2. Business and Investment
If you're moving to the US to start a business or invest in the country, you will need to acquire a Business Visa or an Investor Green Card. There are many different types of business and investor Visas—temporary and permanent.
Business Visa: This is the most common immigration document for someone who wishes to start their own business in the US or invest in one. E-2 and EB-5 are the most popular programs for Canadian entrepreneurs.
Investor Green Card: While not all of these will turn into resident green cards, the one that provides you with the best chance is the EB-5 Investor Visa. Find out more about the EB-5 Visa to Texas.
Canadians can acquire a permanent resident green card through marriage or being an immediate relative of a U.S. citizen.  The steps you need to take to apply for a Green Card will be situation-specific. Find out more about Family Sponsorship to Texas.
2. What Should I Look For in an International Moving Company?
You can easily ship your things from Canada to Texas by road or by plane, but make sure the moving company you decide on is reliable.
So when opting for an international moving company, keep the following things in mind:
Conduct thorough research so you can compare the rates between the best international movers.

Make sure that the mover you have selected is licensed and permitted to get the job done.

They provide insurance for your goods, including accidental insurance and damage insurance.

Their claim of giving quality service is backed by customer reviews.
Unless they have significant emotional attachment to their vehicle, most Canadians choose to leave their cars behind when moving to Texas due to the import fees. If you are using a car shipping company, the car needs to be compliant with the standards of US departments of transportation and Environment Protection Agency (EPA) and the process can take up to a month for the relevant authorities to process the import form. It is after that you can actually register your vehicle with the Department of the Motor Vehicles. 
4. First Steps Upon Arrival in Texas
One of your first steps should be to find a place to live. Also, be sure to get registered with the relevant authorities which includes the Canadian Embassy as well. You should also open a bank account so you can manage your finances and pay your taxes, which are quite high in Texas. The process for opening a bank account is relatively straightforward and easy. You may be asked for:
Proof of employment/self-employment.

Residence permit.

Valid ID or passport.

Texan tax number (must be obtained from the local tax office). 
You can find a school for your children if you have any as Texas provides world-class education. There are options of both, public and private schooling depending upon your preference. Another important step is to inform yourself about the healthcare system so you know what are your options in case of an emergency.
In most American states, you need your Social Security Number in order to apply for a driver's license. We suggest you bring all your identification with you including your passport, foreign driver's license, a birth certificate as well as proof of your legal immigration status. To obtain your legal driving license along with other information on the subject, visit how to notify the Texas DMV of an address change. 
Financial Services and Bank Account in Texas
Immigrant financial access is important as you move to a new country. As an immigrant, you may rely on these financial services to send remittances cash checks and pay your bills.  The first thing you must do is open a bank account with both a USD account as well as a CAD account. While the required documentation depends heavily on each bank, you generally need two things:
An I.D. number,

Proof of your identity and address—a government-issued photo ID will suffice.
Moving into the USA, getting health coverage should be one of your first orders of business. To enroll in a coverage program, you must live in the United States and you must be a citizen/ national (or be lawfully present). Furthermore, you cannot be incarcerated.
In the USA, healthcare services are provided through private companies. The government has little to no part to play in this unless an exceptional case (disability, unemployment, living close to or below poverty level) is at hand. The citizens are themselves responsible to look after their wellbeing.
There are several healthcare programs that are available for residents of the USA to choose/facilitate from. This includes:
Private medical insurance.

Medicaid

Medicare
As a Canadian immigrant, we urge you to get insured as soon as possible. As a new immigrant, you can consider New Immigrants Health Insurance. These will include companies such as Sirius International, Seven Corners, and Lloyd's Of London.  Additionally, you can opt for a Short Term Health Insurance plan that will provide temporary coverage while you travel to and settle down in the USA.
5. Utilities Set Up in Texas
​​Texas is one of the places in the USA where utilities cost the most. However, it is fairly straightforward to set up utilities after moving to Texas.
Water in Texas is run by each individual city or area. To set up water you will need to contact your local city office. 
Internet and Cell Phone in Texas
Texas has high-quality internet at reasonable prices. You may need satellite internet if you live further away from the big cities like Dallas and Houston. To save money on the internet and your cell phone plan, it's a great idea to bundle your internet service with your cell phone provider. Here's our pick of the 5 Best Internet Providers in Texas. Don't touch your cell phone while you drive; Texas has strict no cell phone while driving laws in place that can get you fined up to $USD 500 in Austin.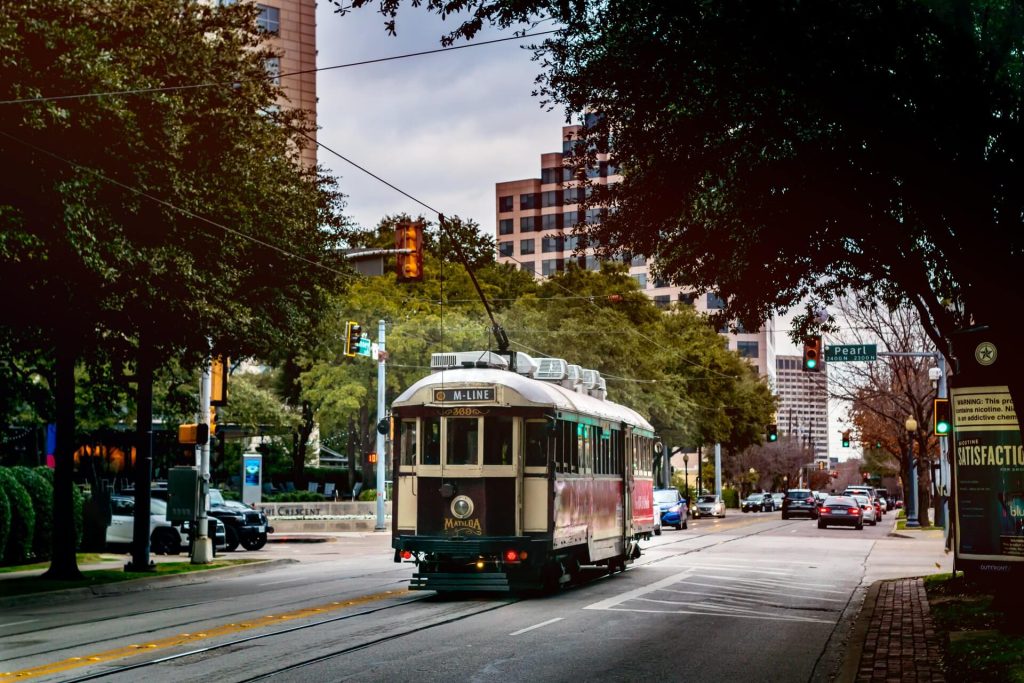 6. The Essential Insurance Coverage in Texas
Moving to Texas would also require you to consider Home and Auto/Car insurance.  When we talk of auto/car insurance, it is a plant to cover the cost of damage that your vehicle or you may have been subjected to in case of an accident. Although the full cost won't be paid, a significant portion will be covered. Some factors that define or affect your insurance plan include:
Car's model and make.

Age and gender of applicant.

Marital status of applicant.

Credit history.

City and neighborhood.
Although auto insurance is compulsory in most of the states, the enforcement of insurance requirements varies differently. Different types of auto insurance include:
Liability coverage.

Uninsured motorist coverage.

Collision coverage.

Underinsured motorist coverage.

Comprehensive coverage.
Home insurance on the other hand is not as compulsory as auto insurance but is still considered as mandatory as health insurance. It is one way of protection against damage or loss. If you have a mortgage on the property, the chances are that you already have insurance. It protects your personal property and home against damage or loss. It also protects the homeowner in case someone gets hurt while on their property.
7. Cost of Living in Texas
The cost of living in Texas is very affordable compared to other states even if it isn't the cheapest to live in. Texas is actually 9% cheaper compared to Canada. Moreover, unlike other states, Texas does not levy a state income tax. For a family of four, the estimated monthly cost is around $USD 2,916.02 without rent and approximately $USD 823.92 for a single person without rent as well in Houston. 
(*Numbeo & My Life Elsewhere)
8. Find an Apartment or Home in Texas
Housing is less expensive in Texas compared to other states. For example, the median home cost in Texas is $USD 242,600 compared to $USD 291,700 on average in the United States. Don't hesitate to contact a local real estate agent or conduct your own online research to find out the best prices according to your budget.
(*Fool)
9. Where to Do the Groceries in Texas
There are a number of supermarket chains located throughout Texas, this includes:
Central Market 

Whole Foods

Trader Joe's.

Kroger

Target

Costco

H-E-B

Walmart
What to Expect From Your New Life in Texas?
Texas definitely has a lot to offer Canadians! First of all, the cost of living in Texas is cheaper compared to a lot of other states and even cheaper than Canada.  Unlike other states, Texas does not levy a state income tax.  Moreover, you will always have something to be entertained by; whether it is music or food! Without forgetting that Texas has much more temperate weather compared to Canada!
Share this article on social media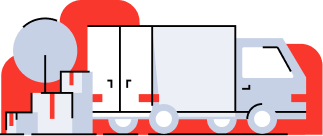 Compare the Best Moving Services available at your address!
International Move
11 Things to Know before Moving from Canada to Norway From the northern lights to the picturesque scenery, Norway has become a favorite for Canadians looking to move out of the country. Before you get to
Read more »
Check out MovingWaldo's free moving platform and find everything you need for your move. No sign up required!