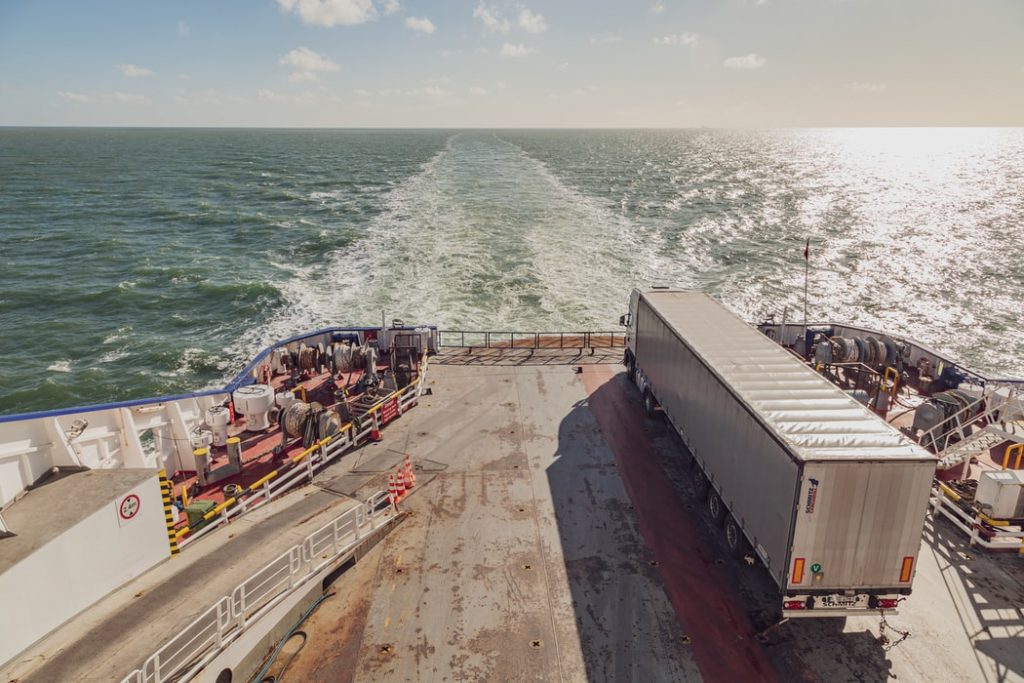 Best International Moving Companies in Canada - Find the perfect overseas mover near me.
Moving internationally is one of the most stressful things you can ever do. Especially when you are moving out of Canada, into the United States or further across the world. Whether you are moving alone or have a whole family that is moving with you, the process can be a disaster if you don't trust the right international moving company.
How to choose an international moving company?
There are several factors that determine whether you can trust an international mover or not. The best overseas movers have years of successful history, a large network that spans the globe, and they should be well accredited. Your chosen international moving company should provide reliable damage insurance and other various moving services to take you safely from point A to point B.
The internet is loaded with recommendations for international moving companies, which can become overwhelming almost immediately if you don't know where to start looking. It can be difficult trying to make the right choice when it comes to international movers while you are trying to deal with everything else. At MovingWaldo, we want to help you see clearly during this stressful time. To do so, we have compiled a detailed list of the 5 best international movers that can seamlessly move you anywhere in the world.
MovingWaldo's list of the best international movers.
What you should know about international moving services:
Some international moving companies work on an agent distribution model. In other words, they partner up with community moving companies around you. The agent will be your main point of contact and will guide you in every step of the transaction and transportation of your belongings. Please, note that your local agent earns a commission for maintaining the relationship with you. It is only fair for the work they do!
MovingWaldo is Canada's #1 Free Moving Concierge Service. Since 2016, we help millions of Canadians tackle moving tasks in minutes. We care to take the stress away from moving by offering free tools, tips and tricks and referral of service providers that you can trust. MovingWaldo is everything moving under the same roof!
How are moving companies selected?
Our network of movers you can trust is carefully built based on professionalism, years of experience, accreditation, awards and social proofs from customers. We care to help you through the maze of information the web provides about this unique industry. You can trust the movers listed here to guide you and your family safely into moving day!
Are you a good moving company?
1. MoverOne International
3.4 stars based  on 11 reviews from around the web

MoverOne international is one of Canada's leading international moving service based in Mississauga and serving everyone in Canada. They are the international division of United Van Lines (Canada), a well-establish company in Canada and the US. MoverOne international comes with an incredible network of 1,000 partners worldwide in 60 different countries. They claim to be dedicated to a high standard of care and service throughout the whole move process. For example, they employ only highly skilled and experienced movers with regular training and background check.
International moving
Sea Freight
Air Freight
Road Services
Full or part load container services
Storage
Relocation Services
Insurance
Handyman and Cleaning (at both origin and destination locations)
What is the booking process ?
Their friendly moving specialists will guide you through every step of your international move.
Pre-Move Survey
Quote
Book the Move
Track your Shipment
You can reach out to MoverOne through their website or on the phone. You will be asked to fill out a small survey, so that the company can then provide you with a quote for your specific needs. They can also answer any preliminary questions you might have, allowing you to make an informed choice about what international mover you opt for. If you choose to book with them you can receive more information about your specific move such as estimated arrival times, and your shipment can be tracked at all times, so you know where it is and when you will receive it.
To get a quote from MoverOne International, simply fill out the short form that is at the top of every page on their website. This requires basic contact information as well as where you are moving from and to. The company will get back to you as soon as possible with a basic quote, and you can move from there.
A+ (accredited since 2009)*
* MoverOne International is the international branch of United Van Lines. MoverOne International does not hold this accreditation, but United Van Lines does.
Comprehensive all risk marine insurance coverage with a zero deductible.

The company has a wide range of locations (over 130 locations in Canada and they service 160 countries)
They can pick your belongings up from anywhere, and take them wherever you need
This company holds the Canadian Federal government contract for overseas moves for Armed Forces, Federal Government and embassy staff
This highlights the quality and secure reputation of the company
The site does not offer any cost information such as a pricing schedule, you must contact the company for a quote
Why should you choose this international moving company?
MoverOne International is one of the most reputable international moving companies operating within Canada. They aim to make their services as convenient as possible, with over 130 locations within the country, 160 international destination countries, as well as a wide range of services that can help you with your specific move. If you choose MoverOne, you are in capable hands – this company is responsible for all international moves of Federal government staff, an exclusive contract which they have held for years.
7229 Pacific Cir e, Mississauga, ON L5T 1S9
4.7 stars based on 180 reviews from around the web

Hercules Moving is a Canadian moving company offering local, long-distance and international moves. If you are looking for a trusted Canadian international moving company, HMC is one of them! They differentiate themselves from other moving companies by a strong dedication to their values and passion for their work. Their relocation experts will educate you on the ups and downs of international relocations to make sure you feel secure during the end-to-end moving experience. HMC experienced movers perform unique padding and wrapping techniques that are specifically designed for international relocations, to protect all types of belongings and valuable items as they make their way to your final destination.
Household Moving
International Moving
Corporate Relocation
Long Distance Moving
Specialized Piano/Automobile/Pet Moving Services
Packing and Unpacking
Storage
Sea Freight
Air Freight
What is the booking process ?
Contact HMC's relocation expert to discuss your moving details and unique needs.
Pre-Move
Analysis
Quotation
Book Move
Track Move
Unpacking after Relocation
Hercules aim to make your international move as streamlined as possible so that you can focus your time and energy on other things. As soon as you make contact with the company, you will be assigned to a moving coordinator. This person will be your go-to throughout the whole procedure, and they will stay up-to-date on your case so that you are not given conflicting and confusing information. After you reach out, Hercules will be able to give you a quotation based on your needs. They will handle all the extra services you might require, and you can track your move throughout the relocation process. Once your belongings arrive at your international destination, Hercules can also help you to repack and reassemble any large items.
From Canada to Europe, Australia, USA, South America, Asia and other worldwide destinations.
They offer international moves to almost every continent
The company offers full, end-to-end moving services from start to finish
Their moving partners that meet you at your destination are certified by Hercules and will be of the same high quality as the Canadian branch
The company has a number of positive reviews
The site does not offer any cost information such as a pricing schedule
You must contact the company directly for a quote, and wait for them to respond
This company is not accredited by the Better Business Bureau
Why should you choose this international moving company?
Hercules Moving Company offers top-tier customer service for all of their clients, and international moves are no different. They ensure that the excellent-quality services that you receive in Canada will also be replicated in your final destination, by moving companies that are part of the Hercules network. The company also aims to make sure that none of your belongings get lost or damaged, thanks to their specialized wrapping techniques that help to protect everything.
1008 Magnetic Dr. North York, ON M3J 2C4,
4.6 stars based on 437 reviews from around the web
Atlas Van Lines is largely established in North America as a leading moving company. It has more than 430 agents across the U.S. and Canada to make it easy for everyone to find services around them. The agents must graduate from Altas Academy to guarantee they meet the Atlas standard for consumers. The company offer local, long-distance and international moves for individuals as well as companies. Atlas Van Lines provides a variety of services including packing and unpacking, as well as storage. We love the fact that Atlas Van Lines has an app called AtlasNet which helps consumers to track their move and manage paperwork, allowing you to keep track of your belongings at all times.
Local Moving
Long Distance Moving
Canada to U.S Moving
US to Canada Moving
Overseas Moving
Moving Containers
Storage
What is the booking process ?
It is easy to find an Atlas Van Lines agent around you using their Find an Agent locator.
Pre-Move Analysis
Quotation
Book Move
Track Move
All you need to do is complete a Pre-Move Analysis, which is a small questionnaire on the Atlas Van Lines website (or you can call the company). They will provide you with a quote, as well as offer you any extra services that you might want for your international move. The company will take your belongings, transporting them safely to your international destination. You can track your shipment, allowing you to keep track of your items at all times. When your contents reach your destination, you can opt to have an Atlas-associated partner help you to unpack and reassemble your belongings, helping you to feel right at home straight away.
To get a quote from Atlas Van Lines, all you need to do is request a moving quote from their website. By filling in all of the basic preliminary information, Atlast can get back to your with a broad quote, which can become more specific and accurate as you provide more information and decide exactly what moving services you want to incorporate.
A+ (Accredited since 2012)
Awarded the Best International Moving Company of the Year by the U.S. Expatriate Management and Mobility Awards (2015)
The company has decades of experience with international moves
Atlas Van Lines holds a number of different certifications
They are a highly reputable company, operating at a high industry standard
They offer moving services to 17 different countries
The site does not offer any cost information such as a pricing schedule
You must contact the company directly for a quote, and wait for them to respond
Why should you choose this international moving company?
If you are looking for a company that has the experience to help your international move go smoothly, then Atlas Van Lines should be one of your first choices. The company has been in the business for years, and new staff learn from the best. This company knows exactly how to plan ahead for every possible situation, so that you get your belongings safely and on time, no matter where in the world you are moving to.
4.6 stars based on 437 reviews from around the web

Allied Van Lines is part of an internationally known group called SIRVA. Their incredible experience (over 90 years!) has made them a key player in the international moving industry. Their impressive network of over 1,000 agents in more than 135 countries spanning the globe makes them a highly resourceful company. They offer 24h customer services to answer your questions day and night. Allied Van Lines claims that no other companies possess their ability to customize your international move to your unique needs and requests about your oversea move. Their unique knowledge and global network make them a great choice for your upcoming adventure!
Full value moving coverage
Assembly/Disassemby
Moving and packing supplies
Appliance disconnection and reconnection
Auto transport
Home shuttle services
Full-service or fragile-item packing
Packing and unpacking
Debris removal and clean up
Custom crates
Storage (short-term and long-term)
Online tracking
What is the booking process ?
Allied Van Lines strives to make your moving process as easy and painless as possible.
Pre-Move Analysis
Quotation
Book Move
Track Move
Your first step will be filling out the short form in order to receive a quote from Allied Van Lines. This can be done on their website, and a representative from the company will get back to you with some rough estimates. As soon as you make contact with Allied Van Lines, you are given a coordinator that will work through your move with you. This single point of contact will help to streamline your process and will ensure that you are given accurate and non-conflicting information Your coordinator will establish dates and specific services that you require, as well as answer any questions you may have. On moving day, Allied Van Lines will collect your belongings, and send them to your international destination. You can track your shipment at all times, and you can rest assured it is in good hands.
Getting a quote for your international move is as easy as filling out the basic information sheet on the website (just click the orange "Get a Quote" button on the right-hand side of the page. The company will respond swiftly, and you can then decide what extra services you wish to add, if any.
This company has over 90 years of experience with moving services
You can be sure that they know exactly what they are doing
They offer specialized moving services for valuable items such as pianos
The site does not offer any cost information such as a pricing schedule
You must contact the company directly for a quote, and wait for them to respond
There are very few reviews for Canadian branches of this company
Why should you choose this international moving company?
If you want complete moving services that are tailored exactly to your needs, then Allied Van Lines can help you. This company has over 90 year's experience in this industry, and they understand that every move is unique. Moving coordinators work with you to help extensively plan your move, so that you know exactly what is happening, and you can be certain it is happening the way that you plan. Allied Van Lines is a reputable company that offers tailored international moving services for all its clients, no matter what their needs are.

North American Van Lines is one of the world's most prominent international moving companies. They have more than 80 years of experience in international moving services. With locations in over 40 countries across the world, including USA, UK, Canada, and Australia, they are "must consider" for your upcoming move. However, they can help you move to any location in the world by contacting their global agents. The cost of their services is based on the overall weight of cargo.
Packing
Loading and Unloading
Storage
Installation and Assembly
International Moving
Insurance
What is the booking process ?
North American Van Lines has the experience necessary to provide you with all of the resources that you need for a stress-free international move.
Pre-Move Analysis
Quotation
Book Move
Track Move
If you want to learn more about the North American Van Lines international moving process, you are encouraged to get in touch via their website. You can receive a free preliminary quote, and you can ask their staff more about their services and your needs. With all of the necessary information, the company can then give you a more detailed quote, and advise on the best options for your specific situation. Once you have decided to book the company, they will keep you up to date with their planning, and how they are going to execute the move. After they have packed up your belongings, they will begin to transport everything to your new location, allowing you to track it, no matter what transportation method you selected. Once it arrives, they can help you to unload and set everything up, if you want,
To get a quote from North American Van Lines, you can either call the company directly, or you can fill out the short form available on their website. Simply click the red "Get Quote" button in the top right-hand corner of the website, add in the necessary details, and wait for the company to respond.
They offer international moves to almost every continent
The company offers full, end-to-end moving services from start to finish
The site does not offer any cost information such as a pricing schedule
You must contact the company directly for a quote, and wait for them to respond
All around the world, including USA, UK, and Australia.
Why should you choose this international moving company?
North American Van Lines is one of the most reputable moving companies that can help to make your international move as stress-free as possible. The company has a rigorous process that they go through to ensure that their services meet your needs exactly and that all of your belongings are taken care of at all stages of the move, from assembling and packing the actual transportation, to unpacking and reassembling at your new location. They have the experience you want from a moving company, so that you can be certain they know exactly what they need to do, in order to provide the results that you are looking for.
Moving is often synonymous of stress, long administrative tasks and a significant waste of time and money. MovingWaldo helps you solve all these problems in just a few clicks! After some shameless self-promotion, we invite you to discover our free moving tools available to all.
Update your address on all your accounts

Connect the Internet, TV and phone.

Secure home and auto insurance

Find resources, checklists and more.
We bring together more than 700 organizations across Canada with a single and simplified form.
Frequently Asked Questions about International Moving Companies
How much does it cost to hire an international moving company?
International moving companies give you an estimate cost based on several factors:
Size of your move in terms of volume and weight

The travel distance to reach your destination

The chosen routes for the international move

Method of transportation
Moreover, you have to include the cost of packing and unpacking your items. You have to ensure that you do not pack illegal items to avoid fines. Besides, there are insurance costs and storage costs charged by the international shipping agency. You may also need to pay customs duty charges and Visa fees. Thus, you must calculate these things to identify the cost of an international move.
What are the shipping options for an international move?
The choice of shipping method may affect the overall cost. The sea freight is a low-priced option for an international move, although it takes several days to ship your goods and personal belongings. If you have a bigger budget, you can choose airfreight for faster shipping. 
However, for bulk shipping needs, you may prefer sea freight. Other types of shipping options include door-to-door and port-to-port. With door-to-door services, movers have to pick up your goods to deliver them to the chosen destination. International moving companies will also deal with customs clearance for your stuff. With port-to-port services, you must bring your household items to the departure port and be there to get them from the destination port.
What items should not be included in an international household goods shipment?
Items you must avoid shipping : 
Combustible items

Aerosol products

Candles, matches, and other flammable items

Knives and guns

Corrosive items, like acid and bleach

Seeds, fresh fruits and live plants

Telecommunication systems, like transmitters and walkie-talkies

Politically sensitive audio and books and pornographic resources

Precious items, like currency and silver coins
Items only allowed in sea freight:
Liquid cosmetics, like cream and lotion

Paints, crayons, ink pens, and other items containing chemicals

Hygienic products, including toothpaste and shampoo

Magnetic products, like PC and mobiles 
Household items that can be impacted by transport issues:
Shoes and clothes Temperature may damage these items.

Glass furniture

Disassembled furniture

CDs and books

Stuffed toys
Do I have to be present during the customs clearance process of my goods?
You do not need to present during the process. However, you have to prepare some important documents for the customs clearance process. You may take the guidance of professional movers to learn about the rules and documentation procedure. These movers will check your documents and start the clearance process. Without proper understanding, the clearance process may not be successful. 
Moreover, movers will inform you about the post-shipment formalities to transport commercial and household goods. You need to have an import licence, Bill of Lading, insurance certificates, and other documents for the customs clearance process for your shipment.
What should I consider when choosing an international moving company?
As an international move is a complicated process, you have to look for a reputed company with a big team of freight forwarders. Moreover, these international movers have to know the export packaging rules to make your stuff ready for transport. They should also identify the proper documentation for customs. 
Moreover, without experience in the international shipping process, some companies might not be suitable for your move. Be sure to select the right one for your move.
Can international moving companies provide insurance for my move?
Although there are third-party insurance providers, most moving companies offer insurance for your move. You have to consult with your chosen company to know about the coverage limits. Some international movers also offer valuation, which may be limited to the predetermined coverage of the moving company. 
You know that international moves are always risky, and thus, you have to keep your belongings insured. Losses, damages, and any other mishaps may turn up during this international shipping. Based on the value of your goods, you can choose the type of coverage of your insurance.
What are 5 tips for a perfect international move?
It is not always easy to move your personal and commercial goods overseas. The purpose of your move may be different. However, we have a few tips to make your move successful.
When you are going to move to a new 

country

, you must learn about the chosen location and its local rules.

For moving household goods, you have to pack your suitcase and print off your travel-related documents.

Double-check the contents before packing your goods into the carton and pallets.

It is important to organize personal documents, like birth certificates, academic records, marriage certificates, and insurance papers.

Look for providing international moving services. You must know the relocation package of the chosen company.
Share this article on social media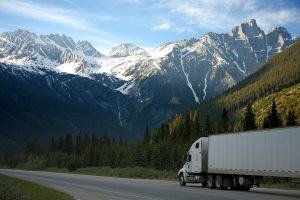 Long distance moving
There are several factors that determine whether you can trust a long distance moving company. You can find dozens of recommendations over the internet. However, it is difficult to weed out the good from the bad. To help make the task easier for you, we have compiled a detailed list of the best long distance movers in Canada.
Read more »
Check out MovingWaldo's free moving platform and find everything your need for your move. No sign up required!