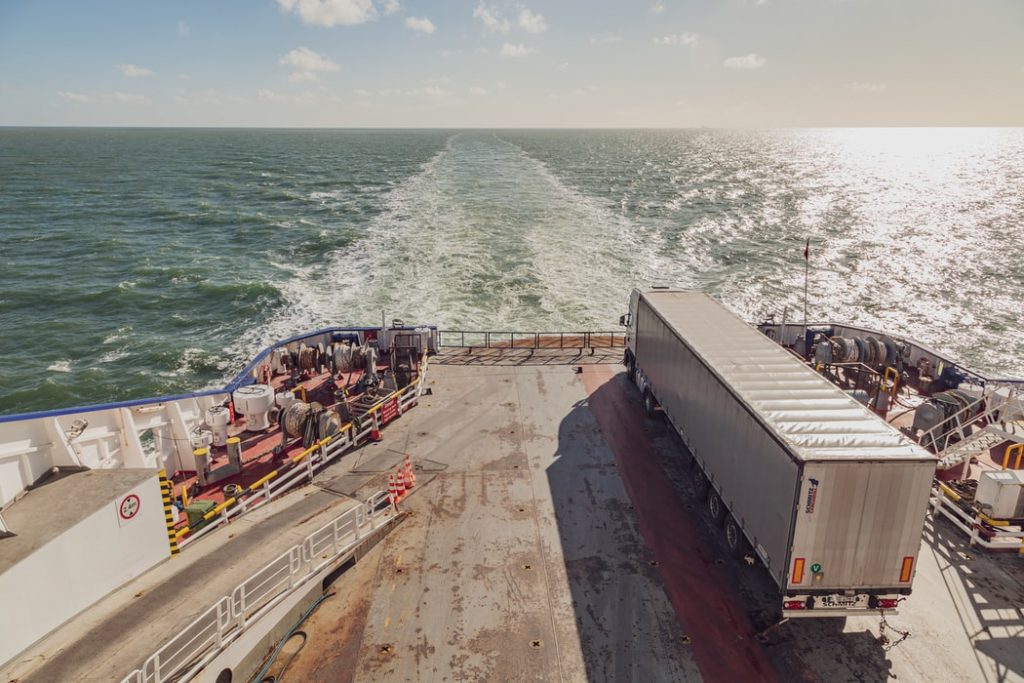 Best International Moving Companies in Canada - Find the perfect overseas mover near me.
Moving internationally is one of the most stressful things you can ever do. Especially when you are moving out of Canada, into the United States or further across the world. Whether you are moving alone or have a whole family that is moving with you, the process can be a disaster if you don't trust the right international moving company.
How to choose an international moving company?
There are several factors that determine whether you can trust an international mover or not. The best overseas movers have years of successful history, a large network that spans the globe, and they should be well accredited. Your chosen international moving company should provide reliable damage insurance and other various moving services to take you safely from point A to point B.
The internet is loaded with recommendations for international moving companies, which can become overwhelming almost immediately if you don't know where to start looking. It can be difficult trying to make the right choice when it comes to international movers while you are trying to deal with everything else. At MovingWaldo, we want to help you see clearly during this stressful time. To do so, we have compiled a detailed list of the 5 best international movers that can seamlessly move you anywhere in the world.
MovingWaldo's list of the best international movers.
What you should know about international moving services:
Some international moving companies work on an agent distribution model. In other words, they partner up with community moving companies around you. The agent will be your main point of contact and will guide you in every step of the transaction and transportation of your belongings. Please, note that your local agent earns a commission for maintaining the relationship with you. It is only fair for the work they do!
MovingWaldo is a technology company that specializes in simplifying the moving process for individuals and families. Our comprehensive suite of services includes booking trustworthy movers, comparing internet plans, and automating administrative tasks, which can save users hours of paperwork.
How are moving companies selected?
Our network of movers you can trust is carefully built based on professionalism, years of experience, accreditation, awards and social proofs from customers. We care to help you through the maze of information the web provides about this unique industry. You can trust the movers listed here to guide you and your family safely into moving day!
Are you a good moving company?
4.8 stars based on 975+ reviews from around the web
Metropolitan Movers is one of the best-known moving companies. They offer a variety of services at reasonable rates. Being present on the market since 2010 the company offers a stress-free full-moving and packing service for all commercial and residential clients. Their sales agents and customer service are available to answer all your moving questions with a click of a button on their main page. Metropolitan Movers are verified and reliable in the moving industry. Their service includes home and business moving, packing and various storage facilities to accommodate all types of unique moving situations.
International moves
Long-distance moves
Cross-border moves
Cross-country moves
Residential local moves
Specialized item moves (piano & more) • Junk removal • Express moves (last-minute)
Office and commercial moves
Commercial storage
Temporary and long-term storage
Packing and unpacking
Assembly and disassembly
Starting from $99 to $150 per hour for two movers (excluding truck)
Local moves in Ontario, British Columbia, Saskatchewan, Manitoba, New Brunswick, and Nova Scotia. Long-distance moves between and within those provinces and to Quebec as well. Cross-border moves to Miami and NYC from Toronto only.
Free quotes online and by phone
94% customer referral rate
Great reviews from trusted websites
Online live chat support
Transparent pricing
• The site does not offer any cost information such as a pricing schedule, you must contact the company for a quote
• Cross border moves only available when the pick up or drop off address is in the Greater Toronto area
• Minimum of three hours per move required
Why should you choose this international moving company?
MovingWaldo above all recommends Metropolitan Movers for their dedication to providing the best customer service in the industry. With their 94% customer referral rate and hundreds of excellent online reviews, hiring Metropolitan Movers is a no-brainer. They're always looking for innovative ways to improve themselves and make moves easier for their customers. Metropolitan Movers offers a multitude of services that can meet anyone's moving requirements. On top of it all they provide transparent pricing and are open 7 days a week in most locations.
4.7 stars based on 1400+ reviews from around the web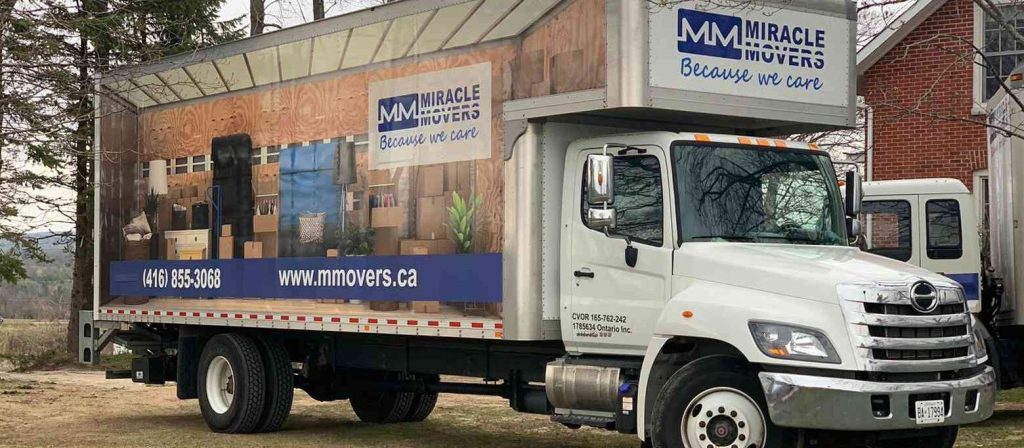 Miracle Movers is a professional and honest moving company serving moves and beyond since 2008. Miracle Movers' tagline is "Because we care", and sure enough, if you choose them as your movers, you will see this for yourself. Miracle Movers describes itself as being small enough to add a personal and warm touch to your move but also big enough to be able to cope with any type of service efficiently, and with the utmost professionalism, integrity and transparency.
International Moves

Cross border moves

Local residential moves

Cross province moves

Office and commercial moves

Packing supplies

Plastic bin rentals

Packing and unpacking

Storage services

Car shipping
Hourly rate ranging from $135 to $165 for 2 movers plus a standard Truck Fee ($165)
Local and long distance moves across Ontario
Cross-province moves to Alberta, BC, Nova Scotia and Quebec.
Cross-border moves to New York, Detroit, Chicago, and Cleveland.
Among the movers with the best online reviews in Canada

Excellent customer service

Transparent pricing

Moves of all sizes: single item to 5-bed house

Basic insurance coverage included
Packing supplies can be ordered and provided but these are only delivered on moving day, not in advance.

They don't bolt or unbolt items on or from walls and ceilings.
Why should you choose this international moving company?
Above all MovingWaldo recommends Miracle Movers for their dedication to providing the absolute best customer service in the moving industry. Their hundreds of absolutely exceptional reviews have proven their trustworthiness. Miracle Movers offers transparent pricing upfront and can move anything from a single item to a large 5-bedroom house. They offer a variety of services to accommodate your needs and all their employees have strong adaptability skills.
3. MoverOne International
3.4 stars based  on 11 reviews from around the web
MoverOne international is one of Canada's leading international moving service based in Mississauga and serving everyone in Canada. They are the international division of United Van Lines (Canada), a well-establish company in Canada and the US. MoverOne international comes with an incredible network of 1,000 partners worldwide in 60 different countries. They claim to be dedicated to a high standard of care and service throughout the whole move process. For example, they employ only highly skilled and experienced movers with regular training and background check.
International moving
Sea Freight
Air Freight
Road Services
Full or part load container services
Storage
Relocation Services
Insurance
Handyman and Cleaning (at both origin and destination locations)
What is the booking process ?
Their friendly moving specialists will guide you through every step of your international move.
Pre-Move Survey
Quote
Book the Move
Track your Shipment
You can reach out to MoverOne through their website or on the phone. You will be asked to fill out a small survey, so that the company can then provide you with a quote for your specific needs. They can also answer any preliminary questions you might have, allowing you to make an informed choice about what international mover you opt for. If you choose to book with them you can receive more information about your specific move such as estimated arrival times, and your shipment can be tracked at all times, so you know where it is and when you will receive it.
To get a quote from MoverOne International, simply fill out the short form that is at the top of every page on their website. This requires basic contact information as well as where you are moving from and to. The company will get back to you as soon as possible with a basic quote, and you can move from there.
A+ (accredited since 2009)*
* MoverOne International is the international branch of United Van Lines. MoverOne International does not hold this accreditation, but United Van Lines does.
Comprehensive all risk marine insurance coverage with a zero deductible.

The company has a wide range of locations (over 130 locations in Canada and they service 160 countries)
They can pick your belongings up from anywhere, and take them wherever you need
This company holds the Canadian Federal government contract for overseas moves for Armed Forces, Federal Government and embassy staff
This highlights the quality and secure reputation of the company
The site does not offer any cost information such as a pricing schedule, you must contact the company for a quote
Why should you choose this international moving company?
MoverOne International is one of the most reputable international moving companies operating within Canada. They aim to make their services as convenient as possible, with over 130 locations within the country, 160 international destination countries, as well as a wide range of services that can help you with your specific move. If you choose MoverOne, you are in capable hands – this company is responsible for all international moves of Federal government staff, an exclusive contract which they have held for years.
7229 Pacific Cir e, Mississauga, ON L5T 1S9
4.6 stars based on 437 reviews from around the web

Atlas Van Lines is largely established in North America as a leading moving company. It has more than 430 agents across the U.S. and Canada to make it easy for everyone to find services around them. The agents must graduate from Altas Academy to guarantee they meet the Atlas standard for consumers. The company offer local, long-distance and international moves for individuals as well as companies. Atlas Van Lines provides a variety of services including packing and unpacking, as well as storage. We love the fact that Atlas Van Lines has an app called AtlasNet which helps consumers to track their move and manage paperwork, allowing you to keep track of your belongings at all times.
Local Moving
Long Distance Moving
Canada to U.S Moving
US to Canada Moving
Overseas Moving
Moving Containers
Storage
What is the booking process ?
It is easy to find an Atlas Van Lines agent around you using their Find an Agent locator.
Pre-Move Analysis
Quotation
Book Move
Track Move
All you need to do is complete a Pre-Move Analysis, which is a small questionnaire on the Atlas Van Lines website (or you can call the company). They will provide you with a quote, as well as offer you any extra services that you might want for your international move. The company will take your belongings, transporting them safely to your international destination. You can track your shipment, allowing you to keep track of your items at all times. When your contents reach your destination, you can opt to have an Atlas-associated partner help you to unpack and reassemble your belongings, helping you to feel right at home straight away.
To get a quote from Atlas Van Lines, all you need to do is request a moving quote from their website. By filling in all of the basic preliminary information, Atlast can get back to your with a broad quote, which can become more specific and accurate as you provide more information and decide exactly what moving services you want to incorporate.
A+ (Accredited since 2012)
Awarded the Best International Moving Company of the Year by the U.S. Expatriate Management and Mobility Awards (2015)
The company has decades of experience with international moves
Atlas Van Lines holds a number of different certifications
They are a highly reputable company, operating at a high industry standard
They offer moving services to 17 different countries
The site does not offer any cost information such as a pricing schedule
You must contact the company directly for a quote, and wait for them to respond
Why should you choose this international moving company?
If you are looking for a company that has the experience to help your international move go smoothly, then Atlas Van Lines should be one of your first choices. The company has been in the business for years, and new staff learn from the best. This company knows exactly how to plan ahead for every possible situation, so that you get your belongings safely and on time, no matter where in the world you are moving to.
It is important to choose an international moving company carefully if you are planning a move abroad. Moving companies often promise the moon but lack the expertise to move your family cross-border or overseas. The logistics behind such a service are especially tricky so make sure to be informed before booking an international mover. The companies we reviewed above have the network, the expertise, the insurance, and resources to deliver on their promise. They are reputable moving companies that can help to make your international move as stress-free as possible. They follow a rigorous process to ensure that all your belongings are handled at all stages of the move, from assembling and packing the vehicle to unpacking and reassembling at your new home. With their experience, you can be assured that they know exactly what they need to do to provide you with the results that you need.
In case you are not satisfied with the services offered by these companies, you may want to consider other well-rated van lines such as Allied Van Lines and North American Van Lines, both owned by the SIRVA group.
Moving is often synonymous of stress, long administrative tasks and a significant waste of time and money. MovingWaldo helps you solve all these problems in just a few clicks! After some shameless self-promotion, we invite you to discover our free moving tools available to all.
Update your address on all your accounts

Connect the Internet, TV and phone.

Secure home and auto insurance

Find resources, checklists and more.
We bring together more than 700 organizations across Canada with a single and simplified form.
Frequently Asked Questions about International Moving Companies
How much does it cost to hire an international moving company?
International moving companies give you an estimate cost based on several factors:
Size of your move in terms of volume and weight

The travel distance to reach your destination

The chosen routes for the international move

Method of transportation
Moreover, you have to include the cost of packing and unpacking your items. You have to ensure that you do not pack illegal items to avoid fines. Besides, there are insurance costs and storage costs charged by the international shipping agency. You may also need to pay customs duty charges and Visa fees. Thus, you must calculate these things to identify the cost of an international move.
What are the shipping options for an international move?
The choice of shipping method may affect the overall cost. The sea freight is a low-priced option for an international move, although it takes several days to ship your goods and personal belongings. If you have a bigger budget, you can choose airfreight for faster shipping. 
However, for bulk shipping needs, you may prefer sea freight. Other types of shipping options include door-to-door and port-to-port. With door-to-door services, movers have to pick up your goods to deliver them to the chosen destination. International moving companies will also deal with customs clearance for your stuff. With port-to-port services, you must bring your household items to the departure port and be there to get them from the destination port.
What items should not be included in an international household goods shipment?
Items you must avoid shipping : 
Combustible items

Aerosol products

Candles, matches, and other flammable items

Knives and guns

Corrosive items, like acid and bleach

Seeds, fresh fruits and live plants

Telecommunication systems, like transmitters and walkie-talkies

Politically sensitive audio and books and pornographic resources

Precious items, like currency and silver coins
Items only allowed in sea freight:
Liquid cosmetics, like cream and lotion

Paints, crayons, ink pens, and other items containing chemicals

Hygienic products, including toothpaste and shampoo

Magnetic products, like PC and mobiles 
Household items that can be impacted by transport issues:
Shoes and clothes Temperature may damage these items.

Glass furniture

Disassembled furniture

CDs and books

Stuffed toys
Do I have to be present during the customs clearance process of my goods?
You do not need to present during the process. However, you have to prepare some important documents for the customs clearance process. You may take the guidance of professional movers to learn about the rules and documentation procedure. These movers will check your documents and start the clearance process. Without proper understanding, the clearance process may not be successful. 
Moreover, movers will inform you about the post-shipment formalities to transport commercial and household goods. You need to have an import licence, Bill of Lading, insurance certificates, and other documents for the customs clearance process for your shipment.
What should I consider when choosing an international moving company?
As an international move is a complicated process, you have to look for a reputed company with a big team of freight forwarders. Moreover, these international movers have to know the export packaging rules to make your stuff ready for transport. They should also identify the proper documentation for customs. 
Moreover, without experience in the international shipping process, some companies might not be suitable for your move. Be sure to select the right one for your move.
Can international moving companies provide insurance for my move?
Although there are third-party insurance providers, most moving companies offer insurance for your move. You have to consult with your chosen company to know about the coverage limits. Some international movers also offer valuation, which may be limited to the predetermined coverage of the moving company. 
You know that international moves are always risky, and thus, you have to keep your belongings insured. Losses, damages, and any other mishaps may turn up during this international shipping. Based on the value of your goods, you can choose the type of coverage of your insurance.
What are 5 tips for a perfect international move?
It is not always easy to move your personal and commercial goods overseas. The purpose of your move may be different. However, we have a few tips to make your move successful.
When you are going to move to a new 

country

, you must learn about the chosen location and its local rules.

For moving household goods, you have to pack your suitcase and print off your travel-related documents.

Double-check the contents before packing your goods into the carton and pallets.

It is important to organize personal documents, like birth certificates, academic records, marriage certificates, and insurance papers.

Look for providing international moving services. You must know the relocation package of the chosen company.
Share this article on social media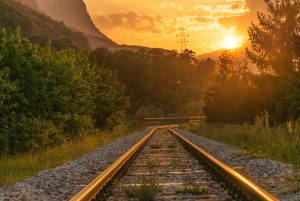 Long distance moving
If the time has come to move out and you think you are ready, it's always good to do a double-check. When we speak about a successful long-distance move, some checkpoints need to be made in order not to encounter any kind of problems.
Read more »