11 Things to Know When Moving to Texas
Moving to Texas can be a life-altering decision, so if you are wondering why everyone is moving to Texas, keep reading. The "Lone Star State" is America's second-largest state by area as well as population. Texans are a jolly population who love themselves a wholesome barbecue session and jiving to the tunes of country music.
Texas' booming economy attracts millennials and Gen Z from across the globe with lucrative job opportunities. The best part, though, is that Texas does not levy a state income tax. People moving to Texas become part of a unique culture, gain access to top-notch educational opportunities, and celebrate a vibrant assortment of food options. Before moving to Texas, there are several things you need to know and prepare. Here are 11 things you need to know before moving to Texas.
What to Know Before your Move to Texas
1. Before you Arrive in Texas
Find a reliable moving company, truck rental or moving container
For your move to Texas, you will need to hire a reliable moving company or take on the move yourself. To find the best moving company, look for good reviews, a professional-looking website and years of experience. 
Planning to move soon to Texas? Have a look at our selection of the Best Moving Companies in Austin, Houston, Dallas, San Antonio, and Fort Worth.
If you are moving to Texas permanently and you receive a lot of mail, you may want to sign up with USPS's mail forwarding service. Mail forwarding will allow your mail to be redirected to the right address for a given period of time. The fee for mail forwarding is only a little over a dollar for 6 months. If you want to extend the service, you will have to pay around $20 for 6 months more. You can begin your mail forwarding process by signing up on USPS's website or directly at your local Post Office.
Sell or donate items you won't need in Texas
Downsizing can go a long way before you make the move. You most likely won't be needing your winter clothes in Texas. If you have plenty of other items that you want to get rid of, consider having a yard sale, donating them or simply putting them on Craigslist or Facebook MarketPlace. The extra cash will certainly help out with all those moving expenses.
2. First Steps When Arriving in Texas
In addition to forwarding your mail, you will need to update your address with the Department of Public Safety and other concerned authorities as well. You will also need to update your voter registration online. You should also change your address with your employer, bank, doctor, insurer, and more so that you can avoid any complications further down the road.
Exchange your driver's license and register your vehicle
You will have 90 days to exchange your non-Texan driver's license . During these 90 days, you may continue to use your current license issued by another state. To exchange your driver's license for a Texas-issued license after the 90 days, you will need to visit The Department of Public Safety online or in person at your nearest location. To register your vehicle, you will have 30 days within which you must notify the DMV through this Texas vehicle registration form.
Consider getting health insurance
Getting health insurance is an excellent way to get peace of mind when it comes to your health. With health insurance, you won't have to worry about spending a ton of money in case of a health-related emergency. Healthcare is regulated by the state in the US and so the state of Texas proposes a website to help you with your health insurance search. Simply choose Texas as your state and create an account.
Consider getting property insurance to protect from natural disasters
Texas does not mandate property insurance for property owners. However, if your property is mortgaged with a lender, the lending company may contractually bind you to purchase insurance to safeguard the amount outstanding on the loan. If your property is in a flood-prone area, the lender may mandate purchasing flood insurance from the National Flood Insurance Program. While some homeowner's insurance policies include wind damage, some do not. Texas hurricanes can cause significant damage, so be sure to check if your policy protects against wind damage. In any case, it is always prudent to buy property insurance to protect your property—which may easily be one of the best investments you ever make.
3. Best Places to Live in Texas
If you're a couple you might want to consider San Antonio as the nightlife is exquisite and the houses are relatively affordable compared to Dallas, Houston and Austin.
If you're a family, you should consider Frisco due to the high quality schools and the affordable housing prices.
If you're a couple, you should consider moving to Houston because almost half of the population is unmarried.
4. Housing and Renting in Texas
In the last few years, Texas has become one of the trendiest places to live in the USA due to the job opportunities, the trendy lifestyle and the affordable housing and renting prices.
How to find an apartment in Texas?
If you are looking for an apartment, these websites may be helpful:
How to find a house in Texas?
These websites will help you find a house in Texas:
5. How to Set Up Utilities in Texas
Texas is one of the places in the USA where utilities cost the most. However, it is fairly straightforward to set up utilities after moving to Texas.
Electricity, water, and gas in Texas
Texas has various electricity providers like AEP Texas, CenterPoint Energy, Oncor, Sharyland Utilities and Texas New Mexico Power. The activation may be immediate if the property was previously occupied, but if it wasn't you may need a technician which can take up to 5 days. To set up electricity, call the company directly or visit the website links provided. Water in Texas is run by each individual city or area. To set up water you will need to contact your local city office. To set up gas in Texas you can register on the Texas Gas Service Website. 
Internet and cell phone in Texas
Texas has high-quality internet at reasonable prices. You may need satellite internet if you live further away from the big cities like Dallas and Houston. To save money on the internet and your cell phone plan, it's a great idea to bundle your internet service with your cell phone provider. Here's our pick of the 5 Best Internet Providers in Texas. Don't touch your cell phone while you drive; Texas has strict no cell phone while driving laws in place that can get you fined up to $200.
6. Cost of Living in Texas
The average cost of living in Houston, Texas per month is $2000 for a couple. The cost of each individual expense is listed below.
| | |
| --- | --- |
| Expense | USD $ |
| Rent – Mortgage | $750 |
| Utilities (gas, water, electricity, phone, internet) | $150 |
| Groceries | $500 |
| Entertainment  | $75 |
| Health Insurance  | $400 |
| Other (transportation, material goods) | $150 |
Source: Apartmentlist, SmartAsset, Numbeo, Expatisan
7. What's the Weather like in Texas?
Texas has about 235 sunny days per year and receives around 36 inches of rain. The hottest month is July when temperatures soar as high as 94 degrees, while January is coldest with temperatures dipping to a low of 36 degrees. Winter is a great time to be in Galveston, also called the "Winter Wonder Island of Texas." If you want to tour during the summer, head to San Antonio for the Six Flags Fiesta.
8. Transportation in Texas
If you are in Houston or Dallas, getting around without a car should not be a problem. There are plenty of transportation options including the Metro Light Rail, DART, Local Bus system, taxi service, and more. If you want to travel by rail, use Amtrak that connects 12 cities in Texas and offers service almost daily.
9. Where to Shop and Eat after Moving to Texas?
The 3 most popular grocery stores in Texas are H-E-B, Trader Joe's and Kroger.
The 2 most popular big chain stores in Texas are Walmart and Target.
The most popular fast food places are Matt's El Rancho (Tex-mex restaurant), La Madeleine, Perry's Steakhouse and Lupe Tortilla.
10. What's There to Do in Texas?
If you want to immerse in nature's beauty, head to the Big Bend National Park. History buffs, check out the Alamo Mission. Late September and early October is a great time to visit the State Fair of Texas. If you are excited about being a Texan cowboy, cowgirl or cowperson, a real Texas rodeo is the place to be.
11. Fun Facts About Texas
Love flooring the gas pedal? You might just get to do that more often on Texas's State Highway 130 which has the highest speed limit (85 mph) anywhere in the USA.

Per capita, Texas has the most live music events in the USA.

There is a ranch in Texas that is bigger than all of Rhode Island. In fact, Texas is bigger than most European countries!
We hope this article has got you all excited about the prospect of migrating to Texas! And we hope we've been successful in alleviating at least some of your stress.
Moving is often synonymous of stress, long administrative tasks and a significant waste of time and money. MovingWaldo helps you solve all these problems in just a few clicks! After some shameless self-promotion, we invite you to discover our free moving tools available to all.
Update accounts.
Book movers, find storage or rent a rental moving truck.
Connect Internet, TV and Phone.
Secure home and auto insurance.
Find resources, checklists and more.
Share this article on social media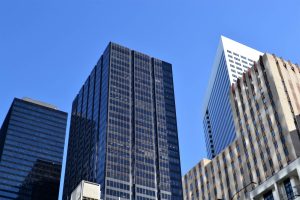 Movers US
Moving can be a strenuous task which can dampen the excitement that comes from relocating to a new space. The transportation of heavy possessions and prized valuables can be tricky and may be damaged or lost
Read more »