9 Things to Know Before Moving from Canada to California
In California, we can't even count all the amazing things and places the state is famous for. As one of America's most famous and internationally recognized states, it is home to the Hollywood sign, the famous Golden Gate Bridge, Yosemite National Park, and Disneyland. Each city in the state has its own unique history, culture, and identity. It is also the USA's most culturally diverse state.
Over a million Canadians live in the United States and many have interest in the Californian lifestyle. So if you are a Canadian looking to move to California, this guide is designed just for you.
Do keep in mind that there are some general requirements when moving to the USA and some specific requirements when moving to your desired state. Rules and regulations for both need to be considered before making your move. It is one thing to move to the United States and another thing to move to a specific state.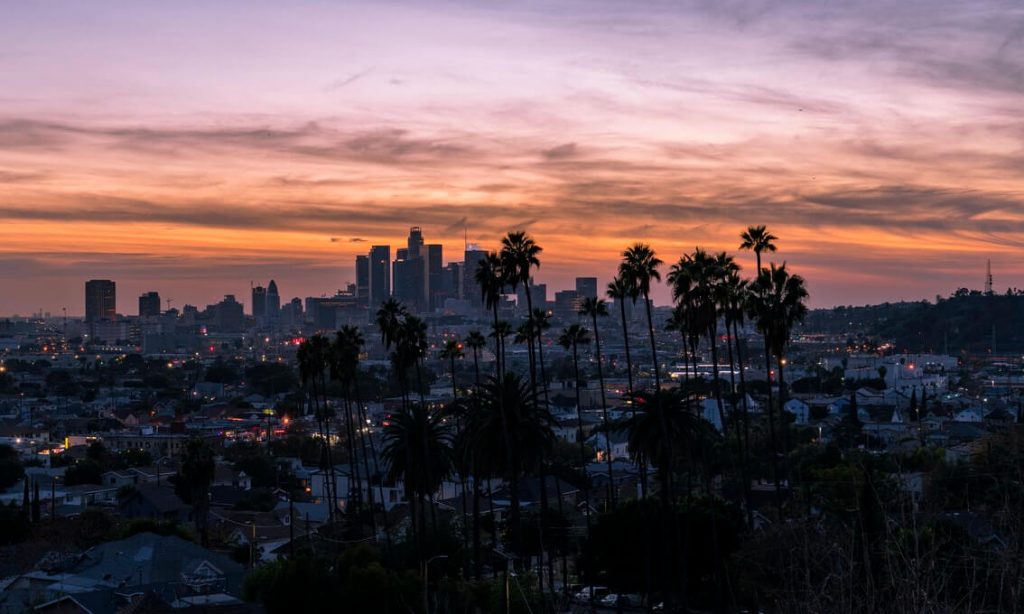 1. First Steps Upon Planning a Move to California
In essence, you are moving to the USA first and California later. So it is vital to meet the requirements of the country first before meeting the requirements of the state. There are three main ways you can apply for a visa in the US as a Canadian citizen. This includes:
Employment sponsorship
Business and investment
Family sponsorship.
There is also the diversity visa lottery where you can have a chance to become a permanent resident of the United States.
There are over 39 million people in California but still, plenty of space for you to adjust there. Make sure you have your affairs resolved with Canada Revenue Agency and cleared of all due taxes. Additionally, make sure you have acquired your US visa for yourself and your family (if applicable).
Inform the relevant authorities about your departure on both ends and make sure you have a place to stay upon your initial arrival. Additionally, you need to make sure you are not carrying anything that you may not be permitted to carry.
You also need to make sure you have all your relevant travel documents (be sure to have your Trusted Traveler Program Card) in order to ensure a smooth entry process. For more information, visit the USA government's website. California is an expensive state, so keep it in mind that you need to have sufficient capital to survive your initial period in Canada.
1. Employment Sponsorship
The first thing you need to figure out is the reason why you're moving to the U.S. This is will determine the immigration you will have to follow. If you're moving for the purpose of working in the USA, you'll have three main categories to choose from. In most cases, your employer will sponsor you for a visa which would allow you to live and work in the country. Acquiring the appropriate immigration employment authorization means you need to be approved for one of the three following items:
Employment Authorization Card/ Work Permit
Employment Visa
Permanent Resident Card/ Green Card
Depending on which conditions you meet, and how long you will work in the US, you will be issued either of these documents.
2. Business and Investment
If you're moving to the US to start a business or invest in the country, you will need to acquire a Business Visa or an Investor Green Card. There are many different types of business and investor Visas—temporary and permanent.
Business Visa: This is the most common immigration document for someone who wishes to start their own business in the US or invest in one. E-2 and EB-5 are the most popular programs for Canadian entrepreneurs.
Investor Green Card: While not all of these will turn into resident green cards, the one that provides you with the best chance is the EB-5 Investor Visa.
Canadians can acquire a permanent resident green card through marriage or being an immediate relative of a U.S. citizen.  The steps you need to take to apply for a Green Card will be situation-specific.
Each of the immigration options highlighted above has different application requirements. Also, if you are moving, you would also need to provide a poof of identity as well. For that, if you are travelling by air, you need your valid passport or NEXUS card to enter USA. But if a person or family is entering USA via road or sea, they required to present Canadian passport along with at least one of the following documents:
NEXUS Card.
Enhanced Driving/Identification card.
FAST Card.
SENTRI enrollment cards.
To apply for a visa, visit the given link to find out more.
2. What Should I Look for in an International Moving Company?
It will be quite easy for you to find a company that will help you move your stuff across the borders. It is advised to opt for a company that will move your stuff by air rather than by road. And look for the following qualities in an international moving company:
They are certified and authorized to carry out the job.
They are insured and are providing insurance for the stuff they are moving. This includes damage and accidental insurance.
They are capable of doing a good job and their claims and services are backed by customer reviews.
It is better to conduct detailed and thorough research before deciding upon an international moving company so you have an idea of the rates and which one is ideal as per your requirements.
A few international moving companies are specialized in cross border moves. Some of the movers you should consider are Allied Van Lines, North American Van Lines, U-Pack and Atlas Van Lines just to name a few.
3. Car Shipping to California
There are two kinds of imports for a car from Canada to the USA.
Informal import (12 months or less).
Formal (for over 12 months, the vehicle may be registered as a USA vehicle).
If you are using a car shipping company, the car needs to be compliant with the standards of US departments of transportation and Environment Protection Agency (EPA) and the process can take up to a month for the relevant authorities to process the import form. It is after that you can actually register your vehicle with the Department of the Motor Vehicles.
Due to the stern requirements, most people choose not to import their vehicles from Canada to California. It is rather a smart decision to purchase a vehicle in California than to have it imported. Unless the vehicle is a very expensive luxury vehicle or it has sentimental value attached to it, it is not recommended to ship your vehicle to California.
4. First Steps Upon Arrival in California
When you first arrive in California, inform the relevant authorities and your employer (if applicable) of your arrival. It is also wise to get in touch with the Canadian Embassy and have yourself registered. It will serve as a great source of help for a number of queries.
The relevant authorities will stay in contact with you throughout the entire process of registration so keep your documents where they are safe and easily accessible for you. Once completed, you will have to apply to obtain your social security number. In most cases, this step is incorporated in the previously mentioned step. Once you have your social security number, you will need to open a bank account so you can pay your taxes and avail all the essential utilities. Your Social Security number will also help you get healthcare for yourself and your family as well as a driving license.
Find a good school for your children. The USA has free public schools that are open to all. So try to make sure your residence is close to the school to facilitate transport.
In most American states, you need your Social Security Number in order to apply for a driver's license. We suggest you bring all your identification with you including your passport, foreign driver's license, a birth certificate as well as proof of your legal immigration status. To obtain your legal driving license along with other information on the subject, visit this link.
Financial Services and bank account in California
Immigrant financial access is important as you move to a new country. As an immigrant, you may rely on these financial services to send remittances cash checks and pay your bills.  The first thing you must do is open a bank account with both a USD account as well as a CAD account. While the required documentation depends heavily on each bank, you generally need two things:
An I.D. number,
Proof of your identity and address—a government-issued photo ID will suffice.
Moving into the US, getting health coverage should be one of your first orders of business. To enroll in coverage program, you must live in the United States and you must be a citizen/ national (or be lawfully present). Furthermore, you cannot be incarcerated.
In USA, healthcare services are provided through private companies. The government has little to no part to play in this unless an exceptional case (disability, unemployment, living close to or below poverty level) is at hand. The citizens are themselves responsible to look after their wellbeing.
There are several healthcare programs that are available for residents of USA to choose/facilitate from. This includes:
Private medical insurance.
Medicaid
Medicare
As a Canadian immigrant, we urge you to get insured as soon as possible. As a new immigrant, you can consider New Immigrants Health Insurance. These will include companies such as Sirius International, Seven Corners, and Lloyd's Of London.  Additionally, you can opt for a Short Term Health Insurance plan that will provide temporary coverage while you travel to and settle down in the US.
5. Utility Setup in California
Essential utilities such as electricity, gas, and water can be set up three weeks prior to moving by contacting the relevant authorities, granted that you have found a place to live. Most of the utilities are deregulated, so this means you can select your service provider yourself.
Water and sewage are the responsibility of the state government and in order to have them set up, you need to contact the relevant authorities a week or two prior to moving in. You can easily find the contact information for them online or by contacting the local town council.
Electricity is deregulated, so you can look for a service provider online and apply. Have it set up in your name and as per your address.
Like electricity, gas is also deregulated and the process for setting it up is similar to electricity.
Contact the primary service provider in your area and have them collect your garbage. It can either be for free (from the state) or a paid service where you will have to ask for a subscription.
Internet and Television in California
Luckily in California, internet, cable, and telephone are provided in a single package/bundle. Additional equipment may be needed for the internet and cable to be set up. Also, you can purchase a Wi-Fi router directly from your service provider along with a Cable box for TV.
In most states (including California), security systems are also included in utilities which can include cameras, alarm systems, and fire alarms or air quality sensors (to detect levels of carbon monoxide). You will need to provide them with service providers with your bank account details, social security numbers, and residential address.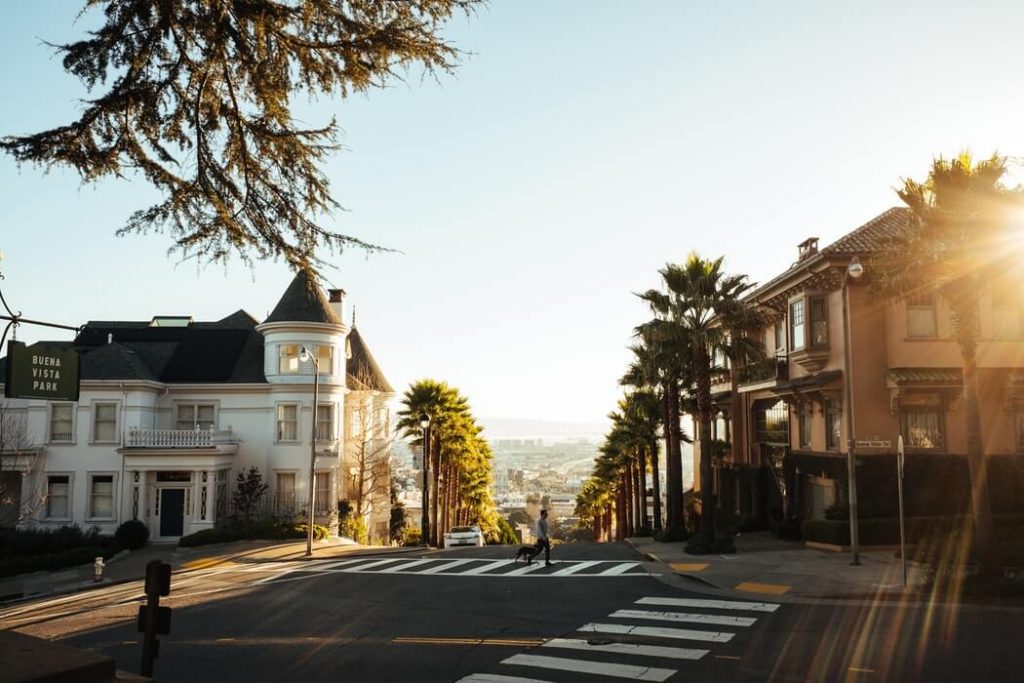 6. The Essential Insurance Coverage in California
Essential insurance coverages in California include:
Health and dental insurance.
Car insurance.
Homeowner/residential insurance.
Life and annuity insurance.
Long-term care insurance.
Pet insurance.
Medicare supplement insurance.
All of these insurance services are decentralized and provided by private organizations.
Moving to USA would also require you to consider Home and Auto/Car insurance.  When we talk of auto/car insurance, it is a plant to cover the cost of damage that your vehicle or you may have been subjected to in case of an accident. Although the full cost won't be paid, a significant portion will be covered. Some factors that define or effect your insurance plan include:
Car's model and make.
Age and gender of applicant.
Marital status of applicant.
Credit history.
City and neighborhood.
Although auto insurance is compulsory in most of the states, the enforcement of insurance requirements varies differently. Different types of auto insurance include:
Liability coverage.
Uninsured motorist coverage.
Collision coverage.
Underinsured motorist coverage.
Comprehensive coverage.
Home insurance on the other hand is not as compulsory as auto insurance but is still considered as mandatory as health insurance. It is one way of protection against damage or loss. If you have mortgage on the property, the chances are that you already have insurance. It protects your personal property and home against damage or loss. It also protects the homeowner in case someone gets hurts while on their property.
7. Cost of living in California
Canada is actually 19% cheaper than California. The average Californian pays 12.3% of their annual income in the form of income taxes and a lot of the basic necessities are more expensive than in Canada. Compared to the other states, California is one of the most expensive place to live. Home prices are 88% higher than the national median and rent is 55% higher for a two-bedroom apartment.
8. Find an Apartment or Home in California
Housing is quite expensive in California. This is why a number of people prefer renting instead of purchasing. There are a number of websites where you can find properties to buy and many of them even offer virtual tours.
9. Where to do the Groceries in California
There are a number of supermarket chains located throughout California, this includes:
Raley's Supermarkets & Drug Centers
Ralphs Grocery Co.
Rosco Supermarket.
Safeway
The Kroger Co.
Albertsons Company.
Trader Joe's.
Whole Foods
Also, there are numerous small grocery stores distributed throughout neighborhoods and residential areas where you can easily shop for fresh groceries.
What to Expect from your new life in California?
It may even be somewhat different from what you may be used to; it may even be a bit difficult, a bit on the expensive side as well, but overall, a wonderful experience. California offers a lifestyle which can't be found anywhere else.
Share this article on social media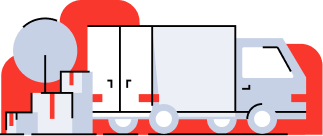 Compare the Best Moving Services available at your address!
Long Distance Moving US
9 Things To Know Before Moving From US To Mexico According to Business Insider, there are more than 1.5 million Americans living in Mexico, which attests to it being one of the preferred place for Americans
Read more »
Check out MovingWaldo's free moving platform and find everything you need for your move. No sign up required!