The 8 Best Neighborhoods in Philadelphia in 2022
Ranked as one of the most affordable major cities on the East Coast, Philadelphia, otherwise known as the City of Brotherly Love, or nicknamed Philly, is famous for many things, including educational opportunities mixed with an exceptional cultural, sports, and music scene and a unique place in the nation's history. If you're interested in moving to Philly, it can be overwhelming to pick a place to reside, as many neighborhoods offer an exciting urban lifestyle and amenities at your fingertips. These neighborhoods have a lot to offer; therefore, whether you're looking for upscale living or a funky, creative enclave in the birthplace of America, here are the top 8 best neighborhoods in Philadelphia! While these neighborhoods may not be the biggest or most popular, they have been chosen based on their quality of life.
With many neighborhoods across Philadelphia, the city has something for everyone. Whether you're a young professional, a student, a head of a family, or a retiree, our list of the 8 best neighborhoods in Philadelphia will help you decide. We've built our ranking of the best neighborhoods based on a study from niche.com, who considered the following criteria: education, affordability, public transit, and safety.
 We've also considered the population and the vibe of the neighborhood.
MovingWaldo's list of the 8 best neighborhoods in Philadelphia - 2022
Best for young professionals and students
Population: 52,480
One of the best neighborhoods in Philadelphia is University City. This neighborhood gets its name by being home to Philadelphia's most prestigious higher education institutions, including the University of Pennsylvania and Drexel University. University City combines the diversity of a college town with the feeling and energy of a large metropolitan area. However, most of its residents are college students, university staff, and young adults that choose to reside in this neighborhood. Asides from being home to various educational institutions, University City is also the vibrant home of multiple indoor and outdoor attractions. This neighborhood has everything from high-end private art galleries to public parks for relaxation, exercise, farmers' markets, restaurants, and theaters.
(*Point2Homes)
University City, Philadelphia
Population: 10,251
This charming northwest neighborhood is one of the best neighborhoods to live in Philadelphia. In East Falls, residents enjoy quiet living with easy access to the hustle and bustle of Philadelphia. East Falls offers its residents a mix of a residential and suburban feel. Living in East falls gives you access to large spaces under a fantastic canopy of verdant trees, all set against a backdrop of sumptuous historical mansions and Georgian or Victorian-style buildings. Additionally, residents enjoy access to the two largest parks in Philadelphia alongside endless options for hiking, biking, and running trails. Most of its residents are young couples and families settling for a more affordable lifestyle that's still within reach of bustling downtown Philadelphia.
(*Point2Homes)
Population: 16,247
In this neighborhood, you'll find cobblestone streets, historical designs, and proximity to various locations. Additionally, Old City residents have access to plenty of bars, restaurants, and entertainment venues like art galleries and theaters, all within walking distance. In Old City, residents enjoy an urban lifestyle with no car required because this neighborhood is walkable and easy to navigate with a Walk Score of 87. This fun neighborhood also has mind-blowing nightlife scenes with upscale restaurants, pubs, dive bars, lounges, and many live music venues.
(*Niche & Walk Score)
Population:  12,573
On the north side of Philadelphia, located west of the enchanting Delaware River, is one of the best neighborhoods in Philadelphia. Previously, Northern Liberties used to be an industrial area. However, it is now a significant hipster hotspot brimming with art galleries and trendy boutiques. Northern Liberties is famous for beautiful public parks, many trendy boutique shops and art galleries, small bars, tasty restaurants, and the most lively nightlife in all of Philadelphia. Residents in Northern Liberties enjoy access to an affordable standard of living with lots of shopping and dining options. Interestingly, most of these dining options are pet-friendly dining areas; hence, you will meet as many friendly dogs as pedestrians here.
(*Niche)
Northern Liberties, Philadelphia
Population: 10,177
Bella Vista, otherwise referred to as Philly's "Little Italy," is one of the best neighborhoods to live in Philadelphia. This neighborhood is a popular residential area and home to a bustling commercial district because this was the first neighborhood that Italian immigrants settled in. Bella Vista might seem to be a small suburb in Philadelphia. However, the streets are packed with retail shops, outdoor markets, cafés, and restaurants alongside a fantastic nightlife scene. Residents in Bella Vista enjoy the outdoor markets, beautiful murals, and lots of green spaces. Additionally, residents have access to various shopping, dining, and entertainment establishments, all within easy walking distance of each other. Undoubtedly, Bella Vista is the ideal neighborhood for anyone who enjoys urban life in a confined space.
(*Niche)
Bella Vista, Philadelphia
Population: 30,597
Fairmount, often referred to as the "Art Museum Area," is one of the best places to live in Philadelphia. This neighborhood is famous for its proximity to the Philadelphia Art Museum, located just a mile and a half from the heart of Center City. Residents enjoy this neighborhood because of its robust art scene that attracts many people to the community. Fairmount is ideal for young individuals and families that love art, parks, and world-class historical attractions. Fairmount's residents are a mix of generations ranging from baby boomers to millennials with many dog owners.
(*City-Data)
7. Washington Square West
Best for single individuals
Population: 15,076 
Washington Square West is a welcoming neighborhood located in downtown/Center City, Philadelphia. Washington Square Park is filled with beautiful brown stones, historical buildings, and cobblestone streets; it also offers its residents a welcoming community. These cobblestone streets and historical buildings provide old-world charm as the foundation for trendy shopping, urban green spaces, exquisite cuisine, hip coffee houses, and buzzing nightlife. Most of its residents are single individuals and young families as well. This neighborhood offers lots of outdoor activities and events, making it almost impossible to be bored in Washington Square West. 
(*Niche)
Washington Square West, Philadelphia
Best for access to public transportation
Population: 24,829
Ranked as one of the best places to live in Philadelphia, South Philly is the area between the Delaware and Schuylkill Rivers, South Street, and due south. This neighborhood has a classic charm that can make one forget they are in a big city. Hence, the lifestyle residents enjoy in South Philadelphia is arguably one of the best in Philadelphia. The streets in South Philadelphia are also filled with shops and cafes, outdoor dining, and bars. South Philadelphia is home to various parks, markets, concert venues, multicultural attractions, public art, and other experiences. South Philadelphia is a highly walkable part of the city; it has everything you need only a few blocks away. Plus, the Broad Street Line subway is easily accessible from South Philadelphia. 
(*AreaVibes)
South Philly, Philadelphia
Philadelphia has over 100 neighborhoods, each of which has its perfect atmosphere and environment for every person. No matter where you go, you can find your perfect community to call home. Therefore, if you are moving to Philadelphia or residing in Philadelphia and want a change of neighborhood, this list will help you make a great choice!
Are you moving soon? Find out the best Philadelphia movers!
Share this article on social media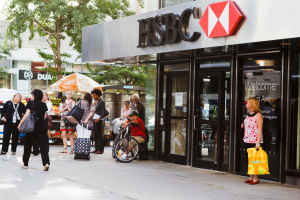 Address Change
Change of Address HSBC: A Step-By-Step Guide How to change your address with HSBC When looking to change your address with HSBC, you have 5 options to pick from: Online through your banking account or on the
Read more »
Check out MovingWaldo's free moving platform and find everything you need for your move. No sign up required!