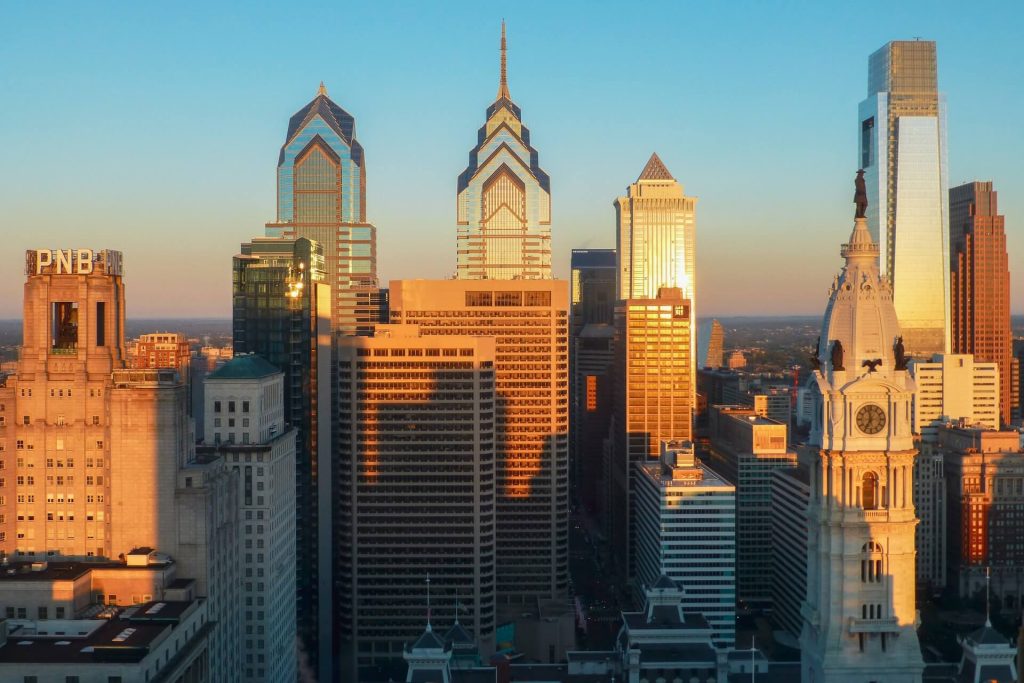 How Much Does It Cost to Live in Philadelphia?
What is the average cost of living in Philadelphia?
The average cost of living in Philadelphia is $2118 per month.
Philadelphia, popularly known as Philly, is the sixth most populous city in the U.S. It is also one of its oldest cities. The city is sometimes called "The City of Brotherly Love" because of its powerful sense of community. This sense of community is what keeps this populous city very intimate and neighborly, and its why many people find themselves moving to Philly. It is a great and historic city. Philly is also known for the Philly Cheesesteak, which is essentially a bun with beef, onions, cheese, and pepper unique to the area.
However, before you decide on moving, it's important to know the cost of living in Philadelphia. This guide gives good insight into the significant costs you'll encounter when living in Philly. Let's get to it!
Cost of living in Philadelphia, PA - 2023
Housing Cost in Philadelphia
Unlike many major cities, housing costs in Philadelphia are very affordable. When compared to cities like NYC, Philly's average rent is much lower at about 52%. For this reason, many New York residents have moved over to Philadelphia for a much cheaper cost of living while enjoying the amenities of a metropolis. Philly is also very profitable for real estate developers and investors.
In Philadelphia, the average cost of buying a house is about $208,000 compared to the national average of $270,000. Additionally, renting a 1-bedroom apartment would cost you about $1,300, a 2-bed is $1,700, while a 3-bed is $2,800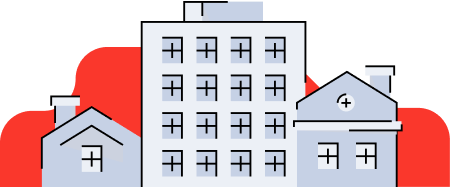 What is the average cost of a house in Philadelphia?
The average cost of a house in Philadelphia is $208,000.
What is the average cost of rent in Philadelphia?
The average cost of rent in Philadelphia is $1700 per month for a 2-bed apartment.
Average Cost of Utilities
Electricity Costs in Philadelphia
Pennsylvania began offering residents the option of selecting their electricity provider in 1997. The result of this decision was a significant increase in competition among Philadelphia's electric providers. As a result, Philadelphians have access to lower electricity rates and choose where to buy their electric power. On average, residents in Philadelphia consume 837 kWh/month. Below is a table of different electricity providers and their rates per kWh.
Company 

Rates per kWh

Verde Energy – Clean Power 24

24 months

$0.079 / kWh

Public Power – 24 Months Fixed

24 months

$0.084 / kWh

Constellation – 36 Months Home Power Plan

36 months

$0.089 / kWh

Clearview Energy – GreenGuarantee 12Plus

12 months

$0.089 / kWh

YEP Energy – 24 Months Fixed Rate Plan

24 months

$0.092 / kWh

Spark Energy – Spark Secure 24

24 months

$0.092 / kWh
(*Electricity Local, Choose Energy)
What is the average cost of electricity in Philadelphia?
The average cost of electricity in Philadelphia is $107 per month.
Internet Costs in Philadelphia
Your internet type is one of the most important aspects to consider when getting a new plan. Philadelphia has a variety of internet providers to choose from that offer fiber-optic, cable, and satellite. Below is a chart of the various internet types, their speed, and estimated costs.

| | | |
| --- | --- | --- |
| Type of Internet Connection | Mbps (speed) | Cost per month |
| Fiber-optic | 200  | $40 |
| Cable | 100  | $30 |
| | 25  | $50 |
How much does the internet cost in Philadelphia?
In Philadelphia, the internet costs an average of $30 per month for 100Mbps.
(*Broadband Now & All Connect)
Cost of Public Transport in Philadelphia
Here's an overview of what transportation costs in Philadelphia.
How much is one SEPTA bus fare?
One SEPTA bus fare costs $2.50 (cash) and $2 (smartcard) for an adult.
Whether you live in the city or the suburbs of Philadelphia you can use the SEPTA (Southeastern Pennsylvania Transportation Authority) public transportation seven days a week, with frequent service every few minutes, to get around and get to all your destinations.
Type of pass/ticket

Fare

Weekly TransPass

$25.50

Monthly TransPass

$96.00

One Day Individual Pass

$13.00

3 Pass Bundle

$36.00

One Day Convenience Pass

$9.00

Three Day Convenience Pass

$18.00

Cross County Pass

Weekly: $30.75

Monthly: $115
Cost of The Public Bicycle Sharing System: Indego Bike Prices
Philadelphia, PA is one of the most bike-friendly cities in the country. Philadelphia's protected bike lanes and scenic trails make cycling an excellent way to see the city's many parks and trails, as well as an environmentally friendly way to get from one neighborhood to another. Some of the major bike lanes include:
East/West on Pine and Spruce Streets

Benjamin Franklin Parkway

North/South on Delaware Avenue from South Philadelphia to Fishtown

Spring Garden Street from Delaware Avenue to the Benjamin Franklin Parkway

5th and 6th Streets from Spring Garden Street to Chestnut Street
Getting around by bike in Philly is easy, thanks to Indego. Philadelphia's bike-share program is convenient and affordable. Indego has over 100 stations located across the city that offer both classic and electric bikes. Here's how much it cost to rent Indego in Philadelphia, PA.
Indigo fares in Philadelphia
Type of fare/pass 

Pricing 

Tax not included

Guest Pass

24 Hours of Access

$12.00

Indego30 Pass

30 Day Pass

$17.00

Indego365 Pass

Annual Pass

$156.00
(*SEPTA & Ride Indego)
Entertaiment Costs in Philadelphia
With all the parks and sport facilities, there are many free ways to get entertained for free in Philadelphia. For activities that aren't free like dining out and going to the movie theatre, they are still relatively cheap.
| | |
| --- | --- |
| Type of activity  | Cost per month |
| Meal for 1 person at a mid-range restaurant + 2 beers | $40 |
| Gym membership  | $36 |
| Movie theatre ticket | $14 |
How much does entertainment cost in Philadelphia?
In Philadelphia, it costs $90 per month for entertainment.
Grocery Costs in Philadelphia
Philadelphia is an affordable place to live, with its cost of living being close to the national average. Grocery costs in Philadelphia vary from household depending on income, family size, and food preference. However, here's what an average 2 weeks' worth of grocery costs in Philadelphia.
| | |
| --- | --- |
| Food | Cost |
| Milk | $8.26 |
| Loaf of bread | $5.50 |
| Rice | $3.74 |
| Eggs | $4.64 |
| Local Cheese | $8.44 |
| Chicken | $10.46 |
| Beef  | $13.32 |
| Fruits and Vegetables | $26.18 |
| Beverages | $68.78 |
| Total | $150 ($300 for 1 month) |
How much do groceries cost in Philadelphia?
In Philadelphia, groceries cost $300 per person per month.
Healthcare Costs in Philadelphia
The Pennsylvania Insurance Department regulates healthcare costs in Philadelphia. They also collect and review the price list of all healthcare insurance providers in the country and ensure that the prices are neither excessive, inadequate, nor unfairly discriminatory. Nevertheless, healthcare costs in Philadelphia, PA, vary among providers. On average, self-employed individuals pay $456 for single coverage and $1,800 for family coverage per month. By law, companies with 50 or more employees are required to provide healthcare insurance for employees. The cost of health insurance through your employer costs around half that amount at an average of $225 per month.
What is the average cost of health insurance per month in Philadelphia?
The average cost of health insurance per month in Philadelphia is $225. 
What is the sales tax in Philadelphia?
The sales tax in Philadelphia is 8%.
It's easy to see why many people choose to move to Pennsylvania and more specifically Philadelphia. Compared to New York, living in Philly is a bargain. Housing, food, and transportation are much cheaper. Philly gives you the feel of an urban city with a much more affordable cost of living. Philly also offers many fun activities and events, some of which are completely free. Playgrounds, trails, parks, and sporting courts provide opportunities for outdoor sports in the city, including basketball, hockey, tennis, and baseball. Are you moving to Philadelphia soon? Make sure you hire one of the best movers in Philadelphia to handle your move to perfection!
Average Monthly Cost of living in Philadelphia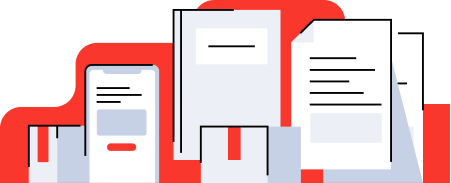 Average rent price for a 1 bedroom
Spark Energy – Spark Secure 24
Fresh produce & refrigerated items X2
Note: If you are sharing cost with someone, it will be significantly lower. Also, if you are budgeting for a family, you'll need to add the cost of each family member.
This is an approximation. Price will vary.
Moving is often synonymous of stress, long administrative tasks and a significant waste of time and money. MovingWaldo helps you solve all these problems in just a few clicks! After some shameless self-promotion, we invite you to discover our free moving tools available to all.
Update accounts
Connect Internet, TV and Phone.
Secure home and auto insurance
Find resources, checklists and more.
We bring together more than 700 organizations across Canada with a single and simplified form.
Share this article on social media
Movers US
Moving out from Philadelphia, PA is one of the most stressful things you can ever do. Whether it is residential moving, long distance moving, moving cross borders, or commercial moving, the process can be a disaster
Read more »
Check out MovingWaldo's free moving platform and find everything you need for your move. No sign up required!