Top 10 Most LGBT Friendly Cities in the US - 2022
Even today, homosexuality continues to be a topic of discussion in many parts of the United States. Many cities in the US label homosexuality a crime, and LGBT+ rights across the globe are being eroded. In fact, according to Freedom for All Americans, 29 states are still not accepting of the LGBT community, making the decision of moving to another city is extremely difficult within the community.
Happily, a multitude of cities are overwhelmingly accepting of the LGBT community in the US with the inclusion of Pride parades, LGBT community centers and support groups. To make your search for your next home that much easier, we have created a list of the top 10 most LGBT friendly cities in the US.
According to Freedom for All Americans, 29 states across the US do not have laws protecting LGBTQ Americans from discrimination of sexual orientation in 2022. As a result, we understand how difficult deciding where to raise a family and live in the US can be for LGBTQ individuals.
In no particular order, we've consequently built our ranking of the 10 most LGBT friendly cities in the US by evaluating criteria using information provided by the National LGBT Chamber of Commerce, GLMA: Health Professionals Advancing LGBTQ Equality, Federal Bureau of Investigation, U.S. Department of Housing and Urban Development and the Gay Pride Calendar meanwhile using Niche.com to support these rankings, who considered the following criteria: equality, community support, affordability, safety, health care access and pride-readiness (pride festivals, gay bars and clubs, LGBT-friendly accommodations).
MovingWaldo's list of the 10 most LGBT friendly cities in the US - 2022
San Francisco, California is the hub known as one of the most LGBT friendly cities in the US. Unlike 29 states in the US, California has openly accepted the LGBT community, especially being known as the Gay Capital of the World. Raising a family, moving in with a partner and moving in by yourself has never been more comforting than knowing the equality, community support and health care access rank are amongst the highest levels in all of the US. In addition to the latter, the pride-readiness rank is at the highest level. For instance, in 2022, the 52nd Annual San Francisco LGBT Pride Parade was celebrated with more than one million attendees. Not to mention, the fabulous LGBT neighborhoods including the Castro, SoMa and the Mission, are known as the top 3 best LGBT friendly neighborhoods in San Francisco! 
(* SFPride.org, Gay Pride Calendar, & Blue Print)
Best for university students
New York City, the Big Apple, the City that Never Sleeps is one of the most LGBT friendly cities in the US with its extensive pride readiness. New York City is also home to excellent academic and job opportunities like the Pratt Institute, the Fashion Institute of Technology, and The Juilliard School. In addition, among our list today New York City is one of the safest cities to live in for LGBT community. In regard to affordability, NYC is notorious for big spenders so be prepared to budget accordingly. A 1-bedroom apartment can cost you anywhere from $1,489.00 per month and upward. At the top of the crown, the Big Apple has welcomed the LGBT community tremendously by opening community centers located in the West Village known as The Lesbian, Gay, Bisexual & Transgender Community center otherwise called The Center, to further educate New Yorkers about the rights of the transgender community. 
(*Niche.com, U.S. Department of Housing and Urban Development & NYCLGBTSites.org)
With more than 4.2 percent of the population identifying within the LGBT community, it is no wonder Fort Lauderdale is one of the most LGBT friendly cities in the US. You can find diverse and welcoming support groups including AIDS Healthcare Foundation, Equality Florida, National LGBTQ Task Force and 26Health, to name a few. Alongside San Francisco, Fort Lauderdale ranks at number 1 in community support. According to Numbeo.com, Florida holds a safety index of 47.12, making it safe for raising a family. In regards to leisure activities, Fort Lauderdale is a family-friendly city with closeness to the waterfront and safe location to live. Fort Lauderdale offers many inclusive beaches like the famous Sebastian Street Beach. Fort Lauderdale also offers its residents a spectacular nightlife with same-sex bars and spas on Las Olas Boulevard and Wilton Drive including annual LGBT events. 
Denver Colorado is home to the ninth-highest populated city of LGBT adults, making it one of the most LGBT friendly cities in the US. One of the main centers in Denver includes The Center on Colfax which offers writing groups, dancing groups, chair yoga, community groups for elderly LGBT members, open art studios and more. Denver excels in all the criteria we are assessing including equality, community support, affordability, health care access and pride-readiness. According to Numbeo.com, Denver has a high safety index of 55.13 and a low crime rate of 44.87. Contrarily, the median price for a 1-bedroom apartment is affordable with an average of $1,397 per month. You can find the LGBT community settling in neighborhoods like Cherry Creek, Capital Hill and RiNo Some of the amenities Denver offers are thriving restaurant scenes, sunny weather for a large portion of the year, PrideFest, expansive farms, rodeos and nature lands like Cheesman Park and the Highlands. 
(* U.S. Department of Housing and Urban Development, Niche.com, Queer in the World, Numbeo.com & LGBTQ Colorado)
First State to Legalize Same-Sex Marriage 
Northampton Massachusetts was the first state in America to legalize same-sex marriage in 2004 most definitely making it one of the most LGBT friendly cities in the US. Northampton provides its LGBT population with an abundance of leisure activities, on Main Street, after a long workday including the LGBT film club, the LGBT book club, the Northamptonshire Deaf LGBT Group, and the Northampton Lesbian Line, amongst many others. According to Numbeo.com, 81 miles from Boston, the safety index is at an extreme high of 60.75 and a low crime rate of 39.25.
If you love sports and are looking for a dense suburban neighborhood, Northampton might be the city for you – as they also acquire a Northampton Outlaws RFC team which is an inclusive rugby club jointed to International Gay Rudgby. In regard to affordability, Northampton's median home value stands at an average of $337,100 while the average rent per month is $1,189. To expand their LGBT awareness, Northampton has also opened a boys-only school known as Northampton School for boys where they provide courses on LGBTQ history and rights. 
(*Niche.com, USA Today, Northampton LGBT News, Numbeo.com & Private School Review)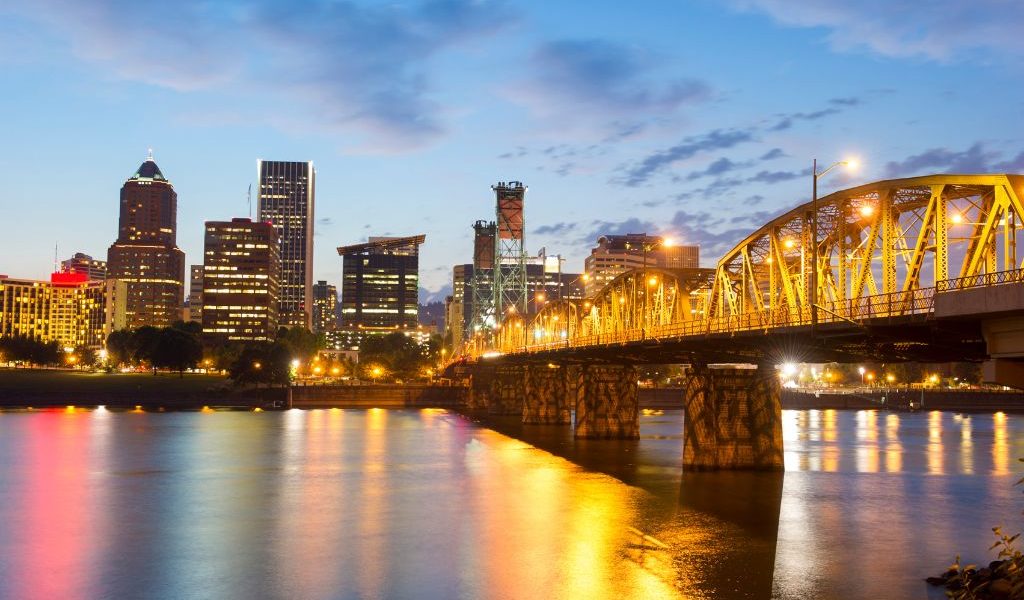 Portland's LGBT community can be found year-round at institutions, businesses, clubs and sports leagues, to name a few. In fact, Portland was the first major city to elect a gay mayor by the name of Sam Adams in 2008. Portland is known for its community support a result of their extensive weekly and monthly support groups known as Aging With Pride, Queer Youth Group, Trans Guyz and LGBTQ Bipolar and Depression Support Alliance. When moving to Portland, Oregan, you can expect friendly, kind individuals, city- lifestyle, on-going activities for adults and children by joining The Portland chapter of PFLAG. Portland's LGBT community resides in an area known as the Burnside Triangle near West Burnside Street and Southwest Broadway Street.  
Best for affordability and safety
As they say, "you don't just move to Texas, it moves you", and that quote could not be truer, making Austin, Texas one of the most LGBT friendly cities in the US. Austin is home to the Austin LGBT Chamber. Since 1997, the Chamber has been a supportive outlook for LGBT including businesses and organizations, not to mention the annual and monthly events they host for the community. In regard to the livability in the city, Austin is very affordable, it has varied health-care access, endless community support and it is safe. 
According to Numbeo.com, Austin is one of the crowns for safest city, with an index of 65.75 and a low crime rate of 37.25! The median home value in Austin is averaged at $358,600 making it affordable for growing families. East Austin is known to be the number one LGBT inclusive neighborhood in Austin, Texas with many hiking and biking trails. With a grand population of almost a million people, you are sure to find a home in the Live Music Capital of the World. 
(*Niche.com, GLMA: Health Professionals Advancing LGBTQ Equality, Numbeo.com & Austin LGBT Chamber)
As soon as you move to Chicago Illinois, you will be welcomed with deep dish pizzas and the amazing cultural scene that presents itself. Chicago is home to a handful of LGBT-friendly neighborhoods including Boystown (do not fear the name), Andersonville, and Wicker Park. These neighborhoods offer their residents an extravagant nightlife, the Women & Children First Bookstore, colorful restaurants and bars, gay beaches, live music bars, annual Pride Parade and festivals, etc. Apart from its extremely inclusive and diverse population, Chicago is known for its lively nightlife, receiving an +A on Niche.com. Alongside equality, Chicago is notorious for its pride-readiness. Chicago also has a heavy percentage of their population attributed to the LGBT community with an amazing score of 7.5 percent.  
(*U.S. Department of Housing and Urban Development, Niche.com & Here Magazine)
Best for single individuals and couples
The City of Angels, otherwise known as Los Angeles, is the hub for gay-pride and one of the most LGBT friendly cities in the US. Los Angeles is home to one of the most helpful resource projects in America named the Trevor Project. The Trevor Project offers 24/7 support with crisis counselors to provide extensive support for individuals struggling within the LGBT community. Los Angeles is known for its equal ranking with its multiple diverse and inclusive businesses, restaurants, bars, beaches, shops, and festivals. Los Angeles is the perfect place for your next move, more specifically if you are single or a couple looking to move in. 
The most vibrant neighborhood to reside in would be West Hollywood where 40% of the population identifies as LGBT. When moving to Los Angeles you should expect to bump into Drag Queens and celebrities on the streets of Melrose and Beverly Hills. In regard to livability, as mentioned above, the nightlife and diversity are given an +A including public schools like Granada Hills Charter and benefits for families. Los Angeles also took the crown for community support and pride-readiness. 
(*Niche.com, National LGBT Chamber of Commerce& The Trevor Project)
Best for desert and extremely warm weather
Palm Springs California is regularly known for music festivals like Coachella, extremely warm weather, and celebrity-off-duty atmosphere. However, Palm Springs also makes an amazing place to live as an LGBT adult with 50% of its population associating with the LGBT community. Also known as the Largest LGBTQ community in the country, Palm Springs offers its residents more than 100 golf courses, relaxing spas on the weekend, the Desert Business Association which is a network of LGBT friendly businesses with a variety of resources to help the community and affordable neighborhoods. The median home value is around $398,100 and the median rent is averaged at $1,199 per month. They also have unique amenities like the Lambda Literary which houses queer books and advocates for LGBTQ writers! 
(*Niche.com, Lambda Literary & Gayrealestate.com) 
The LGBT community is rapidly growing yet certain states in America still do not recognize their existence. MovingWaldo has provided a list of the top 10 most LGBT friendly cities in the US to assist the community in making an effortless and clearer decision when choosing your next move with high regard to community support and resources. 
Are you moving soon? Find out the safest cities in the US!
Share this article on social media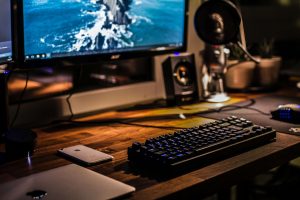 Internet Service Providers US
Getting the right telecommunication provider for yourself is a matter of research and understanding what are your expectations. Today technology is helping us more and more to develop ways of communicating with each other. So if you need alternatives to Shaw and Telus in Victoria, Nanaimo, and Vancouver Island, BC, you are in the right place.
Read more »
Check out MovingWaldo's free moving platform and find everything you need for your move. No sign up required!