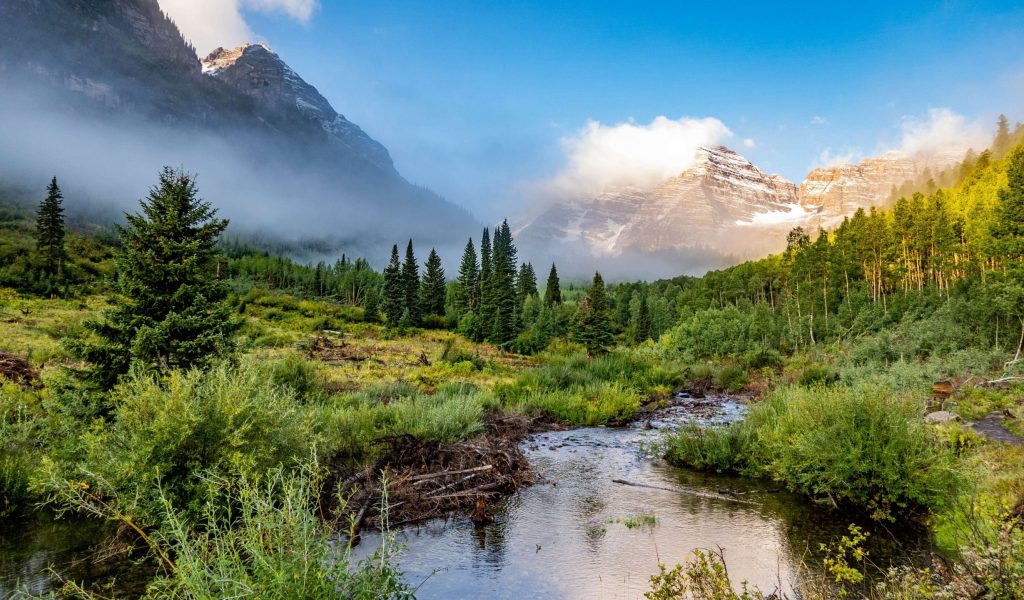 Moving to Colorado From Texas: Everything You Need to Know
If you're planning a move to Colorado from Texas, there's a lot that needs to be done. From hiring professional movers to changing your address, the list never ends. With its strong economy, popular skiing attractions and overall picturesque scenery, Colorado has a lot to offer. We have everything that you need to know if you're moving to Colorado from Texas. Keep reading to find out.  
Get Ready for Your Move to Florida
When you are moving, it's important you take care of your paperwork and complete some administrative tasks.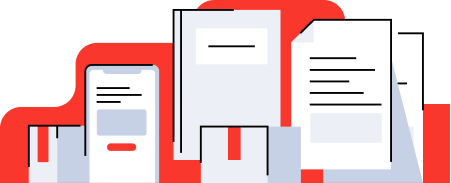 Colorado DMV Change of Address
It's important to notify the Colorado DMV of your change of address so that you can legally drive a vehicle in Colorado. When moving to Colorado from Texas, you'll have 30 days to apply for a new driver's license and 90 days to register your vehicle at the Colorado DMV.
You don't have to notify the Texas DMV of your move. Your Texas license and vehicle registration are valid until you get Colorado ones. 

You can only apply for a driver's license and register your vehicle in-person at a

Colorado DMV office

.

Bring your ID number, date of birth and SSN.

A vision test may be required.

You'll pay a fee of around $30.

You'll need to surrender your Texas driver's license to the Colorado DMV.
For more information, check out our article on how to notify the Colorado DMV of an address change. 
Home Services in Colorado
Electricity, Water, and Gas in Colorado
Internet and Cell Phone in Colorado
Colorado has good internet services at reasonable rates. There are a lot of options available such as fiber-optic, cable net, fixed wireless, and satellite. Satellite is the best option if you are living in a remote area without any other options available for high-speed internet. To save money on the internet and your cell phone plan, it's a great idea to bundle your internet service with your cell phone provider. The best internet providers in Colorado will have bundling options, various speeds, and multiple package options at reasonable prices. 
Car Insurance in Texas vs Colorado
If you're planning to move to Colorado from Texas, you might want to think about the big expenses and costs involved. You can expect to pay less for car insurance in Colorado than in Texas. The average yearly car insurance in Texas is $2125 whereas in Colorado it is $1416.
Health Insurance in Colorado
Home Insurance in Colorado
When getting a home insurance plan, the main thing that you need to check is coverage for natural disasters. In Colorado, tornadoes, avalanches and flooding can cause damage to a home. So, it is crucial to obtain an insurance plan which will cover the costs of any damage. Also, people who buy a home in Colorado may be required by their mortgage lender to acquire home insurance.
Don't Forget to Change Your Address Before Moving to Colorado
It's important to change your address with all the providers listed in our complete change of address checklist to avoid delays in the reception of your benefits and in the set up of your home services. If you're thinking about changing your address with USPS, don't forget that mail forwarding does not actually change your address, it simply redirects mail. Mail forwarding will begin 7-10 business days after you sign up.There are two ways to change your address (set up mail forwarding) with USPS: online and in person.
Moving from Texas to Colorado a is quite an important move. Get prepared by planning how you and your belongings will get there.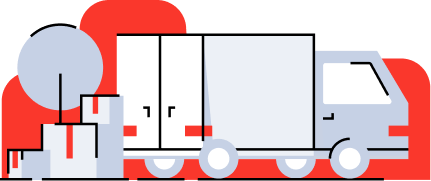 How Far Is Colorado From Texas?
If you've finally decided to move to Colorado from Texas, you need to analyze your travel options. If you wish to travel by plane, the cheapest month to travel from Texas to Colorado is August, whereas November and December will cost you the highest. If you're looking for a road trip, traveling by bus or car is also another option to go to Colorado. The bus timings might include a layover time of two hours. 

The time difference between Colorado and Texas is 1 hour. The distance between Texas and Colorado is 730 miles. Driving from Texas to Colorado will take you 12 hours whereas the flight time is around 2 hours. The flight from Texas to Colorado will cost you around $200. 
If you're taking a flight for your move from Texas to Colorado and don't know how to transport your belongings, check out the best long-distance moving companies below.  
The Best Long-Distance Moving Companies to Colorado
The best long-distance moving companies to Colorado will have good reviews, insurance, great customer service and a straightforward booking procedure. Here are the 5 best long-distance moving companies for your move from Texas to Colorado.
Allied Van Lines
Adams Van Lines
North American Van Lines
Atlas Van Lines
American Van Lines
Need to ship your things from Texas to Colorado? Checkout America's BEST car shipping companies!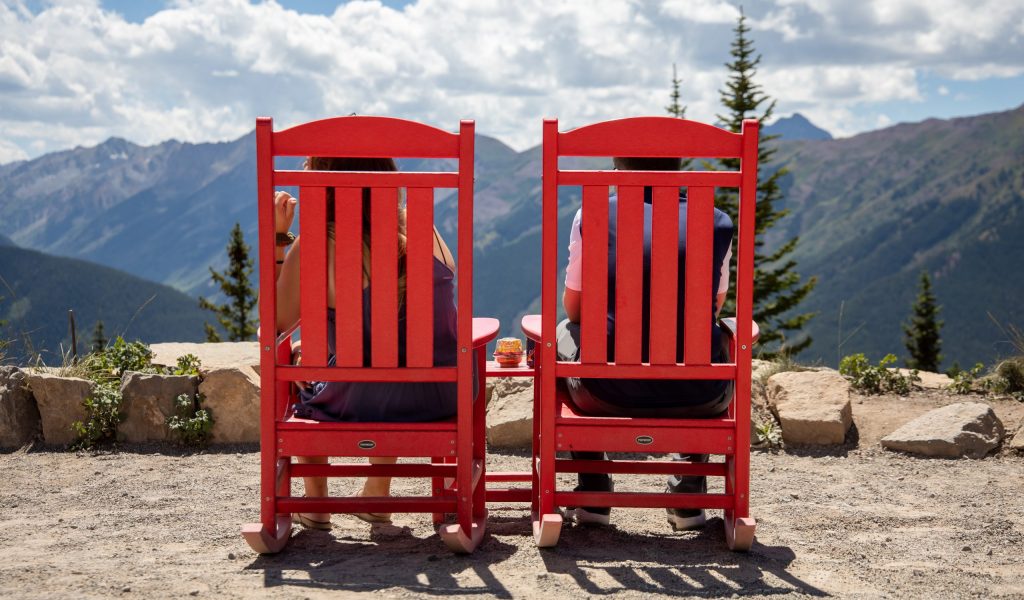 While Colorado is for many things, here is what you should prepare yourself to.

Pros and Cons of Living In Colorado
You can enjoy all four seasons in Colorado.

Colorado is a great place for hiking, skiing, and many other activities.

Colorado is known to have better weather than other states.

Colorado offers more high-quality medical care facilities than other states.

You can enjoy tasty food in Colorado.

Colorado has a strong economy and a booming job market.

Colorado has some breathtaking mountain views.
Colorado has a higher cost of living than many other states.

Expect traffic jams if you live in the suburbs but work in the city.

If you're someone who likes swimming, Colorado doesn't have much to offer.

You can easily find a job but the pay may not be the best.

Winters are cold and harsh.

The crime rate in Colorado is higher as compared to some other states.

The cost of housing is high in Colorado.
Why Some People Regret Moving to Colorado
While Colorado is great for its breathtaking sceneries and booming economy, some people actually regret moving there for the following reasons. 
Homes are built too close to each other.

The lack of space is the cause of smaller homes built too close to each other. 

Water Bills fluctuate immensely.

From $50 in the Spring to $250 in the summer.

It mostly looks brown.

While there are amazing views, there isn't much greenery.
Some people just can't afford it anymore.

With the cost of living in Colorado going up every year, some people have to leave because it's not affordable anymore. 

Colorado is more tourist oriented.

Some people feel it is more designed to please its tourists than it's actual residents. 
Out of the many reasons that attract people towards Colorado, some include its good healthcare system, a number of recreational activities, a booming job market, and a great economy. Not only this, but you will get to enjoy all four seasons in Colorado. 
In Colorado, you'll have easy access to all the amenities and some breathtaking mountains. If you're a sports fan, Colorado is a great place for you. The most important thing is that the public school system is higher than average in Colorado.
Houston and Denver are both great cities with some noticeable differences. Houston is actually 4 times bigger than Denver in terms of land. The high altitude in Denver makes it colder than in Houston.  Denver has a very strong and booming job market whereas Houston has a regular job market.  
Denver and Austin share some similarities such as fantastic weather, a strong economy, and a vibrant lifestyle. Denver is a great place if you're someone who loves outdoor activities. In addition, Denver has a lot of diversity. If we talk about the cost of living, Denver is more expensive as compared to Austin. Austin has a low cost of living comparatively. The cost of transportation is almost the same for both Austin and Denver.  
Cost of Living in Colorado vs Texas
The average cost of living in Houston, Texas, for a couple is $2050 per month whereas the average cost in Denver, Colorado, is $3200. 
| | | |
| --- | --- | --- |
| Expense | Houston | Denver |
| Rent – House | $750 | $1500 |
| Average cost of utilities  | $150 | $350 |
| Groceries | $500 | $450 |
| Entertainment  | $100 | $150 |
| Health Insurance | $400 | $450 |
| Other (transportation, material goods) | $150 | $300 |
*Cost of living is not reflective of the entire states, but of their respective major cities.
(*Apartmentlist, SmartAsset, HashtagColoradoLife, Numbeo1, Numbeo2  & Expatisan)
How Much Is a House in Colorado?
A house in Colorado typically costs around $500 000 in 2021.
Source: Fool
How Much Is Rent in Colorado?
A 2-bedroom apartment in Colorado typically rents for $1700 in the city.
Source: ApartmentList
What Is the Sales Tax in Colorado vs Texas?
How Much Is the Property Tax in Colorado?
The property tax in Colorado averages at 0.49%.
Source: SmartAsset
Best Places to Move in Colorado
The best places to move in Colorado include:
Aurora

– A great place in terms of the amenities it offers.

Boulder

– A college town with excellent schools and low crime rates. 

Colorado Springs

– A convenient city for families, millennials, and professionals.

Denver

– Plenty of recreational opportunities and it's close to the Rocky Mountains.

Lakewood

– Lots of amenities and low unemployment rate.
Best Places To Retire in Colorado
Littleton –

Littleton is best known for its easy access to healthcare facilities and affordable living. 

Englewood

:  It's a retirement paradise for people who love nature and want to settle in a place where they have access to many medical facilities.

Evergreen

– A lot of recreational facilities and a great place to connect with nature.

Berthoud

– Berthoud offers some exceptional tax benefits and great outdoor facilities.

Estes Park

– Estes Park has picturesque views and lots of animals to observe.
Cheapest Places to Live in Colorado
Federal Heights

– A suburb of Denver that is known the most for its affordability. 

Lamar

– Rural and quiet with the most budgeted amenities. 

Fort Morgan

– Fort Morgan is a great place for someone who wants to live in a low-cost hometown. 

Craig

– You won't expect a huge grocery bill in Craig. It's the most affordable city to live in Colorado.

Milliken

– Milliken is the fifth most affordable place in Colorado.
Best Places To Live in Colorado for Families
Holly Hills –

This place has good public schools and good housing facilities.

Cherry Creek –

It is good for families as it has good schools and a low crime rate.

Castle Pines

– It is good in terms of housing, public schools and has a lot of parks and outdoor activities. 

Greenwood Village –

Good for families as it has some highly rated public schools and a low crime rate. 

Inverness –

Inverness is good in terms of schools, outdoor activities, commute, and jobs. 
On average, there are 253 sunny days per year in Colorado.
Summer High: the July high is around 86°F

Winter Low: the January low is around 13°F

Rain: averages at 16 inches of rain per year.

Snow: averages at 63 inches of snow per year.
The mountainous areas in Colorado are so vast that they are six times the size of Switzerland.

Colorado is given the nickname "Centennial State" because it became a state after 100 years of independence. 

You can find the largest flat-top mountain in the world in Colorado.
Share this article on social media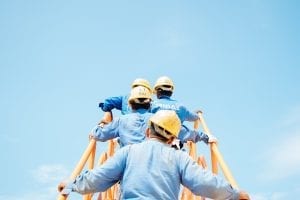 Address Change Guides
As you would inform your employer, it is important to also inform the union(s) to which you belong of your change of address. Here is a list of the majors Canadian Unions and the procedure to change your address.
Read more »