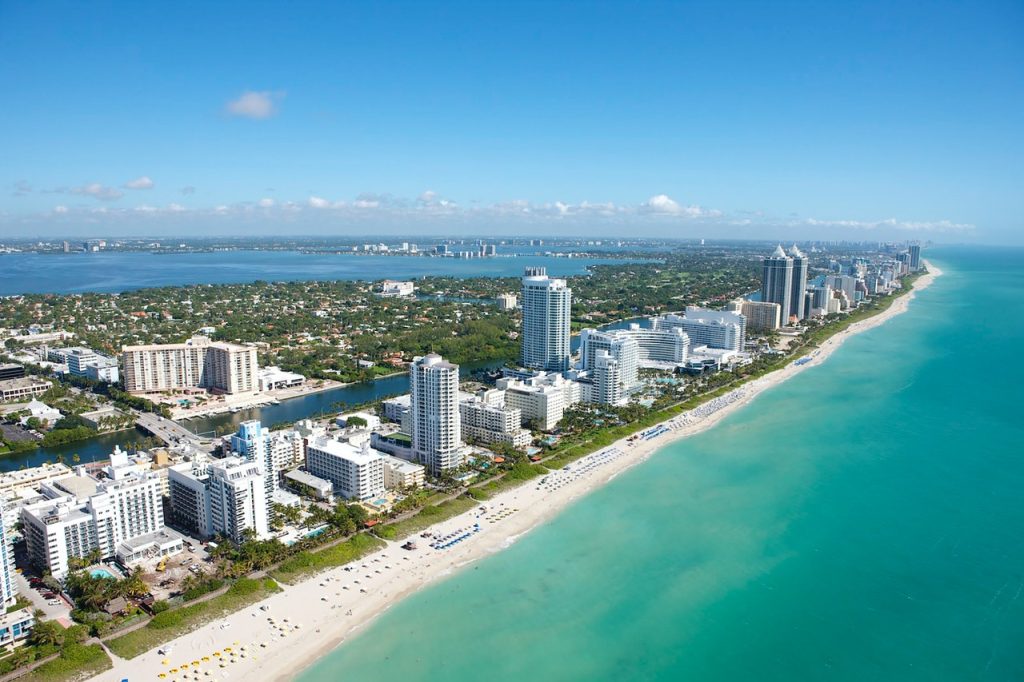 11 Things to Know When Moving to Florida
Florida is best known for its incredible beauty, bubbly nightlife and stunning beaches. Let's not forget the famous Disney World! Another great thing to consider is that unlike some other states, Florida does not require its residents to pay a state income tax. Overall, there are plenty of activities for you to enjoy year round in Florida!. So if you are thinking of relocating, here are 11 things to know when moving to Florida.
What to Know Before your Move to Florida
1. Before you Arrive in Florida
Find a reliable moving company, truck rental or moving container
For your move to Florida, you will need to hire a reliable moving company or take on the move yourself. To find the best moving company in Florida, look for good reviews, a professional-looking website, and years of experience.
Planning a move to Florida? Have a look at our selection of the Best Moving Companies in Miami, Orlando and Jacksonville and Tampa.
If you are moving to Florida permanently and you receive a lot of mail (excluding packages), you may want to sign up with USPS's mail forwarding service. Mail forwarding will allow your mail to be redirected to the right address for a given period of time. The fee for regular mail forwarding is only a little over a dollar for 6 months. If you want to extend the service, you will have to pay around $20 for 6 months more. You can begin your mail forwarding process by signing up on USPS's website or directly at your local Post Office.
Sell or donate goods you won't need in Florida
Getting rid of items you don't need will go a long way in making your moving process to Florida easier. You definitely won't be needing that big winter coat you were storing away! Pick out the items that will not be useful for you in Florida, then decide if you want to sell them on websites like Craigslist or Facebook MarketPlace or donate them to a non-profit organization.
2. What are the First Steps to Take When Arriving in Florida?
When arriving in Florida, you will need to make the necessary changes to update your address with all concerned parties like the FLHSMV (see next section on driver's license and vehicle registration). You should also update your voter registration on the MyFlorida website. You should also change your address with your employer, bank, doctor, insurer, and service providers so that you can avoid any complications further down the road.
Exchange your driver's license and register your vehicle
When you move to Florida, you will have a period of 30 days to obtain a Florida driver's license. During these 30 days, you will be able to use your current license issued by a different state. To exchange your license and register your vehicle, visit the Florida Highway Safety and Motor Vehicle Department (FLHSMV).
Consider getting health insurance
Consider getting property insurance to protect from natural disasters
Home insurance is not mandatory in Florida. However, if your property is mortgaged with a lender, the lending company may contractually obligate you to purchase insurance to safeguard the amount outstanding on the loan. Florida is quite prone to hurricanes, tropical storms, tornadoes  and floods. Getting insurance to protect you from spending on the damages caused by these natural disasters is a great way to get peace of mind when it comes to your home.
3. Best Places to Live in Florida
If you are moving to Florida with your family, you should look out for locations with top-notch schools for your kids and affordable housing like Harbour Island.
If you are a young couple, you might want to consider living in Winter Springs, as it is a fun city where houses are affordable and there are a lot of amazing restaurants.
As a single person, you should consider living in Miami where the party never stops!
4. Housing and Renting in Florida
How to find an apartment in Florida?
In you are searching for an apartment in Florida, these websites will be helpful:
How to find a house in Florida?
In you are searching for a house to buy in Florida, these websites will be helpful:
5. How to Set Up Utilities in Florida
Electricity, water, and gas in Florida
Florida generates over 50% of its energy from natural gas making it reasonably priced. Florida's energy is regulated by The Florida Public Service Commission and so service providers vary by location. You can find the electricity provider, natural gas provider and water provider in your area on The Florida Public Service Commission's website.
Internet and cell phone in Florida
Florida has high-quality internet at reasonable prices and high speeds. You may need satellite internet if you live further away from the main cities. To save money on the internet and your cell phone plan, it's a great idea to bundle your internet service with your cell phone provider. The best internet providers in Florida will have bundling options, various speeds, and multiple package options at reasonable prices.
6. Cost of Living in Florida
The average cost of living in Anchorage for a couple is $3382 per month. 
The individual expenses are listed below:
| | |
| --- | --- |
| Expense | USD $ |
| Rent – Mortgage | $1000 |
| Utilities (gas, water, electricity, phone, internet) | $300 |
| Groceries | $600 |
| Entertainment  | $150 |
| Insurance  (home, car, health) | $550 |
| Other (transportation, material goods) | $125 |
Source: Numbeo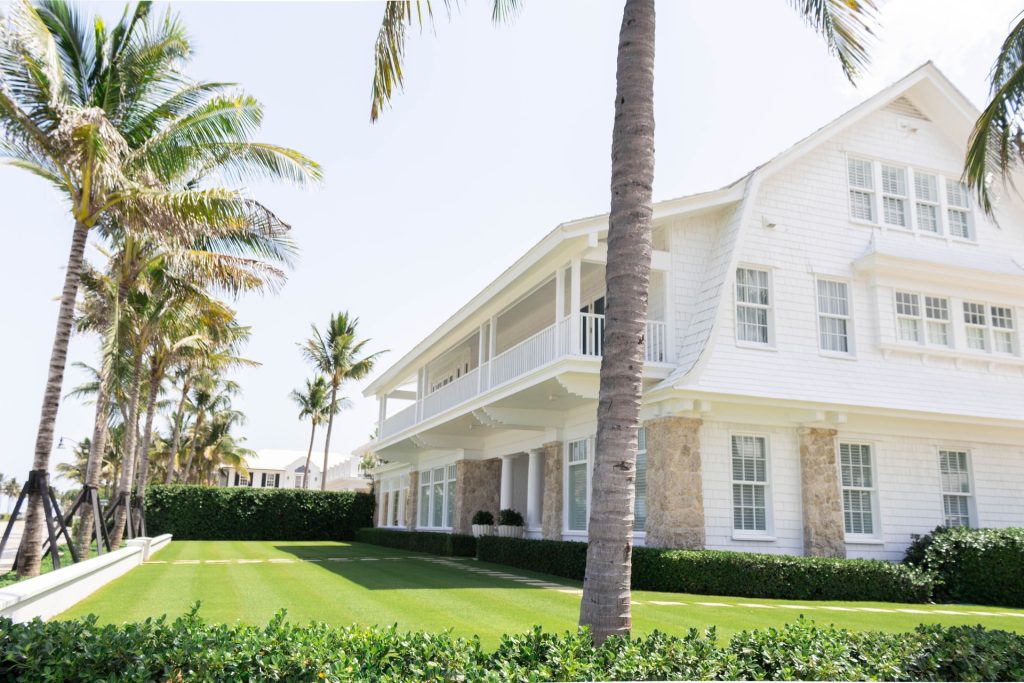 7. What's the Weather like in Florida?
The weather in Florida is relatively warm. Summers in the state are generally very humid with temperatures averaging at 82 °F . Florida is prone to hurricanes and tropical storms so make sure you come prepared! Florida has several beaches which make the humid summers refreshing! During winter, the air is sometimes cold but not chilly.
8. How to Get Around in Florida?
If you live further away from the cities, you will definitely need a car in Florida. In big cities like Miami, you can ride the Metrobus, MetroRail and MetroMover to efficiently and affordably get to places like the beach or the city center.
9. Places to Shop and Eat in Florida
10. What's There to Do in Florida?
Locals in Florida love to spend time at the beach, at restaurants and on the golf course. As a newcomer, you should check out Disney World and discover all the beaches Florida has to offer. Kennedy Space Center and Universal Studios are also musts to do in Florida!
11. Fun Facts About Florida
Florida produces over 75% of oranges in the US and 40% of the orange juice supply in the world.
The popular sports drink Gatorade was named after the Florida Gators.
Florida's official animal is the alligator.
Moving is often synonymous of stress, long administrative tasks and a significant waste of time and money. MovingWaldo helps you solve all these problems in just a few clicks! After some shameless self-promotion, we invite you to discover our free moving tools available to all.
Update accounts.
Book movers, find storage or rent a rental moving truck.
Connect Internet, TV and Phone.
Secure home and auto insurance.
Find resources, checklists and more.
Share this article on social media
Moving States
Moving From NJ to Florida: Everything You Need to Know Moving from one place to another can be exciting and exhausting, both at the same time. You're excited about the new beginnings and worried about everything
Read more »