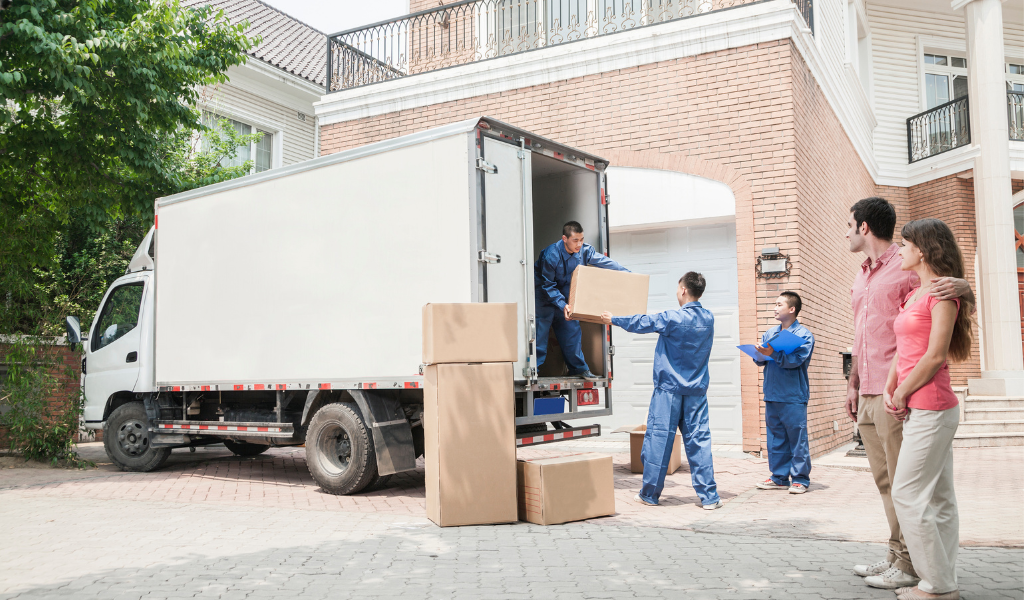 Moving Companies: Q&A with Expert Movers
Moving is an exciting yet challenging time! Yet, a lot of people choose to move themselves by doing a DIY move. A moving company can save you a lot of the challenges that come with moving and significantly reduce your stress. Occasionally, hiring movers can be even more financially advantageous than DIY moves. MovingWaldo has compiled a list of all the questions you have about hiring professional movers for your move. Keep reading to know more about what our expert movers have to say in this Q&A!
Booking trustworthy movers starts here
Compare multiple moving quotes calculated across the same metrics
How much do you tip movers?
Like any service industry we believe tips are earned, not required. On average, tipping anywhere from $20 to $50 a mover is considered an average tip, however, if the movers exceed your expectations and rock your world, north of $100 would be fair! 
What to do while movers are moving? Are you supposed to help them?
I would say "Yes" you can help movers when they are moving, in lots of different ways:

Directing and deciding the way of the new layout and the new way furniture and decorations are going to be.

Letting them know the order you want them to follow for all other things like boxes. This ensures movers don't have to worry and eases the amount of work they will have to do later.

Sometimes just bringing some conversation helps the move feel faster and less stressful.
— Pedro, Manager of Affordable Moving
How do you prepare for movers?
Preparing for movers is essential for a successful relocation. Here are a few suggestions:

Create a to-do list and follow it step-by-step.

Organize your belongings and get rid of or donate unused items.

Notify important parties about your move and address change (landlord, banks, insurance & more).

Cancel or transfer your memberships (gym, delivery services & more).

Start packing in advance, label boxes and make your own inventory list.

Don't forget to pack an essentials box with clothes, medications, and documents.

Wrap your fragile items properly and in separate boxes and label them.

Make suitable arrangements for your pets. Better to keep them with friends or pet sitters.

Think about who will do your cleaning. Consider hiring professional cleaning services.
What should I look for in a moving company?
When looking for a moving company, you should always go online and read the reviews on Google, Yelp and BBB, Facebook. Check out the pictures of the company and do a thorough analysis of their trucks and crews. Do you feel like you want those people in your house? Does the company have nice, wrapped trucks? Do the workers have uniforms? A good company will always emphasize that. Companies who do not invest in their image tend to cut corners when it comes to training and recruiting. Read the bad reviews and see what the company has to say. Most of the time the clients are not truthful about their moving experience and blackmail the company with a bad review.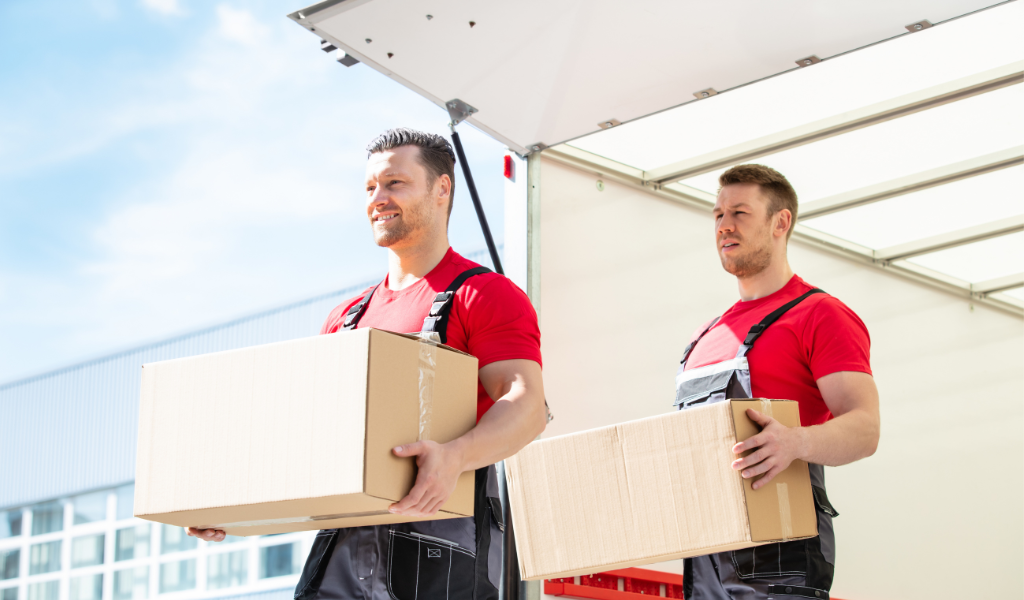 What possible extra fee should I be aware of?
There are many different ways a moving company could calculate their bill to accommodate specific moves. For a standard move, some extra fees you should be aware of depending on the moving company include stair fees, a fee to move a piano, heavy item fee, storm fee, overtime fees, fuel surcharges, truck charges or travel time from port to port. It is best to ask for all the charges or extra fees upfront or ask if it is a standard flat hourly rate. With Rocket Pro we try to keep it simple and charge port to port which is our travel time and then bill hourly from the time the move starts to finish.
— Amanda from Rocket Pro Movers
Can movers unload my belongings in multiple locations?
Sure, it is quite a common moving request to ask to unload belongings in multiple locations. When asked to unload in different places, it is often because people need some of their items to be placed in storage before arriving at their new home. The movers will therefore stop at your storage facility and load the unit for you. However, movers may charge an additional fee due to the extra time it will take them to stop at a different location. It is best to ask potential movers about this before requesting a quote.
— Ron Neff from Zeromax Moving
Are there any items that are not covered for damage if anything happens during the move?
While Idaho Premier Moving has full cargo insurance as well as general liability insurance for your residence, some other moving companies do not cover certain items in case of damage. These items typically include highly valuable items such as jewelry, collectibles, and more. It's always a good idea to confirm with your moving company in advance to know if any items are not covered during the move.
— Brandon from Idaho Premier Moving
Why should I hire a professional moving company?
Among the most stressful events we can experience is packing, relocating, and unpacking all our possessions. However, a reputable, experienced, and professional moving company that has the ability to pack, store and deliver one's possessions safely and in a timely manner really does alleviate the stress of moving. The peace of mind that a qualified and proven professional mover brings to the equation is worth the investment many times over.

Non-professional moving companies found on third-party websites will definitely be cheaper upfront, but the chance of you later being overcharged or of something going wrong is high.
— Kenneth Spenard, President of Integrity Movers
Do movers typically take apart furniture and put it back together?
Yes, movers will typically take apart your furniture and put it back together. They are highly experienced when it comes to disassembling and reassembling furniture and will likely do it quicker than the average person. This task is usually included in the price of the move as some large items like bed frames and tables need to be disassembled for easier transportation. Items that movers usually do not take apart include anything that is attached (bolted or screwed) to a wall. For instance, if you want your wall-mounted TV moved by the movers, make sure to remove it from the wall before the movers arrive.
Can a moving company ask me to pay upfront?
Reputable and professional moving companies will not ask you to pay a full amount upfront. Instead, they can ask you to make a deposit (typically no higher than 25%) to reserve a date and time for your move. The full amount will be required upon delivery of your items.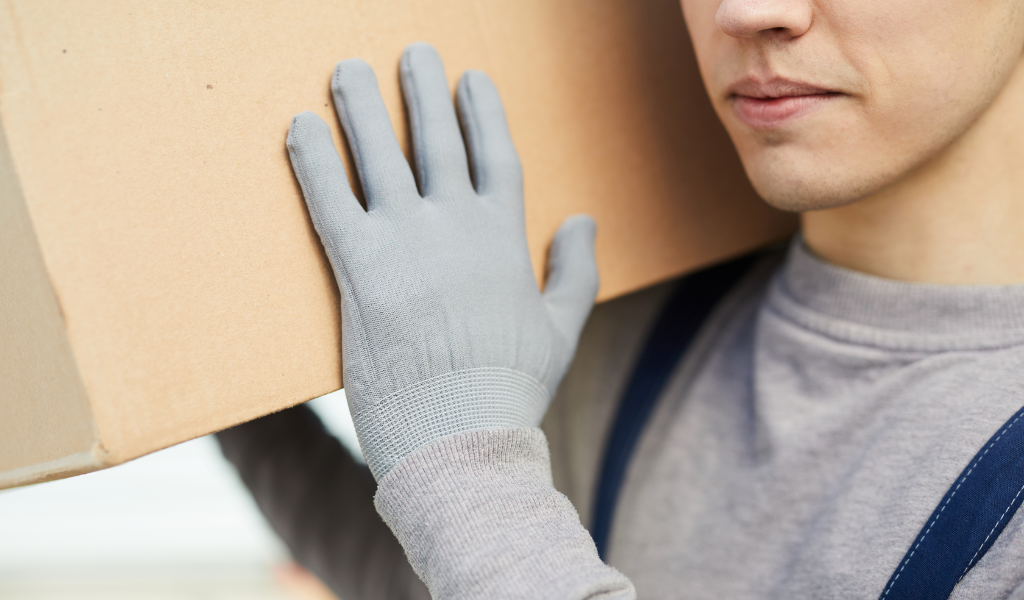 Is it possible to cut costs even when using a moving company?
There are a few ways to cut costs when using a moving company:

1 – Packing and buying your own boxes saves the cost of the movers doing it for you and you get to pack your items exactly how you would like. It is also usually easier to unpack when you know what boxes your items are in. Using previously used boxes from Craigslist or Marketplace can help cut the cost of packing materials.

2 – Prepping your house for the move cuts costs as local moves are charged at an hourly rate so if you are able to do things that will cut time like taking apart furniture and moving smaller items to the first floor, you can save money.

3 – Providing a truck like a U-Haul will usually cost around $75-$150 for a local move depending on the size you need. Moving companies will definitely charge more than this due to the extra costs of the truck, insurance, gas, materials, and drivers. When you get a U-Haul, you can only hire movers who will load your truck.
Is there any paperwork that my mover should provide?
A reputable moving company should always provide trackable paperwork (either electronic or physical) throughout the process. For instance, Let's Get Moving will always provide a free moving quote through email with all of the information needed in order to understand all of the details of the move as well as easy ways to contact us. 

After booking, a reputable moving company will also provide a moving confirmation with all the confirmed details of the move including date, time, number of movers, number of trucks and any other pertinent information. We not only send an email with this info for easy tracking, but we also give a call a day before as well as the day of the move, to guarantee convenience and transparency. Finally, on move day, a legitimate contract should always be provided which includes a breakdown of the move and what is being charged.
— Desi Kraus, Co-Owner of Let's Get Moving
What influences the price of a move?
If your movers charge by the hour, there are countless factors that may influence the length (and therefore price) of your move. These include but are not limited to:

The size of your home

The quantity of items to move 

Additional services such as packing or disassembly/reassembly

The driving distance to each location 

The walking distance from the truck to your front door

Traffic or inclement weather 

Stairs vs. elevators 

How prepared you are for the movers

With so many ways that the price can be influenced, it is important to let your movers know as much information as possible in advance, so you're not surprised on move day with a bigger bill than expected.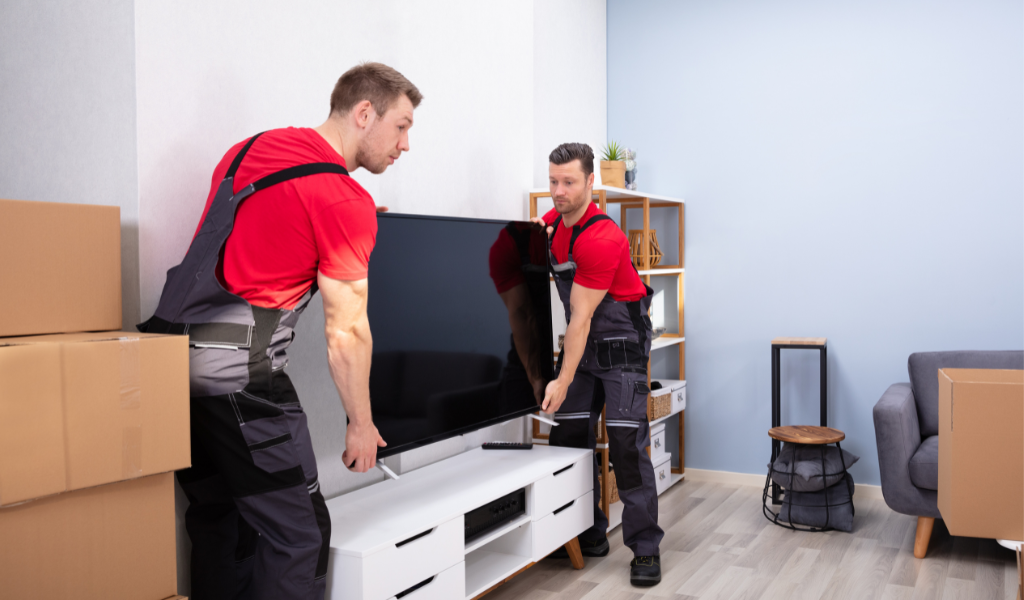 How do I know if my movers are licensed and insured?
Licensing laws vary from state to state. In the state of Nevada, we are licensed through the Nevada Transportation Authority (NTA) for all local moves. You can go on their website and check to see if a mover's license is active. For out of state movers, you can check the Department of Transportation (DOT) to verify if the movers have an interstate license. Before hiring a mover, ask for their certificate of liability insurance. You can call their insurance company and verify that they are currently insured. You can also check the terms and conditions section of the mover's website.
— Aaron Krokower, Half Owner of Family Movers Express
What is the difference between a moving company and a van line?
Van lines are usually larger, name brand movers whose specialty is long-distance moves. A moving company is usually a company that is local and specializes more in local moves. Some movers also do long-distance moves, it's just not their specialty. If long-distance moves are not listed on the mover's website, ask them directly and as they might only offer this service on demand.
— Michael, Owner of ABC Quality Moving & Storage
What will movers typically not pack?
As safety is your mover's top priority, there are some things they won't pack to keep your home and themselves safe. Some things are also illegal for them to pack.

Typically, movers won't pack poisonous, flammable, corrosive and perishable items. Some of these items include acetone, bleach, gasoline, cleaning fluids, pesticides, disinfectants, and paint. If you need these items to be packed, it's best to opt for a mover specialized in packing hazardous items or to pack them yourself.
Can all movers provide interstate-moving services?
No, not all movers can provide interstate moving services as they must have a USDOT number as well as being registered with the FMCSA. The moving company must also be insured to leave the state. Some insurance policies will only cover the company within the state or restrict the policy to certain states or limit the distance from the company's hometown. Companies that operate illegally without these licenses are typically the companies that take advantage of clients by overcharging or losing the items along the way without compensation.
What time of the month should I move?
As leases usually start at the end/beginning of the month, they typically will move at those times. The moving demand is therefore higher during those dates and so does the price. Ideally, if you want to save a couple of hundred dollars, you will want to move in between those dates or in the middle of the month.
— Ivan Budiac from Expo Movers 
What won't movers typically move?
There are many items that some movers will choose not to move or take part in. That all depends on the mover of which a customer may choose. So, it's best to ask those questions prior to booking with any company. There are also items that movers are not allowed to move by law. That includes household chemicals, propane tanks, as well as those that may have had gasoline in them. So, when booking, we recommend going over any item of this nature with your potential company and seeing what guidelines they follow.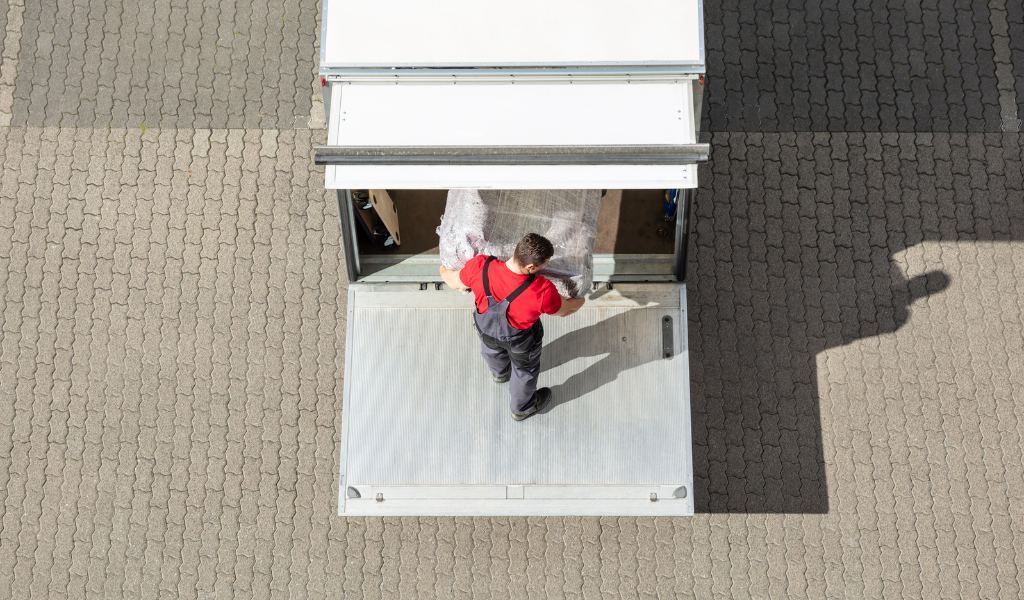 How do I make sure a moving company is legit?
There is no doubt that rogue movers are a stain on the local moving industry's integrity. Rather than ensuring a safe move, rogue movers scam homeowners out of their money. To know if a moving company is legit, it's important to know the factors that make a mover not legit:

There is no in-home review scheduled

A large portion of the payment is required up front

They don't have a head office

Their cheap prices seem too cheap

They can't make up the price until after you're packed up

They aren't truly licensed

The documents they offer you are not federally regulated
— Elle Nesher, Co-Owner at Element Moving
What happens if something breaks during my move?
If something breaks during your move, reputable movers are instructed to stay completely transparent with you and inform you right away. Remember to always have your insurance certificates ready just in case there is no other remedy to solve the problem. 

Accidents happen and obviously no mover wants to deal with such issues so it's a rare occurrence. Rare doesn't mean impossible unfortunately. For instance, the moving truck may unexpectedly hit a large pothole. 

The crew manager or company owner should follow up with the homeowner during the process of rectifying the situation and once it is rectified.
— Anytime Anywhere Piano & Moving Company
Is it worth it to hire cheap movers?
The answer to whether you should hire cheap movers depends on a lot of factors, such as what kind of move it is, how much stuff needs to be moved, and how far away the new home is. Generally speaking, though, hiring cheap movers can be a risk.

Cheap movers may not be as experienced or reliable as more expensive companies, which could mean that your belongings could be damaged or lost during the move. In addition, cheap movers may not have the proper insurance to cover your belongings in the event that something does go wrong.

So, is it worth it to hire cheap movers? That depends on what your priorities are. If you're more concerned about saving money than ensuring that your belongings are unharmed, then it might be worth it to hire cheap movers. However, if you're more concerned about the safety of your belongings, it's probably better to spend a little bit more and hire a more reputable company.
—  Sorensen Moving & Storage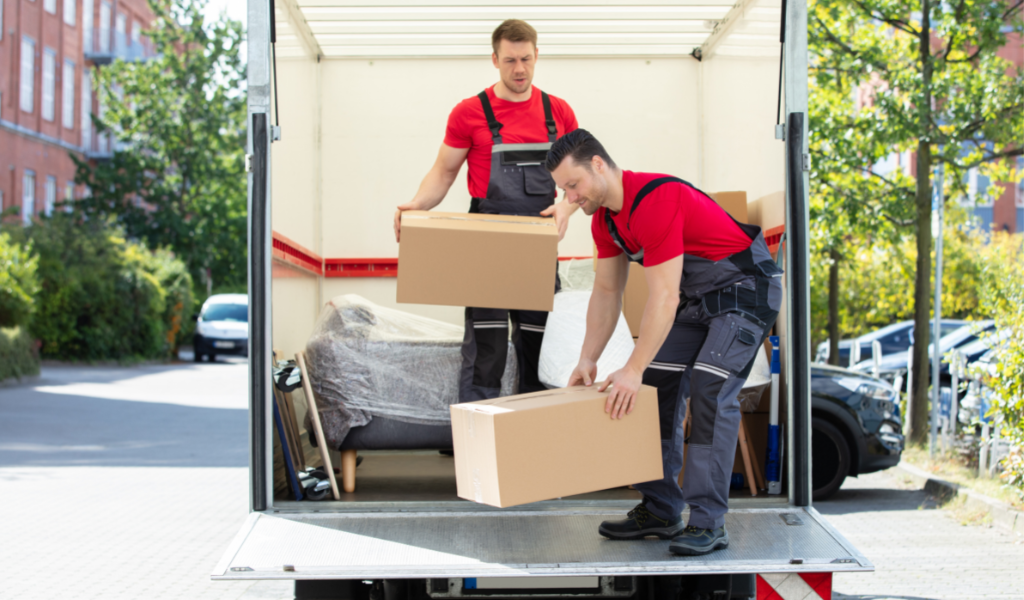 Do I need to empty drawers for movers?
Depending on the movers, you may be asked to empty or keep your drawers filled with your clothes. Most movers will move your filled dresser drawers unless there are breakable or heavy items inside. These fragile items need to be unloaded from the drawers and packed into moving boxes. It is best to ask your mover if they move full drawers before you take the time to unload them.
— Jawad Hasanbegovic, Owner of 1st Choice Movers
Can I hire movers just to load a truck?
While many movers will only offer full-service moves, others will absolutely enable you to hire them just to load a truck. There are many reasons why you should hire professional movers to load your truck.

Qualified movers will wrap and protect your furniture; this will eliminate damage to your belongings. They will also have the experience to load the truck properly. This can ensure that all of your belongings fit into the truck. When a truck is loaded tightly and properly it also helps guarantee no damage to your furniture. The last reason I would highly recommend hiring professional movers to load your truck is that they will get the job done in about half the time. This can save time for deadlines as well as save money overall.
— Larry Hinnant, Owner of Miracle Movers of Raleigh
How far in advance should you schedule movers?
Ideally, you should schedule movers at least 2-3 weeks in advance or months if you can. This will give you enough time to plan everything out and make sure that everything goes smoothly on moving day. If you wait until the last minute, you may not be able to find a reputable mover that can accommodate your needs. Moving is a big undertaking, so it's best to plan ahead as much as possible.
— Flat Fee Movers Sarasota
Are moving companies allowed to require a deposit?
Moving companies are absolutely allowed to require a deposit! As a service business we are essentially selling our time; we don't fabricate anything we could then sell to another consumer should you not want it anymore. Moves are not booked the day prior; they are booked weeks and months in advance. When we black out our schedule for a client's move, we are often setting aside a ten-hour day of 4 men (40-man hours).

When there is a last-minute cancellation, we empathize and will attempt to reschedule you, but our company will absorb these lost wages so that our staff isn't negatively affected and potentially looking for work elsewhere as a result. A deposit lets us know you take our time seriously and are unlikely to flake out on your move day.
— Tara and Thomas Kirschenmann, Owners of Montana Muscle Movers
Are moving companies allowed to cancel at the last minute?
Moving companies can absolutely not cancel at the last minute. Recent events have challenged moving companies to make their schedule wide enough to accommodate last-minute rearrangements in case some of their crew members can't make it.

If the move is scheduled for Monday, it has to happen on Monday! We had days when our office staff got on the truck and performed the job in the evening to make sure the clients were moved out on time.


When there is a last-minute cancellation, we empathize and will attempt to reschedule you, but our company will absorb these lost wages so that our staff isn't negatively affected and potentially looking for work elsewhere as a result. A deposit lets us know you take our time seriously and are unlikely to flake out on your move day.
— Ross Levener, Owner of Lexel Moving & Storage
As moving comes with its set of challenges, it is imperative to conduct thorough research before hiring any moving company. From making sure the company is legit to ensuring your items are well covered during the move, there's so much to keep in mind. This Q&A with expert movers will guide you through the process of finding the right moving company for you. Moving soon and in need of a home inspection? Check out our Q&A with expert home inspectors. 
Share this article on social media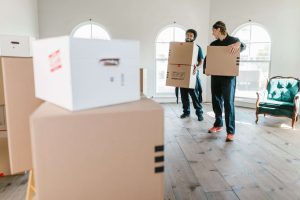 Long Distance Moving US
There are several factors that determine whether you can trust a long distance moving company. You can find dozens of recommendations over the internet. However, it is difficult to weed out the good from the bad. To help make the task easier for you, we have compiled a detailed list of the best long distance movers in Canada.
Read more »