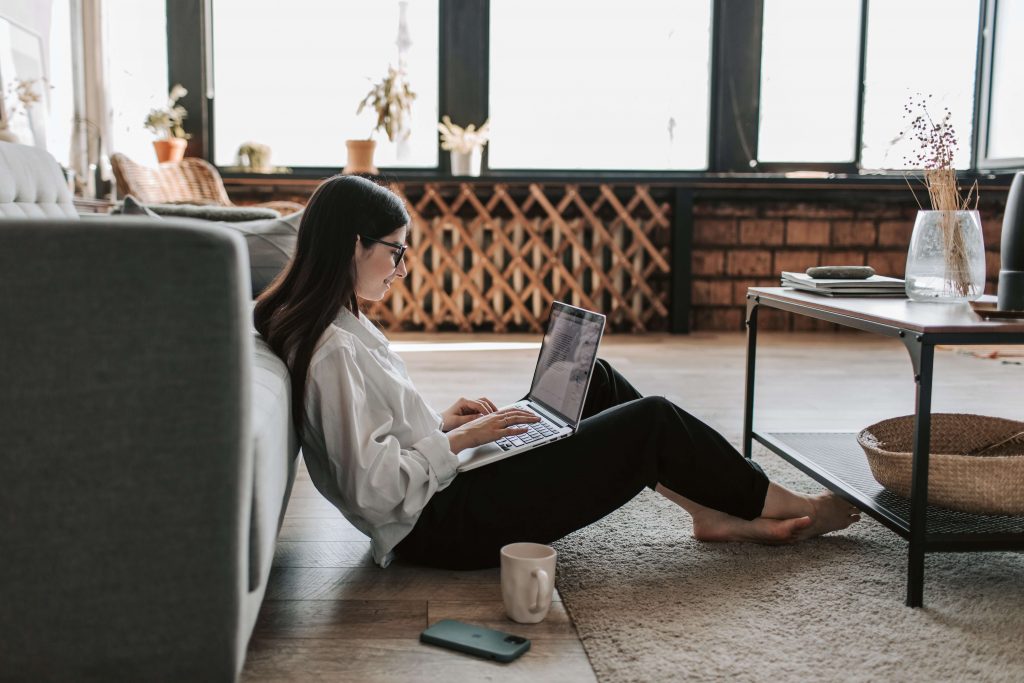 How to Buy a House Online in 2022
Old-school house-hunting techniques don't work very well with a pandemic and recession going on. Luckily, today's technology allows Canadian home buyers to complete contact-free (or nearly contact-free) real estate purchases safely. 
Many apps and websites have been designed to facilitate every step of the process:
Mortgage prequalification

Finding a lender

Mortgage pre-approval

Investigating communities and neighborhoods

Finding homes in your price range

Choosing a real estate agent

Touring homes on your shortlist

Negotiating

Closing your transaction

Moving


This guide lists helpful calculators and sources of information for finding, evaluating, and purchasing real estate in Canada and everything you need to buy a house online.
Are you moving and wish you had some help? Check out our free interactive checklist.
Tackle Your Move in Minutes.
1. Save time with every task
2. Access exclusive deals
3. Track your progress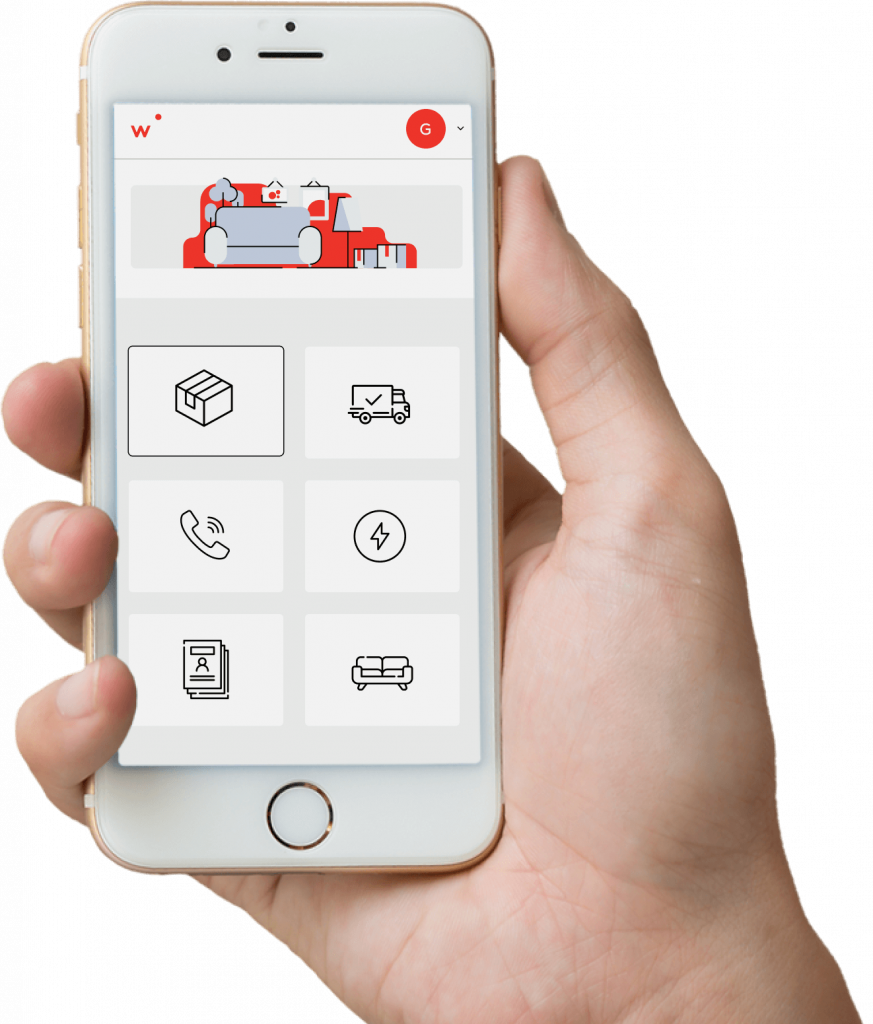 Mortgage Prequalification: How Much House Can You Afford?
Before you start shopping for a house, use a mortgage prequalification calculator to determine how much you can afford to spend. The Canada Mortgage and Housing Corporation (CMHC) publishes a helpful home affordability calculator you can use to establish your maximum price. You'll need to input your province, down payment, annual income, and total monthly expenses (excluding housing). Expenses include debt payments, communications, household and family, entertainment and leisure, utilities, medical and health, transportation, and miscellaneous.
The calculator will return an amount that you should be able to finance, assuming that you have a down payment of at least 5%.
Find a Canadian Mortgage Lender Online
It's important that you evaluate mortgage lenders and choose one early in the process. That's because in Canada, mortgage borrowers sign contracts with their lenders and it can be costly to break an agreement and switch. An online search for "compare Canadian mortgage rates" turns up many sites that list interest rates for a variety of mortgage programs. 
Once you have a shortlist of competitive providers, contact them in your preferred way (email, phone, text, etc.) to see if they respond in kind and as quickly as you want. Ask them about contactless mortgage processing and closing to make sure they are equipped to safely finance your home.
Mortgage Pre-Approval: Don't Shop Without It
Mortgage prequalification tells you how much home you "should" be able to afford. However, a prequalification is not a commitment to lend. To secure mortgage pre-approval, you must apply for a mortgage with a Canadian lender.
Your mortgage professional will probably input your information into an automated underwriting system and pull your credit report. The software issues a preliminary decision, and you'll be given a list of conditions you must meet to finalize your approval — for instance, pay stubs showing the income you claimed on your loan application and bank statements proving that you have enough funds to close your loan.
You can find mortgage lenders and apply for pre-approval online.
Investigating Communities and Neighborhoods
Your neighborhood fact-finding can be accomplished online with a few clicks. 
Want to know how the local schools rank? The Fraser Institute publishes its school rankings every year. 
How about crime, livability, and demographics in Canada? AreaVibes.com allows you to check whatever interests you most. Check out your prospective neighbors: age, family size, primary language, marital status, and more. The site lists the most livable, safest, and best neighborhoods for singles and families. You can also find maps depicting local amenities from medical facilities to restaurants.
Finding a Home in Your Price Range
Of course, there's no shortage of real estate sites that help you find a list of homes in your price range and neighborhood. But that's just the tip of what's available. 
Yes, you can see pictures of homes and take virtual tours. But you can also search property records for your province online to find historical sales data and property tax assessments for any home in which you're interested. Is the current owner in arrears? He or she might be motivated to sell.
Choosing a Real Estate Agent
When you buy a home in Canada, it's best to have your own representation. In fact, it's not legal in some provinces for the listing agent to also represent you because there is always a conflict of interest between the buyer and seller. 
You can find a buyer's agent by searching online or by word of mouth. You can easily find online previews of Canadian real estate agents. For example,you can verify an agent's licensing information and see how many years he or she has been in business with your province's real estate council on its website.
Your buyer's agent can preview properties for you so you minimize the time you spend touring homes. That's safer and saves time. 
While many listings now feature virtual tours, they only show what the seller wants you to see — and they may be carefully staged. A video walkthrough from your own agent can provide more information. Without the wide-angle lens commonly used for virtual tours, for instance, you'll have a more accurate representation of the actual room sizes. And you can check for things that are important to you, such as storage space and views from all the rooms.
Once you've decided on a home, it's time to negotiate a price, closing date, concessions and add-ons such as a home warranty. Your agent will help you formulate an offer and send it to the listing agent. 
You'll probably use an e-signing service so you don't need to negotiate in person. Your agent will probably send in some proxies — a home inspector and appraiser trained to value the property and look for deal-breakers — so you'll be better equipped to negotiate with the seller. You should be able to view these reports via email or in a shared document online.
If you're purchasing your home with a mortgage, you should be able to get a copy of your closing documents by email prior to closing. This way, you can review them without being under pressure. 
In addition, you'll probably be able to complete your closing and pay the costs without personal contact. Contactless home closings in Canada have been facilitated by videoconferencing, e-signing, and electronic fund transfers. Not all areas have updated their laws to accept electronic signatures, however. For example, certain paper documents still require original signatures at Ontario's land registry offices. 
When governments require "wet ink" signatures, experts recommend that you bring your own pens, make sure everyone is wearing a mask, and sign where you can still maintain social distance. 
Before executing your final documents, you'll want to line up your moving help for the big day. It's easy to set up a move online, determine what supplies you'll need and how much it will cost. 
There are many tasks you can do online :
Find the best movers in your area

Get rid of junk

Buy moving boxes

Rent moving containers

Find moving truck rentals

Donate unwanted items

Hire packing assistance
Share this article on social media
Related questions from the community
Have a question about your move? Ask our community.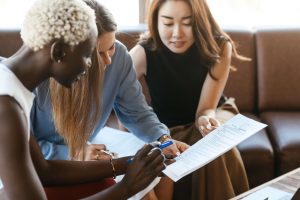 Legal & Insurance
A Guide To Understanding Lease and Rental Agreements in Canada Agreements are the backbone of any professional transaction. When renting an apartment, house or even a workspace, the lease agreement is arguably the most important step
Read more »