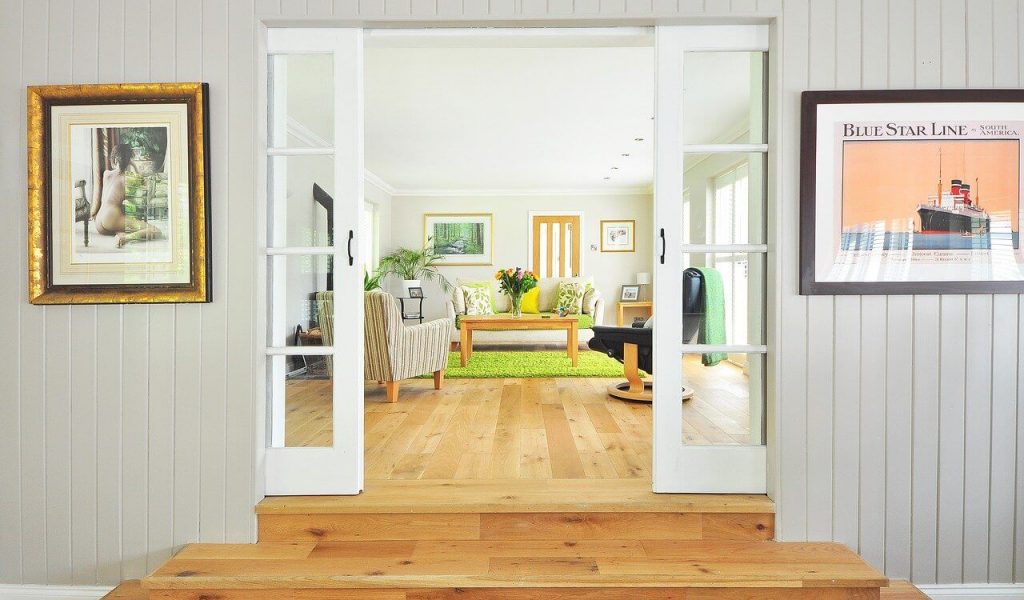 List My Property: How to Sell My House Fast?
If you want to sell your home fast in Canada, certain steps should be taken to get the best possible price for the property. Contrary to the views held by many, selling a property requires a little bit of work from the owner, and it takes time depending on the nature of the house, the season, and the location. Even the economic climate of the time also determines how long the house will remain in the market.
Everything You Need to Know on Listing your Property
Booking trustworthy movers starts here
Compare multiple moving quotes calculated across the same metrics
Settle How Your Going to List the Property
After doing your research, the next step in the listing process is to decide how you want to sell the property. Do you want to sell it yourself or sell with the help of a real estate agent?
Option 1: Hire a Real Estate Agent
If you decide to hire a real estate agent, you need to go for a professional with experience in the local market. The agent will take the burden off you and handle the listing every step of the way. However, this will raise the cost of selling a house since you will have to pay him an agent's commission after closing the sale.
The first option open to homeowners looking to sell off their properties is to hire a real estate agent to market and handle the sale transaction of the property. To sell your home on time, the location of the real estate agent matters. If you give it to just any agent domiciled in a far-off city or an agent who doesn't operate in the local area where the house is located, it will take a long time to find buyers.
The best play is to give it to an agent who knows the local market and one who markets similar properties like yours.
How to Choose a Great Realtor?
Finding a realtor is not hard. The tricky path is finding a great realtor who knows the real estate market well and operates with a high degree of professionalism. Here are some steps to choose a great realtor for your property sale.
Check Out the Local Housing Market in Person
You can check out the local housing market yourself. If you want to sell your home quickly, this is one step you will take. Doing a quick search yourself will give you a fair idea about how agents operate and where they are based.
Talk to an Agent in Person at an Open House
Another way to find a good realtor is to visit an open house. Open House events attract realtors in the area, and this is one of the best places to find a good realtor to market your own property. Simply walk into an open house and interact with the people present. In no time, you will come across one or more agents that you can establish contact with. Then proceed from there to schedule an appointment with the agent.
Compare Real Estate Agents Online
To increase your chances of getting a very good realtor, you can do it the tried and tested way by searching for one online. There are online realtors and platforms that bring sellers and buyers into close contact with realtors. Online platforms expose you to a significant number of realtors operating in your local area. With more than a few of them available, you can then compare the quality of their services and their rates to identify the agent whose service will serve your best interest.
You may also choose to do it the traditional way by using referrals. Talk to friends, family, and work colleagues about your needs. Some of them may refer you to a reliable agent you can work with.
How Much Does Finding a Good Realtor Cost?
It costs nothing to find a good realtor. All the tips listed above are free. To improve your chances of finding a very good agent, consider using two or more of these tips.
Option 2: Sell Your House on Your Own
The second option is to sell off the property yourself. As the homeowner, you can market the property yourself. If you do this, the cost of selling a house will reduce since you will not be paying an agent any commission from the sale. As a homeowner looking to sell, all you need to do is advertise your property for sale using real estate websites and any other marketing medium to get the word out.
One of the perks of doing it yourself is that you get to keep all the money made from the sale to yourself after tax deductions. However, there are certain steps you need to take to do this. Steps like listing the property for sale and engaging in marketing drives to attract potential buyers. Steps that a real estate agent would have undertaken have to be carried out by you. Fortunately, there are platforms where you can list your house for sale for free to attract buyers online.
How to List a Property by Yourself?
Know the Local Housing Market
The first thing you need to do is to study your local market. When does the market attract a large number of buyers? When is the best time to sell a house? If you know your local market well, you will be in the best position to map out a strategic plan that will earn you the selling price you want.
Get the right documents required to effect a successful sale. Leave nothing to chance as far as documentation is concerned. If some of your documents have expired, take steps to update them. If there is a need to do a property appraisal, pay for one. Having documentary evidence that proves the property's value will make your asking price more authentic, and buyers will take you seriously.
Visit Websites that Can Help You Sell Your Home
You don't have to pay for a house listing if you can do it for free. If you want to list your house for sale for free, you can make use of free online platforms. There are more than a few free online hosting sites you can take advantage of. Some of which are : 
DuProprio

Centris

Facebook Marketplace 

Zillow
Things to Consider When Listing a Property
When listing a property for sale, there are quite a few things to consider before and during the listing. To close the sale, the right things have to be done as well as they should be. Here are some of the things to consider when listing a property to find how much your property is worth.
The Reasons You Are Selling Your House
The first thing you need to do is first identify the reasons you want to sell the house. Are you looking to sell so that you can use the money to refinance a new property purchase? Has the home outlived its usefulness, and are you looking to move it on? Or maybe the house has become too small for your family and lacks certain amenities, and it will cost you too much to upgrade it. Your reasons for selling the house matters a lot. If you want to sell your home, it is necessary to weigh the pros and cons of your action in order to decide whether selling it off or keeping it as an investment is a worthy course of action.
Research Your Local Housing Market
You need to research your local market. The best time to sell homes in Canada is during summer. During this time of the year, many people change houses because the weather is conducive for moves. During this period, demand for housing tends to rise. However, beyond the general real estate market, you need to pay close attention to the local housing market in your area. How much do homes like your sell for? What is the demand like? Is it a buyer's market or a seller's market? 
If it is a buyer's market, you will not get a high price for it, but selling for a premium price is a possibility if it is a seller's market. Researching your local market will help you understand what buyers are looking for and what properties like yours are going for.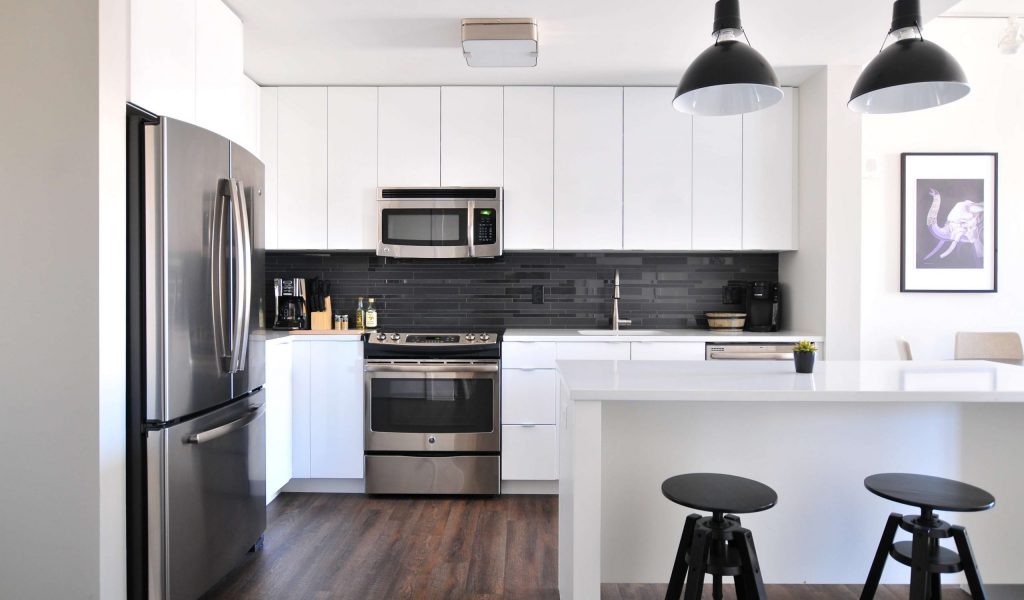 What Are the Fees Included in Selling a Property?
There are certain fees you need to bear in mind if you are looking to sell off your house. These fees vary, and you may or may not incur them depending on the current state of the property. We discuss some of them below.
Agent commissions are fees paid to real estate agents after a sale transaction is complete. As a seller, you are not liable to pay this fee until the sale is closed and your account has been credited with the funds by the buyer. Commission fees are deducted from the proceeds and paid to the agent. In Canada, the commission rate ranges from 3%-7% of the total selling price, but this rate is negotiable.
Repairs have to be factored into the cost of selling a house if the house requires refurbishment. Homes with broken pipes, leaking roofs, and mould-infested walls will not attract a good price in the market even if any buyer comes along. The appearance of the house matters, which is why sellers leave no stone unturned to improve the property before they put it on the market. If the plumbing or wiring is bad, you need to hire professionals to fix the issues. The walls can be painted to give it a new look. Homes with lawns are always more appealing if it has been mowed and the gardens have been trimmed. Improving the quality of the interior and exterior will eventually turn in a high return on investment.
Staging the home so prospective buyers can walk in to evaluate the property is one effective way to list and sell off a house, but this requires extra cost. Rather than advertise your home on public mediums, you may choose to market it directly to interested buyers by staging it. Home staging entails furnishing the house tastefully. The expenses of home staging can be added to the selling fees at the end when you sell your home.
There are costs involved in closing a sale. In Canada, these costs are both provincial and municipal.  Some closing costs to bear in mind include insurance title fees, inspection costs, property transfer tax, provincial and municipal tax, etc. On average, the closing cost may fall between 1.5%-4%. While this fee may seem low, the closing cost may end up costing you several thousands of dollars when you consider the total selling price.
You might have been wondering how commissions really work when listing your home with an agent. The process is relatively straightforward. Real estate agents do not typically charge sellers or buyers by the hour. Rather, they charge a percentage of the selling price as commission. These commissions are clearly spelled out in the agent contract between the agent and the clients. You also have to understand that in a scenario where the buyer and seller both have agents, the commission fee will be split between both agents. However, the split is hardly ever equal. In most cases, one agent receives a higher chunk of the fee as agreed in the contract.
How to Prepare Your Property to Sell It?
Regardless of whether you want to sell your home yourself or through an agent, there are certain steps you need to take to prepare the property for sale and to evaluate the worth. Here are some of the steps to take before you even advertise your property for sale on the open market.
Make Final Renovations and Adjustments if Needed
Before listing the property, final renovations need to be done and finishing touches put in place. If you are doing a home staging, for instance, you may have to rearrange the furniture to make the home more welcoming. If you expect a significant number of visitors, the living room outlay and many other features can be adjusted to create extra space. If repair work was done on the property, the work area needs to be cleared of debris and cleaned.
In fact, cleaning your space after the repair work is complete is important. Even if repairs were not carried out, the house needs to be the cleanest. A dirty home is a major turnoff for buyers, and you wouldn't want to make a negative first impression as your visitors begin to walk in. Leave nothing to chance before you market the property. Pay close attention not only to the interior but to the exterior areas as well.
Gather Necessary Documents
All the necessary property documents should be organized in a file. The last thing you want is to be under pressure when a buyer asks you for a particular document. If there are quite a few of them, organize them well for easy and quick access.
Another thing you ought to do is to look for a real estate agent to handle the marketing and sale for you (if you don't want to market it yourself). When searching for agents, limit your search to local agents operating in the area where your property is located.
To sell your home, there are two general ways to do it. By listing it with a real estate agent or by selling it yourself. Both methods are effective but selling through an agent makes the process faster because agents know the market well, and they also know where the buyers are. However, using the services of a listing agent will raise the cost of selling a house significantly. At the end of the day, there really isn't a best way to sell your home as both methods have their pros and cons. What we do advise is that you use the method that offers you the greatest advantage.
Share this article on social media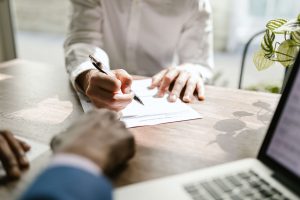 Legal & Insurance
A Guide To Understanding Property Documents When Buying A Home The whole process of buying a home is very tedious and can sometimes get very complicated. Property documents are one of the most misunderstood parts of
Read more »