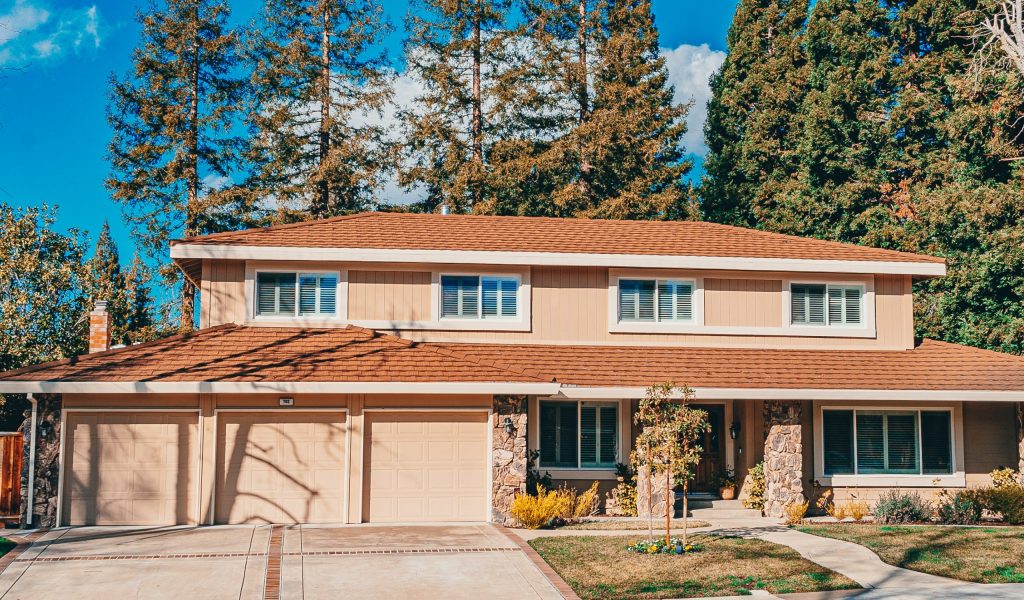 10 Tips for Passing Your Home Inspection
An inspection is a standard step in the home-buying process. Most mortgage brokers require one as a way to protect their investment in a buyer's purchase. 
If problems arise during the inspection, the buyer may ask the seller to reduce the price or make necessary repairs, which can create delays and extend the escrow process. 
To avoid unwelcome and costly surprises, sellers can take steps to ensure their homes are satisfactory before listing on the market. Here are 10 tips to ensure your home passes inspection.
Booking trustworthy movers starts here
Compare multiple moving quotes calculated across the same metrics
The first step to passing a home inspection is to hire a top-rated local real estate agent who can identify potential red flags during a preliminary walk-through. A real estate agent can also guide you to the best vendors to correct problems in an inexpensive and timely manner.
Finding the best real estate agent to meet your needs doesn't have to be difficult or break the bank. Flat-fee real estate companies, such as Clever Real Estate or Houwzer, match you with agents who charge a flat fee or a reduced commission rate in exchange for their expertise.
Home inspectors will focus on electrical problems because they are one of the leading causes of house fires. If you have concerns about electrical work before moving, or you own an older home, you may benefit from calling an electrician to inspect your wiring and outlets to make sure they're up to code. Suggested changes may be pretty simple, such as installing new outlets and covers. Most inspectors require GFCI protectors in kitchens, bathrooms, and garages.
Most inspectors also require you to have proper lighting covers on all bulbs. That doesn't mean you need to buy a fancy light fixture for the bulb in your pantry or workshop. You can pass inspection by installing a simple cage that will protect the light from shattering if it's accidentally hit.
A fireplace can be a major selling point, but it can also raise concerns during a home inspection. An inspector will look for problems with its structure and function. Poorly functioning fireplaces are another fire and safety concern. As with other areas of your home, save official documents showing that it passed inspection or had repairs.
Make sure all smoke detectors in your home are in the correct place and function properly. Check your local community guidelines for tips on how many you need in your home and where you should place them. Smoke detectors are an inexpensive purchase and can be installed without the help of an expert. 
While you're doing this, find out if you need any other safety measures, such as carbon monoxide or radon detectors. Most communities will have this information available on the city website, or you can check with your nearest fire station.
Seal your roof and windows
Spend a couple of hours checking your roof and windows for signs of leakage. Leaks on the roof can cause water damage and structural problems to your home, while window leaks can make your heating and cooling less effective over time. Both are also access points for insects and vermin.
You can fix most leaks by caulking cracks that may have formed over time. 
While you're checking your roof, make sure roof fasteners, such as nails and staples, are in place and sealed. This extra step will help streamline the inspection process. 
Home inspectors will be quick to look for plumbing problems in your home. Problems could include minor issues, such as PVC pipes not properly painted to meet code, or major messes such as cracked pipes.
Some telltale signs that you may have a plumbing problem in your home are water spots on ceilings and walls, issues with flushing toilets, and low water pressure in your sinks and showers. If you've experienced any of these in your home, it might be time to call a plumber. Document any repairs made, including supplies used to make the updates.
Check all of the downspouts and gutters on your home to make sure they're cleaned and properly attached to the building. You should also make sure water is diverted at least 3 feet away from your foundation. 
Problems with heating, ventilation, and air conditioning units are some of the biggest red flags that pop up during a home inspection. Hire a licensed HVAC expert to service your system. While they clean ducts and coils, they can also check for telltale signs of problems that might put a damper on your home inspection.
Once the technician has completed the service and made necessary repairs, have him or her file paperwork of the maintenance performed. You can give this information to prospective buyers so they'll have peace of mind before making an offer.  
Cleaning and servicing the HVAC may not be a visible transformation, but a fully operational system is one of the best ways to increase your home's overall value. Ask your real estate agent how much it will boost your overall sale price when discussing the comparative market analysis of home sales in your area. 
Taking time to trim trees and hedges will not only give your home more curb appeal, it will help you pass your home inspection. Manicured trees and hedges might sound like aesthetic fixes, but there are other good reasons for keeping them in shape. Overgrown roots can cause damage to your home's foundation. Additionally, tree branches can damage roofs, windows, fences, and powerlines if they break.
Be cautious when trimming trees. Some branches may be too tall for you to safely reach with your own ladder and tools. It's better to pay an expert to remove branches from your tree than to damage your home or injure yourself, especially if you don't have mortgage protection insurance to cover payments for your family in the event of your death.
Make sure your garage door looks and functions the way it should. A home inspector will look for signs of rot or damage to the door itself, as well as signs the system may not work properly. Closely examine your door for scratches or cracks that can be easily corrected. Also note how it operates over a period of time before you list it. 
Share this article on social media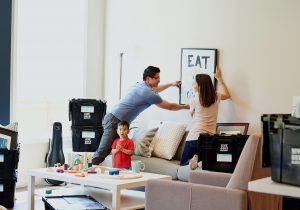 Community post
If you're moving, one of steps will be packing your belongings into the vehicle you've rented. Loading your vehicle right takes proper planning. This article covers some key things to keep in mind when loading your trailer or truck to make sure your move goes off without a hitch.
Read more »