Packing Books for Moving: A Step by Step Guide
Depending on how many books you have, packing books for moving can be perceived as a time-consuming and stressful task. Moreover, books require a little bit more time to pack as they are more fragile. You don't want to rip a page in your moving process. At MovingWaldo we know how moving can be stressful, which is why we are here to give you useful tips on how to pack your books.
Are you moving and wish you had some help? Check out our free interactive checklist.
Tackle Your Move in Minutes.
1. Save time with every task
2. Access exclusive deals
3. Track your progress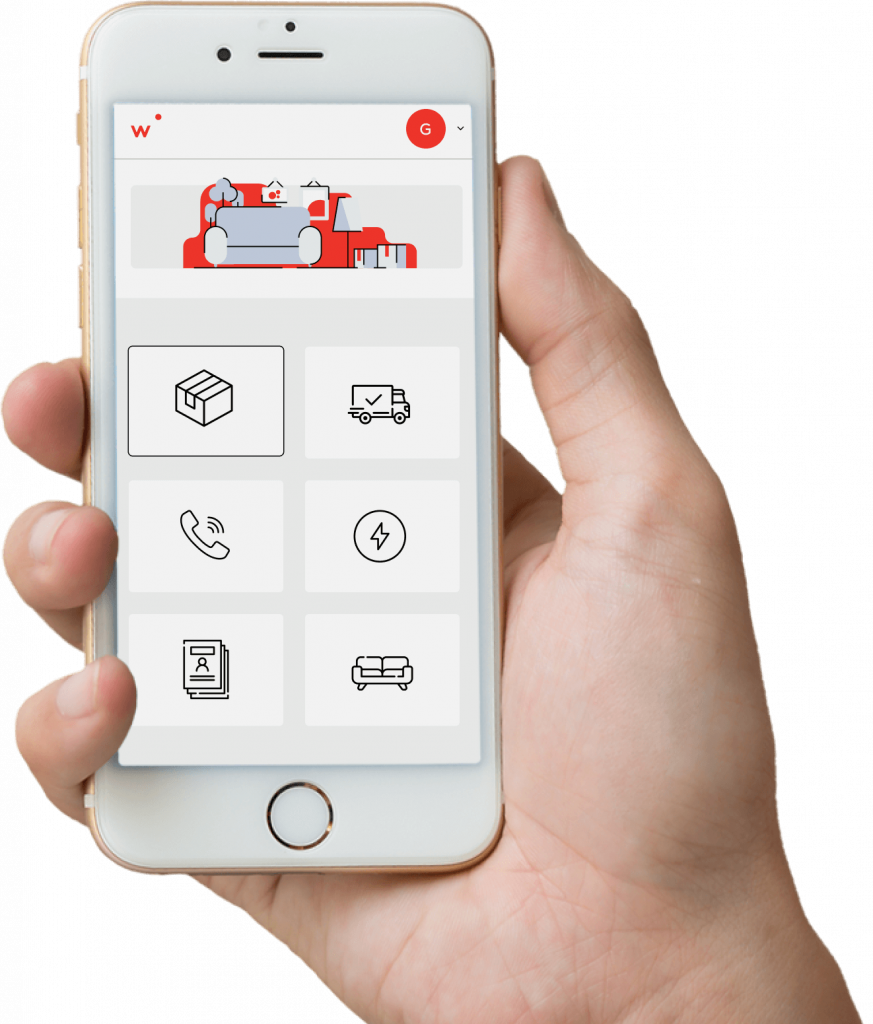 The Best Way to Pack Books for Moving
Step 1: Donate Books You Don't Need Anymore
If your books are still in a good condition, you can:
Donate them your local primary school
Donate them to your local library
Primary schools usually prefer that you call them first before dropping off your books. Most libraries have an outdoor station where donated books can be dropped off. Otherwise, you can call them first to let them know which books you're planning to donate. 
Step 2: Reinforce Your Moving Boxes
Books are heavy so it is important to reinforce your moving boxes. You should secure your boxes with tape to make sure that your moving boxes will not break during your move. Therefore, the top and the bottom of your boxes should have double layers of tape. The side of your boxes could be tapped too if you think it's necessary depending on the weight and quality of your moving boxes. Don't forget to place crushed packing paper at the bottom of the box and use the rest to fill the remaining gaps after placing the books. 
Step 3: Pack Your Books by Weight and Size
Books can be very heavy. The best way to pack your books is to pack them by weight and size.  The thicker and larger the book is, the heavier it will be. When packing books for moving, you should always put the heaviest and biggest books at the bottom, the medium-sized books in the middle and the small and lightest books at the top.  This way the weight will be better distributed and it will be easier to move the boxes. 
Step 4: Use Small Boxes for Your Books
One of the best packing tips is to use small boxes for your books. Books are really heavy and using a big box for books is not a good idea. It will make your boxes difficult to transport, and It could possibly break your box because of the heavy weight. Strong small cardboard boxes are ideal for book packing. You can order strong small boxes on MovingWaldo SHOP. Not only will you be able to enjoy free shipping, but your order will be delivered to your home quickly and right to your door. 
Step 5: Place Your Books in the Box either Standing Up, Stacked up or Spine Down
If you want to put your books in a standing position, place your books like you would on the shelf. Face the pages to the outside walls in the box with the spine facing inward. For a second row, repeat the process with spines touching and the page is facing the other outside wall. If you choose to stack your books flat, place the pages toward the wall with the spines facing inward. Finally, if you choose to place your book spine down, take into consideration that it is not the best option because you may not be able to fit as many books in a single box. However, it is the best solution to ensure protecting your books because your pages are less likely to be damaged. 
At the end, place crushed packing paper at the bottom of the box and use the rest to fill the remaining gaps. If you have special and valuable books, wrap them with bubble wrap and place them in the box in a spine down position. 
Step 6: Label, Label, Label
You've taken amazing care of your books so far during this process. But there's one more thing you absolutely have to do – add labels. You can label your box with markers or use a color code in order to make your unpacking smoother.
You should label not only what's in the box, but which end is which and the fragility of the content. For example, if you have old books or premium edition books, you could add the word "fragile" on the box. You could also consider adding arrows and weight warnings on the sides of the box as well. These labels will alert anyone picking up and moving your boxes, and they'll be handled accordingly.
Bonus Tip: Use Suitcases to Carry Your Books
Suitcases are another option to carry your books. If you have some really heavy books, putting them in suitcases is ideal because suitcases generally have wheels on their bottoms. It would be much easier to transport your books to your new place without them being too heavy. Suitcases are generally very strong and will not break due to heavy books as opposed to cardboard boxes.
Packing tips to pack your books include packing them by weight and size in small boxes. Every box should also be identified properly. However, when you're moving, there are many other things to pack other than books. At Moving Waldo, we understand that moving can be a long process that can be very stressful. Things can move fast, and you can quickly run out of time before the big moving day.  To make your moving process easier, don't forget to check out our change of address platform where you can change your address with multiple providers simultaneously and for free! 
Share this article on social media